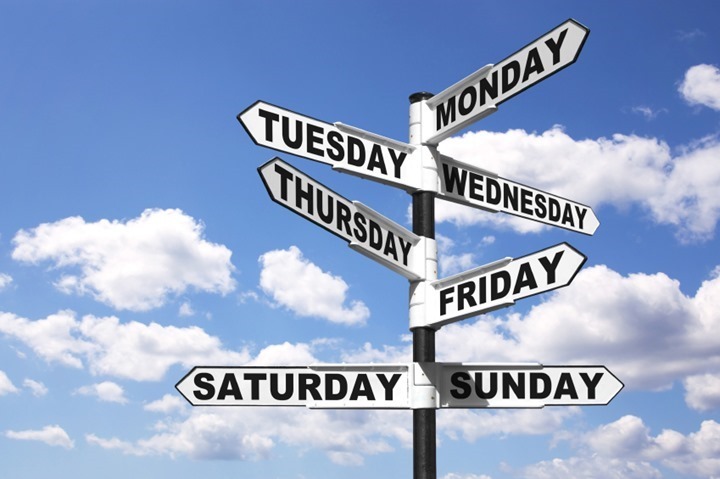 The Week in Review is a collection of both all the goodness I've written during the past week around the internet, as well as a small pile of links I found interesting – generally endurance sports related. I've often wondered what to do with all of the coolness that people write, and while I share a lot of it on Twitter, Facebook, and Google Plus, this is a better forum for sending it on to y'all. Most times these different streams don't overlap, so be on the lookout at all these places for good stuff!
So with that, let's get into the action!
DCRainmaker.com posts in the past week:
Here's all the goodness that ended up on the main page of DCRainmaker.com this past week:
Sunday: Week in Review–February 22nd, 2015
Monday: 5 Random Things I Did This Weekend
Thursday: Fitbit Charge and Charge HR In-Depth Review
Friday: DCR Behind the Cave: The CLUG bike mount system
It's gonna be a busy post week ahead though with MWC (Mobile World Congress) on tap, that's for sure…
Garmin FR220 & FR620 rebates:
Garmin has begun a $25 and $50 rebate for those purchasing the FR220 and FR620 from today until May 31st.  Honestly…this is a poor deal.  Had these been $50 off (FR220) and $100 (FR620) rebates…well, they'd still be a poor deal.  But at least in the right ballpark.  But why are they a bad deal?
Well, one word: Vivoactive
At $250, the Vivoactive does almost everything these two watches do – but also a gazillion times more.  It has Connect IQ, which means that you can leverage 3rd party apps on it (the FR220/620 don't).  It has activity tracking, whereas the FR220/FR620 don't.  It has swimming, golfing, music control and many others.  The FR220/FR620 do support training plans, but I suspect we'll see that implemented via Connect IQ on the Vivoactive anyway – either by a 3rd party or by Garmin themselves.
I could go on and on…but I think you get the point.  About the only thing these two have that the Vivoactive doesn't is that you can put one on your wrist today.  But realistically that's just a temporary problem that ideally will be solved by the end of the month once the Vivoactive starts shipping.  But…that's just my two cents.
Garmin FR220:  $25 rebate ($225 price after rebate)
Garmin FR620:  $50 rebate ($350 price after rebate)
Dates:  March 1st-May 31st
Stuff that I found interesting around the interwebs:
Here's a not-so-small smattering of all the random things that I stumbled on while doing my civic duty to find the end of the Internet:
1) Riders protest at Tour of Oman due to popping tires: Yup, the whole peloton just up and stopped under a bridge and called it quits.
2) But…why did the tires pop? Leonard Zinn of Velonews dives deep into the subject.  Like…really deep. (via Caley Fretz)
3) Boston cyclists make do with impromptu snow  tunnel: Definitely a pretty cool shot.
4) The Onion: New Nike 'Why you run' device: Simply awesome piece. (via Jeff Dengate)
5) Swatch introduces new fitness-focused smartwatch: I'll try and see if it's on the floor at Mobile World Congress (MWC) on Monday and get a bit of hands on time perhaps.
6) Tanita (maker of ANT+ scales) commits to Connect IQ app: Not much more detail than that in this tweet – but still, good to see for those owners of ANT+ scales.
7) How to make yourself poop (you know…at a race): Or, before a long training run.  Your choice.
8) Course Confusion Leads to a Surprise Winner in Half Marathon: There's an incredible amount of irony in that it was actually the "Mercedes-Benz Half Marathon"…only to have the (presumably) Mercedes-Benz Pace car go off course. (via Randy Cantu)
9) UCI formally requests Astana's Pro Team license to be withdrawn: While there have been a number of tweets and headline type stories about this, this particular post is the most detailed by far.
10) Diana Nyad's One-Woman Swim Show: I'm not sure I can really explain this in one line.  It's an actual theater show (remember, she's the one to swim from Cuba to Florida).  Just click.
Crowd Funded Projects of Athletic Note:
I regularly sift through Kickstarter and Indiegogo (plus a few others on occasion) looking for sports projects.  If you're unfamiliar with projects, read my detailed post on how I decide which projects I personally back.  Note that as always with crowd funded projects, assume the project will be late and will under-deliver on features. Thus far, on the numerous products I've helped 'fund' (except a leather bike handle), that's been the case.
Pebble Time Launched: No big deal…just a million dollars in roughly 20 minutes on Kickstarter…and about $11 Million more since then.  I spent some hands-on time with the watch today with founder Eric, really impressive how responsive it is.  I'll have a post for Tuesday with a bit more detail.
Sports Technology Software/Firmware Updates This Week:
Each week I quickly highlight some of the new firmware, app, software and website service updates that I see go out. If you're a sports technology company and release an update – shoot me a quick note (just one liners is perfect, or Tweet it at me is even better) and I'll make mention of it here. If I don't know about it, I won't be able to post about it. Sound good?
Garmin FR15 firmware update: Changes to calorie calculations, other bug fixes.
Suunto adds Sport Tracks sync: I had tweeted this out last week, but figured I'd mention it here as well.
Suunto adds TrainingPeaks Sync: Starting on Tuesday, Suunto will also roll out support for automatic sync to Training Peaks.  This is similar to the support they added a year ago for Strava and last week added for Sport Tracks.
–
Thanks for reading, and have a good remainder of your weekend!