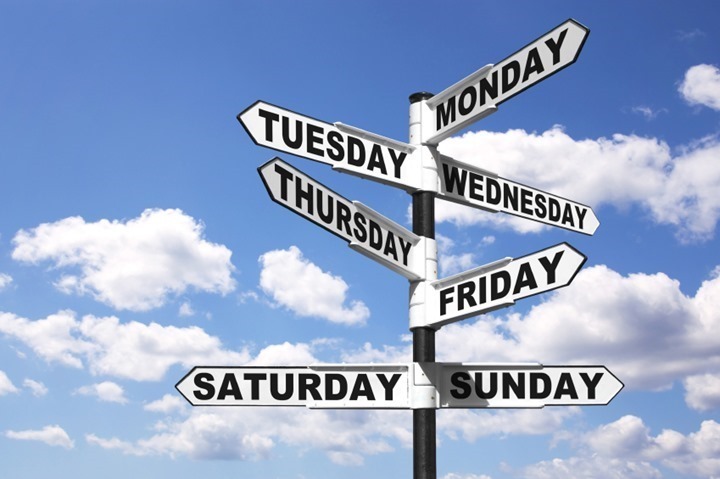 The Week in Review is a collection of both all the goodness I've written during the past week around the internet, as well as a small pile of links I found interesting – generally endurance sports related. I've often wondered what to do with all of the coolness that people write, and while I share a lot of it on Twitter, Facebook, and Google Plus, this is a better forum for sending it on to y'all. Most times these different streams don't overlap, so be on the lookout at all these places for good stuff!
So with that, let's get into the action!
DCRainmaker.com posts in the past week:
Here's all the goodness that ended up on the main page of DCRainmaker.com this past week:
Sunday: Heads Up: Garmin FR910XT for $249, TomTom Cardio for $219 (optical HR GPS)
Monday: 5 Random Things I Did This Weekend
Tuesday: PowerTap announces P1 Power Meter Pedals, also PowerTap C1 chainring unit
Friday: Epson Runsense SF-810 GPS watch with optical HR: In-Depth Review
Stuff that I found interesting around the interwebs:
Here's a not-so-small smattering of all the random things that I stumbled on while doing my civic duty to find the end of the Internet:
1) Randy (my awesome editor and occasional writer here at DCR) has been writing some sweet IM Pro Race write-ups: TRS triathlon (from The Real Starky) has brought Randy onboard, and he's been rocking it with probably the best pro race result pieces in the business.  Here's one he wrote up on Ironman New Zealand, and another on Ironman 70.3 Monterrey, and then this one from just today on the Asia-Pacific Championship.  Congrats Randy (but don't worry, he's still helping out here)!
2) A look at Apple's Fitness Lab: Interesting stuff, though, like most things Apple many are overthinking this.  Every major sports tech company has similar facilities, and others have far bigger data stores of fitness data (i.e. Under Armour/MapMyFitness/Strava/etc…).  Still, cool to see attention paid to accuracy.  Looking forward to see how that manifests itself next month.
3) Behind the song that's on so many GoPro videos: Really well done piece by Engadget on the music that you hear so often, especially associated with various GoPro and Action Cam videos.
4) Paris to go Go Car-Free for One Day in September: As for the details on how exactly that'll happen…well…they'll get there.  In the meantime, it'll go 50% car free on Monday.
5) 2 Years of Shooting 5TB of photos in Austria: No endurance sports connection here, just a really fascinating video with amazing sound-work done to keep you totally immersed.
6) Almaty is Ready For the Olympics, But is the IOC Ready For Almaty? For whatever reason I've always been interested in the whole Olympic candidate city process, and this is a fascinating look at what's lining up between the only two cities on the docket for the 2022 Winter Olympic selection process just a few months away.
7) New Balance renting workout gear at Westin Hotels: While I've seen variants of hotel gear rentals before, this is the first time I've seen both a review of it, as well as co-branding with a major company in the space.
8) How a pro cycling team and its sponsors prepare equipment for the new season: A cool look behind the scenes at a lot of the logistical aspects of outfitting the team.
9) YouTube starts supporting 360° videos: While they announced this back in January, it's actually available now.  Now while many cameras are or will support the service (YouTube has a listing), I reached out to VSN regarding their V.360 (the one I just unboxed about two weeks ago) to see if they'll be supporting it.  They replied that no, they wouldn't, because they want to instead launch on a different 3rd party platform that you've never heard of.  As such, they don't plan to support 360° videos on YouTube.  I haven't quite had the heart to write them back and explain that if they don't support YouTube, they might as well go out of business now and save some cash.  I'm serious.  What if GoPro said: "We won't support YouTube?".
10) Top tips for on-the-bike dog encounters: A good piece by Ella Cycling Tips (that's the side focused on women) on how to navigate tricky canine terrain while cycling.  Regrettably, I don't see my favorite tip: Stick your bike on an eggplant truck to get past the dog.
Crowd Funded Projects of Athletic Note:
I regularly sift through Kickstarter and Indiegogo (plus a few others on occasion) looking for sports projects.  If you're unfamiliar with projects, read my detailed post on how I decide which projects I personally back.  Note that as always with crowd funded projects, assume the project will be late and will under-deliver on features. Thus far, on the numerous products I've helped 'fund' (except a leather bike handle), that's been the case.
Sealz rapid sunglass to swim goggle transition glasses (sent in via Andrew)
Sports Technology Software/Firmware Updates This Week:
Each week I quickly highlight some of the new firmware, app, software and website service updates that I see go out. If you're a sports technology company and release an update – shoot me a quick note (just one liners is perfect, or Tweet it at me is even better) and I'll make mention of it here. If I don't know about it, I won't be able to post about it. Sound good?
That's it, thanks for reading folks!