Okey doke – here's what I've been up to the last few days, since leaving off with the New Zealand waking up before the sun don't shine spin class to go check out that cycling studio.  Enjoy!
1) Flew back from work in New Zealand
After an exhausting week of 12-17 hour non-stop work days, I headed to the airport in the 4AM hour (after only an hour of sleep that night) and made the first two hops back in the direction of home.  First up from Auckland to Sydney, and then from Sydney to Bangkok.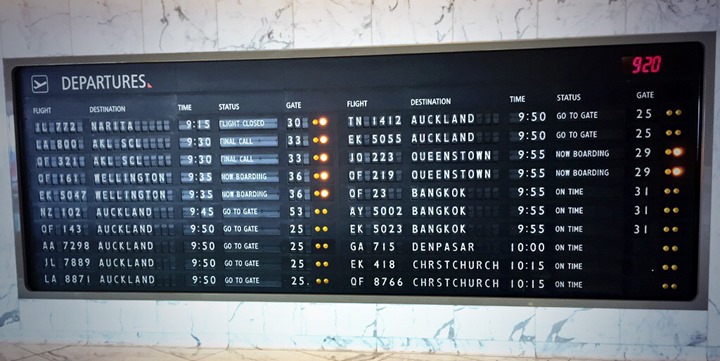 I don't remember much of either flight.  I pretty much slept the entire first flight (3ish hours), and then slept all but the food portions of the next one (9 hours).  It was when I arrived in Bangkok that I took a slight diversion from my routing back home.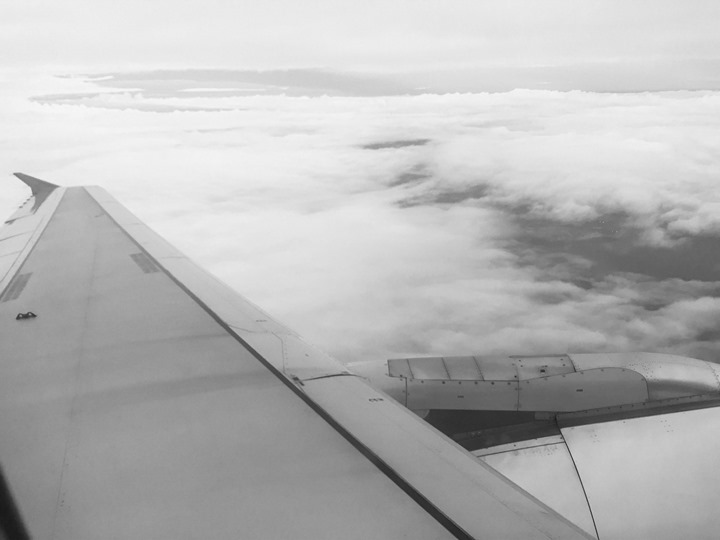 Here I'd hop on a short 55 minute flight south to Phuket, Thailand to spend the weekend (plus a day) with The Girl, who's been busy checking out the area, and working on her yoga skills while I was in New Zealand.
2) Catching up on sleep…and cannonballs
This isn't my first time to Thailand (I've been many times in the past), nor my first time to Phuket.  Which, makes it nice in that you can both take a vacation in terms of relaxing but also going out and doing the things you know you'll enjoy most.  You know, like cannonballs into the private plunge pools at the hotel: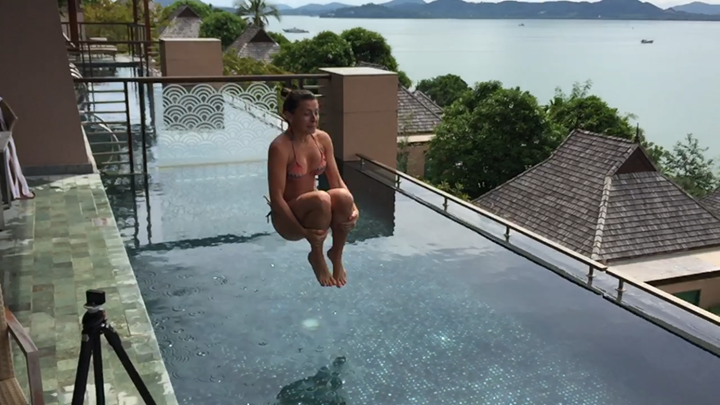 This is apparently the low season here, judging by the approximately six other people we've seen in the vast hotel resort.  Which means everyone seems to get nicer rooms than normal, on top of the fact that they were incredibly cheap to begin with.  Ours had a little pool that was semi-shared with our non-existent neighbors.  Officially we were "testing" the high speed action camera settings of course. Very serious experimentation!
3) Going to the Phi Phi islands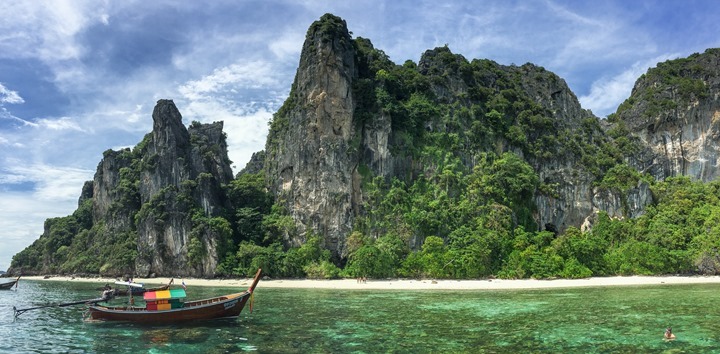 If you go to Phuket and don't get to the Phi Phi islands you're missing out.  No doubt it's a bit crazy and touristy, but, that still doesn't take away too much from just how awesome it is.  Like most tourists, we boarded a speed boat in the morning for the one hour trek over to the islands.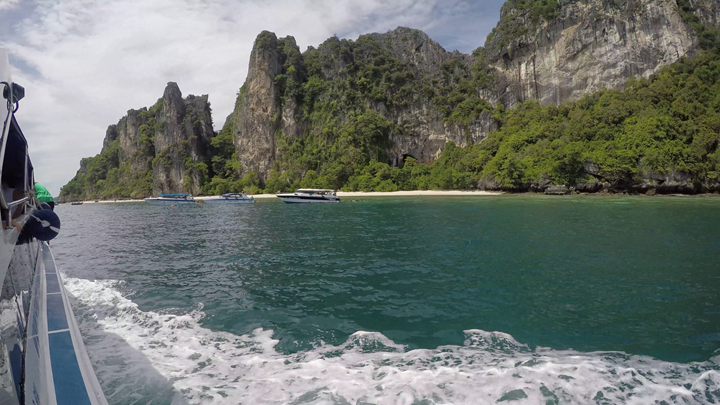 Once there they run you through a gauntlet of different stops to check things out.  From amazing snorkeling to unreal bays carved into the inside of the islands.  Here's a handful of what we saw: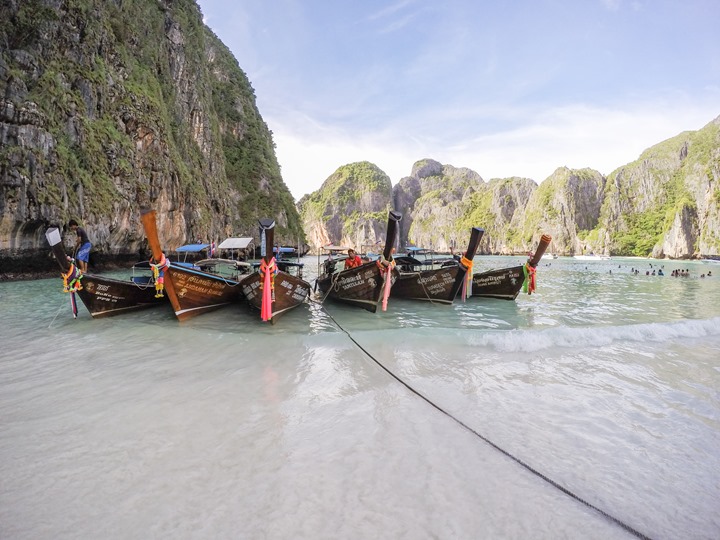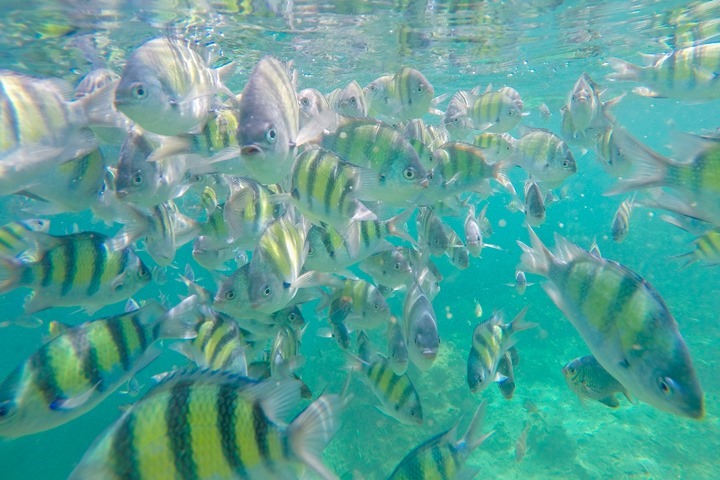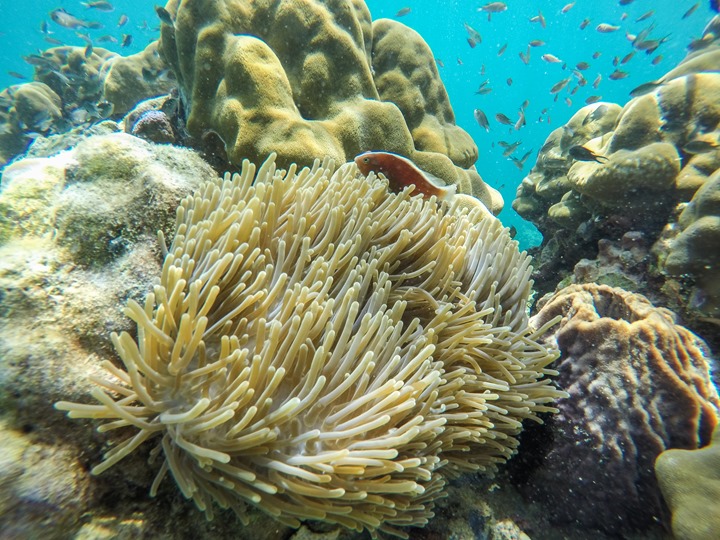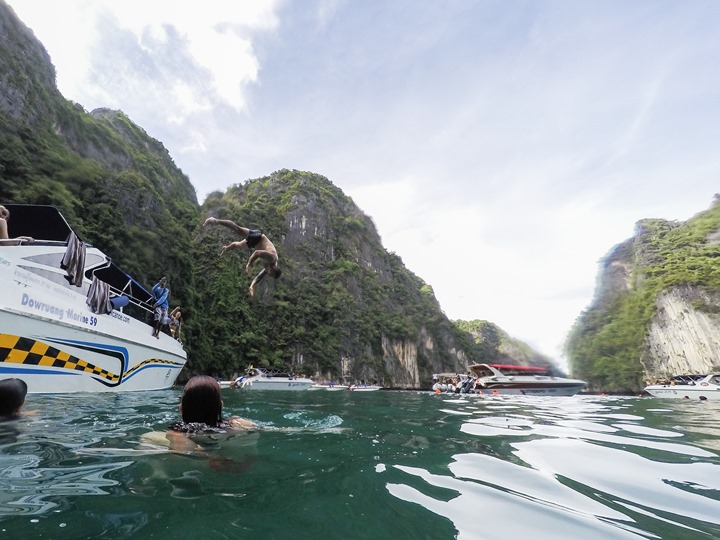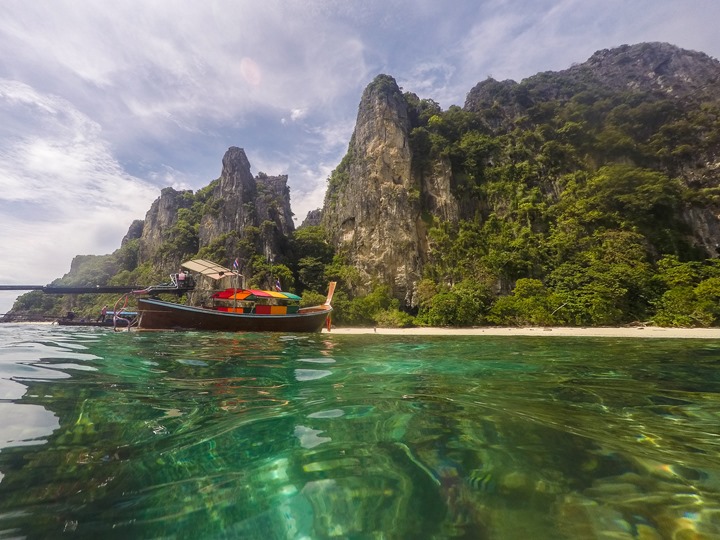 At one of the island stops they had a buffet out for us, which included these little Thai pancakes which you sprinkled sugar over.  My running paces hope that I can't find these in Paris, otherwise we're both hosed.  So good.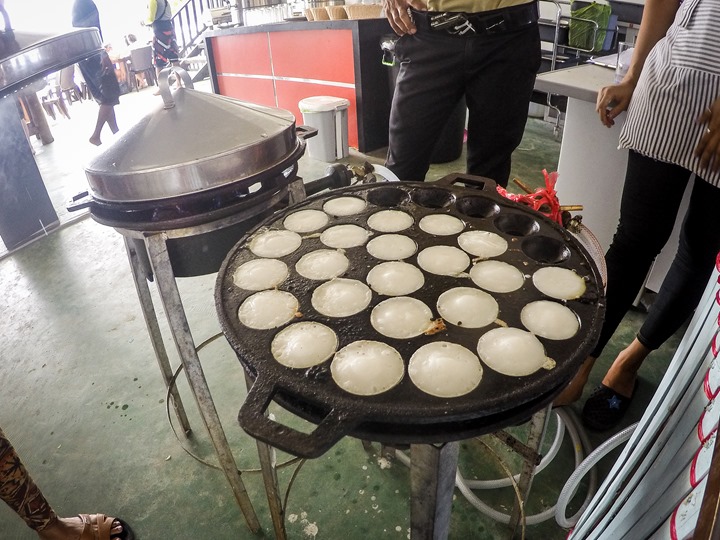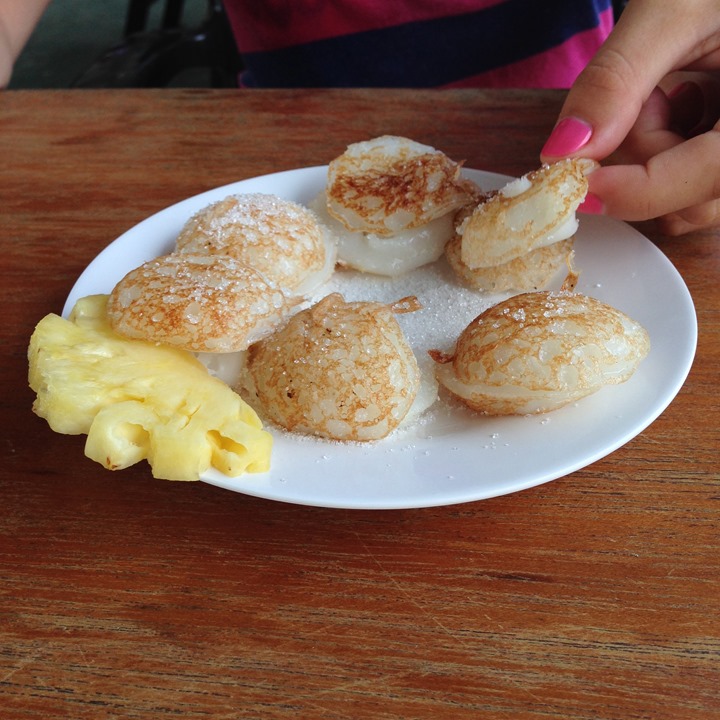 And for those curious – virtually everything here was shot on the GoPro Hero4 Black or Silver editions (except the very first photo, a panorama on the phone)  The Girl took over the touch-screen capable Silver edition for the weekend while I had the Black one.  Worked out perfect.
4) Going to the huge weekend night market
I've been to more night markets in Asia than I can count – from Hong Kong to Thailand to Korea.  However, this one felt a bit different.  The stalls had a bit more variety, and it felt a bit less chaotic than others.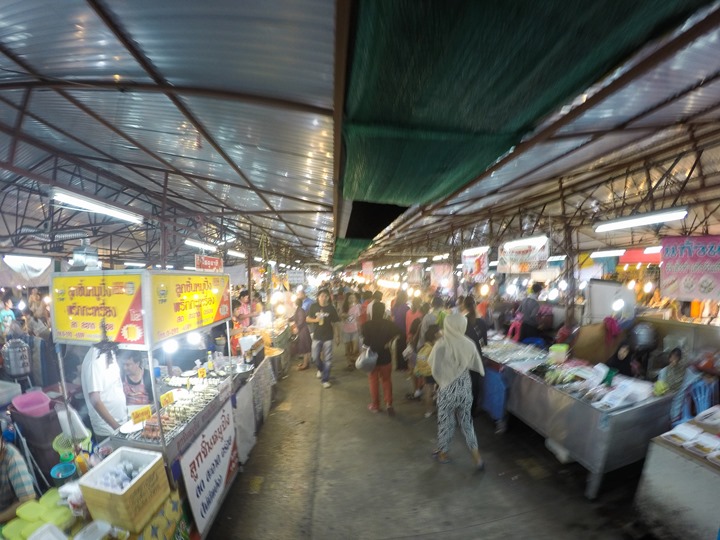 While we searched for a few specific non-edible items in the market, we enjoyed the vast food section the most.  Endless stalls of mostly local foods available for the tasting.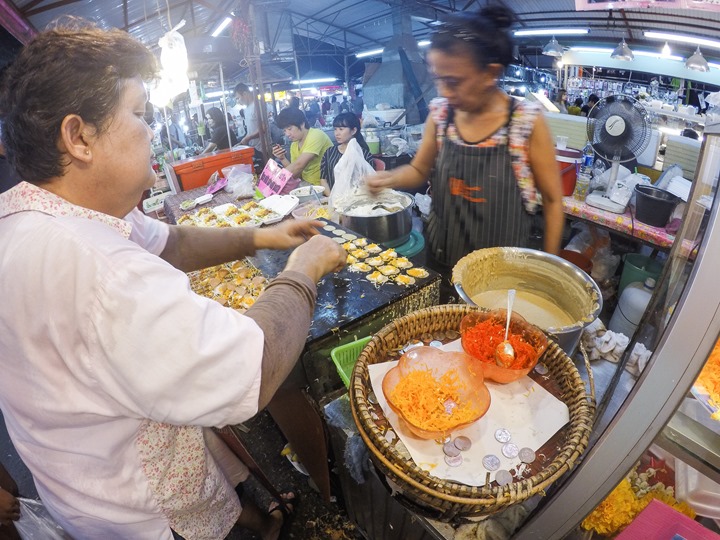 The vast majority of items could be had for less than $1US, usually half that much.  So we just sampled our way through the market: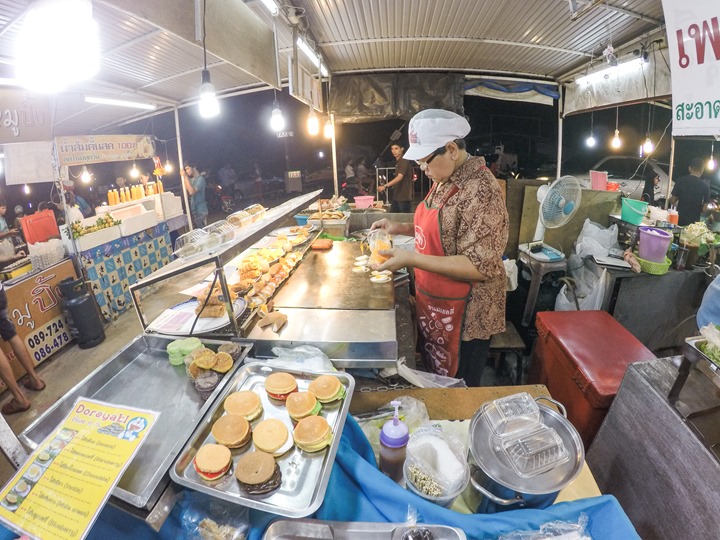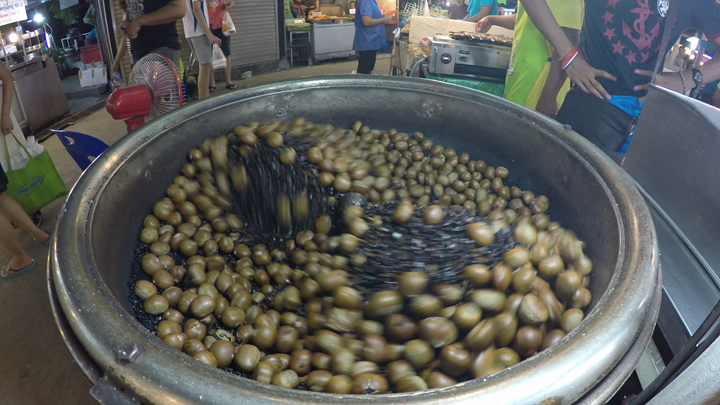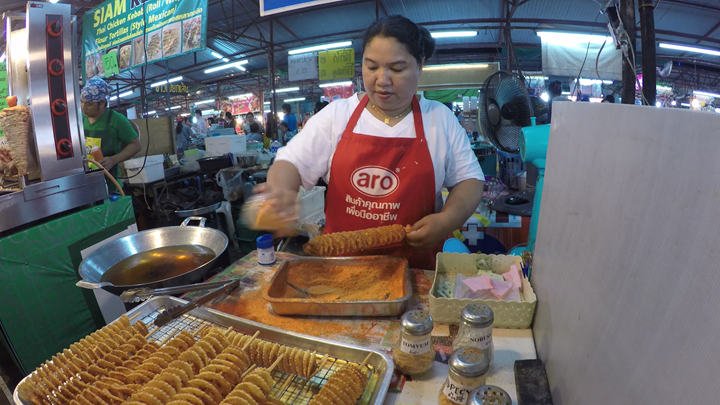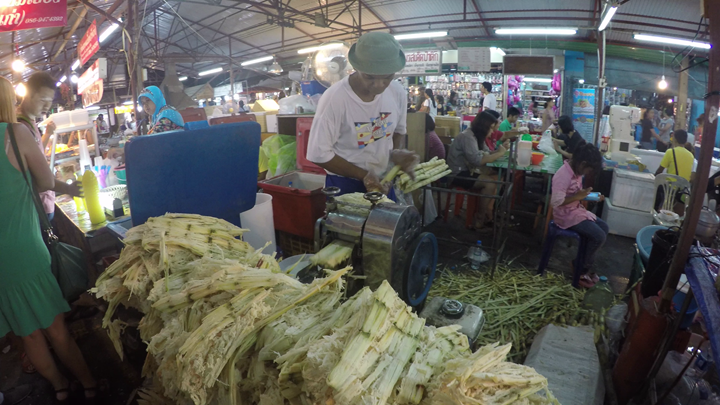 Yup, simply awesome.  Well, except the bugs/worms seen in the last photo above – we had everything but that.
5) Wrapped up photos for the Garmin FR920XT & GoPro Hero4 Reviews
I also spent some time getting the final photos and videos, as well as tests for both of these reviews, which should exit the chute here very shortly.  Just a 12 hour plane flight of writing stands between me and getting these published.  Seems reasonable, sleep is overrated (except when testing sleep tracking devices).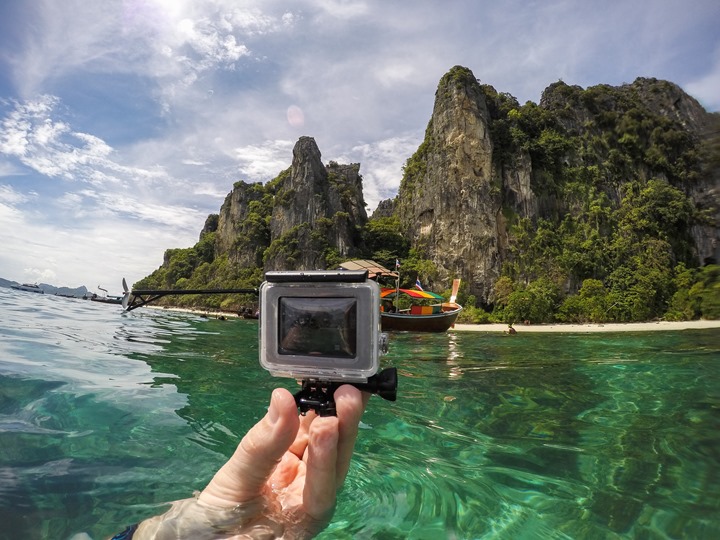 With that – a busy week for posts up ahead!  Stay tuned, and thanks for reading!