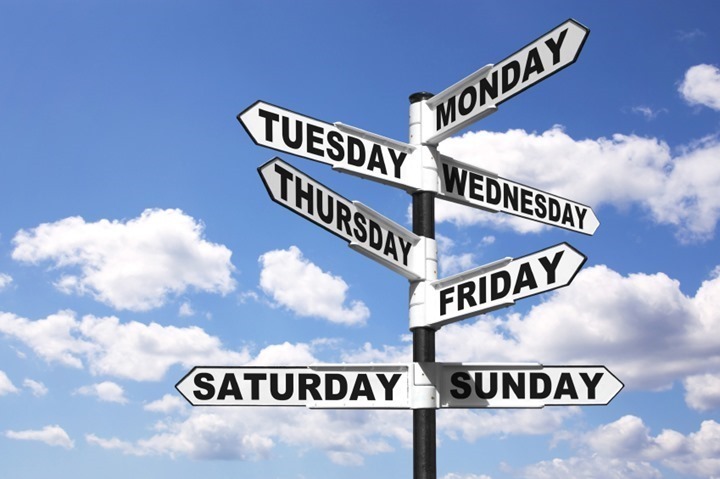 The Week in Review is a collection of both all the goodness I've written during the past week around the internet, as well as a small pile of links I found interesting – generally endurance sports related. I've often wondered what to do with all of the coolness that people write, and while I share a lot of it on Twitter, Facebook, and Google Plus, this is a better forum for sending it on to y'all. Most times these different streams don't overlap, so be on the lookout at all these places for good stuff!
So with that, let's get into the action!
DCRainmaker.com posts in the past week:
Here's all the goodness that ended up on the main page of DCRainmaker.com this past week:
Monday: 5 Random Things I Did This Weekend In New Zealand
Monday: A few quick thoughts on Fitbit's new activity trackers, GPS watch (with optical heart rate!)
Thursday: A Morning At Velo Boutique–A Full KICKR Group Cycling Studio
Friday: My analysis of the 2014 Kona bike count power meter numbers
Hopefully next week I'll be able to return to some normalcy, last week was pretty packed with 12-15 hour work days, so not much time for blog related stuff.
A few notable sports technology deals:
Just a few quick notables for sports technology items:
– Garmin Vivofit is down to $99US.  This has dropped in price via both Clever Training & Amazon from its previous price of $129US.  I don't expect to see this go any lower in price, since $99US is pretty much the floor here for any Garmin device.  But, a good deal for a well liked unit.
– Garmin VIRB down to ~$99US.  Well, sorta down to sub-$100.  It was at $99US, then it floated up to $109US and now $129US, effectively matching the GoPro Hero (base).  I expect you'll see it fluctuate a bit in that range.  Either way, it's down from more than twice that – so it's still a sweet deal.  And for the money, the base Garmin VIRB is a much better overall product than the new 2014 GoPro Hero base unit at $129US.  So many more features such as the screen, true timelapse mode, etc…
In any case, I'll have a GoPro lineup (Black/Silver/Hero) In-Depth Review up later next week.
Stuff that I found interesting around the interwebs:
Here's a not-so-small smattering of all the random things that I stumbled on while doing my civic duty to find the end of the Internet:
1) Running on Instagram vs Running in Reality: A funny little look at the differences between what people supposedly post photos of runs are like, versus the reality we all know and love.
2) Garmin adds VIRB Elite integration with Ski Goggles: Cool stuff, hopefully we'll see them forge into new areas with an SDK down the road, a la Connect IQ.  I think that'd open up a lot of cool options if they allowed streaming video to apps/devices (via WiFi) and also allowed full control.
3) The Microsoft Band: Well, this week wasn't without plenty of new fitness bands.  For those curious, this unit is on the way to me once I return to Paris early next week.  Initially I'm impressed with the feature set (which includes GPS – a first in this form factor!). Though, the size does appear a bit bulky to me, something seemingly confirmed by others – and I'm hearing rumblings from readers about HR accuracy during exercise.  But I'm interested in seeing how the whole cross-platform/data availability piece works out, where it's said a significant focus has been put on letting you take your data where you'd like.
4) Nike is 'bullish' on future of Apple partnership: I've gotta say, I just don't get it.  After canning the entire Fuelband hardware division, I'm just not seeing how this is going to end well for Nike as a 'social fitness platform' – especially when there are so many other software-only platforms competing for one's business.  No doubt Nike has an incredibly strong brand and customer loyalty, but I'm not convinced they're going to magically grow to the numbers they quote in the article in the current fitness app climate.
5) The impact of Tinkov's grand tour challenge aspirations: A good look behind at how a scenario like this might play out, and what might be required to make it all work.
6) How the NFL digitally tracks everything on the field: A cool behind the scenes view at some of the RFID technology being embedded in or on just about everything on the field.
7) 2014 Boston & Chicago Marathon winner Rita Jeptoo tests positive: Sigh, another one bites the dust.  What's more frustrating is that she was permitted to run the Chicago Marathon after her first positive test result.  And why after 4+ weeks has the B sample still not been tested?  As always though, Ross Tucker has some good thoughts posted here (note to click the 'Read more' tag).
8) The C-Suites: A look at Clif Bar's CEO: This was interesting, lots of little tidbits in there about balancing work/life and running a company in the fitness industry many of us are quite familiar with.
9) Uberpedal: This is a few weeks old, but I thought it was cool.  In Seattle you can now use Uber and request a car that includes a bike rack on it. Nice!
10) Kodak 360° Action Cam Introduced: Another 360° cam appeared poised to hit the market.  Though, the same has seemingly been true for the last 2 years where everyone says they're only "2-3 months away" and yet hasn't delivered.  Still, I don't actually see this segment really catching on until YouTube supports 360° video unfortunately.
11) Strava raises $18.5 Million in new round of funding: I've gotta wonder…at some point one has to make money.  I love Strava as a user, but I'd be concerned as an investor on why it hasn't been able to take massive market support and spit out cash.
12) The voice behind 200 airports: As one who practically lives in airports, I found this hilariously awesome – and thus why it's here in this post. (via @RunwayGirl)
Crowd Funded Projects of Athletic Note:
I regularly sift through Kickstarter and Indiegogo (plus a few others on occasion) looking for sports projects.  If you're unfamiliar with projects, read my detailed post on how I decide which projects I personally back.  Note that as always with crowd funded projects, assume the project will be late and will under-deliver on features. Thus far, on the numerous products I've helped 'fund' (except a leather bike handle), that's been the case.
Veloloop: This little bike accessory will trigger those stoplights that typically cars can only switch to green.  Nifty.
Sports Technology Software/Firmware Updates This Week:
Each week I quickly highlight some of the new firmware, app, software and website service updates that I see go out. If you're a sports technology company and release an update – shoot me a quick note (just one liners is perfect, or Tweet it at me is even better) and I'll make mention of it here. If I don't know about it, I won't be able to post about it. Sound good?
– Garmin Edge 510 & Edge 810 Beta: I've been meaning to mention these, as they're kinda cool. Garmin is going to release both Di2 and Garmin Segments support to the Edge 510 & Edge 810 – and has actually allowed you to download the beta version for a few weeks.  This is good both for the features, as also the concept of using beta to test the waters a bit and hopefully account for feedback.
– Bia has released Live Tracking for their device: And, best of all that it doesn't require a cell phone since the device has built-in 2G connectivity.  Even better is their rates are astoundingly reasonable: $3.99/month, $9.99/3 months, $36.99/year.  Very solid.  And yes, I've got a Bia watch review planned for the next few weeks.  Been using it on most of my recent swim/bike/runs.
– Garmin Vivosmart firmware update: Bug fixes and performance improvements.
Thanks for reading!