While I was out in Salt Lake City last week I certainly wasn't confined to a convention center full of tents and activity trackers.  Nope, I got out and saw the world.  Or…at least a little snippet of it.  Here's some fun from my workouts.
Swimming in an awesome outdoor pool:
One of the biggest product-review challenges I have living in Paris is swimming product related photos.  This is for a few reasons.  First is that the water clarity in most Parisian pools I frequent leaves a lot to be desired.  Second is that most of the pools are super overcrowded, easily 10-20 people per lane.  And third, is that many pools are very skittish about cameras.
Thankfully, I find that in most cases none of those are an issue with outdoor pools in the US.  For whatever reason, most seem to have great water clarity – are often rarely used outside of early morning hours, and have no problems with me doing my own thing in an empty lane.
Such was the case on Friday morning on the way to the airport, I stopped by this great 50m pool on the grounds of the university.
I had no problem with basically having my own lane for almost the entire time – perfect!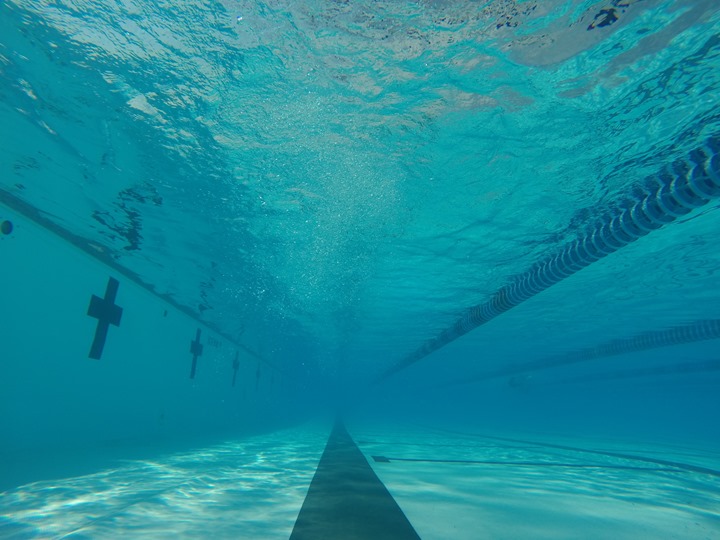 My primary goal here was getting shots related to the Ambit3 and the underwater heart rate recording functionality.  Doing so I simply used the GoPro Hero3 along with their new fangled 3-way pole.  Loving it.  So super versatile and easy to use with any action cam (GoPro or otherwise).  It's the same thing I used for the BackTracker post to get those shots that appeared off the bike.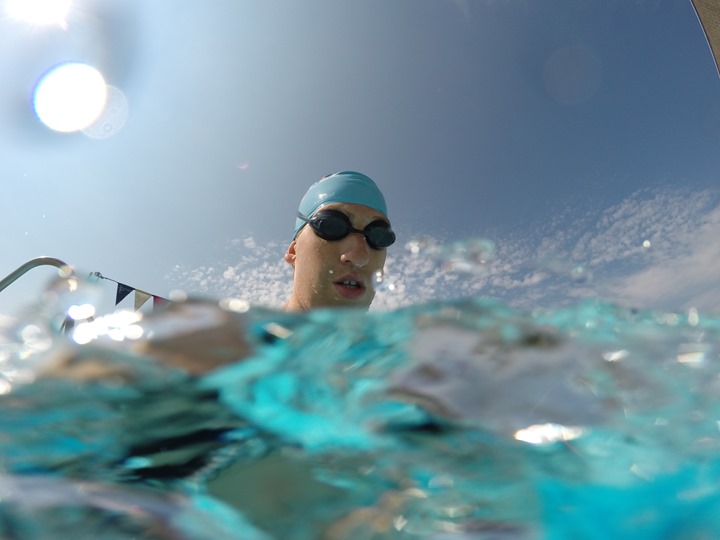 The only trick is in the pool that the little tripod portion isn't super-heavy, so it can get knocked over somewhat easily if you perform a flip turn too close to it.  I'd guess simply tying a small rock to it would work perfect though.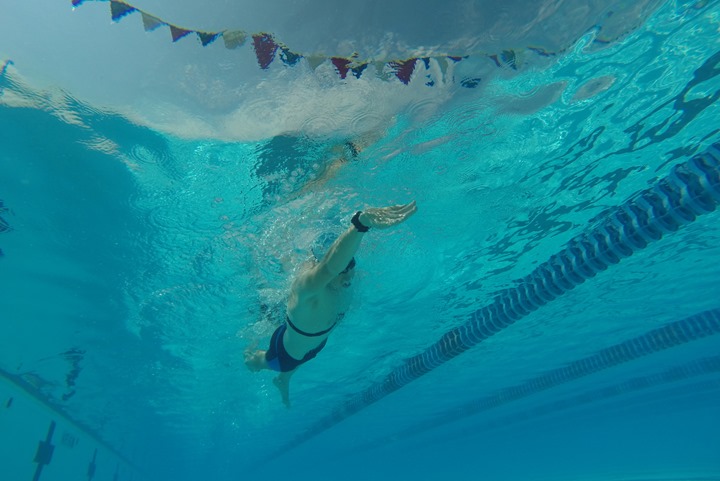 Yes…I know, higher elbow, hands cupped a bit more, etc…
For the most part for these shots I tend to reset and do loops of about 10 meters, just doing a wall-less flip-turn mid-lane and resetting again.  The camera was on a mode taking a shot every half a second.  I also do video, but getting really crisp photos to use only comes from the camera mode.
And the best part of an outdoor pool?  Afterwards just hanging out on the deck drying off.  A perfect way to end my time in the city, as it was from there straight to the airport.
Mountain biking in spectacular Park City:
Once I wrapped things up late Thursday afternoon at the convention center in Salt Lake City I got in my car and zipped out to Park City, about 30 or so minutes away.  I had been given the name of a bike shop that would rent a mountain bike for a few hours.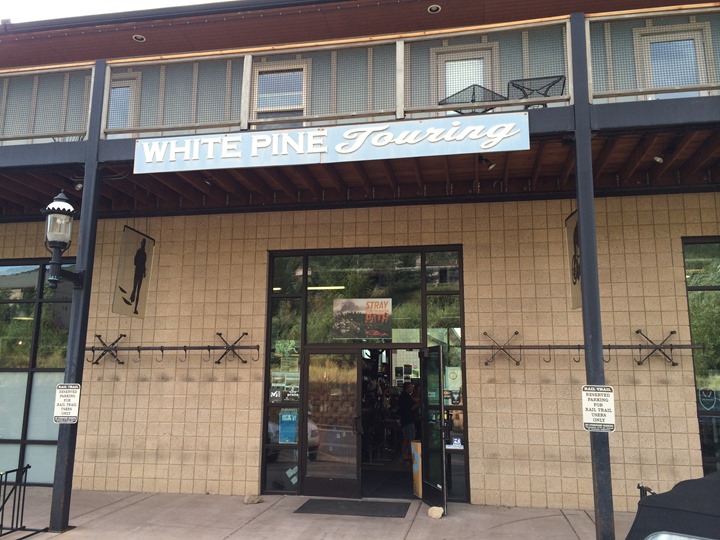 The goal of the session was first just to get some time riding, and since I can road-bike ride all day long at home, I figured mountain biking would be more fun.  Thankfully the guys at the shop were super quick and I was out the door in a matter of minutes with a helmet and a bike ready to ride.
I simply headed towards the ski area nearby and then followed a few other mountain bikers up from there onto some initial trails: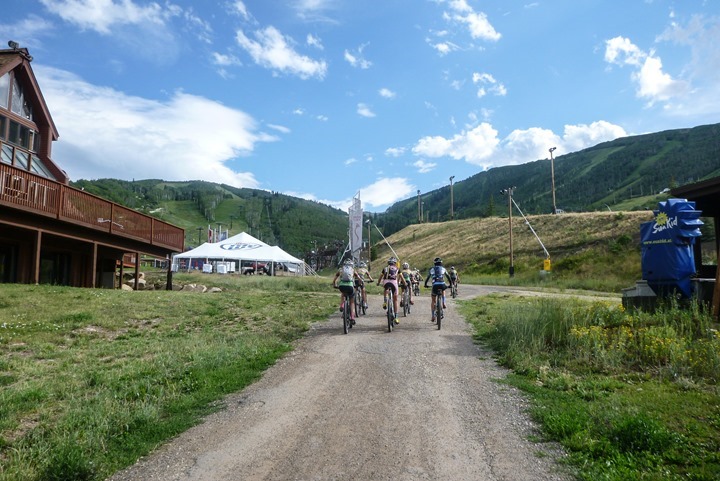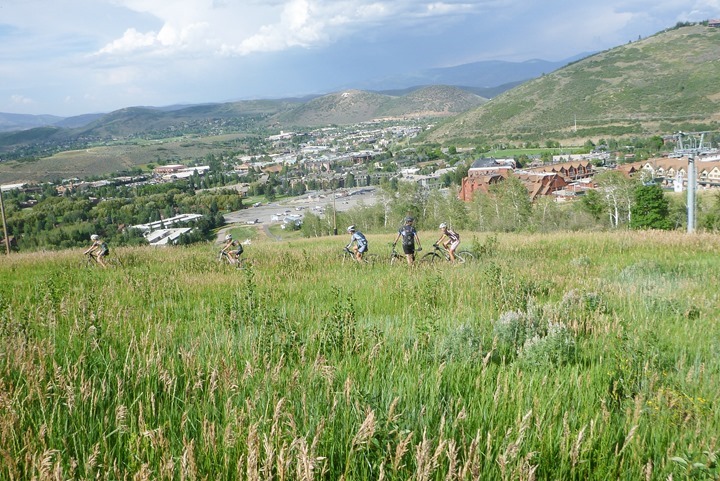 After we parted ways a few minutes later I pretty much saw nobody else on the trails – it was great and super-quiet.  Lots of climbing of course, elevation started at about 6,800ft and I ended up topping out at 8,000ft:

I would have very much preferred to keep on going all the way up, but the shop closed at 7PM and I had to have the bike back by then.
The second reason I went mountain biking was that I wanted to gather some mountain biking footage on the Shimano Action Cam.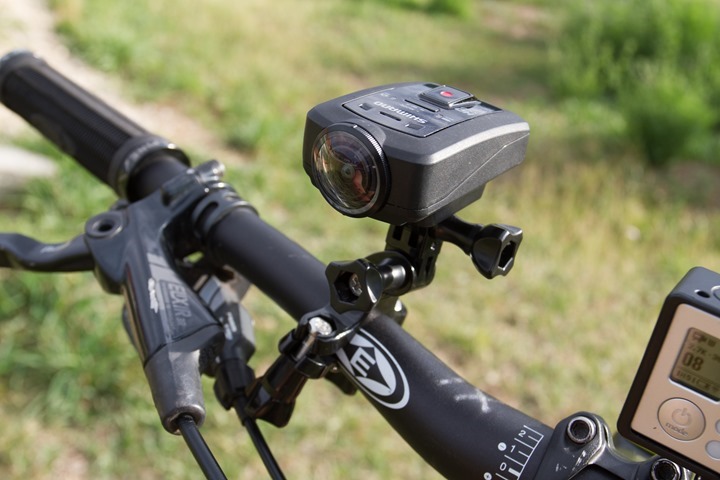 So, I loaded it up with two other cameras for comparison (GoPro Hero3+ Black and Garmin VIRB Elite).  Seemed like a nice little trio to work with.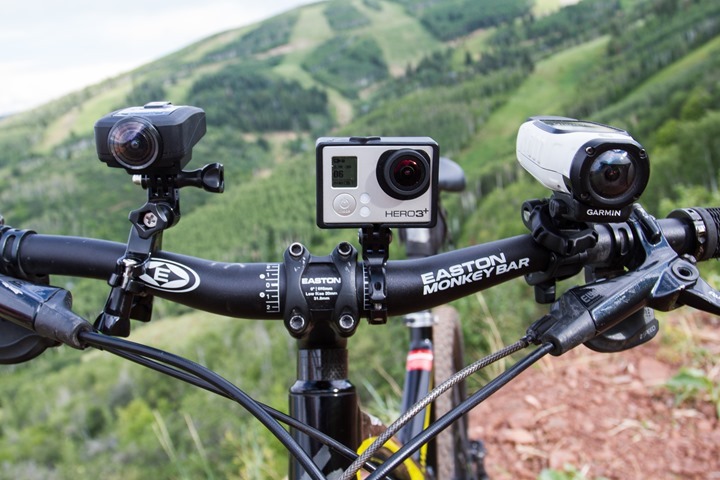 Even better is that everything actually worked.  While it seems easy to get three action cameras to record at the same time – I can say that the number of ways things can go wrong would surprise you.  Silly stuff like batteries getting bonked on in a bag and draining before you start – it's that kind of stuff that just kills me time-wise.
Here's a small snippet from the VIRB video:
I would upload the Shimano one, but wanted to upload it with the sensors and Shimano hasn't yet released the application for that (they say August sometime).
In any case, lots of fun – really wish I could do that every evening.  Just lots of fun to ride down, and obviously I wasn't going that fast compared to most.  But since I ride a mountain bike approximately once every 2 years, I was just happy I didn't crash.
Of course, the drive back to the hotel near Salt Lake City was just as pretty as the ride itself.  I pulled over grab this shot just ahead of sunset: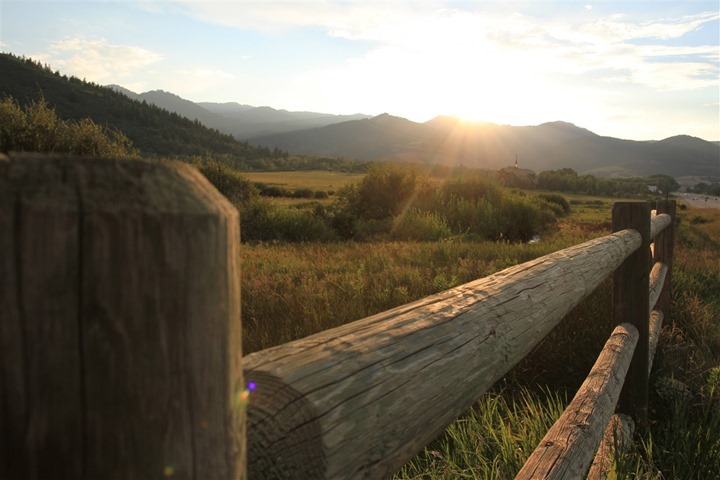 Yup…pretty nice place!
Running…around an industrial/commercial park: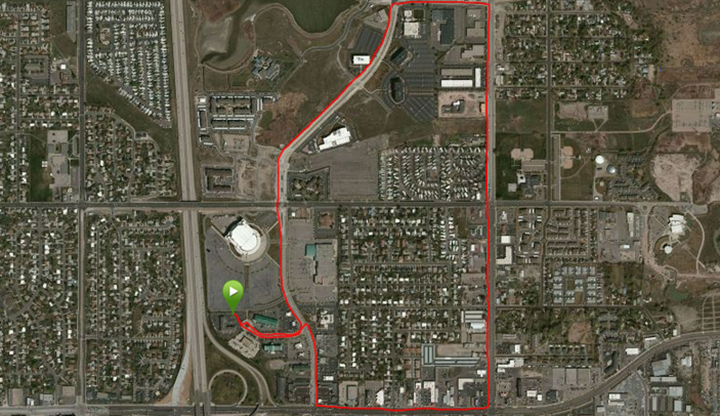 Once again, purely to serve as a reminder that not all my athletic activities are in beautiful locales – here's the route (seen above) of my 5K run that I did.  I was just testing some stuff during that, so I didn't need anything special and just went from my hotel.
Regrettably my camera battery died after just three photos.  But no worries, I think Google Maps captured it pretty well in their Street View:

Well, except I wasn't in the middle of the street.
Now, the positive side was that it was flat as a pancake.  The negative side?  It was still a pancake at nearly 5,000ft in elevation.  And I was definitely not acclimated at this point.
No worries, a run is still better than no run at all.  Even a short run.
—
So there ya have it – three workouts for my three days in Salt Lake City.  Thanks for reading!