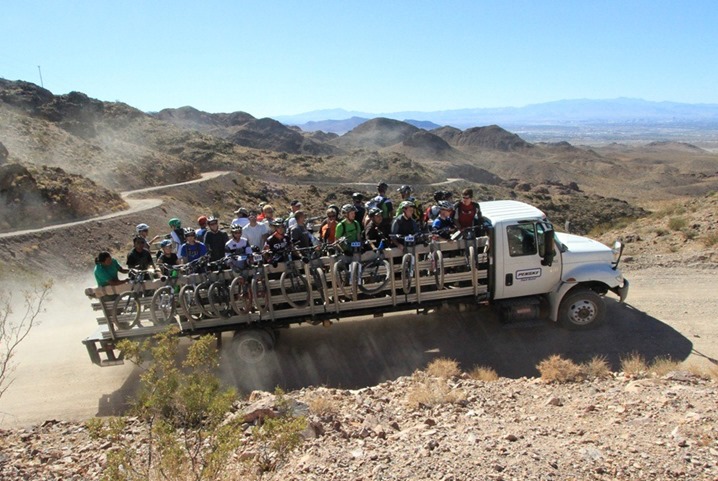 It's now August, and as a result so begins a sweep of various sports and fitness conventions and conferences.  Each of these conventions serves a slightly different audience, and as a result – draws a slightly different group of exhibitors.  So while major companies (i.e. Garmin), would be present at both Interbike and Eurobike, a slightly more European focused company might only show up at Eurobike and not Interbike (and vice versa).
The purpose of this post is twofold:
First, as a heads up to regular readers in the event you hear of things you want me to check out.  Either post them below, or if at the last minute during show-days, Twitter is best.
And Second, it's a reminder for the industry folks for announcements.  The vast majority of you I talk with on a regular basis, so you're likely already covered.  But if you're a startup and I haven't chatted with you and you plan to announce something, then it's best to shoot me a note ahead of the event.  My posts are far more interesting and useful to your future consumers if I'm able to play with a device outside the show floor – even just for a morning pre-show run/ride/swim/hike/whatever, than they are if I have bland shots from the show floor with crappy lighting and no real use.
So here's what I've got on my docket over the next eight weeks:
Outdoor Retailer: August 5th-8th (next week)

This will be my first time attending Outdoor Retailer (aka OR), which is held in Salt Lake City. It has an outdoor demo day, followed by a few days of indoor retailer time.  I'll be skipping the outdoor demo day and in its place stopping by a company to do a 'behind the scenes' post.  More on that later.
As for Outdoor Retailer, by the looks of things it's shaping up to be a solid show for new products – especially for the runners in the crowd, which is one of the core markets the show targets.  The show also targets hiking and more outdoorsy stuff like camping, etc…
Stay tuned, it's gonna be a surprisingly busy week (more so than I would have expected actually)!
Eurobike: August 27th-29th

I've been going to Eurobike in Germany for a number of years now, and this continues to be Europe's premier bike show, and the largest bike show on the planet.  Of course, it's more than just bikes – but rather anything that can be attached to a bike.
In the sports technology world I don't expect significant new activity as far as new head units go.  Rather, I think we'll see some further clarity on a few outstanding announced but not yet available power meters, as well as the usual sweep of new offerings from the bike trainer companies.  Trainer companies always announce their products around this time – just prior to the Northern Hemisphere fall season.
You can get a feel for things from all my past Eurobike posts here.
Interbike: September 9th-12th

Interbike is the slightly smaller sibling to Eurobike, taking place just 10 days later.  The show tends to differ from Eurobike in that it attracts more North American companies than Eurobike would.  In most cases a smaller North American company would typically announce products at Interbike.  Whereas a global company would typically announce products at Eurobike.  There are always odd exceptions to this, but usually not too many.
When it comes to Interbike, I think we'll only see a handful of new bike-specific products on those dates.  But sometimes we see non-bike-specific products from companies that are at the show, to take advantage of the available press and retailers.  For example, last year Polar announced the Polar Loop the same week as Interbike, just as Garmin announced the FR220 & FR620 the same week.
For a look at all past Interbike posts, your magic link is here.
ANT+ Symposium: September 24th-25th

Rounding up things we've got the ANT+ Symposium the last week of September.  This event brings in all the ANT+ players, so companies like SRAM/Quarq, Wahoo Fitness, CycleOps/PowerTap, Garmin, and many others.  Basically, if you make an ANT+ device (which is most companies in the space) – then you're likely to be there.
In general you won't find too many announcements here, though there are usually a number of interesting tidbits – and oftentimes companies will share sneak peeks at upcoming concepts that I can post about.  In some ways this is somewhat one of my favorite events because I'm talking with all the lead engineers at all these companies so the feedback tends to get directly to the right place.  And, it also lets them explain some of their thinking in a more relaxed setting than a conference call or e-mail chain.
Of course, also of note is that I'll be delivering a keynote again this year.  Here's the agenda description:
"As one of the most trusted bloggers in sport and fitness, Ray goes beyond what is currently happening and shares his views on the proverbial crystal ball, what consumers are asking for, and what will keep companies in the game. Is it the smart phone your device needs to talk to or the smart watch – or both?
Ray will end his informative session with a no holds barred Q&A.  Get your questions ready!"
You can hit up all my past ANT+ Symposium posts, including my previous three years of keynotes there via these links.
—
With that – hope everyone has a great weekend ahead!  I should have my Alpe d'Huez Race Report (the race was Thursday) all set by then.  Unfortunately the interwebs are a wee bit slow up here, so that's putting the brakes on stuff.  Plus, The Girl and I are going to enjoy the weekend hiking around in the mountains.
Thanks for reading!