This week Suunto became arguably the first major GPS watch maker to integrate directly with Strava.  Not the first ever, but the first of the biggies (Polar, Suunto, Garmin, and to a degree, Timex).  The implementation of automatic transfers to Strava makes it such that as soon as you upload your workout it'll end up on Strava, if configured as such.
Since it's a Friday, we'll keep this post quick and down and dirty with just the key pieces of the implementation and how it works.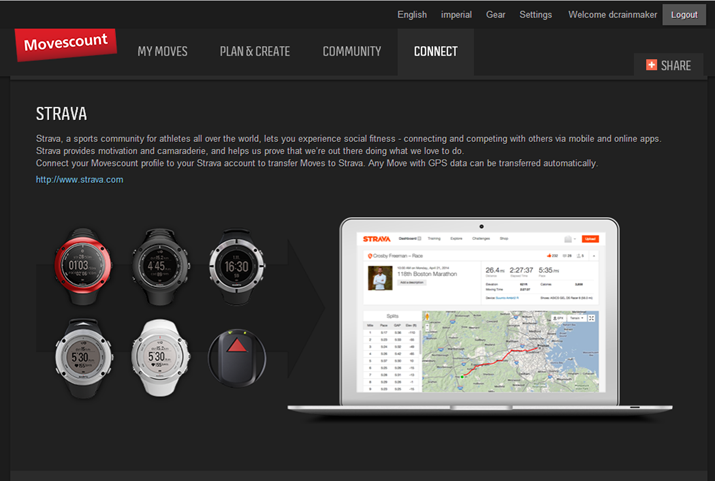 First up you'll head to the landing page for the Strava integration.  This explains the options you have and how it all works.  Essentially though, you'll need a Suunto device capable of GPS connectivity, then you'll need to configure your online account for Movescount.  Then you're done.
Once on the landing page you can click onwards to your settings page to click the 'Connect with Strava' button that starts the integration process.  It's the only gigantic orange button on the page, so it should be easy to find.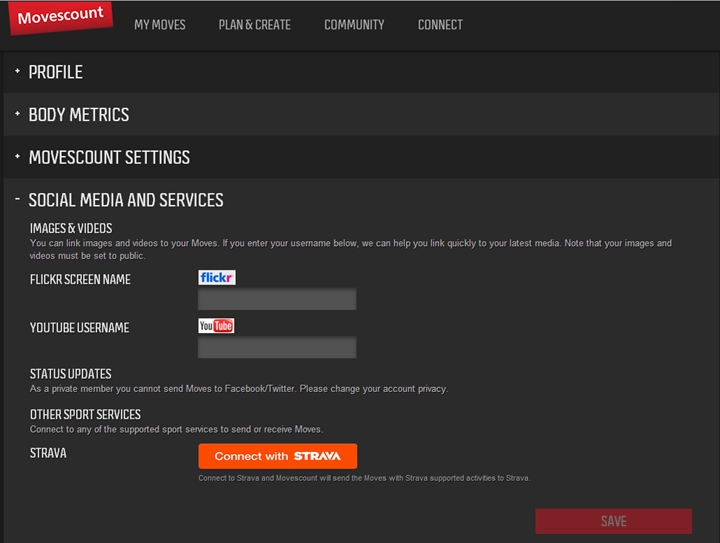 This will then trigger a redirection to Strava, where Strava will ask you to authorize Movescount (that'd be the name of Suunto's online site).  This ensures that you can always revoke access down the road directly from Strava's site via your Strava settings.  The authorization dialog gives you a quick list of the privileges that you'll be granting Suunto.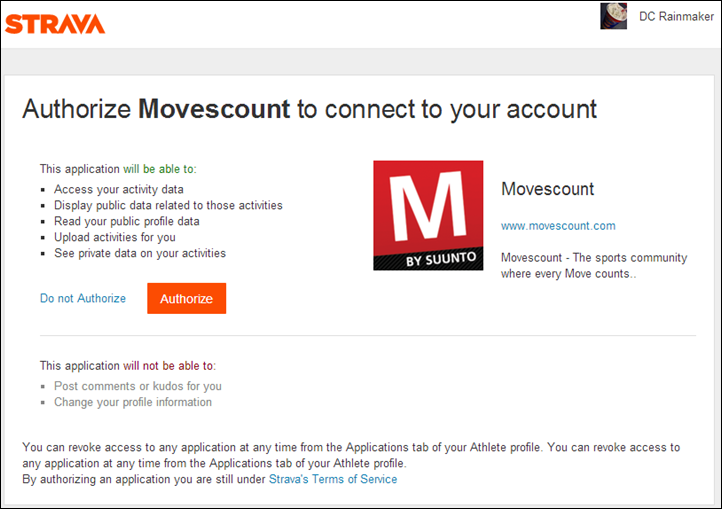 A few seconds later it'll complete authorization and then bring you back to the Suunto Movescount settings page.  It's here that you can configure the options for how and what to send to Strava.  Essentially the options boil down to: Send Everything, Send Run-only, Send Bike-only, nothing.  Clicking 'Save' is the thing to do here.

Now at this point, you're ready to roll.  Note that it won't send any of your past/historical activities over to Strava.  Rather, only new stuff created from this magical moment forward.
Next, you go outside and run (or ride).  This involves effort.  Far more effort than just clicking some buttons.
Once you've done something upload worthy, you can come back and connect the watch to your computer.  In doing so, it'll upload to Movescount just like normal.  And, just like normal you'll be able to view your activity there on the Movescount site.  None of that changes.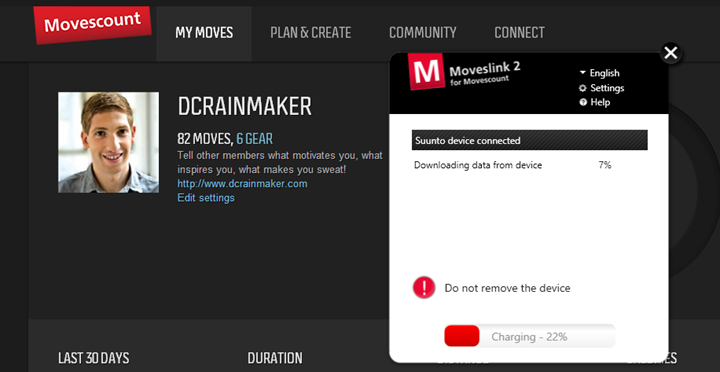 But here's the magic part.  Within about 30 seconds the activity will also show up on Strava.  Automatically, with nothing more to do on your part.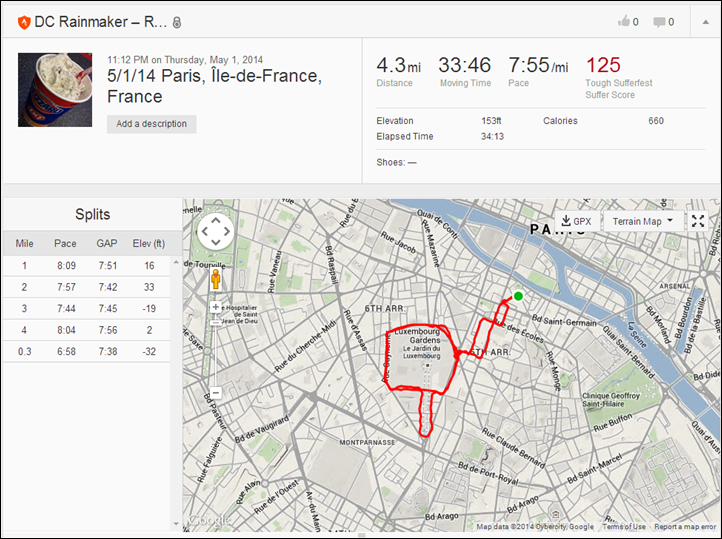 Suunto will respect the privacy settings you set in Movescount when it comes to activity viewing.  For example, if your settings are default for 'Private' (as seen below), then it will automatically create new activities in Strava with them set to 'Private' there as well (you can see the little lock up above on the activity).

The service will transfer to Suunto heart rate data as well as cadence data (I haven't yet tried a power meter enabled file), and with the recent update for the Ambit 2/2S that includes cadence data from the wrist as well as a footpod (like the Ambit 2R introduced a couple months ago).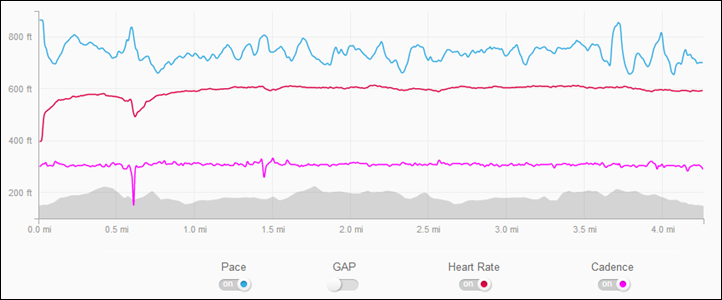 It did not however transfer my manually created laps.  Rather, it only showed my automatic mile splits per usual Strava settings.
Still – it's definitely great to see this connectivity and integration.  I think this will clearly be a trend for companies.
Now not to take away from Suunto but other smaller watch companies have introduced such direct connectivity already.  For example, Leikr includes the upload capability (which occurs when you sync via WiFi).  And Bia includes the functionality as well.  In their case, they do it direct from the watch via cellular (not a phone, but in the unit itself).  So in some ways, that's the ultimate holy grail since it doesn't require a phone or computer or WiFi network.  Just be somewhere on the planet with cellular connectivity. (Update: And, as pointed out below, TomTom just recently added it too via their device agent.)
Of course, that does still leave both major companies such as Garmin and Polar as becoming outliers.  Which would include Timex as well, though with their relationship with TrainingPeaks, I don't expect to see an automatic transfer to Strava in place.  Garmin's rollout of an official paid API program sets the stage for that, so it'll just be a matter of time before such connections are implemented – either to Strava, or other popular 3rd party sites that are willing to bear the upfront fee.
With that – go out and enjoy your weekend!  Thanks for reading!
–
Side reminder: For folks on other platforms, like Garmin, or Training Peaks, you can use these methods to automatically sync in the meantime.