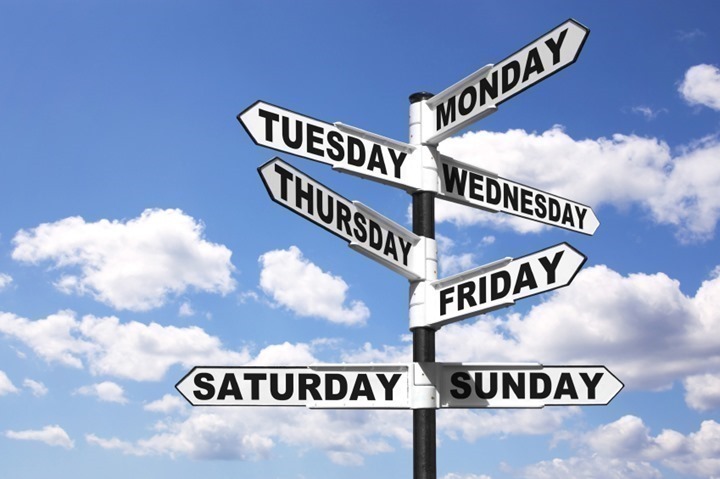 The Week in Review is a collection of both all the goodness I've written during the past week around the internet, as well as a small pile of links I found interesting – generally endurance sports related. I've often wondered what to do with all of the coolness that people write, and while I share a lot of it on Twitter, Facebook, and Google Plus, this is a better forum for sending it on to y'all. Most times these different streams don't overlap, so be on the lookout at all these places for good stuff!
So with that, let's get into the action!
DCRainmaker.com posts this past week:
Here's all the goodness that ended up on the main page of DCRainmaker.com this past week.
Monday: 5 Random Things I Did This Past Weekend(ish)
Tuesday: Paris-Nice 2014: Going to watch a stage of the famous race
Tuesday: The Past Week in Review: March 11th, 2014
Wednesday: Garmin Vivofit In-Depth Review
Friday: The Because It's Almost St. Patrick's Day…Giveaway
Stuff that I found interesting around the interwebs:
Here's a not-so-small smattering of all the random things that I stumbled on while doing my civic duty to find the end of the Internet:
1) FitBit Force Recall Tally: 10,000 unit complaints: Ok then…playing the numbers game a bit, FitBit had previously said it impacted only 1.7% of all FitBit Force users.  Thus, they've apparently sold ~588,000 FitBit Force units.  Yet, the CPSC notice says it impacted over 1 million of the units sold.  Interesting discrepancy.
2) Ice Cream Cleanse Diet: I suppose the link says it's probably not ideal for you.  But I see no reason why that should stop me.
3) How to make Nutella Banana Rice Cakes for training fuel: Ben, you're brilliant.
4) On attempting to catch a baseball from a blimp: Interesting little bone-breaking historical tidbit from way back when. (via my Dad)
5) POC bait and switch: Octal comes in 55 grams heavy: Great analysis from Dan on where the POC helmet was changed since initial marketing.
6) Jawbone's 'Up Coffee' app tracks your caffeine intake, estimates when you'll finally be able to sleep: In playing with it, it's clear I need to drink more hot chocolate.
7) Famous Paris Swimming Pool gets renovated into fancy restaurant, hotel: The before and almost-after photos if you follow the link are fairly impressive.  Though, I kinda like the graffiti look.
8) Tirreno-Adriatico 2014 – Marcel Kittel throwing his bike: Ahh yes, the classic bike toss.  Well played.  Actually, this Twitter post later on was pretty funny: "I'm VERY sorry for throwing my beloved Giant Propel on the ground. I still love it! We're just having an intense relationship. #deepemotions"
9) GoPro High Fashion commercial: I'll just let the video speak for itself.
10) Class action suit proposed over Garmin Forerunner 610 separating from band: This is sorta a weird suit, given that the issue was fixed pretty early on years ago, and Garmin happily replaced any band with the pin problems (and still does).  Same goes for the whole skin reaction issue, even today if you call about a FR610 with rash/discoloration/etc, they'll swap it out for a plastic one (looks like metal, but is plastic instead).
Crowd Funded Projects of Athletic Note:
Most of this content used to be found within the main section, but I figured I'd just call it out up here and make it easy to find. I regularly sift through Kickstarter and Indiegogo (plus a few others on occasion) looking for sports projects. Note that as always with crowd funded projects, assume the project will be late and will under-deliver on features. Thus far, on the numerous products I've helped 'fund' (except a leather bike handle), that's been the case.  And finally, me simply mentioning them below is definitely not an endorsement, it's just me mentioning they exist.
Healbe GoBe: A Method to Automatically Measure Calorie Intake:
Sports Technology Software/Firmware Updates This Week:
Each week I quickly highlight some of the new firmware, app, software and website service updates that I see go out. If you're a sports technology company and release an update – shoot me a quick note (just one liners is perfect, or Tweet it at me is even better) and I'll make mention of it here. If I don't know about it, I won't be able to post about it. Sound good?
Site/Firmware Updates:
(These are all since just Tuesday)

Leikr firmware update: Adds ANT+ footpod support, indoor running profile.

Adidas miCoach site update: They've now added CSV export functionality. Great to see.  Now, if they'd only do .TCX or .FIT, we'd be set.

Garmin Forerunner 220 firmware update: Various bug fixes

Garmin Forerunner 620 firmware update: Changes to WiFi connectivity, various bug fixes.

Wahoo Fitness RFLKT+ firmware update: Addresses a battery drain item.
iPhone: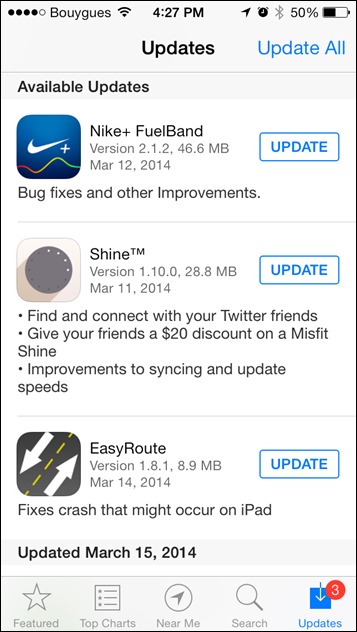 iPad:
(No iPad sport technology related updates since midweek)
Android:
Windows Phone:
(No Windows Phone sport technology related updates since midweek)
—
Thanks for reading!