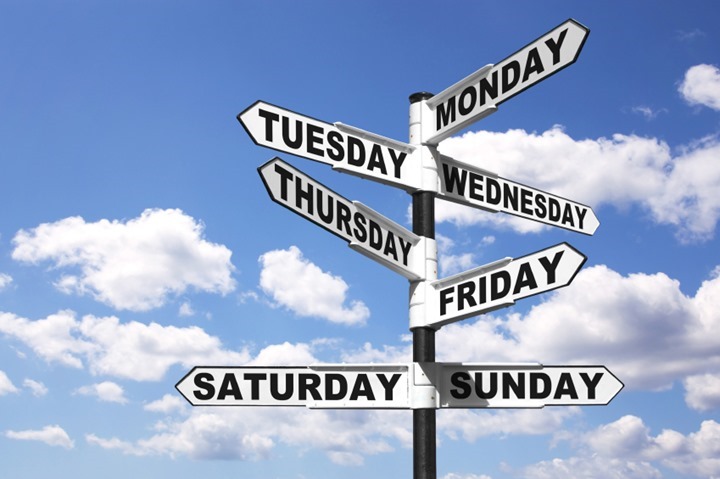 The Week in Review is a collection of both all the goodness I've written during the past week around the internet, as well as a small pile of links I found interesting – generally endurance sports related. I've often wondered what to do with all of the coolness that people write, and while I share a lot of it on Twitter, Facebook, and Google Plus, this is a better forum for sending it on to y'all. Most times these different streams don't overlap, so be on the lookout at all these places for good stuff!
So with that, let's get into the action!
DCRainmaker.com posts this past week:
Here's all the goodness that ended up on the main page of DCRainmaker.com this past week.
Monday: First look at new Mio Link ANT+/Bluetooth Smart optical heart rate wrist band
Monday: First look at Polar's new V800 GPS triathlon watch
Monday: Hands on with the new Garmin Vivofit & Vivoki Activity Monitors (Note: Added new Vivoki hands-on shots)
Tuesday: Hands on with Wahoo Fitness TICKR, TICKR RUN, and TICKR X
Wednesday: CES Roundup Part 1: Sony, Geonaute, Contour, VOXX, Jaybird, Kreyos, Aftershokz, Reebok, Magellan, Moxy
Thursday: CES Roundup Part 2: Garmin, ANT+, 4iiii, BKOOL, Withings, O-Synce, Outside Interactive, LG, Pebble, Casio, Opryx, Glucovation
Friday: First hands-on look at Bia GPS watch designed for women
Stuff that I found interesting around the interwebs:
Here's a not-so-small smattering of all the random things that I stumbled on while doing my civic duty to find the end of the Internet:
1) The early days of PowerBar: A cool little snippet of early history from Steve Fleck on the beginnings of PowerBar.
2) Race yourself for Google Glass: An interesting little video snippet of a potential software product coming this spring.  Of course, like anything else – I'd like to see it in person a bit first.  Still, it represents another example of app companies going after the augmented display category in sports.
3) 26 Things That Only Make Sense At The Walt Disney World Marathon: Someday, perhaps when I have kids, I'll end up running the Disney Marathon/Half Marathon combo.  In the meantime, this post will do just fine.
4) London Bikeshare bike vs Mont Ventoux: While I rode up this on a road bike last spring, it'd definitely be a trip to do on a beastly bike share bike.
5) Should cyclocross be in the winter Olympics?  As always, Joe Lindsey has put together a good piece in the cycling world.
6) The Sugardaddy Paradox: A look at the funding sources of some pro cycling teams, and what it ultimately means for the athletes on those teams. (via Jonathan Vaughters' Twitter)
7) Strava GPS-mapped marriage proposal: Ok, I think if I showed that route to The Girl she probably wouldn't have said 'Yes', but rather 'Uhh…did you get lost'?  Still, fun stuff. Congrats Steven and Caroline.
8) Why Crossfit works…but really doesn't: A good analysis on adaption that's not at all really about Crossfit – worthwhile of everyone reading (even if you've never done Crossfit).
9) Getting ready for a training plan: A good initial look at (mostly free) training plans available online, along with a secondary post on a fitness software overview project.
10) Futuristic Bike Superhighway Network Proposed for London: Well bring out the Jetsons baby!  Or at least, the Boris-powered Jetsons.
Crowd Funded Projects of Athletic Note:
This is a bit of a new section. Most of this content used to be found within the main section, but I figured I'd just call it out up here and make it easy to find. I regularly sift through Kickstarter and Indiegogo (plus a few others on occasion) looking for sports projects. Note that as always with crowd funded projects, assume the project will be late and will under-deliver on features. Thus far, on the numerous products I've helped 'fund' (except a leather bike handle), that's been the case.
Atlas Fitness Tracker: The Atlas fitness tracker identifies your exercises, counts your reps, calculates the calories you burn and evaluates your form.

Atlas Wearables from Atlas Wearables on Vimeo.
FlexVolt: A simple, affordable, open-source EMG biosensor: FlexVolt measures electrical signals in your muscles. Educate, monitor fitness or physical therapy, or create body-machine interfaces. (via Eli)
Sports Technology Software/Firmware Updates This Week:
Each week I quickly highlight some of the new firmware, app, software and website service updates that I see go out. If you're a sports technology company and release an update – shoot me a quick note (just one liners is perfect, or Tweet it at me is even better) and I'll make mention of it here. If I don't know about it, I won't be able to post about it. Sound good?
Site/Firmware Updates:
Peripedal: They've added automatic Strava upload, entertainment pop-out to new window, improved workout previews, and a few other tweaks.

Garmin FR620 GPS Chipset Update: As noted in last week's CES post, Garmin has released a chipset update for the GPS chip.  This is different from a full-on FR620 firmware update (which is still pending).  Garmin believes this may help *some* cases, though doesn't see it fixing all accuracy issues some people are seeing (they're still working on that update).

Polar Beat now on Android: This was a couple weeks ago now, but is notable enough that I wanted to call it out since it's one of the few fitness apps out there on Android today that supports Bluetooth Smart sensors.

Magellan Echo Utility Updated: Added a few Asian languages, redesigned UI, plus a few other items.

Adidas miCoach GPS: This update came a few weeks ago, but added in some strong battery improvements on the miCoach GPS unit – so definitely worthwhile ensuring you're on the latest version.

Sport Tracks Mobi: They've added interactive segment analysis, allowing you to dig into the workout a bit more.

FitBit: They've not only released support for 12 new Android phones, but also released a FitBit App that effectively competes with their own FitBit units.

Stages Firmware 2.0.37: A lot of smaller updates, appearing to be mostly focused on Bluetooth Smart connectivity.  Full details in that link.
iPhone Apps:
iPad Apps:
Nothing sport related this past week!
Android Apps:
Windows Phone Apps: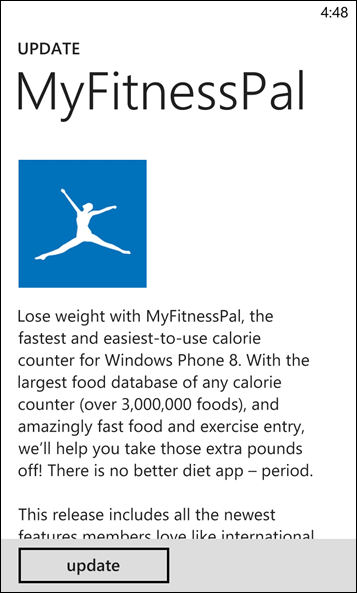 —
Thanks for reading!