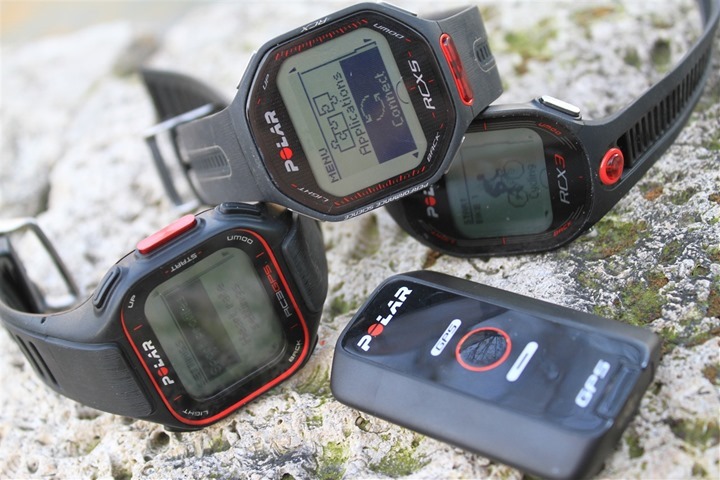 Last week, Polar added a small but highly useful checkbox to their website.  In doing so, they in turn added elevation metrics that's pulled from units that support either integrated GPS, or the GPS pod (such as the RC3, RCX3, or RCX5).
I spent a bit of time poking at it, to see how things all work.  And while the checkbox is the all-important critical step to make the detail appear online, there's actually a few other steps you'll have to do.  So let's dive into it, that way you can ensure it's all good before your long runs this weekend.
The whole procedure can be summed up as follows:
1) Install updated WebSync client (on your computer)
2) Change the setting online in PolarPersonalTrainer.com (PPT.com) to show elevation data
3) Go run
4) Magic happens (elevation data appears)
Let's dive into more detail, step by step.
First up though, is updating your client, you'll see the new 2.70 version now available once you login to the site.  If you're reading this in the future, then obviously, anything above 2.70 is where you want to be.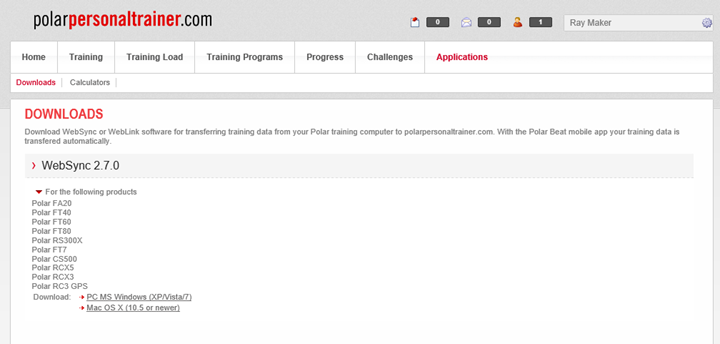 The install only takes a minute or less, super quick and easy.  I just updated/upgraded in place.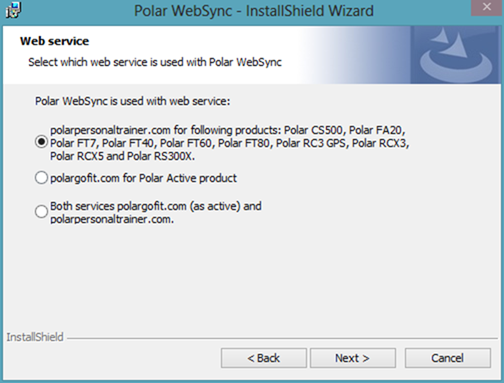 Once installed you'll need to also update your PolarPersonalTrainer.com settings to add elevation data.  You'll click the little gear icon next to your name in the upper right corner (of PPT.com), and then click Profile, which will take you to your profile settings.  With this setting, you won't see any elevation data.
Scroll to the very bottom, and you'll find the all-important checkbox:

Check that box! (you can even shout and scream, like when they say "Move that bus!" in Extreme Home Makeover).
Then click 'Save'.
That's all.  You're done.  Go run.  Or bike.  Or just do something with the unit besides stare at it.
Now, connect your Polar unit (one that gathers GPS data) to the computer and begin your uploading magic.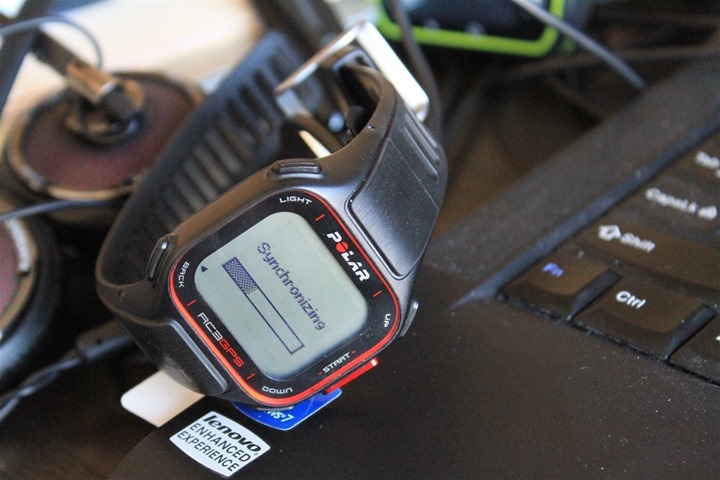 Once it's done, it'll upload the data to the site just as it has for centuries before us, and you'll wander over to check it out (hint: that's where the magic is).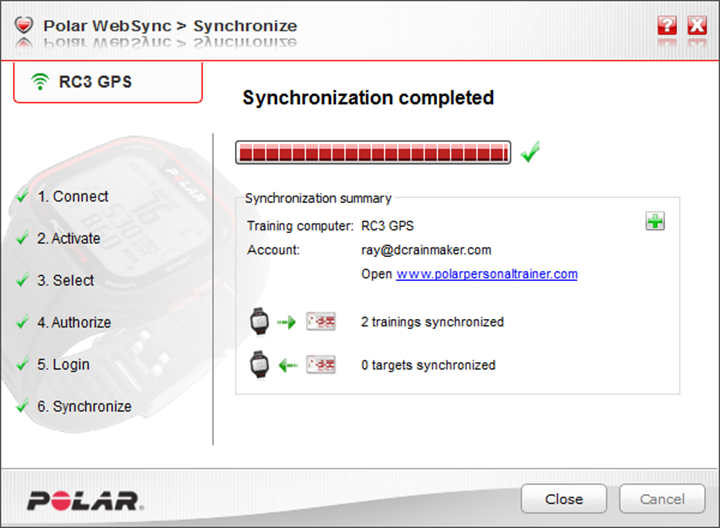 Ok, on Polar Personal Trainer, you'll go ahead and dive into the Training Result view (Activity), which is where you'll see the metrics filled in.
You'll see them in two places.  The first is in the Results pane under the Data tab, which will now show you total ascent and descent.  In this case, my run actually didn't start and end in the same place – hence the slight difference in elevation data.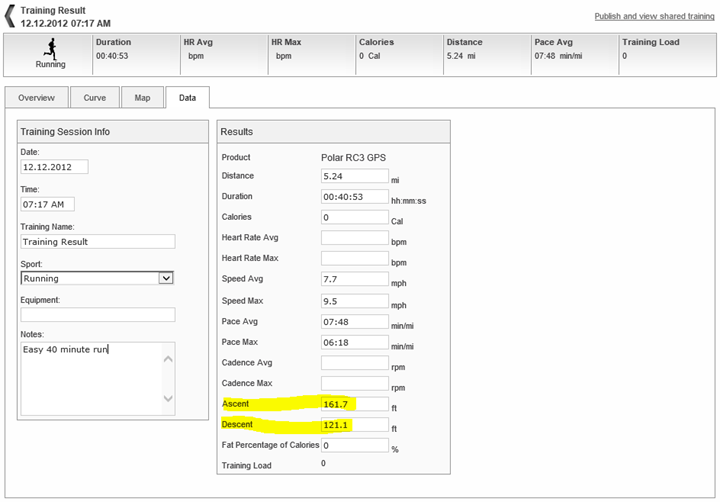 Additionally, you'll also see the current elevation displayed as you drag across the graph. I've highlighted it in yellow below.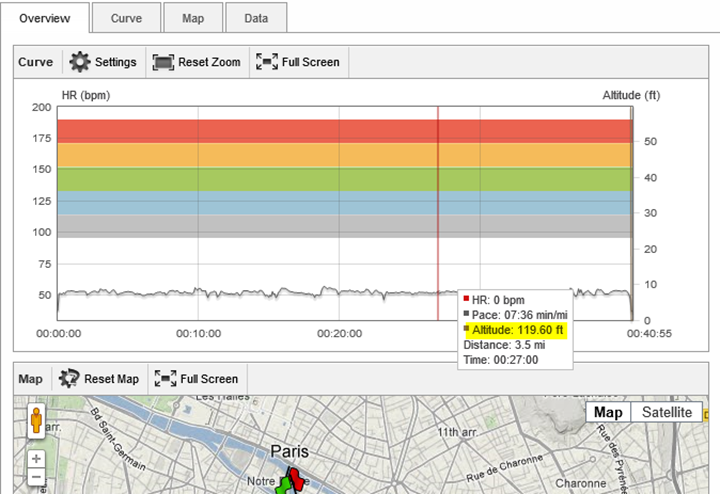 Again, not a massive update, but for Polar owners, it's a rather important one that many have been asking for, for quite some time.
Now, what if you want to get some elevation data on your previous runs?  Well, as long as they are still on the watch, you can actually re-sync them (if they aren't on the watch, and you delete them from PPT.com, you're hosed – so double-check first).
Once you're ready, disconnect your watch (if it happens to be connected).  Then, go up to PPT.com and delete the workout in question (Calendar view is easiest).  At the bottom, you'll see the destructive Delete button.  I've highlighted it yellow. Yours will be boring gray.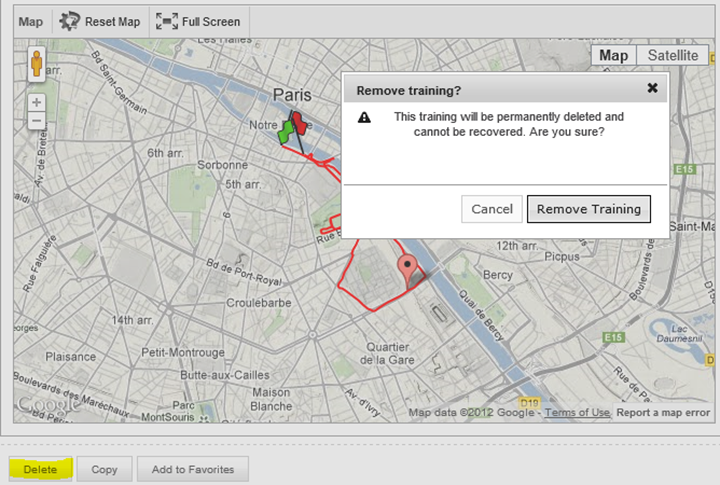 Now, reconnect your watch again.  Let magic happen as normal, it'll sync.  Once that's done, your workouts will magically be there with the updated elevation data.
The elevation data is constructed by using your GPS track and then gross referencing that against a known elevation source.  This is how virtually every other site on the internet has been doing it for years (Strava, Garmin Connect, RunKeeper, Training Peaks, etc…).  So the technology isn't new here.
Now while this is a much appreciated update, it doesn't take away from the fact that PPT.com sorely needs both a visual as well as functional upgrade to be competitive with sites from even 3-5 years ago.  I keep hoping that whenever Polar decides to release their Bluetooth Smart watches they've been hinting at, they'll also magically have a new site as well.
I'm also unclear on why Polar can't simply just enable this checkbox for everyone, immediately.  And then re-process the data behind the scenes.  Emeril style- BAM!
Sure, it may take them days or weeks to reprocess all that data, but that's fine.  They have the data already (just like those sites I noted above), so there's no technical reason they can't simply just re-run it and provide the information automatically without making users re-upload workouts (if you even have them on your watch anymore, which is unlikely since most Polar units have very little storage space on them).
Again, just my two cents on the issue.  Maybe with some prodding it'll happen…
So with that, go forth and click some checkboxes!
Thanks for reading!