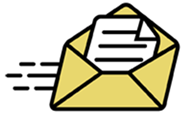 The Week in Review is a collection of both all the goodness I've written during the past week around the internet, as well as a small pile of links I found interesting – generally endurance sports related. I've often wondered what to do with all of the coolness that people write, and while I share a lot of it on Twitter, Facebook, and Google Plus, this is a better forum for sending it on to y'all. Most times these different streams don't overlap, so be on the lookout at all these places for good stuff!
So with that, let's get into the action!
DCRainmaker.com posts this past week:
Here's all the goodness that ended up on the main page of DCRainmaker.com this week. It's been a wee bit (ok, a wee LOT bit) busy this past week, but once I get though the end of Monday, it'll even out again.
Monday: Week in Review – June 4th, 2012
Wednesday: Cadence Sensor In-Depth Review
Thursday: Snippets of workouts from the past week (and how I killed a $1,700 camera)
Friday: Off to Alcatraz…or rather, off to Escape from Alcatraz!
Stuff that I found interesting around the interwebs:
Here's a not-so-small smattering of all the random things that I stumbled on while doing my civic duty to find the end of the Internet:
1) Behind the scenes –  Mt. Everest's Emergency room: A pretty interesting look at what it takes to operate an ER in that region.
2) Really fascinating analysis of Jordan Rapp's IM Texas Power File: I've seen a gazillion power file analysis posts over the past few years, but this was really interesting.  Notably, just how scary-stable he's able to keep power.  Incredible levels of perfection on not straying on power numbers.
3) Training with power on a mountain bike Q&A: A good post over on the TrainingPeaks blog with a ton of Q&A responses about power and mountain bikes.
4) My Sis-in-law goes 5-straight state champ titles: Yup, just sayin' – and coach of the year…again, she's a machine!
5) Analysis of the 50-mile Comrades Ultramarathon race: This epic race is still somewhat unknown in mainstream running circles (unless you live in South Africa).   However, this analysis gives you an interesting insight into the pro field, and the daunting course.
6) This year's Kona coverage will arrive much sooner: I would have liked to see some live coverage, but I think with online streaming so prevalent these days – if they can really make that hum (this past year was good), then I'm happy.
7) The initial beginnings of a cycling device that can alert you of impeding bike-car incidents: Pretty interesting TED-like talk from Quantified Self.  Worth the watch.
8) Parrot AR drone (RC helicopter of sorts) tricked out to follow you jogging: I think that the general technology in this segment is about 8-12 months away from us seeing a GoPro like explosion of aerial videos following ourselves doing sports activities (today, there are still videos of people doing sports stuff, but it's all largely staged in a single location). (Thanks to Scott for sending in)
9) Interesting quotes from NYC Mayor Bloomberg on cycling, helmets and bike lanes: I'm slowly starting to change my opinion that for bike-share like systems, lack of helmets are definitely less of a concern than cars (where bike speeds are low due to the bikes being used).  Either way, I'm neutral at the moment on it.
Thanks for reading!