Last week I got a bit of a sneak peak at the new Motorola MOTOACTV sports/fitness watch/MP3 player that was just announced today.  It's a pretty interesting device that actually seems to bridge across a number of different areas in both sport and entertainment – and more importantly, covers a wide range of protocols and communications methods.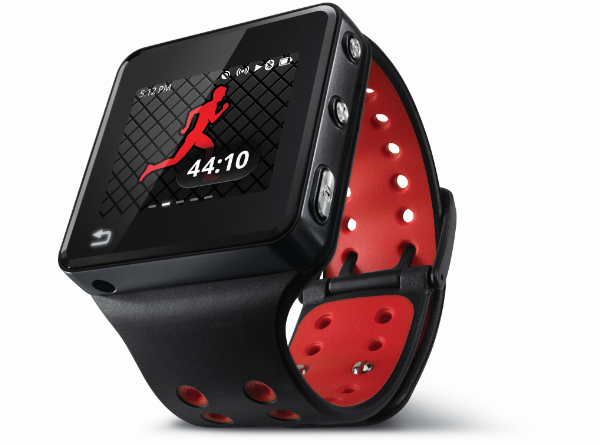 I spent time talking with the folks at Motorola, as well as the Elite Running Nut that is Dean Karnazes (sorry, but you qualify for the Elite Running Nut Status when you run 50 marathons in 50 days). And yes, I can still be envious of Elite Nut Status. 
While they didn't have a unit in time for me to test prior to today, I should in theory have one next week, so these are my initial thoughts until I've got some hands on time.  Unfortunately, I just couldn't fit Tuesday's NYC launch event into my schedule.  Sorry!
The MOTOACTV is essentially a combination of an iPod Nano and a Garmin Forerunner.  It's got GPS built in, but also has an triaxle accelerometer as well.  The accelerometer can be used for a wide range of applications down the road, but in the mean time – it's being used to track progress on elliptical machines.  And of course, the GPS can be used to track everything from speed to distance.
The MOTOACTV is unique in that it's the very first device out there that has both ANT+ and Bluetooth Low Energy (BTLE) compatibility in it.  It gets the BTLE compatibility via the Bluetooth 4.0 chip inside.  In addition (and this is where things get interesting) – it has WiFi connectivity, which is how it uploads data and workouts to your online account.  This means that as you step back into your home it'll actually upload your workout for you automagically.  No computer interface to deal with or little dongle.  And, for fun – they also tossed in FM radio (which will talk about in a moment).
BTLE and ANT+ in a single device:
So why does it matter than it has ANT+ and BTLE?  Well there's no denying that today ANT+ is ubiquitous in sports.  Everything from ANT+ heart rate straps (which is what your Garmin/Timex watch uses) to ANT+ power meters (Cinqo, PowerTap, SRM, Vector, Brim Brothers Zone, O-Synce, etc…, and of a myriad course speed/cadence sensors and even scales.  It's here today and in a big way.  But what about the future?  There will invariably be BTLE devices that come out over the next 6-12 months.  These devices will likely start out as heart rate straps- but will ultimately branch into other areas.  This devices enables you to effectively ignore the protocols that your sensor is using, and instead just focus on using it.
Some folks have said that once BTLE adoption hits mainstream, it will spell the end for ANT+.  I don't see that as the case.  In many ways, the two technologies can and should co-exist.  There are pro's and con's to both technologies.  Ultimately Bluetooth 4.0 will drive higher adoption numbers via cell phones, but from a sensor standpoint creating a Bluetooth device has a much higher licensing fees than an ANT+ device.  Ultimately this drives product decisions in smaller companies (like many of those involved in sports technology).  And as the guys from Sony Ericcson said during their ANT+ session "There's no reason cell handset companies have to choose, it's a single chip now doing both protocols".  Let the individual sensor companies decide what's best for their application, and you get to ignore it.
Note that I'm getting clarification on exactly which chip is inside.  I don't believe it to be the WiLink 7 chip though since that's a BT 3.0 chip instead of a BT4.0 chip – but otherwise it would fit the bill.  Will update once I've got clarification.
WiFi Sync:
While BTLE support will be cool down the road, it's WiFi sync that's cool now.  The unit supports the ability to simply synchronize to their web account upon entering range of your WiFi network.  This eliminates the need for any plugging into your computer and/or finding that special cable or USB dongle.  This is quite frankly pretty awesome.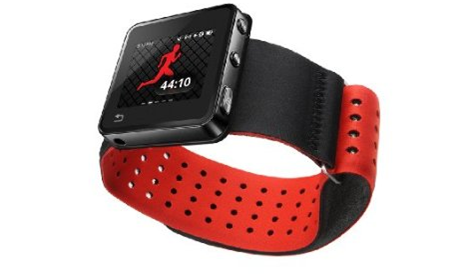 If you look at the Withings WiFi Scale – one of my favorite aspects of it is the WiFi sync functionality. The ability for it to automatically connect to their web service and site and upload your data to it.  This is also great in that it minimizes the amount of software you need to install on your computer.
In addition to syncing over WiFi, you can also just sync via your smartphone and an Android app they have.  This means that as you finish your run out in the woods, you can sync your workout immediately to your phone and then straight to the online site.  All without going home first.
For additional configuration and software updates to the device, there is an agent that you install on your computer (PC or Mac) – but it's unnecessary for standard uploads (sync).
Ultimately, I think that Motorola moved the bar here.  Given inclusion of WiFi is trivial from a chip standpoint (it comes on the WiLink 7 chips that have ANT+ and Bluetooth, albeit BT 3.0) it makes the curent USB plugging in of devices seem instantly outdated and clunky.  Even in cases where you may be out of range from a WiFi connection (such as a plane) – then just transferring the files via the standard USB cable (needed for charging) would be fine.  Either way – I think other sports technology companies should take note for their 2012 devices: WiFi downloading should just be the baseline.
Form Factor and Versatility:
As you can see, the base MOTOACTV is square – very much like the iPod Nano (side note: the name is a pain to type – it would have been nicer to just call it 'Moto Active' without all the crazy capitalization and shortening).  By itself the unit can use this little clip accessory to clip on clothing, similar to many other MP3 players that clip on.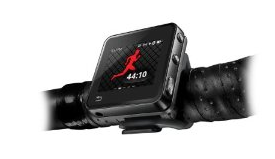 But that's where things get interesting.  It can also mount in this wrist strap system, the bike mount, or the arm band.  They don't appear to have a mount system yet for kittens or puppies.  The unit is IPX6 waterproofed, which means that it can handle some rogue water gun fights – but not a full on drowning.  Each one of those items will cost you $20 a pop (not the puppies or kittens though).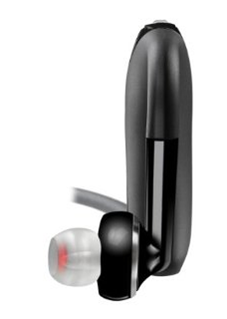 In addition to having a standard headphone jack, they're also selling some pretty interesting headphones that include heart rate data.  Yup, heart rate via your earbuds.  This means that no heart rate strap is necessary – you simply put in the earbuds to get heart rate (and listen to music too).  Of course, you can still a HR strap if you'd like.  In the case of the earbuds, the heart rate data is sent via Bluetooth wirelessly.  Note that these babies will cost you though, ranging from $100 to $150.
It'll be interesting to see how the earbuds perform in real conditions and how much noise they block out.  In general, I'm not a fan of wearing earbuds outdoor exercising as it tends to cause safety issues and/or issues with folks just not being aware while running/riding on trails.  But again, you can always just use a normal ANT+ heart rate strap (or eventually a BTLE heart rate strap).  Battery life with the MOTOACTV is 5 hours of sport use outside (GPS), or 10 hours inside (no GPS) – or 2 weeks of standby.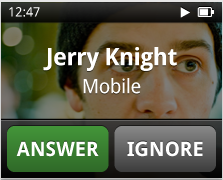 Finally, due to the Bluetooth connection to cell phones, it can actually act as an intermediary and allow you to accept or reject calls coming into the phone.  This is similar in concept to what Timex demoed at the ANT+ Symposium around the concept of display caller information on their running watches.  Ultimately I love the concept of being able to be notified if a person is calling – even if I ultimately always choose to reject said person.
Of course, let's try and avoid answering calls while cycling out on the open road…with Bluetooth earphones in place.  Ok?
New Fitness Site:
We chatted about their new site during my conversations with them – which was developed fully in house (as opposed to outsourcing it to either MapMyFitness or TrainingPeaks).  The goal was to slide in roughly in between the more basic Nike+ site and the more complex TrainingPeaks platform.  They wanted to include many of the social features of Nike+ (i.e. setting goals, community based events, etc…), but also combine some of the more advanced data analysis features of TrainingPeaks.  It won't be a full on deep performance analysis site with deep stuff like quadrant analysis, but just some of the 'best of' pieces.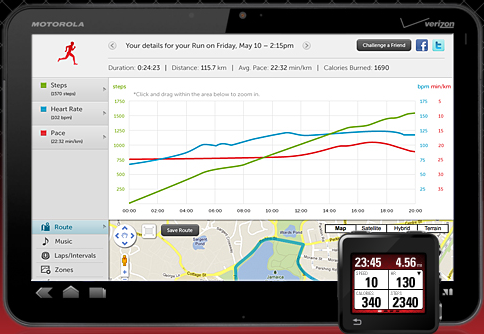 One area I asked about was data portability.  One of my major pet peeves that I highlighted in my recent keynote was companies (Nike) stranding your data (workout/health) on their sites.  They said not to fear, there's a CSV export option from within the site – so you can export out your data whenever you'd like, and in turn upload it to wherever you'd like.  Good deal.
Review Soon:
I wasn't initially planning on writing anything up until I had the real unit in my hand.  But I received so many e-mails/tweets/pigeon notes yesterday that I figured I'd give me initial thoughts on it.  While you can pre-order the unit already at $249/$299 (8GB/16GB) for arrival on Nov 6th, look for some more detailed thoughts from me prior to that release date.  I'm being told that they hope to get a unit out to me in the next week or two.  Based on that I'll write up a full in depth review.  But thus far, I'm excited to see the product in person.  In the meantime, Engadget did have some folks at the launch on Tuesday in NYC, so you can swing by their page and see some more hands on photos of it.
Until then – feel free to ask any questions you've got and I'll try and get the answers to them.
Thanks for reading!