On a daily basis I see and hear questions on it:
"When is Google Maps coming back to Garmin Connect!"
And Garmin was hearing it as well.
Trust me, oh did they ever.  By 'hearing it', I mean that every conversation about anything with the word Garmin in it, seemed to include a preface first about the Garmin Connect maps.  The good news is, they listened to you!
So starting today you can now toggle back and forth between Google Maps and Bing Maps, based on whichever map service displays the best maps for you and your area.  For some folks, Bing maps will offer a better experience, and yet for others, Google Maps does.
Check it out: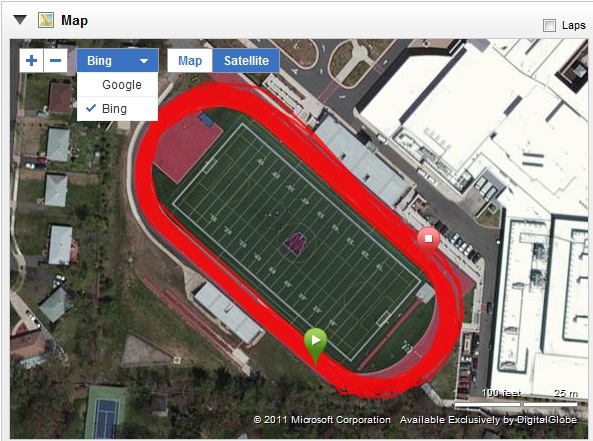 You'll see now displayed above the map the ability to switch back and forth between Google and Bing.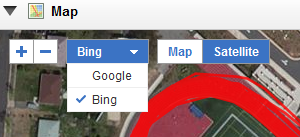 And in fact, with toggling back and forth you can easily see the differences between the two providers:
See, mapping services like Bing Maps and Google Maps use mapping providers to get maps and satellite data.  These are companies like Digital Globe and Navteq.  In addition, they also use local partners such as governmental agencies (USGS) and even private sources.  Google and Microsoft ultimately pay for the vast majority of this data, based on how old the data is, and the resolution of the data.  The newer, higher resolution (defined as how much you can zoom into the image) is more expensive.  So these companies balance their market goals against buying imagery and updating it.  Popular areas like NYC will see more updates than a small village in Kenya.
That's why when I travel and post snippets of rides and run routes in unique places, I often mix and match the two companies maps.  For some countries or locales – Google has the best data, and then in other places, Bing.  And in many places in the US, they're about the same.  Of course, that's not as true outside the US.
In my mind – giving users the choice to quickly toggle back and forth is the best of all worlds.
The new toggle switch is available today in the Dashboard activity now, as well as the activity detail page.  This is the dashboard view: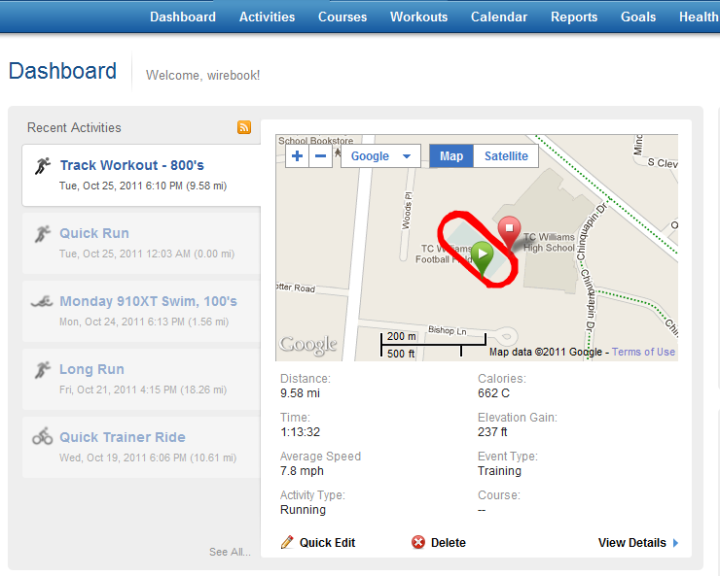 And this is the activity detail page: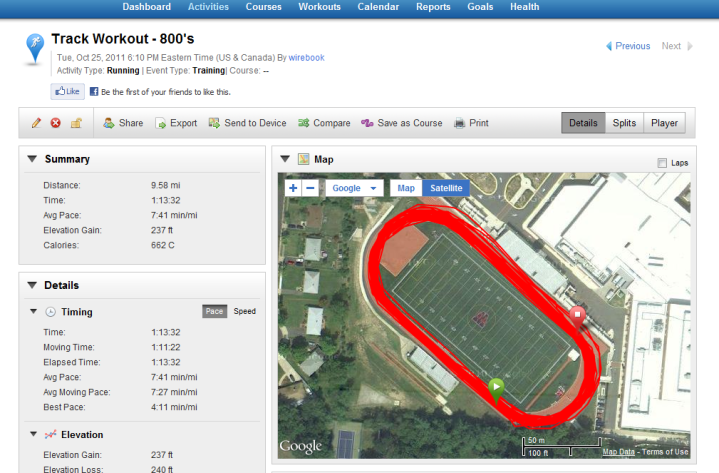 Going forward, they'll be adding the toggle into the new Course Creator as well (see here for details on that) – which will enable you to leverage the recognition that Google has around bike/running paths when making new courses.
Additionally, you'll also see the adding of the toggle into the Explore tab – which is where you can go out and find new routes.
The Garmin Connect team felt that getting this out first for the activity view and dashboard view was the highest priority, before doing the other two areas.
As always, if you have any questions – feel free to drop them below.
Thanks for reading!