Well, mostly. In a textual sorta way. And that's what counts anyway, none of you really want to look at my picture…plus, we can save that instead for Men's Health magazine.
So, what's the deal you ask?  Well, let's start with what arrived last week in my mailbox (and yours too!)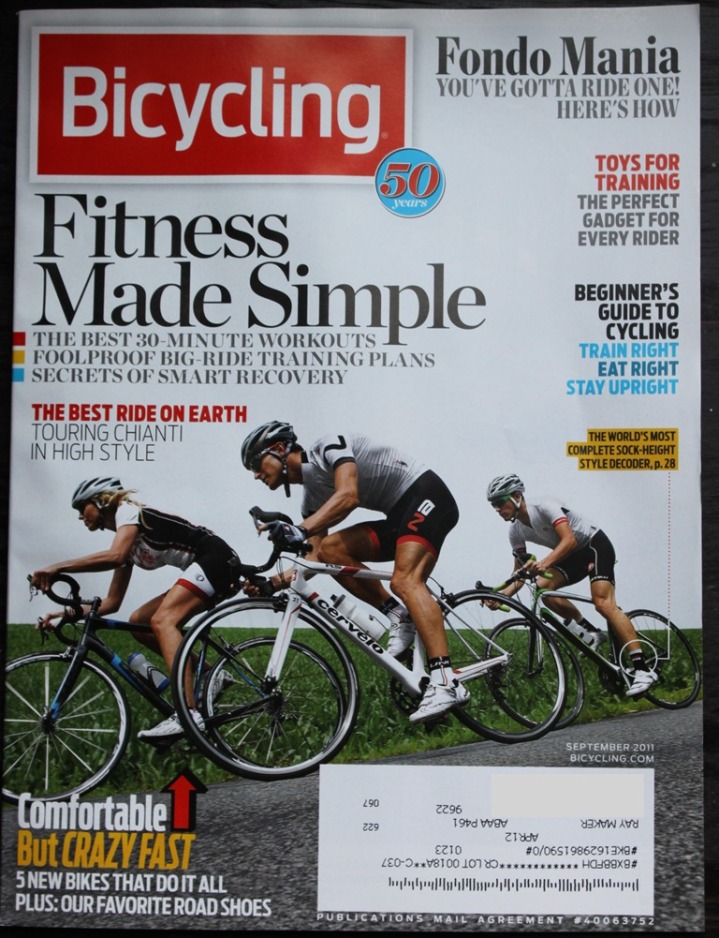 And if you look at the upper portion of the cover you'll see a teaser for my article:

Now, I won't be posting the whole thing here, otherwise that would sorta defeat the purpose of you going out and buying the magazine (plus, it would give away all the fun!).  But I will show the very upper edge of the full page article just to show my name.

One thing I found interesting is just how much different it was to write in a much shorter form compared to what I'm used to here.  My typical product review is approximately 18,000 words – or about 60-70 pages printed (including photos).  In the case of this article, I was limited to closer to 500 words, for half a dozen products.  Eek!
For fun, here's what my initial draft looked like for one of the sections (the article covers multiple device types/goals):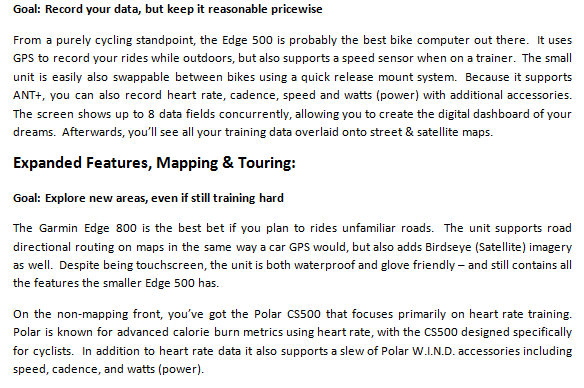 Then about three versions later with an editor it was down to this:

And here's the final magazine cut for that section: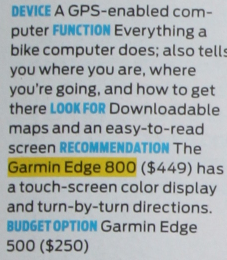 Huge thanks to the Bicycling Magazine staff and editors for giving me the opportunity to put together an article.  It turns out some of them are avid readers (and apparently have been for quite some time!).
So swing on out to your local Barnes and Noble (or if you're a subscriber, just your mailbox) and pick it up!  I believe it's also available via the iPad too.  Enjoy!