I finally got to enjoy a weekend of Washington DC focused training…and it was great!  Beyond that there was of course much cooking around the house – though none of which I was doing, but rather, The Girl was busy making all sorts of creations.
Due to the fact that I'm still on some unknown African time zone (I have three to choose from), I was up rather early on Saturday.  So I decided to head out and join Pacers for their weekly Saturday long run.  I wasn't going terribly long per se – only about 10 miles – but still better to run in the cold windy morning with friends…than by myself.
Of course, I ended up going to the wrong park along the Potomac River initially, so I had to make haste to get to the right park before the group left.  Luckily, I managed to arrive just before everyone headed out.
The run itself was fairly uneventful.  Just a typical long run – nice and easy in Zone 2 at a conversational pace along the river on the Mt. Vernon Trail.  There was a surprising number of running groups out Saturday on that section of the trail.  I suspect most are training for some of the upcoming spring marathons around here like National in DC and Shamrock down in Virginia Beach.  I don't have quite enough time to get fully ready for either of those dates and still do well at the half-distance.  I'll be saving my longer distance running for later in the season.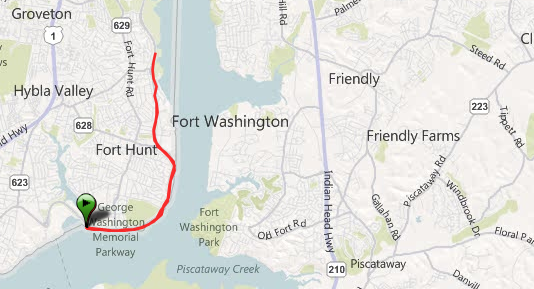 The rest of Saturday was spent doing random errands and cleaning up stuff around the house.  Though I think that I actually may have made more piles to cleanup in the process than legitimately cleaned up.  Oh well…
Later on that evening The Girl and I went out for sushi.  I'm happy to report that the two of us single-handedly demolished this platter: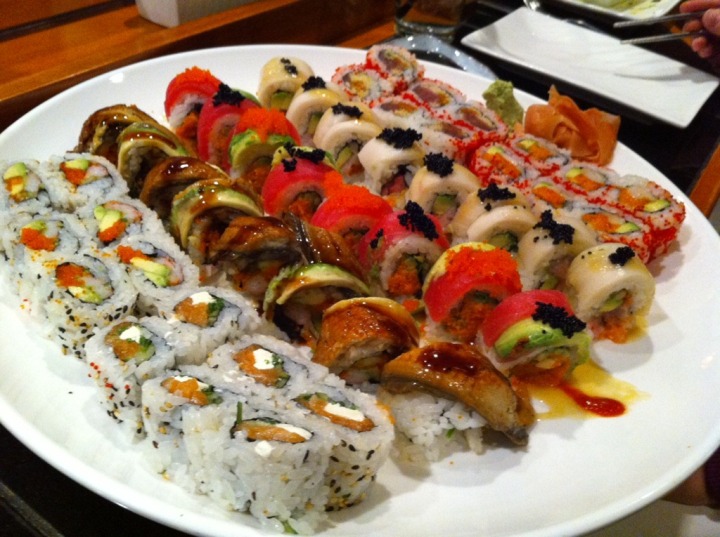 And then we were hurting for a while…
Sunday brought sleeping in followed by a short drive down to Price William Forest National Park to get in a couple hour bike ride.   It's nice that this time of year nobody has any real good reason to be outside, and thus the traffic on I-95 southbound is non-existent on a Sunday afternoon.  Compare that to spring/summer/fall and that same 20 minute drive would have taken an hour.  So much better these days!
The park itself though was fairly busy with cyclists – something I don't usually see even during the summer on most days.  I suspect the rare 51*F day led to more folks venturing off of the trainer and into the great outdoors…hence the 'crowds'.  I've never understood though why the park is mostly empty in the summer.
As for today, 'crowds' are all relative of course: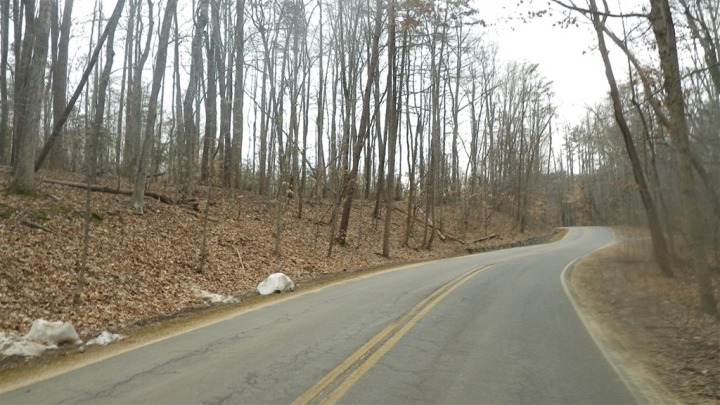 My ride was pretty good with respect to wattages and I rather enjoyed being in this climate.  In addition the rolling and twisting terrain of the park is always fun, especially served up with a side order of snowballs just off the road.
I once again was poking around at the GoProHD – trying to 'get it right' – and I'm finally pretty close.  It's just a matter of figuring out where it mounts best and produces the best overall picture.  Essentially lots of trial and error.  This time I mounted it below my aerobars in an attempt to reduce some of the bouncing I saw while down in Capetown with a two-piece mount over my handlebars: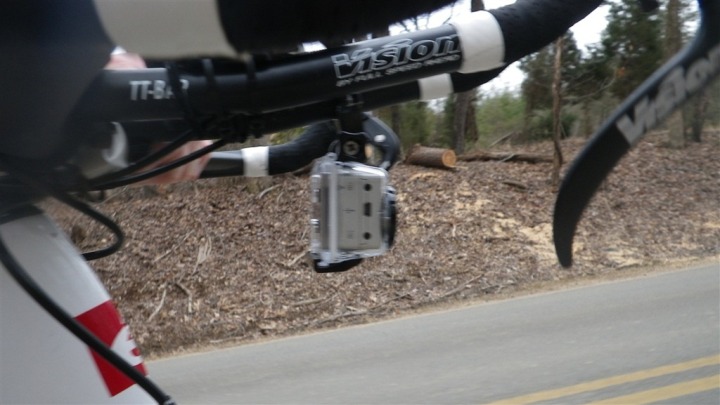 This gave far smoother video than in Africa.  I suspect that's simply because I had less 'arm' mounting components in between the camera and the bike.  Unfortunately, in my experimenting with the settings to ensure the camera automatically flips the video upside-down (and thus, right-side-up since the camera was mounted upside-down), I managed to change the quality, so it wasn't as nice and HD anymore.  Minor fail…but easily fixed.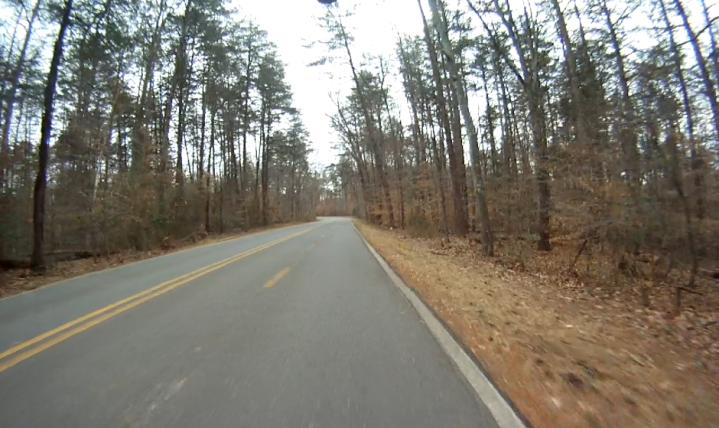 The good news here is that this is all hands-off.  I simply start it at the start of the ride, and it eventually runs out of battery or recording space at some point along the way.  No touch!
Outside of that, I'm putting the Joule and PowerTap wheels through their final paces.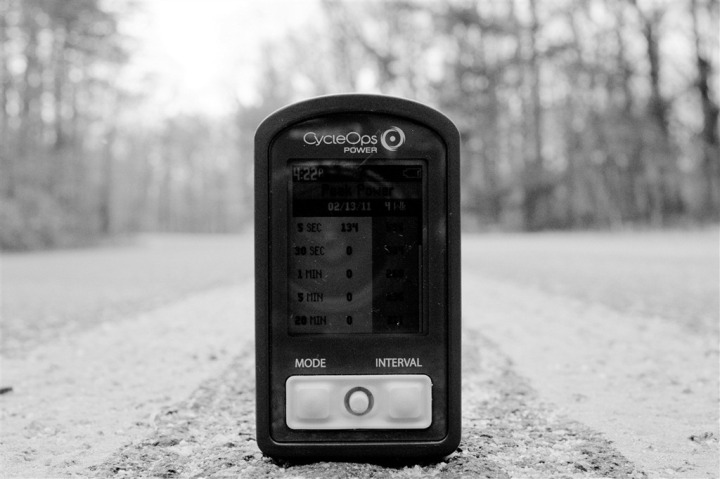 Looking forward to getting that In Depth Review out the door in the next week or two.  Overall I continue to enjoy the 'just works' factor with the whole setup.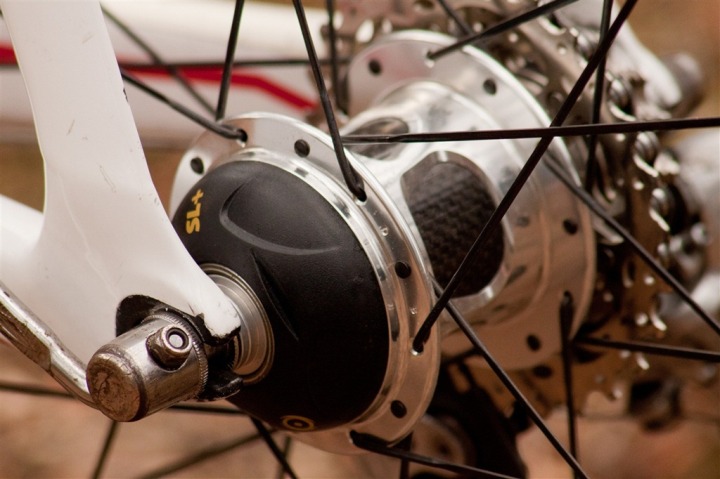 Plus, that gave me an excuse to take some pretty pictures of my bike: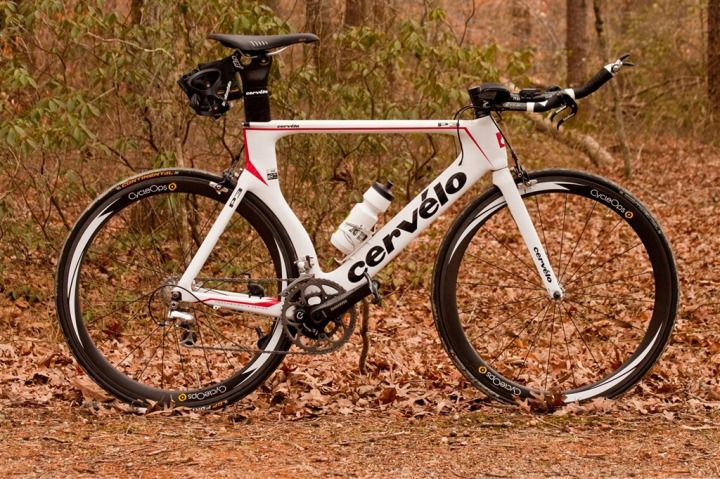 Well, that's not entirely true about taking pictures of my bike (above)…I was primarily taking pretty picture of The Girl's bike…cause, she got a new bike!  But I've gotta keep those pics under wraps for now!
With that, I spent the rest of the day answering e-mails and poking at flights for the honeymoon.  Though, I suppose that would require us to figure out exactly where we're going for the honeymoon.  I know…sometimes I do things backwards…
Have a good week all!