Just a quick heads up to all that I've been invited to be on a show on LA Talk Radio today (Thursday, the 23rd) at 11AM Pacific Time.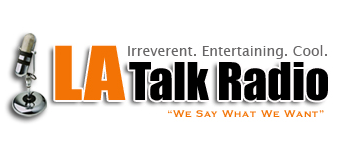 I'll be covering a variety of topics mostly centering around sports gadgets and a bit of an outlook of what things are in store for 2011 as well.  Think of it like having a time machine into what might be coming, except…well…without actually having a time machine.  One day Doc Brown…one day.
It should be a fun time, especially talking about sports technology – similar in many ways to the presentation I gave at the ANT+ Symposium, only, without having to drive into the middle of the mountains dodging moose.
You can listen to it at www.latalkradio.com and selecting Channel 2 at 11AM.  It'll also be podcasted onto iTunes as well – so you can download it and listen to it on repeat day in and day out.
Hope everyone is enjoying wrapping up the week heading into Christmas, and if you're travelling – safe travels!