To all those that celebrate Christmas, have a Merry Christmas tomorrow! And remember, it's not all about training.  One or two days a year you can enjoy it and just relax.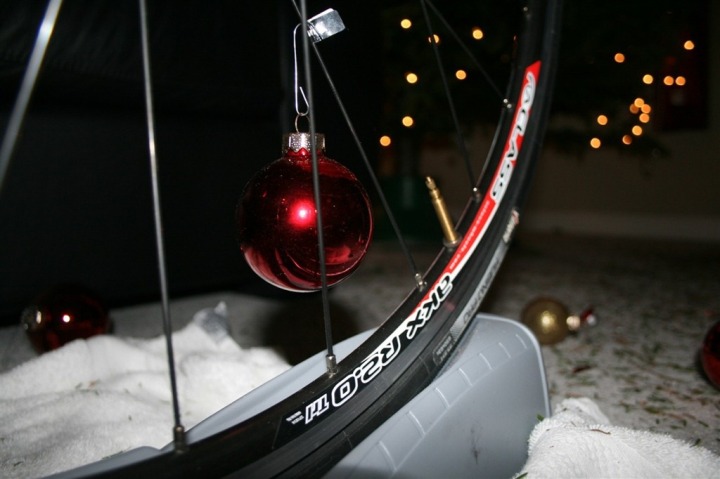 (Photo from when the Christmas Tree fell over into the bikes on the trainers…)
I'm up here in St. John's, Newfoundland (Canada) enjoying the holidays with The Girl's family.  Being so far north – basically just down the street from the North Pole – I'm optimistic that I'll run into Santa at the grocery store or the Chinese buffet today.  These are pretty much his stomping grounds. Though, I'm always careful to ensure I don't hit one of his wandering reindeer when I'm driving around up here, as you may remember my last moose-like-animal excursion – those buggers are sneaky!
So while I'm out looking for Santa and Prancer, y'all have a great Christmas!  And for those that don't celebrate – have a safe and enjoyable weekend!