I was going to blog about the process of picking a coach, but I got lazy and busy and everything else that happens.  So maybe I'll write it up over the weekend
I was going to blog about signing up for the Boston Marathon – but I haven't done that yet, so therefore I can't blog about it yet.
I was going to blog about putting up my Christmas tree.  I picked it up on Tuesday and then me and Santa's little helper decorated it tonight prior to our run.
I was going to blog about my first weight room session.  During tonight's workout (8 mile run followed by my first core/strength workout), I decided that the 'joy' of my first core/weight room workout would be solid and hilarious fodder for a blog post.  It was entertaining on many levels, so that would make a fine post.
But…when I got home, I found much suckage.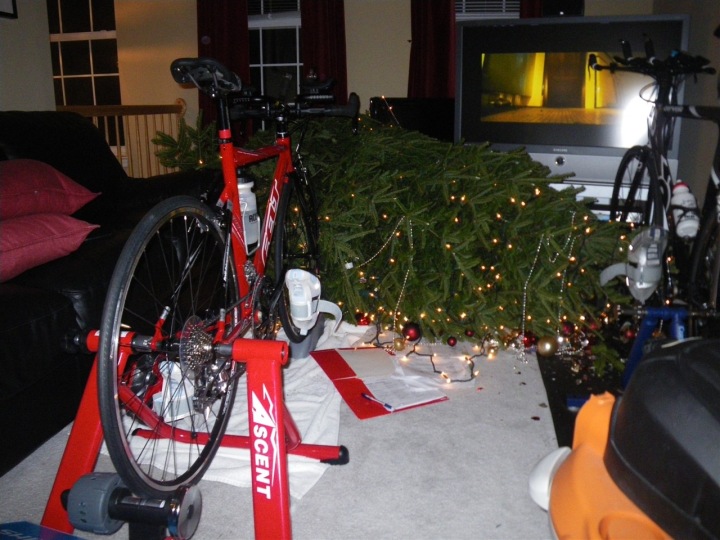 My Christmas tree somehow fell over.  I don't understand how, I don't have a cat or anything else.  Over it went.  Missing two TV's and landing on/through my bike (on the trainer).  The bike's fine.  The tree itself is fine, but many of the ornaments shattered into millions of little pieces all over the place.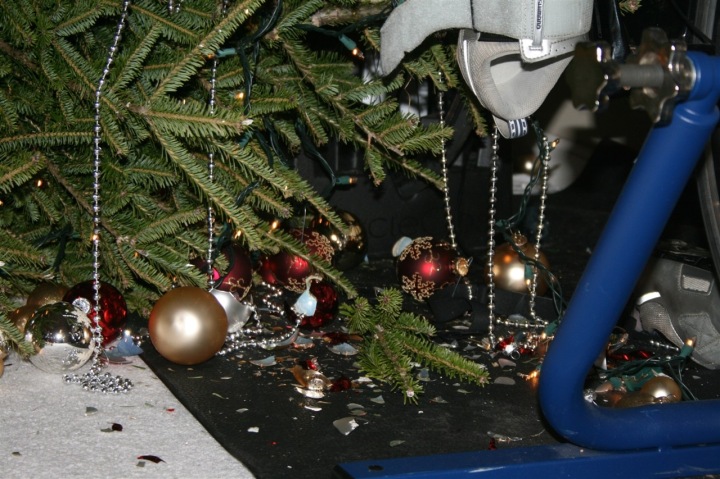 (The above picture is the top of the tree, below my left peddle/left shoe)
In one oddity, a bulb actually fell and clipped onto the spoke sticker of the helpers bike (also on a trainer next to mine).  Amazingly, it did not break.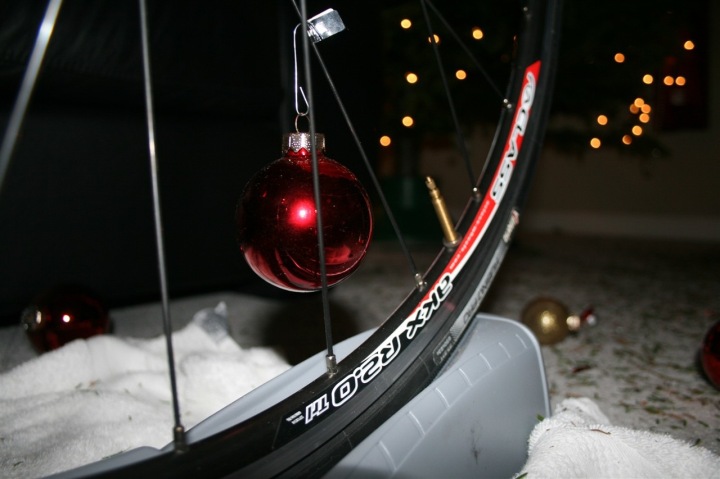 Sad panda. 🙁
But tomorrow, me and Santa's helper will again…decorate the tree.