But before we can get to the Christmas Tree, we have to get beyond a run in the cold and some weight lifting.
Yesterday's morning run was quite a bit of fun.  Well, I thought it was fun anyway – I think my running mates would disagree.  What's neat about this graph is you can clearly see the different chunks of my planned workout:
10 Mins warm-up (0:00 to 10:00)
5 Mins Z3 (10:00-15:00)
15 Mins Z4A (15:00-30:00)
15 Mins Z4B (30:00-45:00)
5 Mins cool down (45:00-50:00)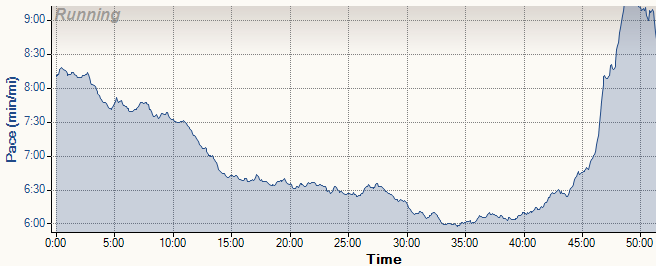 After that, it was time to have fun with my newfound core/weight room workout.  Ugh.  It may surprise some of you to know I haven't been in a weight room since middle school, nor have I done really any core work (I started last year…but that was a failboat).  My coach put together a slew of stuff that ends up being about 55-60 minutes worth of work (it's double-sided).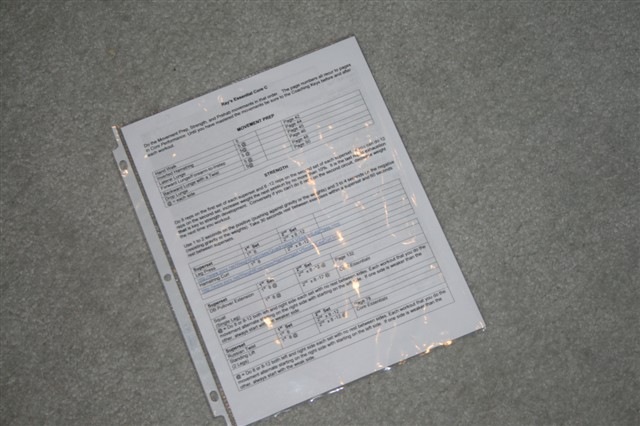 I can see this being quite good for me.  Of course, slow and steady is the key here.  Working my way up to ensure no injury.
Saturday night brought the resurgence of my Christmas tree after it's initial attempt to make love with my bike.  The best part about having a bike on a trainer nearby?  A perfect place to hold the (new) bulbs: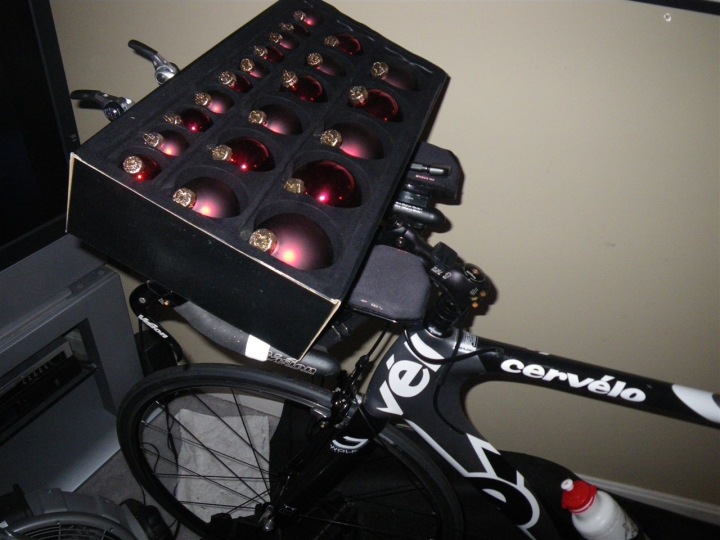 I don't have a lot of room in the living room, so it has to kinda squish in a corner.  But it works well.  After a bit of work, everything was good to go: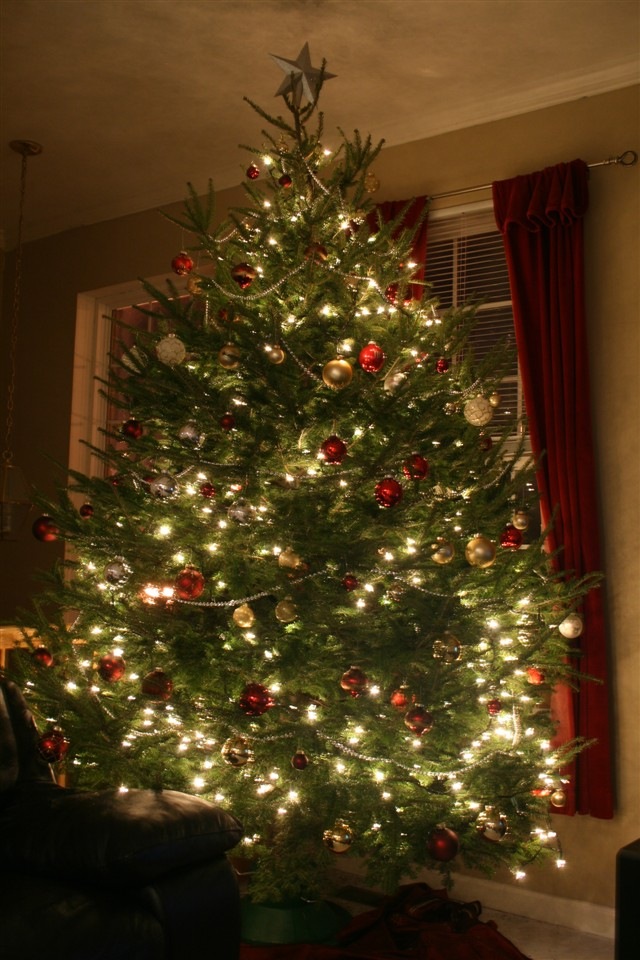 Plus, today I found a nifty little Run ornament at VA Runner.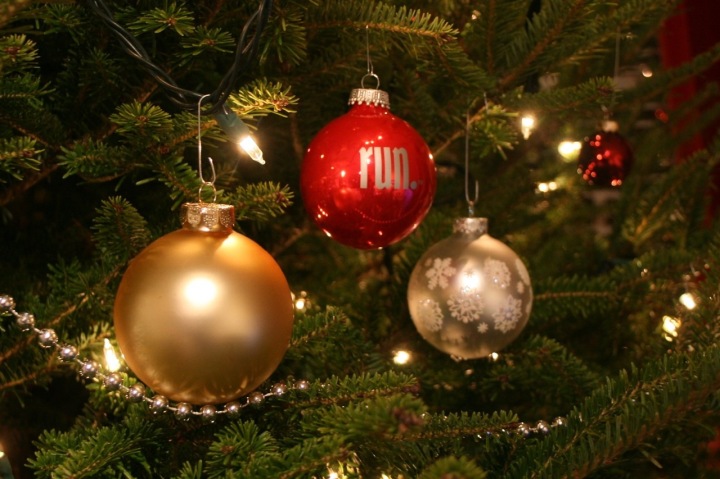 One funny part though (aside from it falling), is that the tree protrudes out into the view of my monitor I use every other day for the CompuTrainer (bike).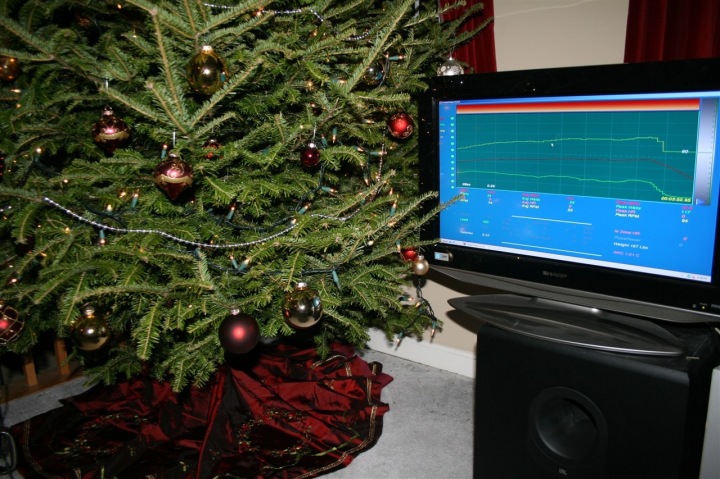 Sunday brought the final race in the Backyard Burn trail running series that I've been spectating.  It also brought a light dusting of snow!  Woohooo!  I wanted a light dumping (like say…4 feet), but I can deal with 4 millimeters.
Anyway, the race today was held at Prince Forest National Park, where I often road bike.  But today I broke out my mountain bike and worked my ass off bumbling up and down fire roads trying to get photos.  Sometimes I was successful, sometimes I'd go miles out of the way and get there just in time to see them running off into the distance and then have to backtrack.
Here's a few photos I took today during the race of some random people – starting with the winner: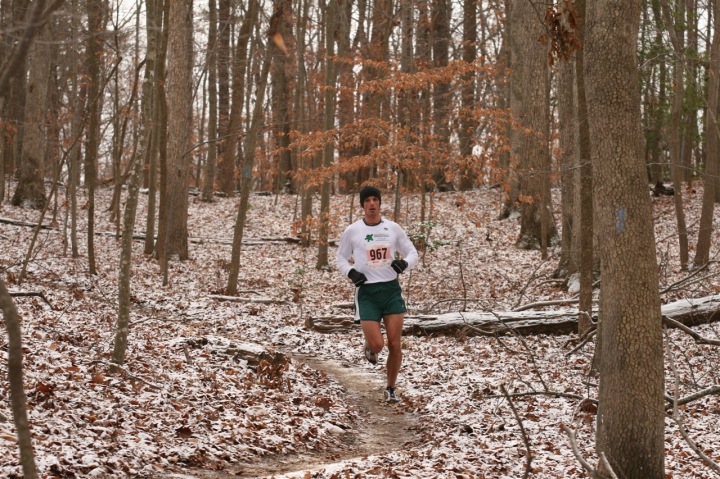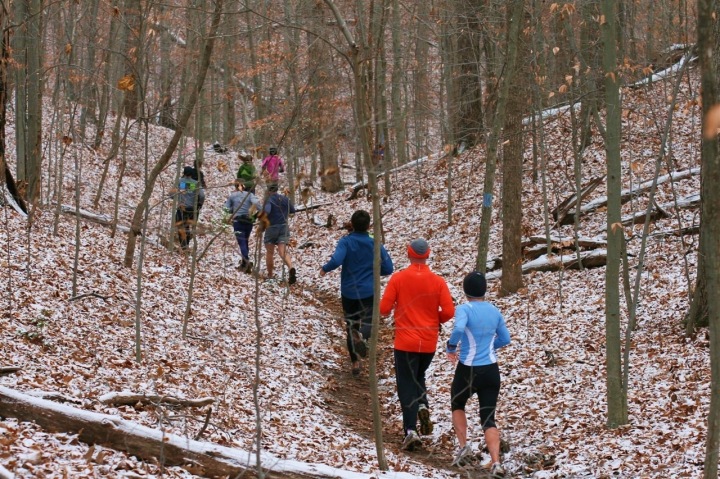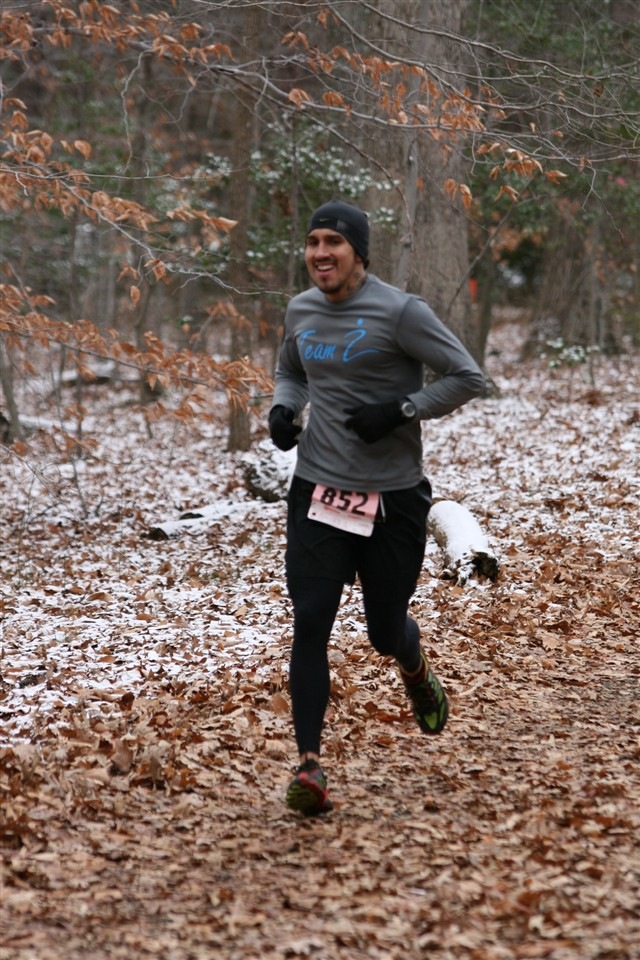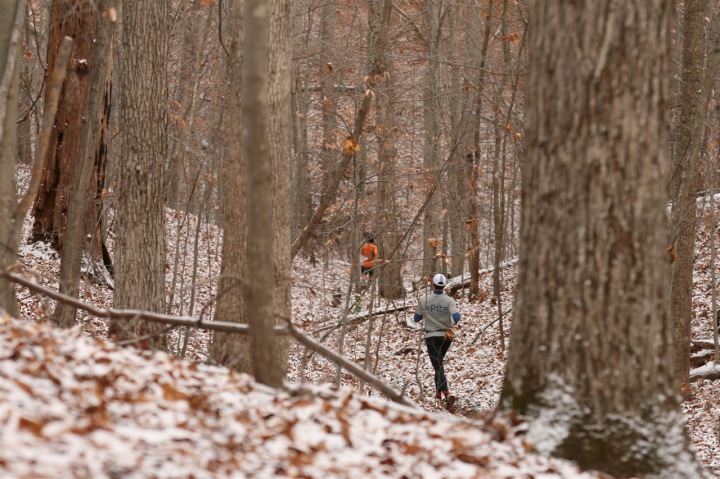 That's it!  Have a good week everyone!