As part of some upcoming work travel trips I've been filling out a crap-ton of visa applications for different countries.  I have a list of some 31 countries, of which I'll be visiting about a third of over the next few months. But, because I don't know exactly which ones at this point, I have to fill out the forms for all of them.
Some of the visa forms for countries like Kenya are fairly straight forward.  But just across the continent on the other coast of Africa is Ghana.  Ghana's form looks like it was first typed out in 1932 and hasn't changed since – which may explain this little tidbit:

Yes folks – Quadruplicate (even Capitalized).  Apparently copy machines haven't made it there yet.
Jordan (the country, not the basketball player), thus far seems to have the quickest form to fill out, but just a few hours north – Russia's form is all about the details.  For example – the following:

Ummm…right.  This should be fun.  Here – I've got a deal for you – how about I just take a picture of my little map in the closet with all the pushpins, and then just paste it in the little box: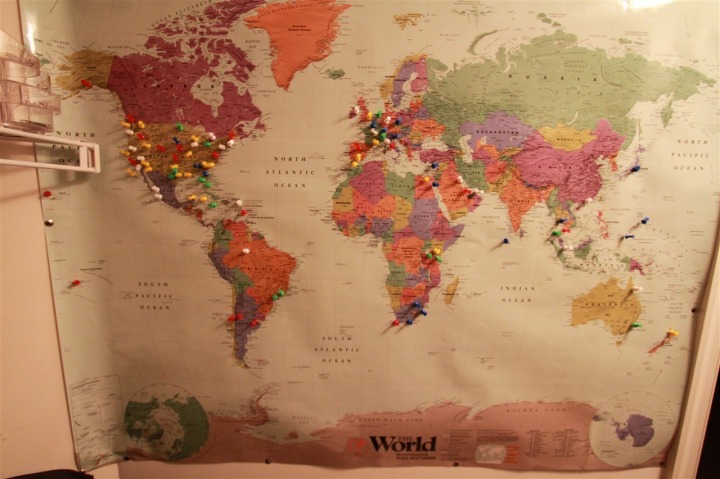 …and then you sort it all out…

No?  Hmm…Ok.
Though, a bit further down Russia's form we've got the following:

I can't tell whether or not they want to know this because they want to keep you out of the country, or because they want you in the country.  The 'Please Specify" part kinda reads "Umm…just curious – which ones, we may be interested…".
Onto other items…
Thursday the new Garmin Edge 500 cycling computer 60 day media trial unit from Garmin arrived (see, I'm moving up in the world, the last one was a 30 day unit, this time I've been given 60 days).  I'll give you some first impressions after the weekend, though my usual in depth review will be a few weeks out to ensure I can beat the crap out of it put it through its paces.  Here's a quick video they put together highlighting the top features in the mean time.  And to keep ya entertained, here's some shots I took while un-boxing it earlier:
One new feature I noticed immediately was the vertical speed data field as well as the temperature field.  VS/h is listed below:
For those curious on the power front, all the options at first glance seem to mirror that of the Edge 705 with firmware 2.9 (i.e. can turn data averaging on/off for cadence/power).  However, after poking at it a bit more it looks like 1-second averaging is turned on automatically if a power meter is set, otherwise it's smart recording mode.  This mirrors how the 310XT does it, which is that there is no switch to turn it on/off.  Also, according to the manual the battery life is 18 hours and will hold 180 hours of ride data before you run out (of course, most of us just download it off to our computers well before then anyways).
Anyways…
Given my destination for work next week includes a bit of snow – I'm looking forward to getting out with my Yak Trax and having some kickass runs.  And I'll be able to see how well the Edge 500 handles the cold.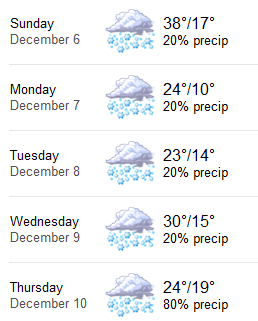 Catch ya all after the weekend…