I think I'm all set.  Here's the quick picture tour:
I went to the athletes banquet last night: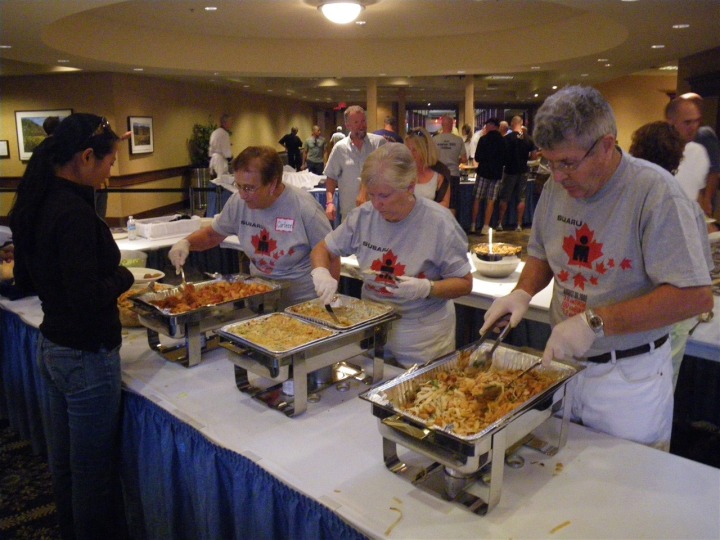 And then the subsequent officials briefing for the rules.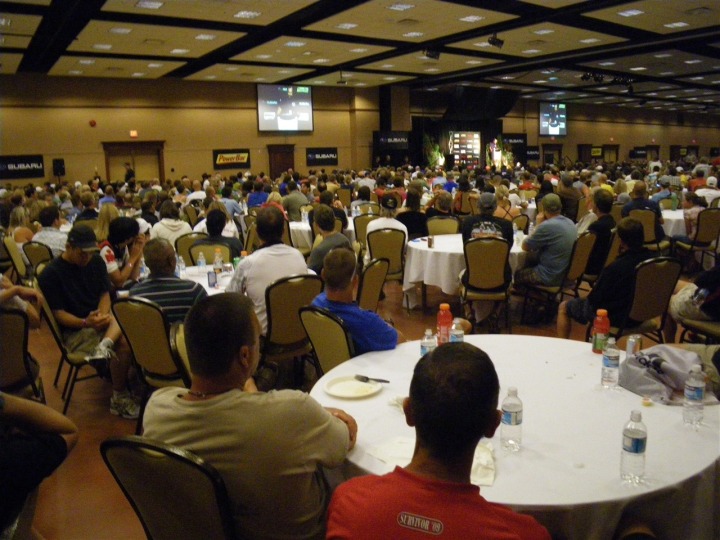 After which I walked across the street back to the hotel, but I did skip the Psychic Demo: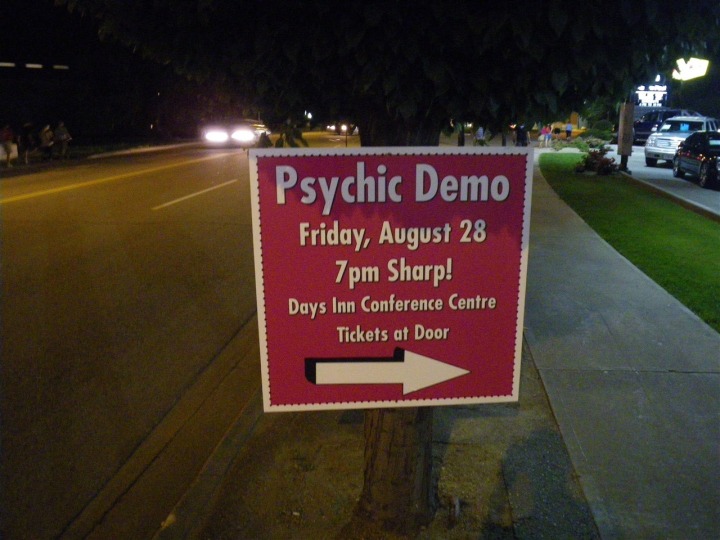 This morning I swam and then biked, and then following a nap I unfolded all my bags (Morning Dry Clothes Bag, Pre-Bike Bag, Pre-Run Bag,  Mid-Bike Bag, and Mid-Run Bag).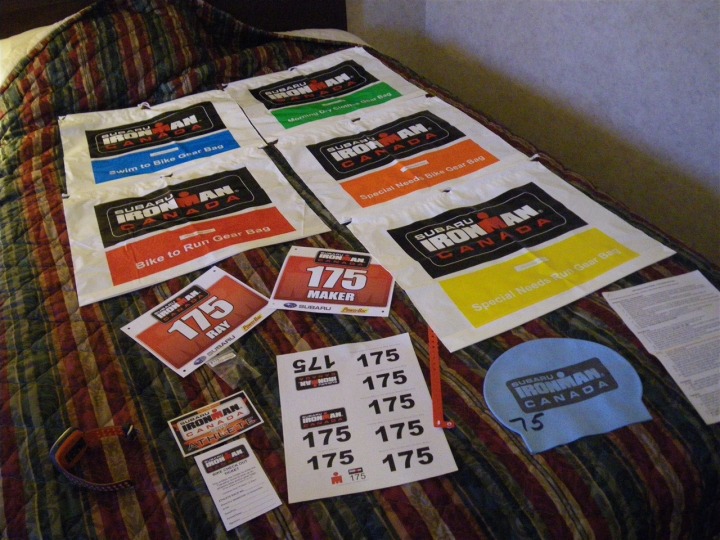 And then as usual I laid out everything I had for each section of the course, to ensure I had all the items covered.  Nutrition would come later…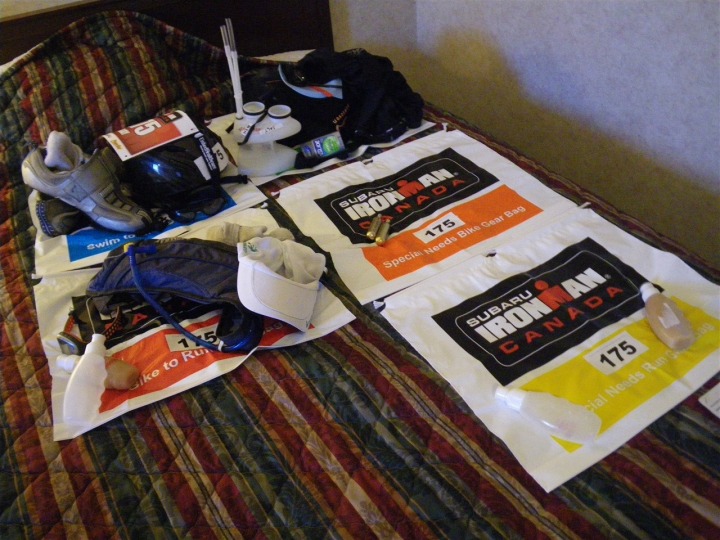 After that I headed down to the transition area to drop off my bike and bags:

First up was finding my rack, which happened to be in just about the exact same place as last year: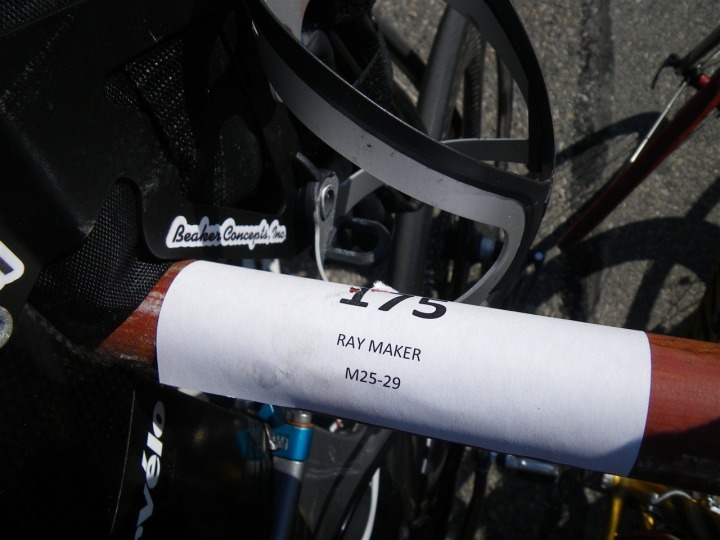 After saying goodbye (well, really just goodnight) to the bike, I went on to drop off the bags.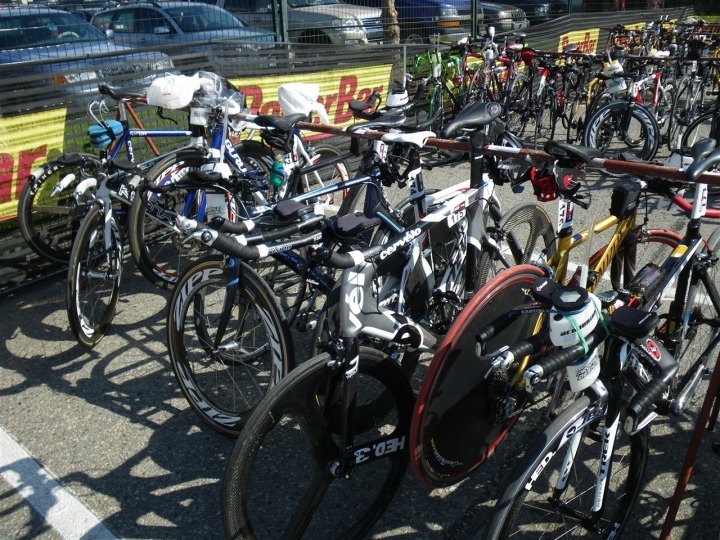 First I dropped off my "Swim to Bike" bag, which contains my cycling shoes and helmet.  For this race they aren't allowing non-pro's to put their shoes or helmet on their bike.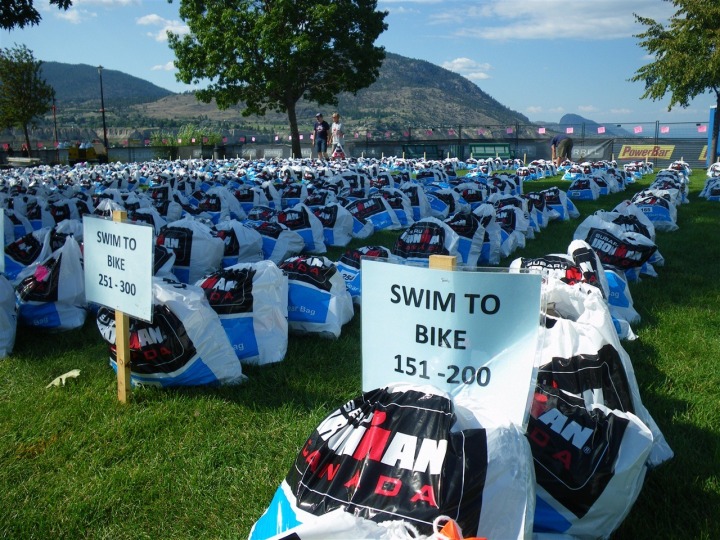 Then I wandered over to look at the Bike to Run bags.  I decided against dropping off this bag today, and instead will ditch it tomorrow morning.  Too much to deal with nutrition wise that I didn't want to have to juggle everything mentally in one day.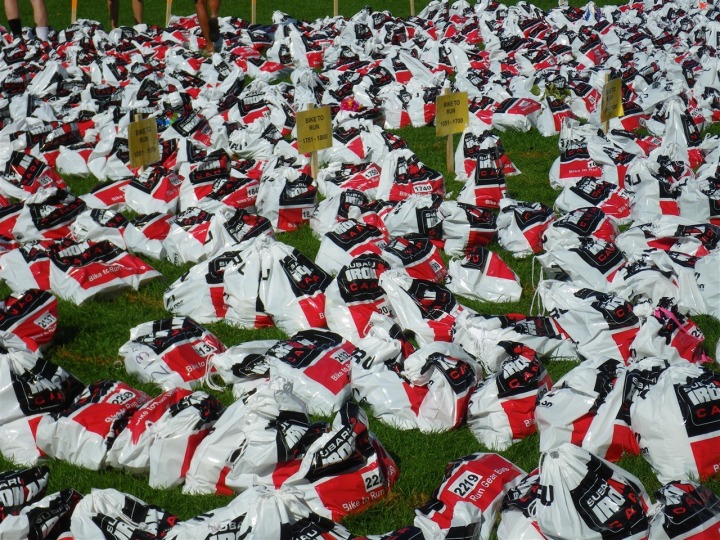 And finally, tonight after dinner I put together all my nutrition.  I'm using Infinit Nutrition (custom blends) on both the bike and the run.  And just in case on the run I also have backup with EFS gel (which I was using previously).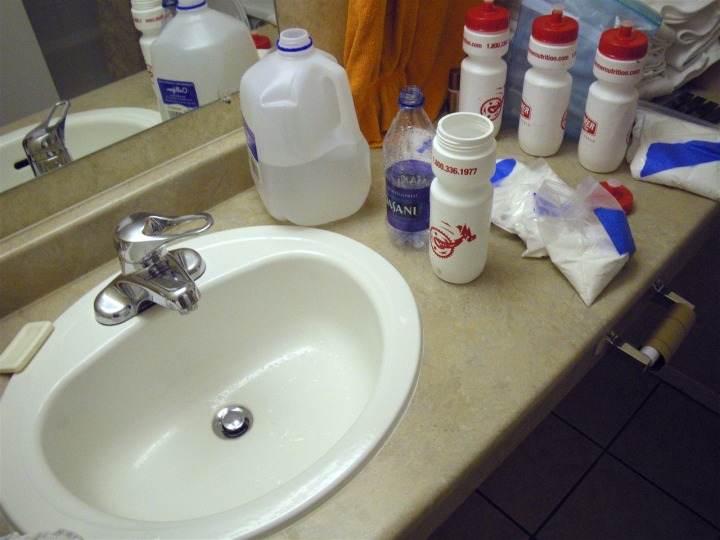 So with that, I'm ready to roll.  Coach Alan and I have put together a race plan that should result in a good day.  For me, it'll all come down to the run.  And more specifically – miles 6-13.  Mentally those are the toughest for me.  It's by the lake, quiet (no spectators allowed there), and you haven't hit the turnaround yet.  Ironically my fastest miles last year were actually 15-26.2  Assuming I can keep running, then I'll be in awesome shape time-wise.  While you can never control anyone else's race and thus slots to the big dance, I'm obviously looking for a sub-10 race (by a fair bit).  I'll avoid detailing out exact splits, as the only way to guarantee a slot is to be on the podium, so those are the times we're shooting for.  It'll just be a matter of executing a nice run.
Hope to see some of you out there!
I'm number 175, which you can track all day long on Ironman.com.  Swim starts at 7AM PST (three hours behind Eastern time).
See ya – and thanks for all the folks who have e-mailed, texted, or called!  And now…I'm off to bed.