Ok, I've only got a second – sorry – got all behind this weekend.
Suffice to say…the girl and I are ready to roll: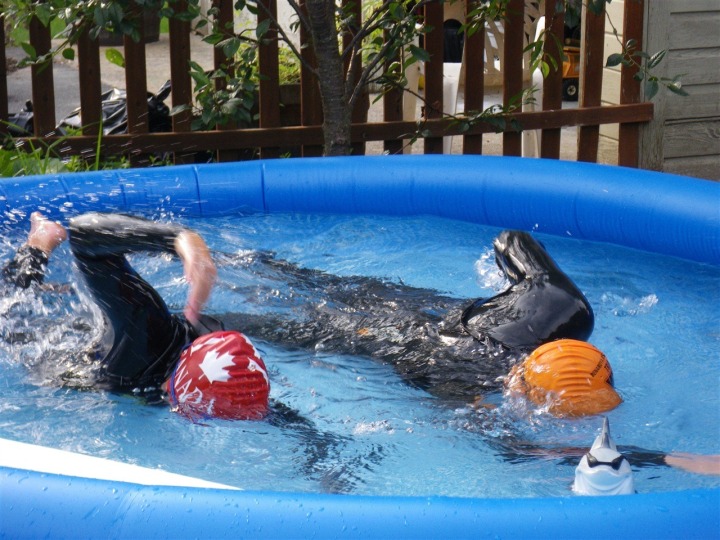 See the Great White Shark there?  Well, hopefully he doesn't appear tomorrow (again), at the same beach (as last time).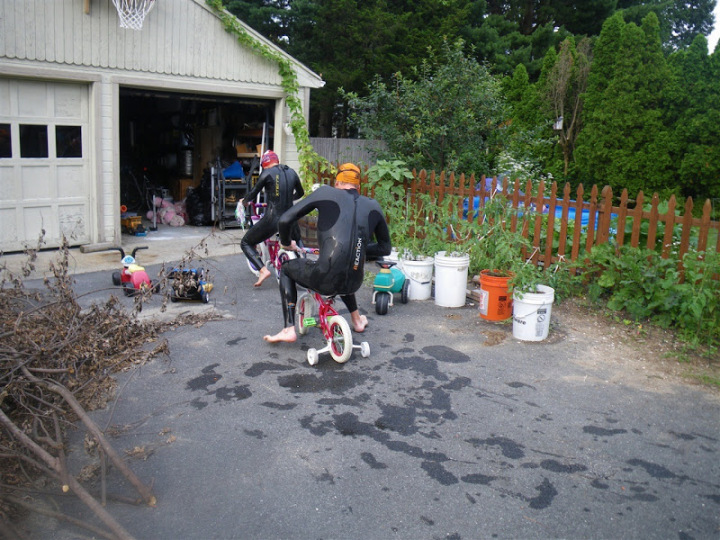 See ya out there!  I'm bib number 1504, the race starts at 7:00AM for me, and hopefully I'll be done before dark.  You can track at Ironman.com and select Rhode Island/Providence 70.3.  Bye!