Ok sports fans, I've got less than 12 hours to the race, so this one will be quick.  First off, the city is completely COVERED in Boston Marathon stuff.  The subways, roads, signs – EVERYTHING.  Here's inside one of the subway stations.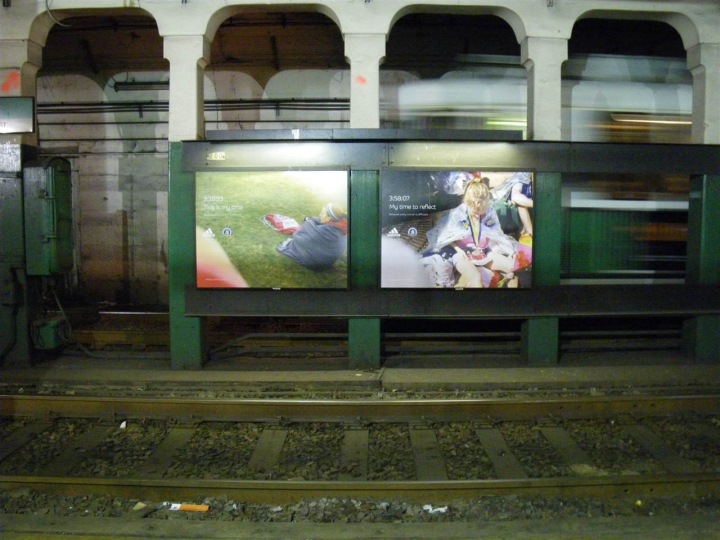 We ended up actually going to the expo twice – once on Saturday, and once again today (Sunday).  The second day was because the Girl and I decided we needed to have a contest as to who can get the most free stuff (by weight, kinda like Halloween candy as a kid).  The first day I did the packet pickup though, and had a good chat with some of the Garmin folks regarding the new Garmin watches (including one of the engineers…but more on that in the coming weeks…).  Back to the expo…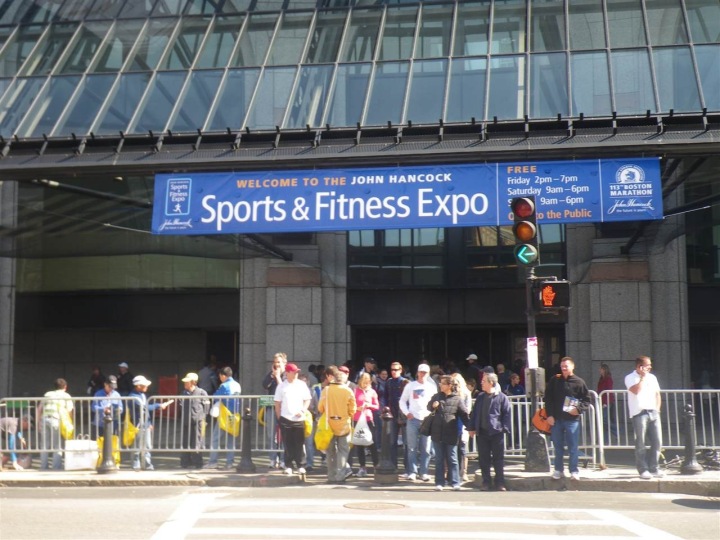 The expo is pretty huge for a sports event, with all the 'majors' there (Nike, New Balance, Gatorade, PowerBar, Garmin, Polar, Adidas, etc…), plus tons of smaller vendors and many, many, many marathons (companies pitching their marathons).  From places like Florence to Quebec to Antarctica.
First up, ya walk in and pickup your bib.  My bib was #1966, which I believe is done by qualifying time (from 1,000-28,600) – so I didn't have to walk very far.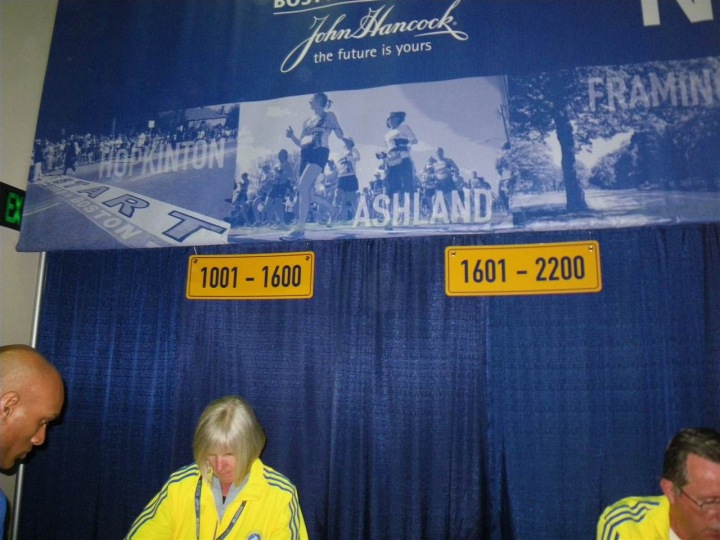 Inside the fancy sealed packet is your bib, chip, pins, bag tag and some instructions.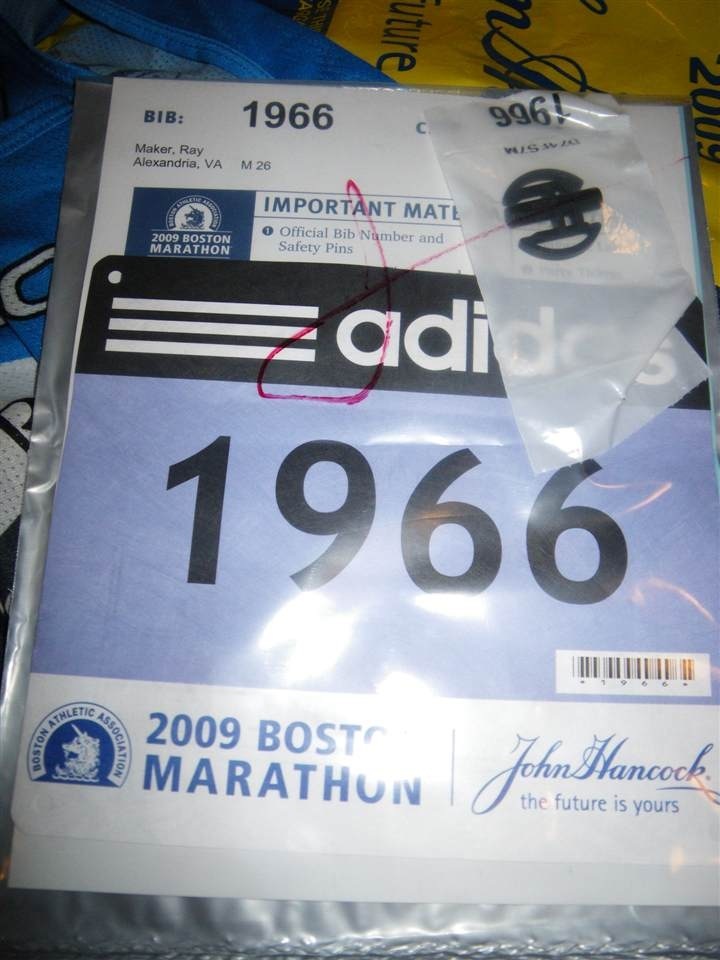 After that, you swing by to pickup a bright yellow bag, and a even brighter yellow 'official shirt' (pictured later on).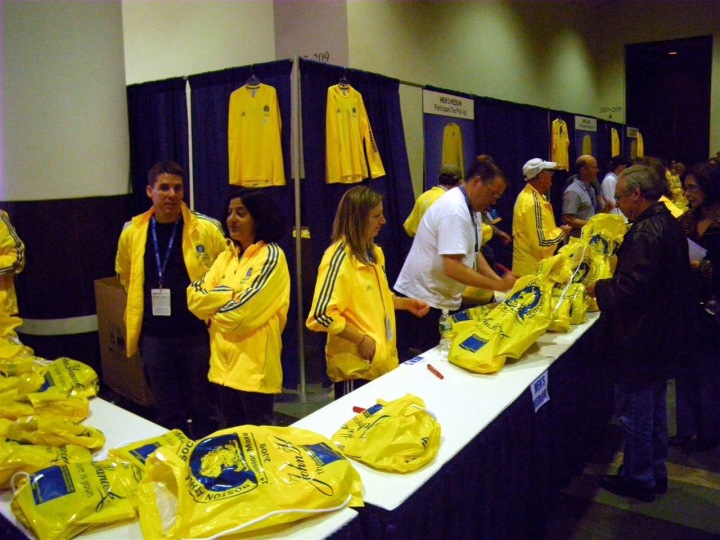 Then it was down a channel and into the massive official merchandise area.  Like the Ironman's, everything is highly overpriced…but ya have to buy it!  Well, you don't have to…I just had to. 🙂  Oh, and it was a zoo.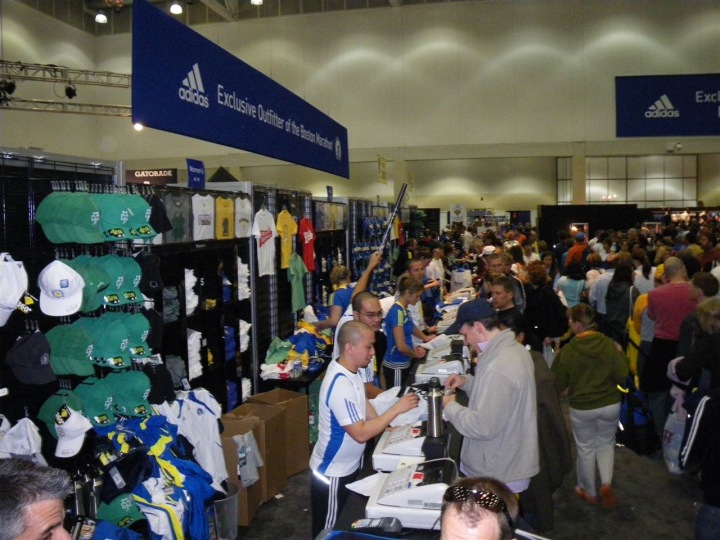 Luckily I realized later on that there was a secondary 'drive through' section in a separate part of the expo area to be able to quickly buy items.  So I used that instead.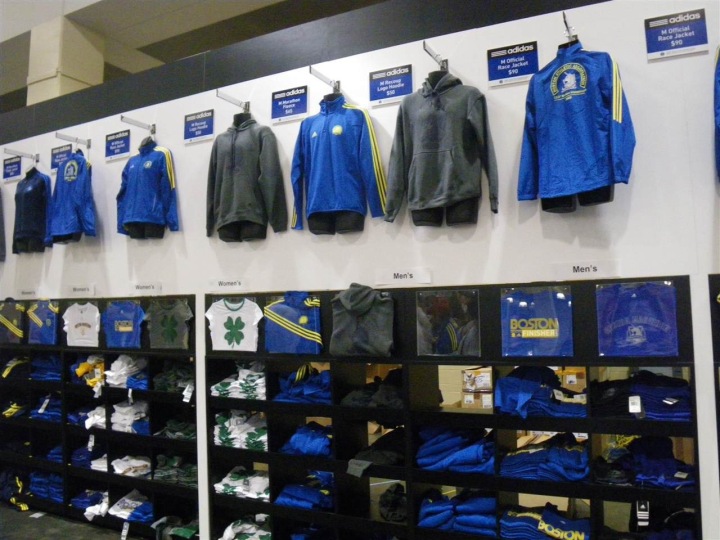 Next you pretty much just wandered.  Here's a few booths/places I happened to browse by.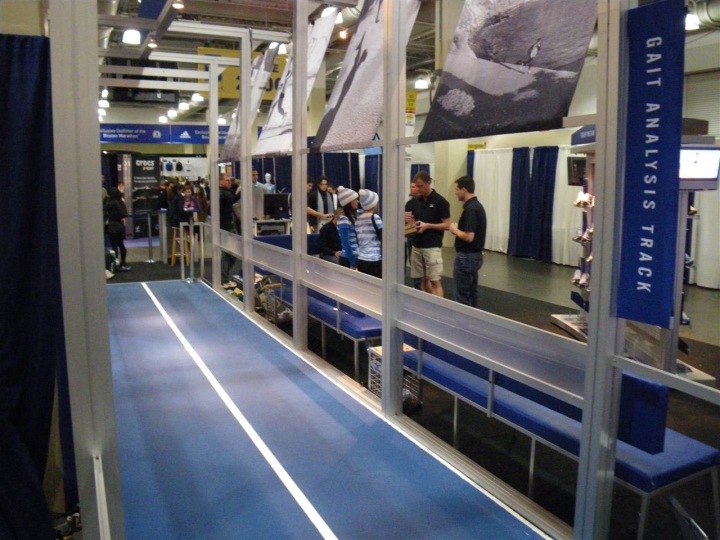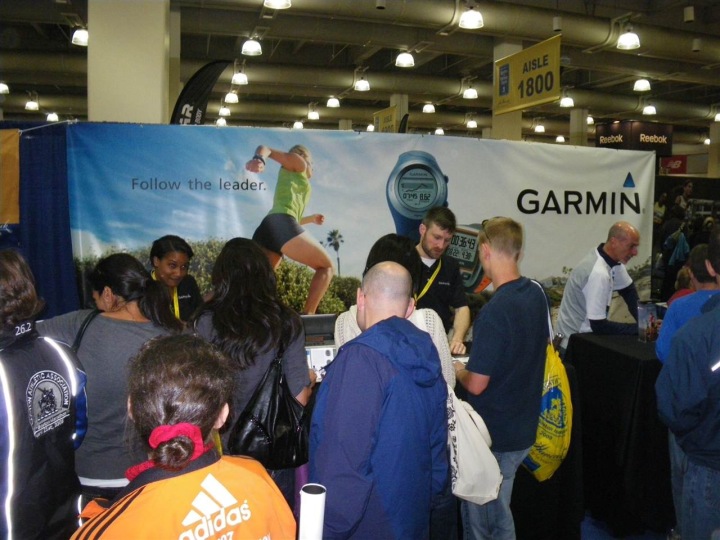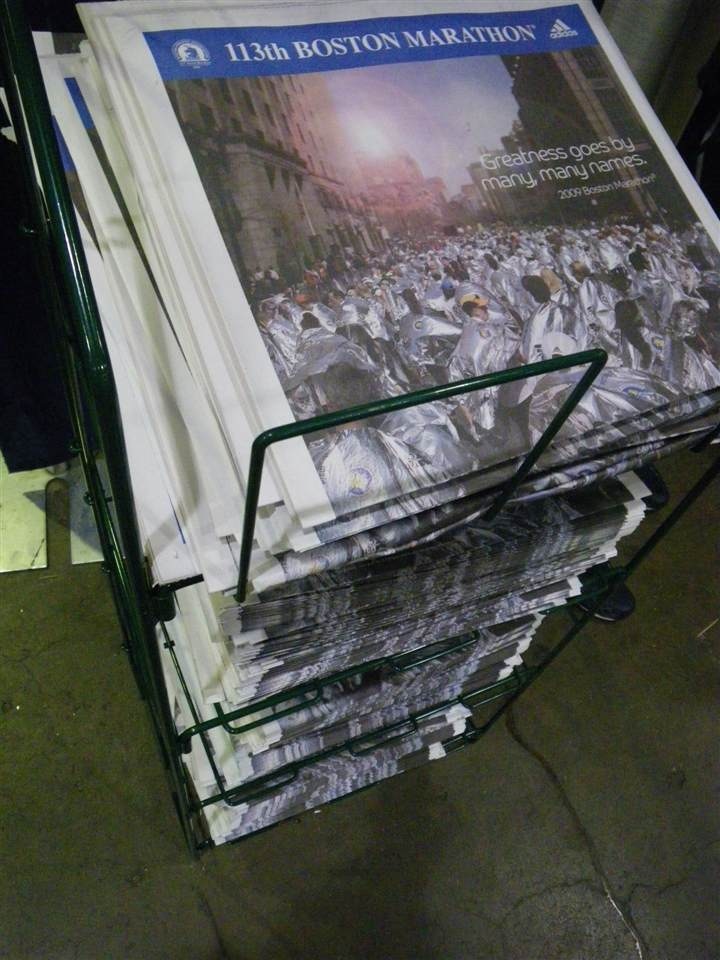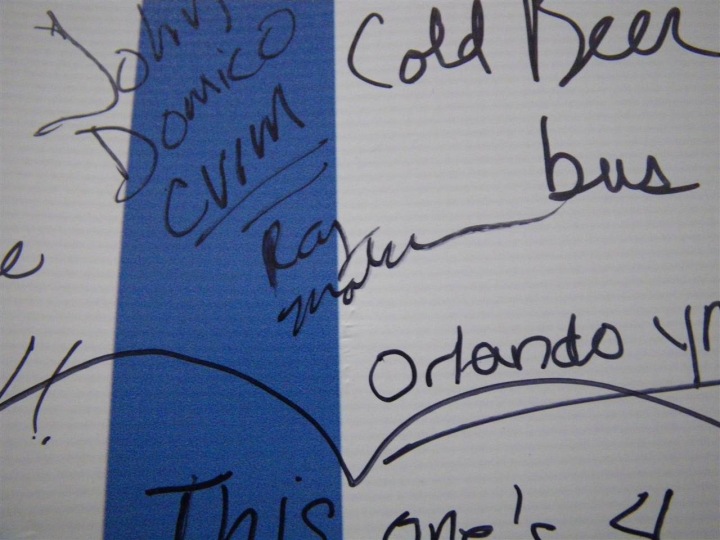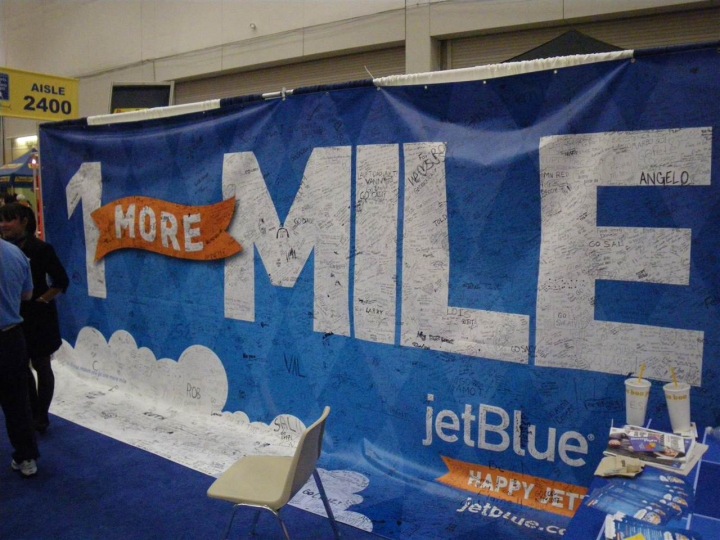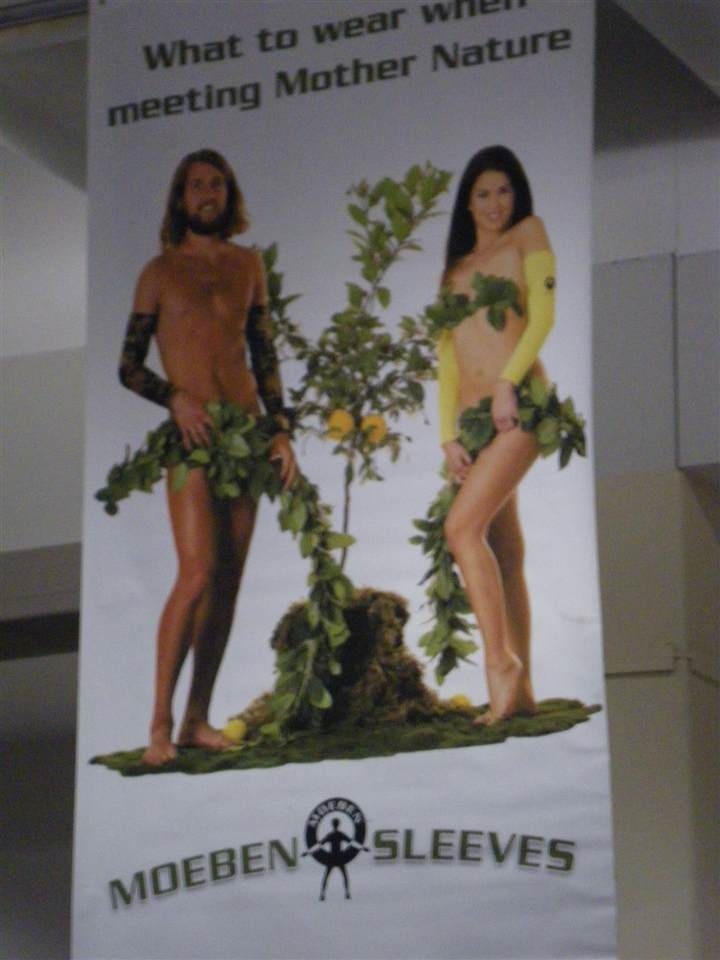 We came upon the Saucony booth, which had this 'tornado tube', where these little papers flew around and if you caught one then you got a prize. T-Shirts, bags, etc..  The girl won a t-shirt, and I won a bag.  But since she's opposed to wearing "Boston 2009" (since she's not running this year), and I don't need a bag (but she did) – we swapped.  Here's me in the tornado.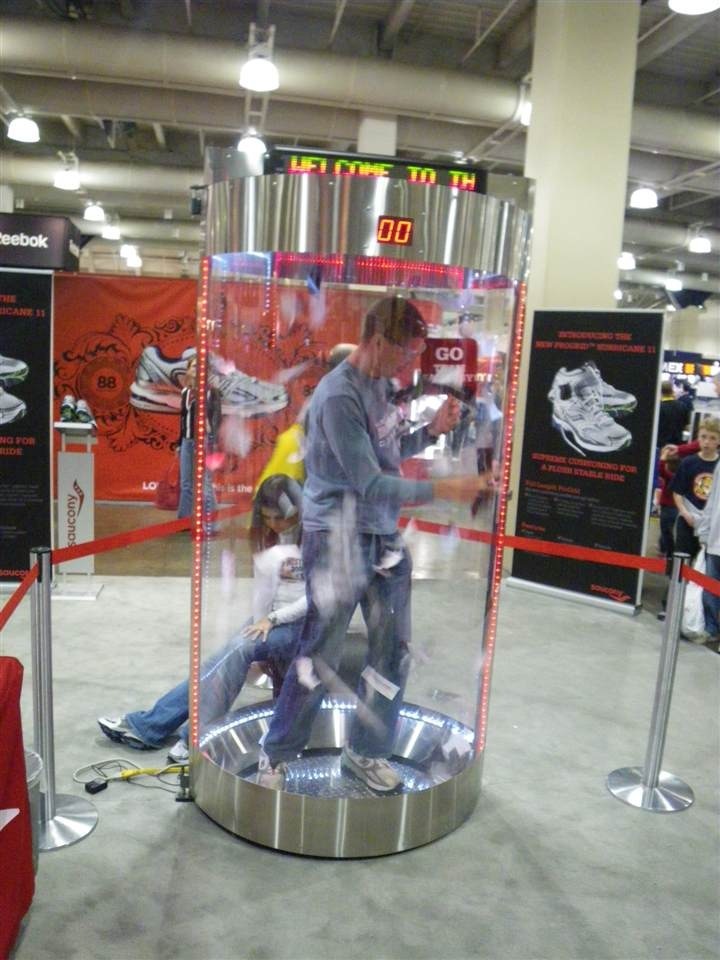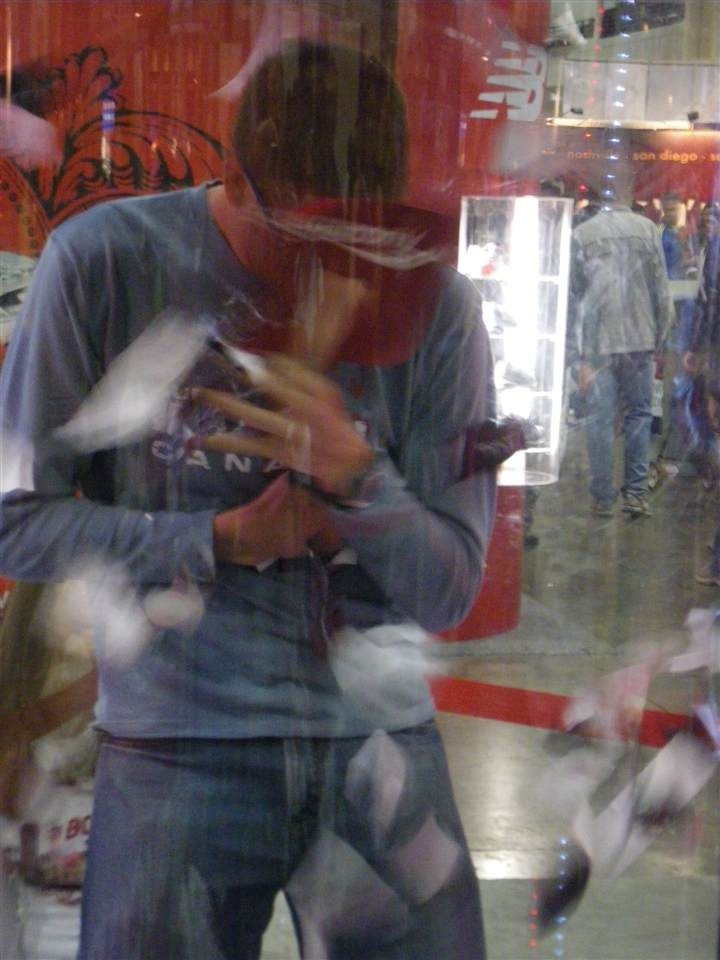 Prior to the expo we spent a few minutes wandering around the finish area.  It's pretty cool that the streets were already blocked up, and the TV cameras were getting all prepared for tomorrow.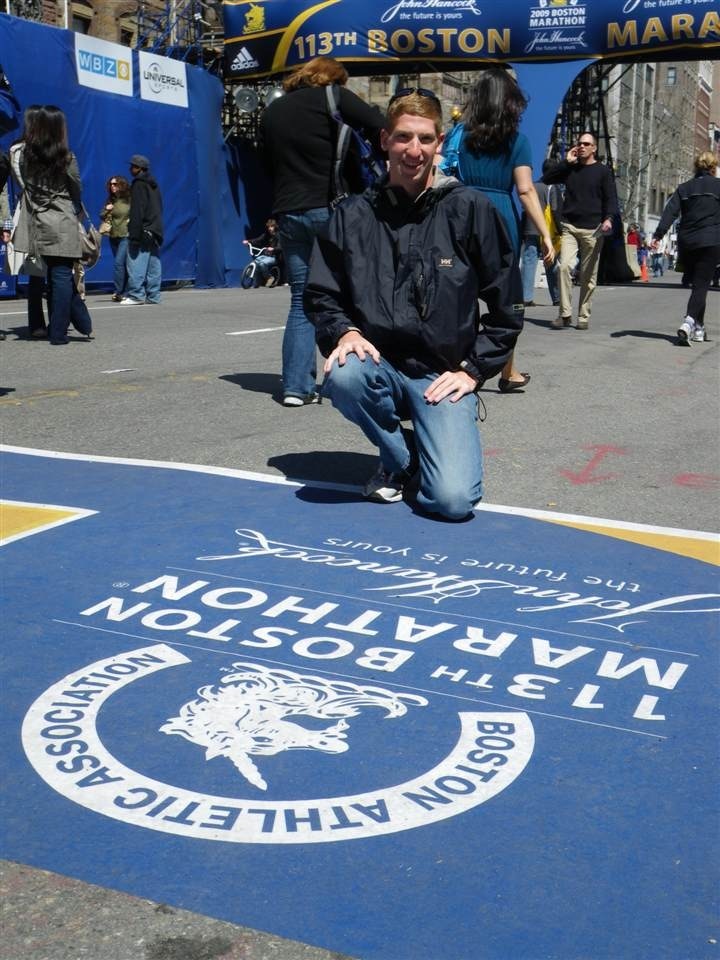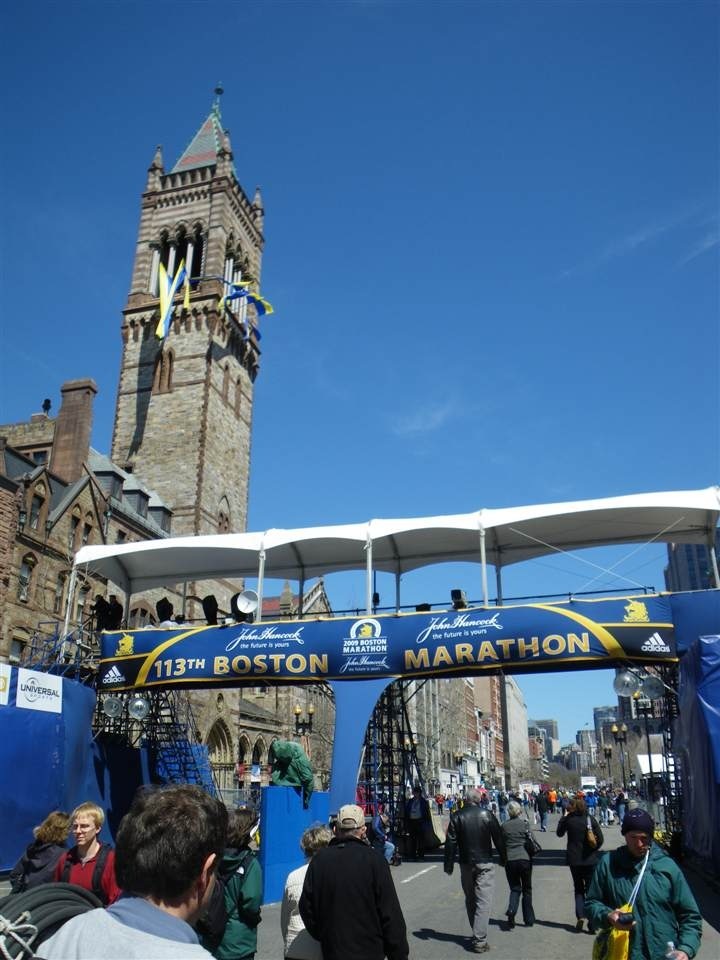 So with that, I think I've covered all the big ticket items.  I just finished sorting through everything in my bags and then laying out my stuff for tomorrow (the race doesn't start until 10:00AM, but I have to be there around 6:00AM…yikes!).  As I mentioned previously, I'm just running this one for fun.  No time goals or PR's for tomorrow.  Me and a running friend are just going to enjoy the day.
Their cat decided it wanted to be part of the picture…I didn't get it at the expo.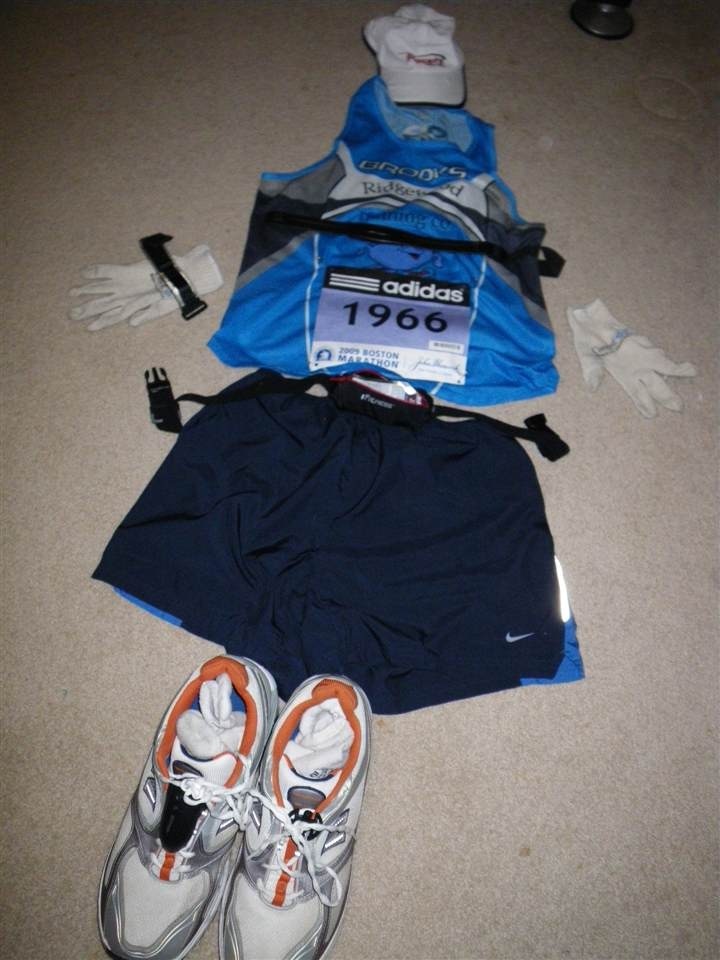 Lastly, I took a bunch more pictures, so if you want to see the rest of the random shots from this weekend, just click on the album below and you can see quite a few more.  See ya!
Oh wait, I almost forgot.  Remember that grill I linked to where I'm staying at my Aunt and Uncles?  Umm…yeah…dinner last night: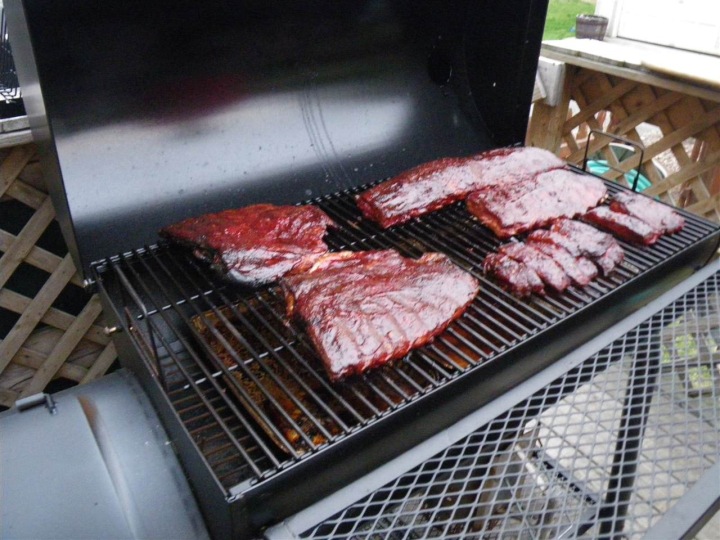 Ok…now I'm done.