While sitting on my butt doing nothing at night in Kenya last week, I got around to being one with the Kenyan runners and finally registered for the Boston Marathon.  Proof below!
But first I had to agree to ya know…actually run in the marathon.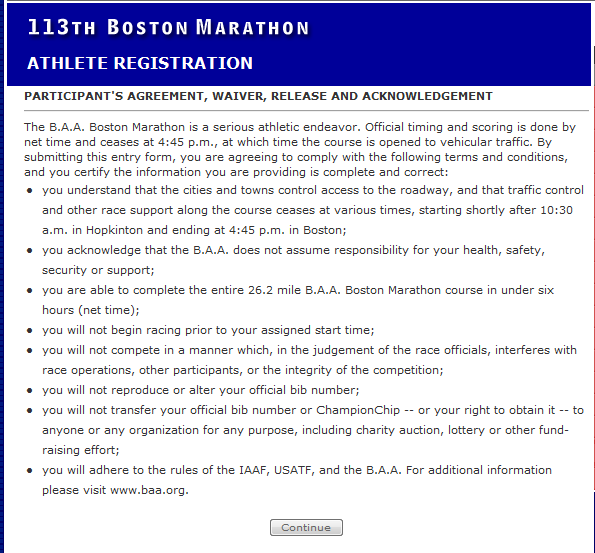 Then I had to agree that if I die, it's not their fault.
And then finally – I got to the end.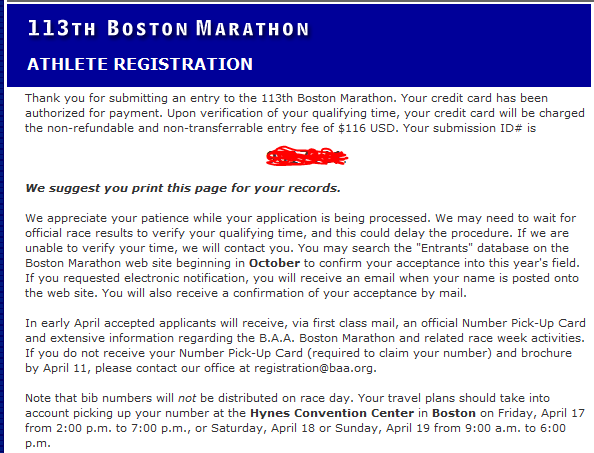 And two short days later, I got the 'confirmation e-mail' that says they validated I did actually run a BQ time.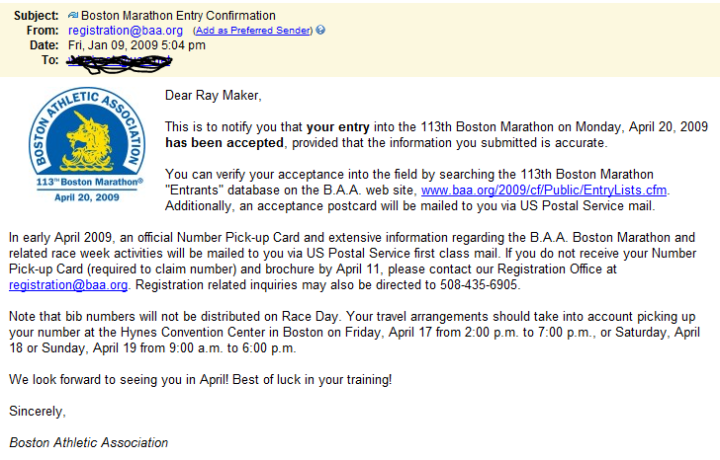 From there I was able to lookup myself – wooho!  Done!

Now I've just gotta you know…like train and run.