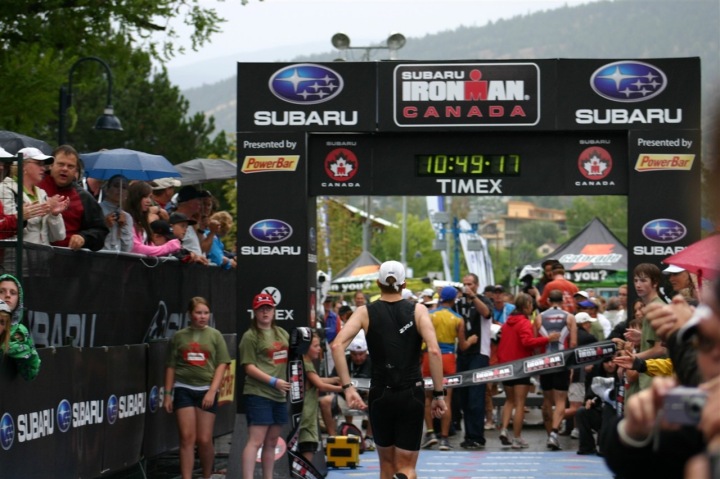 More details later, but without a doubt the hardest thing I've ever done in my life.
The deets:
Swim: 1:06:43
T1: 2:53
Bike: 5:29:12
*Note: One less happy 6-y.o. who T-boned on his bike against my bike at mile 110 of the bike.  I won (minus the wounds).
T2: 1:46
Run: 4:08:45

Total: 10:49:19, Overall Position: 249, AG Position: 15
And with that…time to go to a buffet to eat!
Thanks again everyone for all the comments, e-mails and thoughts – I really appreciate it!  I really truly do.