Given that Ironman Canada has a few rather lengthy and steep hills, I've decided that some of my previously highlighted bikes won't quite do the job.  Instead… I plan to invest in a bike that does a much better job really burning through my nutrition and knocking it out of the park.
Behold…the rocket bike: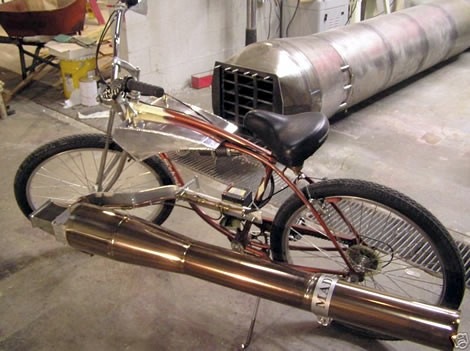 Oh…but it gets better.  A lot better – actual a video of this mother in action.  Check it out:
Yes…75MPH.  Hmm…6-8MPH up Richter Pass…or 75MPH?  Tough choice.  Starting bids at only $650 – much cheaper than a pair of Zipps!