When I'm searching for a new product I try to focus on whether or not it will meet my needs across a number of requirements.  Generally those requirements are specific to the vertical application associated with the product I'm buying.  But sometimes there are ancillary benefits outside of that vertical – ones that should absolutely be taken into account.  Sometimes these benefits are tangible – like a free widget tossed in, sometimes they are of a discount nature – like 20% off a second product.  And then sometimes these benefits are a little less tangible in nature.
A perfect example is this bike being offered on eBay.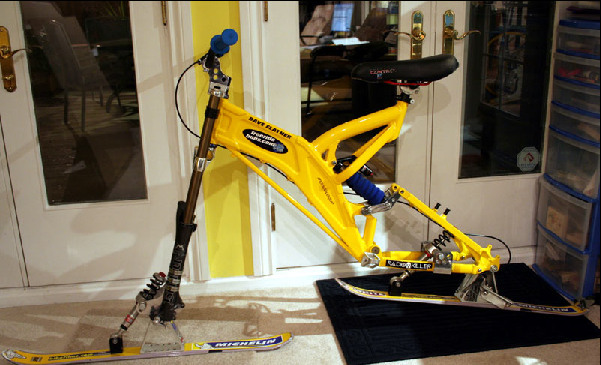 Now we're not just talking a bike that you can glide down the runs at Whistler on a perfect spring skiing kinda day.    And we're not just talking about a bike that has a "Super T Marzocchi front fork" or has "fully adjustable Rock Shox…to handle any terrain".
Nope – we're talking a bike that claims to "get you lots of girls". 
Really, how many bike products you buy can claim that ancillary benefit?  You think that aero-bottle cage or CO2 cartridges is going to do that?  Or how 'bout that sexy new seat?  I think not.  You might need those Rock Shox after all to handle all the girls.
And all in all – it does seem cheaper than some of the options presented to and utilized by certain NY governors.