There are those ideas that are technologically impressive and useful – like the dimples on aero wheels to make you faster.  And then there are those ideas that you can do nothing more than shake your head at.  The following would fall into that particular category.  Behold – the bike treadmill: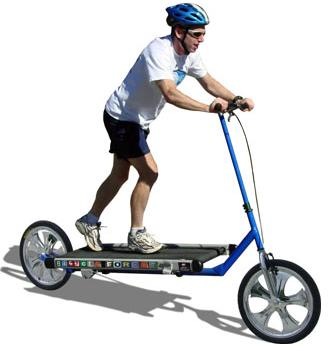 Oh – but it gets better.  Really…way better.  Just check out the web site.  It touts features such as:
"The Treadmill Bike's hard wearing belt offers a sure grip while protecting your feet from dirt and other contaminants commonly found on the earth's surface."
Really?  Exactly when in the, say, couple million year history of man has dirt ever been a problem?  Just saying'….
But fear not, it really does get even more orgasmicly amazing.  I present you with their promotional video:
 
And with that, I rest my case.  Oh wait…did I mention it's $2,500?  Now I really rest my case.