Rur-roh Scooby!  My tri-shorts are going translucent…and in some scenic places too!
I had picked up a pair of Pearl Izumi Tri shorts back earlier this summer.  They seemed to work fairly well, fairly basic – but good.  However, the next open water workout after my 70.3 back in early September I noticed that the front of them all of a sudden started to disintegrate.  Like in one workout.  Not good at all – especially in the locations it was disintegrating.  Thankfully it was an early morning swim at a quiet lake with only one other person.  I returned them to the store and they gladly exchanged them for a replacement pair.
However, today – I noticed it's happened again (I'm not sure if it was the first pair, or my second pair).  I got out of the pool and noticed that the shorts were in the same state – nearly disintegrated.  Thankfully the pool was empty at the time I went this afternoon.  What's interesting is in both cases it was the next swim workout after a race (that I used this particular pair).  I'm not sure what to make of it – other than it's time to switch brands. 
Like they say – Show me once – shame on you; Show me twice – shame on you again; Show me thrice – time to get new tri shorts.  Or something like that….
Here's the photographic proof.  Note the two silvery sections  – that's the area which has gone translucent.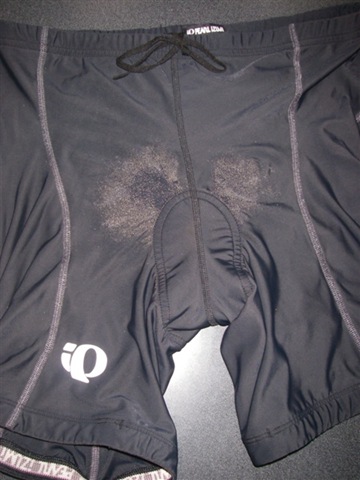 To prove my point about exactly how translucent these are – I've put a piece of paper behind it with some text on it.  "How" is right!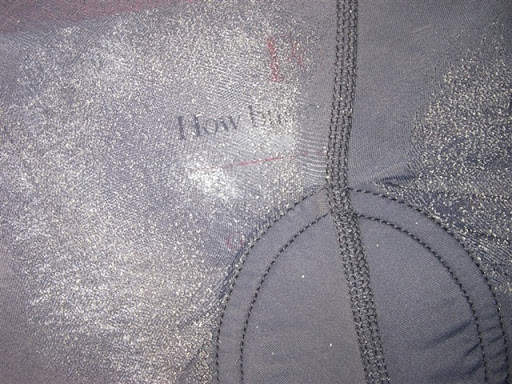 So…got any recommendations?