Here's a few tech tidbits from today, the last few days, and the last week or so (in the case of Skydio) that are worthy of note. We're back at the point where companies are warming up for what I suspect will be a very busy fall. Albeit, two of these involve companies leaving the space. But hey, can't win them all.
LIMITS Dissolves: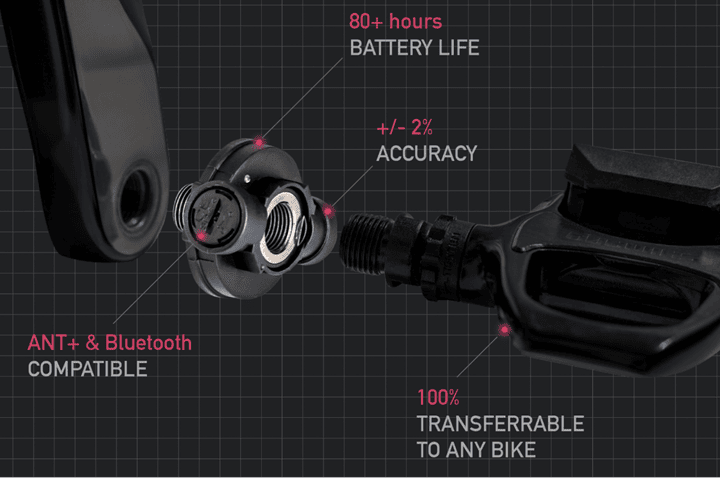 (Image above: From Limits marketing pages)
LIMITS has announced that it's dissolving the company. The entity originally attempted to launch a power meter back in 2015, via Kickstarter. It didn't go well. The idea was for a small pod that sat between the pedal and crank arm, making it universally compatible with any pedal or crank arm combination.
After some failures, the company did some ownership/management changes, and then launched a secondary product aimed at fixing the first product. That didn't end well either, which the company attributes to supply chain issues during COVID. Following that, the company did try and re-invent itself a bit more. Despite the company being pretty hostile early on, the management/etc changes did seem to reinvent them a bit during those middle years. Albeit, I never ended up testing the secondary iterations, as initial feedback from DCR Supporters indicated it was still problematic.
In any case, they sent out the letter below over the weekend. I do want to point out that, as is often the case with startups, the owners generally take a substantial loss themselves – no matter the industry. You can tap to expand each of the two pages for further detail:
(Thanks to the DCR reader and Limits Crowdcube who sent a copy of the letter in)
As I said many times back when it first launched, I'd love nothing better than cheap and accurate power meters. We do have inexpensive and accurate power meters today from the likes of Stages and 4iiii (and many more), costing a fraction of what power meters used to. But the process to develop an accurate and reliable power meter remains immensely difficult, costly, and time-consuming. After all, even cycling industry giant Shimano is unable to do so.
I thought it was interesting that they noted they approached both Wahoo and Peloton, but didn't get traction. A number of failed power meter companies have tried approaching other industry veterans, but it's kinda a hard pitch unless you have very specific IP (patents) that are of use, or a functional/tested product.
One minor footnote to this story, is that Limits currently holds the distinct honor of being the only company to insinuate legal action after I repeatedly pointed out they were misleading consumers and outright lying in their early Kickstarter campaign.
COROS New Beta Firmware: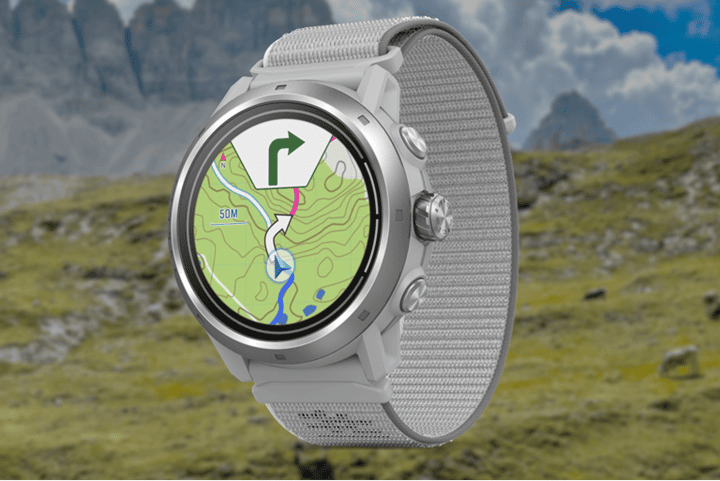 COROS has launched a new beta firmware for some of its watches. The company iterated on a few different public betas over the last few days, culminating in one today that includes 'turn-by-turn' navigation on their watches. In addition, they've added the following other features in beta:
– Added Turn-by-Turn Navigation Alerts (except the APEX 42mm/46mm)
– Added custom watch face creation (such as using your own photos)
– Added new stats summary page in COROS smartphone app
– Added new stats+picture sharing from COROS App (overlaying activity stats on a photo for sharing)
– Added elevation-based structured workouts (e.g., intervals with 200m of elevation gain per repeat)
– Added ability to update Strava notes with COROS training load metrics
– Switched resting heart rate data to be based on sleeping RHR
– Added favorite locations options in smartphone app
– Added ability to merge start/end points in map on smartphone app
– Adds support for Stryd metrics 'Impact Loading Rate' and 'Lower Body Stress Score'
– Sped up WiFi speeds for firmware installs
– Increased longest activity recording time from 200 hours to 1,200 hours
You can join the beta here.
Now, when it comes to navigation in watches, there's somewhat of a tiered system, and COROS has been working their way up that tier structure over the last few years since the launch of the COROS Vertix 2. Roughly speaking, the tiers are:
Level 0: No pre-defined routing/navigation, albeit perhaps some level of trackback/save-my-bacon
Level 1A: Breadcrumb trail that you follow on a 'blank' background (no map, no turn notifications), usually off-course alerts
Level 1B: Breadcrumb trail that you follow on a 'blank' background (no map, but with turn notifications), usually off-course alerts
Level 2A: Breadcrumb trail notification that you follow on a background map (has some maps shown, but think of it like a transparency, the watch doesn't know what's actually in the map data-wise, it's just an image behind the breadcrumb trail. No turn notifications.
Level 2B: Breadcrumb trail notification that you follow on a background map (has some maps shown, but think of it like a transparency, the watch doesn't know what's actually in the map data-wise, it's just an image behind the breadcrumb trail. With turn notifications.
Level 3 and beyond: Full routing with full maps, where the watch is aware of all the trails/data on the map, and can route or re-route on the fly if a turn is missed. Plus turn notifications, points of interest, heat maps, etc…
Different companies are at different levels, and there's obviously a bunch of nuance between these levels (for example, in this new iteration COROS doesn't appear to provide distance till turn, whereas Garmin/Polar/Suunto do). Jumping from one level to the next generally takes years in this industry, and going from Level 2 to even the most basic version of Level 3 is typically an 18-24 month process before routing is minimally trustable.
Roughly speaking, here's where a few watches are in today's landscape using native apps (if on Apple Watch or Samsung watches with 3rd party apps there's far more functionality):
Level 0: Apple Watch (has track back functionality, plus ability to as-the-crow-flies route to saved waypoints).
Level 1B: Garmin Instinct series, Garmin Forerunner 255/265 series, Polar watches, most Suunto watches
Level 2A: COROS watches prior to today, they had a background map, but didn't have turn notifications
Level 2B: Suunto Vertical, Suunto 7, COROS watches after today, Samsung Watch5 Pro (other Samsung watches have none).
Level 3: Garmin Fenix series, Garmin Forerunner 945/955/965, and a bunch of other Garmin watches
In other words, COROS essentially added notifications of an upcoming turn. This is useful to prevent you from missing a turn and having to backtrack with the off-course warning. It's also in line with what Polar and Suunto have had for a few years (depending on route provider). For all the Tier 1/2 methods, they simply alert you to being off-course, and tell you which direction (compass-wise) to go to get back on course. Whereas Tier 3 watches can actually re-route you on the fly on new trails/routes/etc… A Tier 2 watch doesn't actually know anything about the map data, it's just a background wallpaper, whereas a Tier 3 watch does.
Anyway, enough for now. I did try the turn-by-turn instructions numerous times over the last few days on the current beta before it was released (and tried again now), and was unable to get it to work in any manner using imported routes, new routes, changed routes, offering chocolates to it, or anything else. COROS was unable to provide any clarity there. Such is beta.
Skydio Leaves Consumer Space: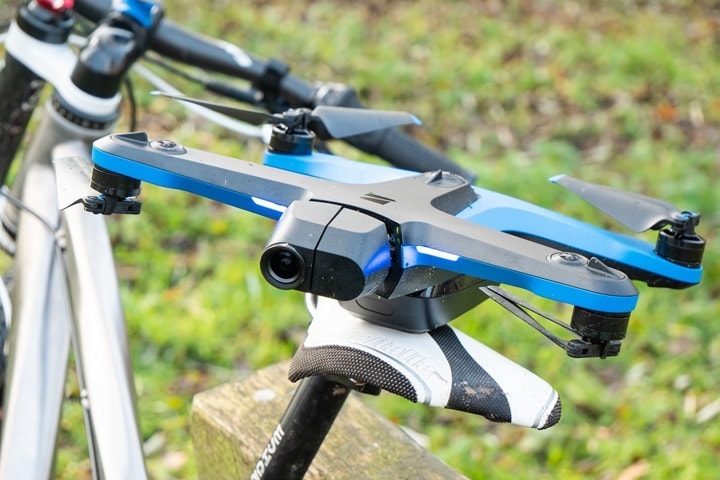 This happened about 10 days ago, but given I was on a trip in the mountains, I wanted to at least mention it somewhere here – since Skydio drones have been really the best option when it comes to autonomous sports tracking drones, at least from an obstacle avoidance and tracking standpoint. While DJI has steadily made improvements, Skydio remains quite far ahead in the tracking realm (whereas DJI remains quite far ahead in image quality).
However, the writing has been on the wall for quite some time that US-based Skydio wanted to leave the consumer drone space to focus on their other (likely far more profitable) markets, notably public safety, enterprise, and military. Skydio consumer units have been out of stock since this winter, and finally Skydio announced the end of their consumer efforts a bit over a week ago, in a letter from their CEO. Keeping in mind the company made their introduction and name via the consumer space:
"Four years after its launch, Skydio 2's follow-and-film capability and autonomous cinematography features like KeyFrame are still in a class all on their own. Watching our consumer customers use our drones to capture photos and videos that would be impossible to achieve any other way while they bike, climb, run, drive, and ski in some of the most beautiful parts of the world has been one the greatest joys of our work.

While Skydio 2 has been an incredible success in enabling new kinds of content capture, Skydio drones are also having a transformative impact for over 1,500 enterprise and public sector customers, putting sensors in dangerous and important places to perform inspections, find missing children, and protect our troops around the world. Our drones are making the core industries that our civilization runs on – public safety, transportation, energy, construction, and defense – safer and more efficient. And it's becoming more and more clear every day that we need trusted, secure drones to meet these critical applications. The impact we're having with our enterprise and public sector customers has become so compelling that it demands nothing less than our full focus and attention.

As a result, I have made the very difficult decision to sunset our consumer business in order to put everything we've got into serving our enterprise and public sector customers.

This means that we will no longer offer our Skydio 2+ Starter, Sports, Cinema, or Pro Kits. We will continue to provide software and customer support for existing customers. We stand by all warranty terms, Skydio Care, and will continue vehicle repairs. Additionally, we will retain inventory of accessories for as long as we can to support the need for replacement batteries, propellers, charging cables, etc.

Commercial enterprises and public sector organizations can purchase the Skydio 2+ Enterprise Kit from their Skydio representative or reseller.

We will be forever grateful to every consumer who has purchased a Skydio drone. We hope you have enjoyed the product as much as we enjoyed building it and supporting you.

– Adam Bry"
In addition, they've posted a large FAQ on what it means here.
As I said in my recent DJI Air 3 review towards the end, I think this is a mistake that Skydio may regret. Undoubtedly, there's a cost to maintaining the consumer space, or even being competitive in it. However, the exact same drone is still being used when sold as an 'enterprise' kit instead. More importantly though, while DJI is absolutely dominates in the consumer drone world (be it in the US market or elsewhere), and unquestionably produces the best overall consumer drones out there, they are in a precarious position.
There have been numerous volleys at reducing DJI's ability to sell into the US market. Some of those volleys have succeeded, such as limiting federal agencies from purchasing DJI drones. We've seen numerous tech companies caught up in the political fray (rightfully or wrongfully is somewhat irrelevant here), and if I were Skydio, I'd be ensuring that if the political winds change just slightly (resulting in a Huawei-like outright ban). Skydio would have been in a better position to capitalize on that.
And perhaps they still have things up their sleeves on standby if such winds change. In their FAQ, when asked "Will there ever be another Skydio drone offering for consumers?", they state:
"We are not able to share any updates about our future product roadmap. Please sign up for emails or follow us on social media to keep up to date on new product developments and other announcements."
Albeit, that's about as non-committal as you can get. But if there's one truth about investors in Silicon Valley, it's that they follow the money. And there's a heck of a lot of money in the consumer drone business if the dominant entity is unable to sell drones to the US or beyond.
All that aside – it's definitely a bummer to see Skydio step out. I'd have loved to see them make a much smaller drone, potentially using camera technology from GoPro, with whom they share a parking lot and basically a BBQ deck with, in California. As always, competition is good for consumers – and we now have one less competitor in a field that has very few serious competitors already.
With that – thanks for reading!