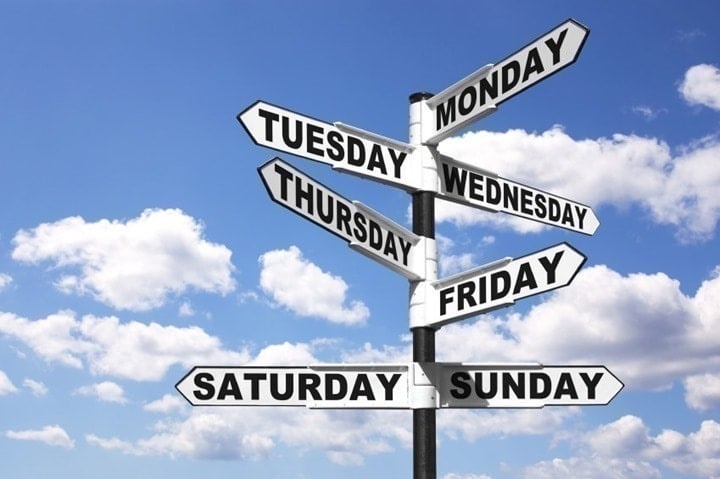 The Week in Review is a collection of both all the goodness I've written during the past week around the internet, as well as a small pile of links I found interesting – generally endurance sports related. I've often wondered what to do with all of the coolness that people write, and while I share a lot of it on Twitter and Facebook, this is a better forum for sending it on to y'all. Most times these different streams don't overlap, so be on the lookout at all these places for good stuff!
So with that, let's get into the action!
DCR Posts in the Past Week:
Here's all the latest on the site:
Tuesday: Suunto Vertical GPS Watch In-Depth Review: Solar, Mapping, WiFi, and More!
Thursday: Suunto Vertical: The Complete User Guide
Friday: Peloton's Seatpost Recall, Zwift's Curious Steering Rebirth, and GoPro Price Drop
YouTube Videos This Past Week:
Here's what hit the tubes over on the You of Tube, definitely don't forget to subscribe there to get notified of videos the second they hit!
Sports Tech Deals:
A few other things have popped up this week to add to the pile, so here's a quick mention:
There are no deals currently.
Stuff I Found Interesting around the Interwebs:
Here's a smattering of all the random things that I stumbled on while doing my civic duty to find the end of the Internet:
1) Zwift now natively supports Apple Metal graphics engine 4K profiles: This is notable. Like, hugely notable. Tariq did a good video on it, that's worthwhile watching (or, worthwhile watching if you want to know how much the Burrito just changed by). Given that Zwift dragged their heels on this for basically nearly 2 years, some have speculated that there might be some tie-ins here between Zwift finally releasing this, and Apple's upcoming WWDC conference in a few weeks, where the company will announce an AR/VR headset (which would require Metal as a starting point for any game). I guess we'll just have to see…
2) Peloton expands seat-post recall to Canada: And interestingly, they specified the weight/height combos that resulted in breakages for the 35 cases to date. Note that statistically speaking, you're actually more likely to get hit by lightning than break a Peloton seat post (1 in 62,857 for Peloton, vs 1 in 15,300 for lightning). Also notable, the UK/EU/AUS units are still oddly excluded from the recall. I find it exceptionally hard to believe those seat posts are any different.
3) Security Researcher Deep-Dive into Connect IQ Security Bugs (and Fixes): This is an incredibly deep-dive article, from a security researcher that has been working with Garmin (via industry standard responsible disclosure) to find and get Garmin to fix a number of Connect IQ security issues over the years. Most of these are pretty much standard bugs that cause overflows which allow access to other areas on the watch. The process outlined here is also standard-issue stuff in the IT world (both the issues, and the fixes). In other words, responsible disclosure of security bugs and a company's response worked exactly as it should here – and also, exactly as it does with other big-name companies day in and day out (Apple, Google, Microsoft, etc…). (H/T to Brian R. for sending over)
4) The Giro Never Disappoints: No, I'm not talking about the on-course racing – but rather, all the theatrics that happen at the event.
5) Wear OS 4 Hopes for Better Battery Life: If there's one constant in Wear OS, it's the hope for better battery life. And to be fair, Wear OS 3 actually isn't that bad compared to their competitors in that realm. This post outlines what's coming, but the big ticket item aside from battery life is the ability to finally backup and restore your watch (versus a factory reset).
6) Meanwhile, Samsung outs some of their planned updates: This includes customizable heart rate zones, more detailed sleep tracking, and emergency notifications for falls.
7) Polar's New Outlet Store: I've been quietly watching this for the last month or so, since Polar half-announced it on their blog. Since then, I've gotten a number of e-mails of Polar Outlet deals. It's a little perplexing to me, as it seems like Polar is actually discounting basically all of their budget to mid-range products on the site, at varying rates of 20-50% (including the Polar Pacer Pro). Effectively, the only thing not discounted thus far has been the Grit X Pro. Albeit, Amazon can take care of that for you. It's an interesting approach, undoubtedly aimed at reducing commissions paid out to retailers by offering deals direct to consumers.
—
With that – thanks for reading!