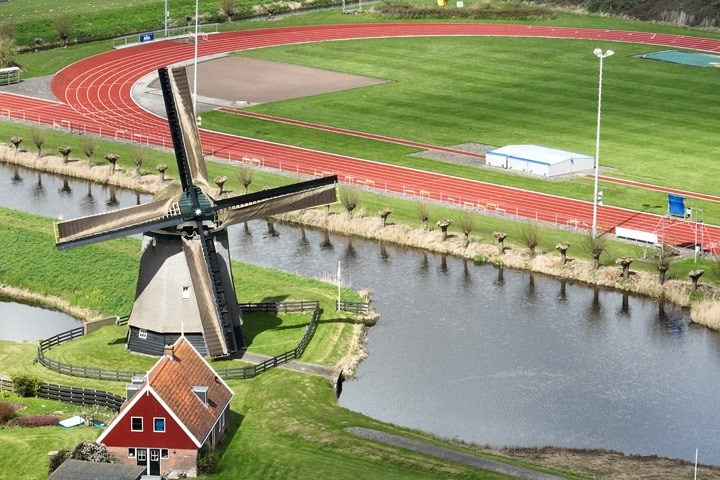 Finally, I'm able to run on a track with an Apple Watch! Apple has turned on the previously launched running track mode for additional countries – notably France, Spain, and the Netherlands (my home). Apple's running track mode automatically detects the track and lanes when you step onto the track, and then snaps the GPS track and distances to the track itself. Running track mode (irrespective of watchmaker), generally results in picture-perfect GPS maps, right down to the exact lane you ran in. It also has the benefit of usually offering a more stable running pace on the track (as track curves can be challenging for GPS), and often very precise distances down to the exact line itself.
While all other watch companies use a learning algorithm to detect a running track, Apple took a different approach using Apple Maps data itself. This means that it's only available in countries/regions that Apple explicitly enables. As such, this most recent batch adds France, Spain, and the Netherlands to the existing rounds of additions, joining:
– Australia (Feb 2023)
– Germany (Feb 2023)
– Canada (Feb 2023)
– France (April 2023)
– Italy (Feb 2023)
– Netherlands (April 2023)
– Spain (April 2023)
– UK (Feb 2023)
– United States (Launch – Dec 2022)
The upside to Apple's approach is that it works the moment you step onto the track (literally, as you step onto the actual track surface it notices), whereas other companies require you run about two loops before it 'snaps' to that track. Inversely, the downside to Apple's approach is that if you look at the world as a whole, it's highly limited to just a handful of countries that Apple has turned on. And even in those countries that it's enabled, it might not find all tracks – as was my experience this past week trying to run at four different tracks.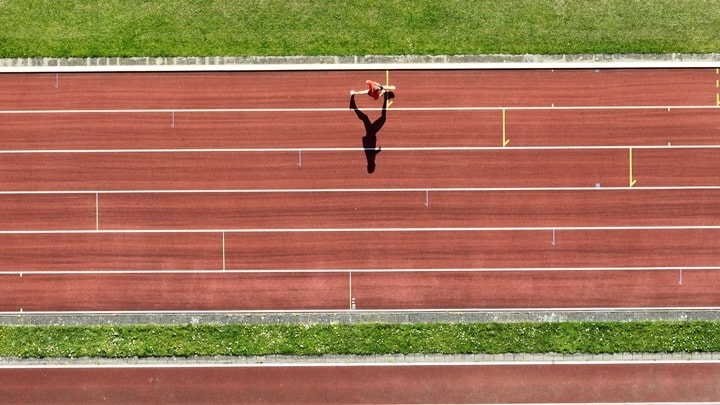 One would posit the ideal approach is actually a blend of the two: Using maps data for enabled countries, but a learning algorithm for all other countries. In fact, one could then even leverage that algorithm-based data to instantiate a database of tracks (especially for companies like Garmin that upload all data onto the Garmin Connect platform).
In any case, I gave it a whirl over the past few days. None of this has changed from back when it launched, though the latest betas add a few more minor tweaks. As with before, it'll have you choose a lane, and even knows how many lanes you have per track.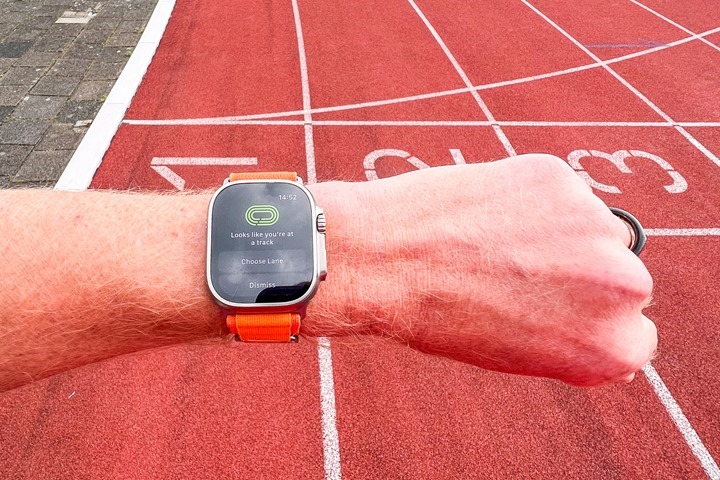 Now I've actually got a separate post planned on the curiosity of the missing track – and a few quirks now that I've got a few other track runs completed on how it compares to existing competitor implementations. Each does minor things slightly better than the others. And in this case, I had more than my share of unexpected things. And so while the track mode has been out for a few months now, with the recent changes it's worth revisiting.
So – stay tuned for that. In the meantime, for those in the Netherlands (where I live), France (my previous home), and Spain (where I'm writing this from) – you've got the green light to run…umm…in lots of circles.
Enjoy!
Found This Post Useful? Support The Site!
At the end of the day, I'm an athlete just like you looking for the most detail possible on a new purchase. These posts generally take a lot of time to put together, so if you're shopping for the Apple Watch SE (2022), Apple Watch Series 8 or Apple Watch Ultra (Alpine Loop Orange) or any other accessory items, please consider using the affiliate links below! As an Amazon Associate I earn from qualifying purchases. It doesn't cost you anything extra, but your purchases help support this website a lot. Even more, if you use Backcountry.com or Competitive Cyclist with coupon code DCRAINMAKER, first time users save 15% on applicable products! Or, with TPC (The Pro's Closet), you'll save $40 on purchases over $200 with coupon code DCRAIN40!
And of course – you can always sign-up to be a DCR Supporter! That gets you an ad-free DCR, access to the DCR Quarantine Corner video series packed with behind the scenes tidbits...and it also makes you awesome. And being awesome is what it's all about!