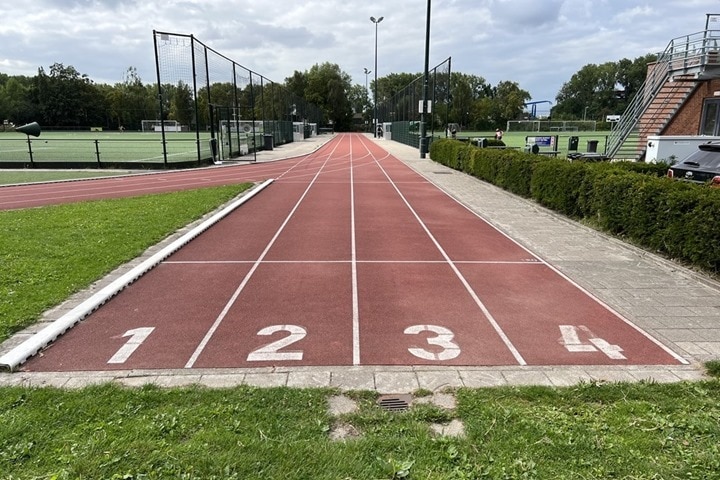 A quick post for today as Apple has expanded their Apple Watch running track mode to more countries. This mode will automatically detect the running track as you step onto the track, offering to enter/trigger track mode (assuming you're in the workout app). Further, the mode automatically knows how many running lanes are at each track. The main point of using running track mode is that it gives exact distances and 'snaps' to the correct lane of the track. One of the most challenging things for GPS watches to get right is actually a running track, thus this mode brings accuracy from 'hopefully good' to 'absolutely perfect'.  Seriously, it's exacting down to the meter.
This mode was previously rolled out back in December 2022 to tracks in the United States (including territories such as Puerto Rico, Guam, US Virgin Islands, etc…). Apple's running track mode depends on Apple Maps data combined with what is essentially a giant running track database. Whereas every other company instead detects the running track in real-time over the course of the first 1-2 laps (and then saves that for future usage). Both methods have their pros and cons.
In the case of Apple, it's only available for those countries they've explicitly turned on, but it means that the second you step onto the track, it's ready (no track calibration needed). Whereas for the other watch manufacturers, it works on any track on earth, regardless of a database. But, it does require 1-2 loops around the track before it saves it.
The point being, Apple has added a few more countries to the list, specifically:
– Australia
– Germany
– Canada
– Italy
– UK
– United States (previously there)
This new country expansion does not require any software update on your watch. If you're in one of the new countries, you'll see the track mode offered automatically to you once you arrive at a running track. If you're traveling to a new area/country (sans-LTE), then anytime the watch is charged to more than 80% capacity, with your phone on WiFi, it'll download all tracks within a 25KM radius. If you arrive at a track outside of that radius, and your watch is connected to your phone, and your phone has cellular, it'll download on-demand (if you have a cellular watch, this will also download on demand). Finally, it also automatically downloads all tracks within a 100KM radius of your 'Home' and 'Work' locations.
In the event you have/find a running track that doesn't exist in Apple's database, there's an option at the bottom of the Fitness app to go ahead and submit it, which routes to the Apple Maps team for them to work their magic. As with before, they recognize 'standard shape tracks', the actual distance doesn't really matter, but it does have to be ones with permanent lane lines (as opposed to a dirt track with occasionally chalked lines).
I've got some travel this week, to dive into this a bit more, plus some new track and running features as well. With that – thanks for reading!