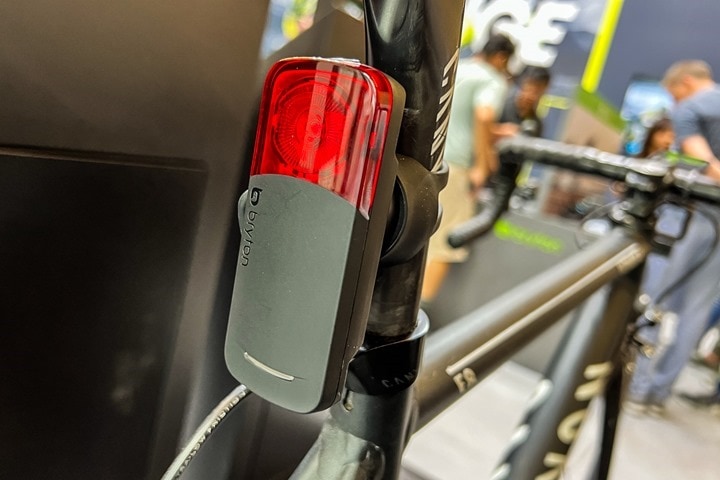 This week at Eurobike, both Magene and Bryton announced competitors to Garmin's Varia cycling radar units, becoming the first non-Garmin company to make such an accessory. While many companies (including Wahoo, Stages, Hammerhead, and more) have made their bike computers compatible with Garmin Varia radar, only Garmin themselves has actually made the radar units that you affix to the back of your bike.
Apparently that's set to change. Bryton was on-hand at Eurobike with a few of their new Gardia R300 radar units displayed around their booth, while Magene announced their variant online (Magene wasn't at Eurobike this year). Albeit, Magene's L508 Radar Tail Light has apparently been teased within the Chinese market since back in April, but this is the first time we've seen the company list it on their English sites & Facebook feeds.
Now, before we get into the weeds a bit, a few warnings up-front to set expectations accordingly.
A) This is not a review: This is a first-look post based on a blend of trade-show time, and details provided by companies
B) Bryton: In the case of Bryton's Gardia R300, they officially aren't announcing any specs or pricing until later in July. While they had units on display and were handily providing spec sheets to anyone that asked at Eurobike, they concurrently didn't want any specs or prices published until their 'official' launch later this month. Obviously, that's one of the more bizarre things I've seen, especially given that myself and others would have talked at length about both of these items.
C) Magene: Magene wasn't at Eurobike this year, and thus no opportunity for hands-on time. On the flip-side, they are making their specs available for the L508 Radar Tail Light, as well there are a few forum posts in Korean from people that have picked up units in Asia. I'm not aware of any place to buy one online that ships to Europe/elsewhere at this time.
Both companies have a history of making good products, albeit this is definitely far outside their normal swim-lanes. In the case of Magene, they primarily have made trainers and power meters (and sensors like heart rate straps/speed/cadence), and even make trainers for Wahoo. More recently, they acquired the Kinetic branding, and have taken over things there. Meanwhile, Bryton has a long history of cycling head units as well as the same set of heart rate/speed/cadence sensors.
Generally speaking, both companies primarily focus on distribution within Asia, occasionally dipping their toe into Western markets (Bryton mainly). Again, both tend to make technically solid products, but usually without much of the polish of the products they tend to 'recreate'.
Bryton Gardia R300: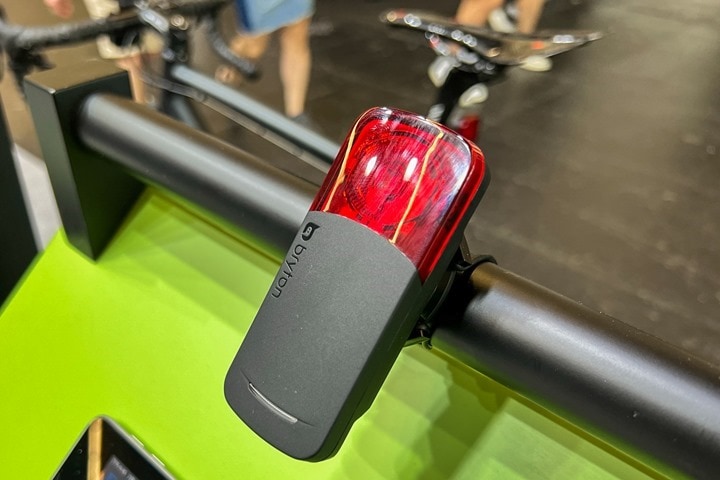 First up is Bryton's Gardia R300. This was chilling on the back of a bike at Eurobike, as well as next to some other devices in Bryton's booth. In my case, I just simply went up to it, powered it on, and started playing with it.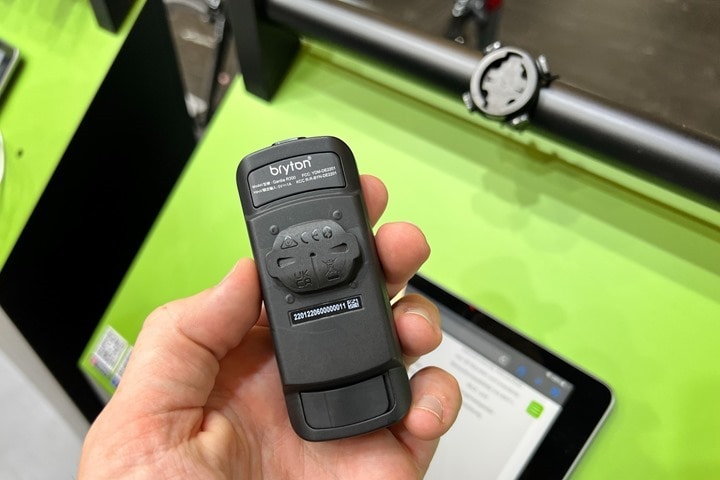 Because I was trying to finish my Garmin Edge Explore 2 review bits (trying to find a compatible ebike), I happened to have that in my backpack with me. So, I cracked it open, and easily paired it up to the Gardia R300: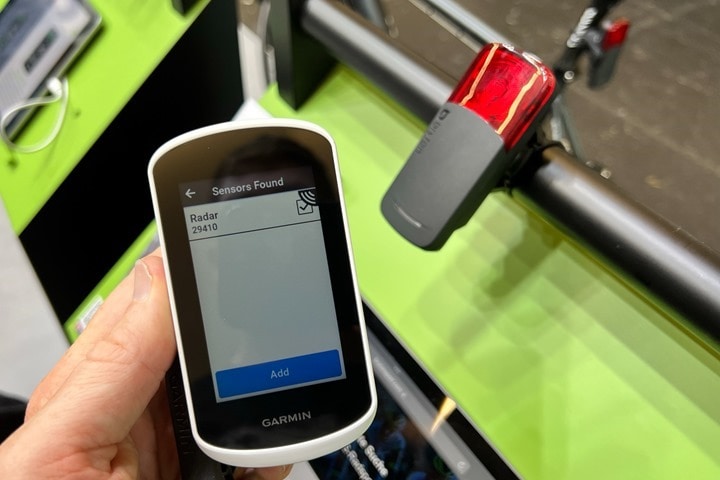 It paired up just like a Varia Radar as both an ANT+ cycling radar unit and a connected bike light unit. It did so flawlessly (in terms of technically pairing), so that it appeared as one cohesive set of stuffs.
I was able to turn on the lights/etc, without any issues. So basically, in terms of following the ANT+ specifications for cycling radar and lights (for which there is an open standard), it seemed to do that just fine. Again, within the confines of a booth anyways. It offered different light modes (such as flashing). That's significant though, because it demonstrates that Bryton is choosing to implement the ANT+ device profiles, which means this will be compatible with all sorts of head units beyond just Bryton's.
Bryton of course shows it with their head units, but this means it'll also work with existing units from Wahoo, Stages, Hammerhead, and even older Pioneer units.
Now, there are big questions. All of which I and everyone else at Eurobike have answers to, but none of which are apparently allowed to say for a product publicly shown at Eurobike:
A) What's the battery life: Bryton doesn't want to specify this yet, but suffice to say it absolutely blows away the current Garmin Varia units. So much so that it'll outlast virtually every bike computer on the market today. Even the new ones with massive batteries.
B) What's the price: This too, Bryton doesn't want it listed yet. But, it's significantly cheaper than anything Garmin has that offers a light+radar piece, both in USD and Euro's.
C) When: That I think I can say, which is after the end of July launch.
D) Size & Weight: You can roughly judge that from the pictures, but basically it's the same size as the Varia Radar RTL-510/515 sized units. Weight-wise, it felt basically the same as a Garmin Varia RTL-515 unit.
Now again, the big questions here in my brain for testing will be primarily on accuracy and reliability. With such absolutely bonkers battery life, yet having a unit the same size as Garmin's, that usually means some trade-offs have to be made. Sometimes that's sorted via just normal technology progress. Other times companies make those two ends meet by basically reducing power to the sensor, which usually is at the cost of accuracy. So again, we'll have to see in real life.
Magene L508: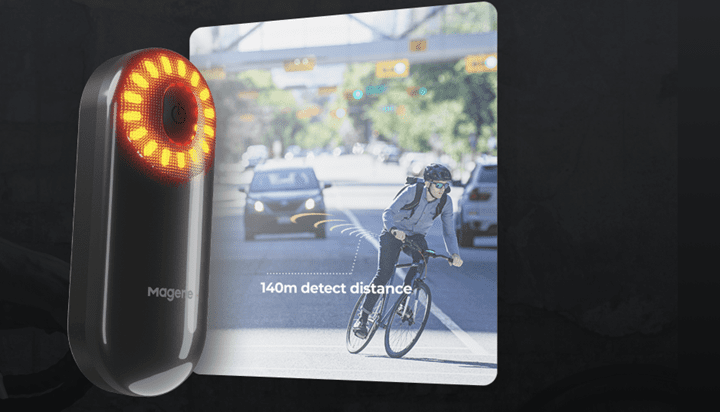 Next up we've got Magene's L508 cycling radar. This unit looks…well…exactly like the back of Garmin's unit. And, for the most part, the specs are pretty similar. The key thing here being, we've actually got publishable specs. Woot!
Charging Type: USB-C
Wireless Connectivity: ANT+ & Bluetooth Smart (including ANT+ Cycling Radar profile)
Flashing Modes: Solid mode, flashing mode, pulse mode, peloton mode, and radar-only mode
Battery life: 6 hours in solid light, 8 hours in Peloton, 10 hours in flashing, 12 hours in pulse mode (all with radar on)
Light Brightness: 20 lumens solid light, 20 lumens flashing, 6 lumens peloton, 3-20 lumens pulse
Smart Brake sensing: Yes, it'll go into a 'highlight mode' when you brake.
So essentially, these battery specs are slightly short of what Garmin advertises with their 16 hours in day flash mode, however, they have the smart braking bits that Garmin lacks. I'm not sure how many people want smart brake lights, but hey, it's there! Plus, Magene has USB-C, which Garmin doesn't have on their Varia radar units (except the new RCT-715 camera). The light brightness settings are equal or higher than Garmin for most modes, except pulse mode, where Garmin goes up to 65 lumens (versus 20 for Magene).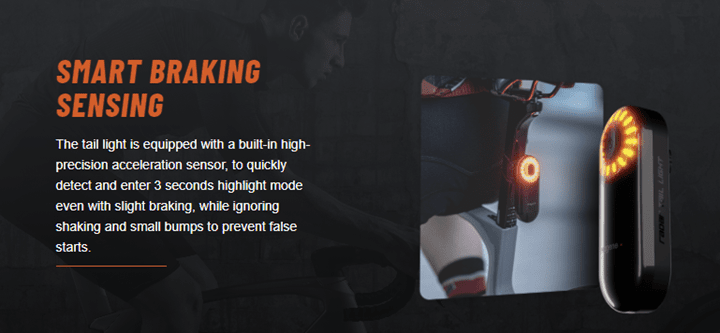 And on the flashing mode side, they match what Garmin has:

From a back standpoint, you can see it's the quarter-turn mount just like Garmin's, with a bottom portion of the unit that's precisely like Garmin's is,
I guess imitation is the sincerest form of flattery? Or, something like that.
As for pricing, it's listed for 600 Yuan in China, which is $90USD. However, I'd imagine it'll go for higher than that in the US, once you account for (very high) shipping costs, and any import costs. I'd guess something like $120-$140USD, but we'll have to see once it's actually listed somewhere you can buy it. Which ultimately, it isn't today.
And that's one semi-key difference between Magene and Bryton. Magene has historically mostly just courted Asian retailers and internet distributors. Whereas Bryton has built out a fairly substantial network of retailers globally, including in the US & Europe. Generally, once Bryton does list it, it'll be pretty easy to find. Whereas getting Magene stuff in most countries outside of Asia is a bit tricky.
Things I'll Be Looking At: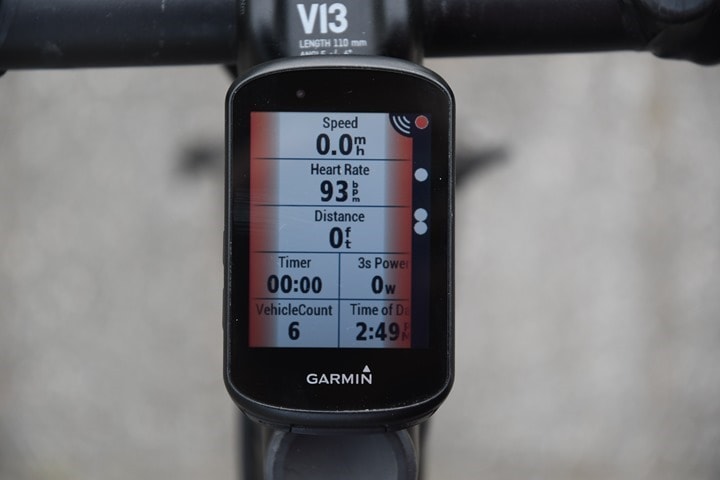 Now there's a lot of questions here. Part technical, but part not. Starting with the easy side, are the technical ones. Both companies have shown themselves to easily (and correctly) adopt ANT+ & Bluetooth Smart standards, and generally engineer technically sound products. I've rarely had technical issues with products from either company, instead, most of my issues have been on what is often cumbersome and clunky end-user interfaces, or questionable support avenues. In the case of a radar, assuming that the radar portion works, there's no need for most people to ever use a Bryton/Magene user interface. Instead, they're just going to use their own bike computers.
So the next question is how accurate are either units, in terms of detecting vehicles. Generally speaking, it's virtually unheard of for a Garmin Varia Radar to have a false negative (meaning, it misses a car). Sure, you can have 7 cars stacked up and there may be one extra car in between car 6 and 7 (because it's literally visually hidden by another car), but that doesn't change the cyclist's view, since they know there are plenty of cars back there. Garmin can and does have false positives (a phantom car that doesn't exist), usually if the bike is stopped and the car is reflected off a building. But again, no impact to the end user. That long-winded background though is that these have to be accurate/reliable. There will be (rightly so), zero tolerance for false negatives. There was much skepticism of Garmin's solution when it was first announced, but they've basically proven themselves over the past decade.
Which ultimately, gets to the final question – one which isn't technical at all: What about Garmin's patents?
Certainly, Garmin has patents here, likely from when they acquired Backtracker from iKubu in 2015. iKubu are actually the ones who invented their cycling radar and placed it on Kickstarter in 2014 before Garmin brought it to market as Varia Radar. And iKubu has some patents here. However, all of these patents in turn depend on a much broader 2001 patent from Duane Klaus, an individual, that expired this past September 28th, 2021: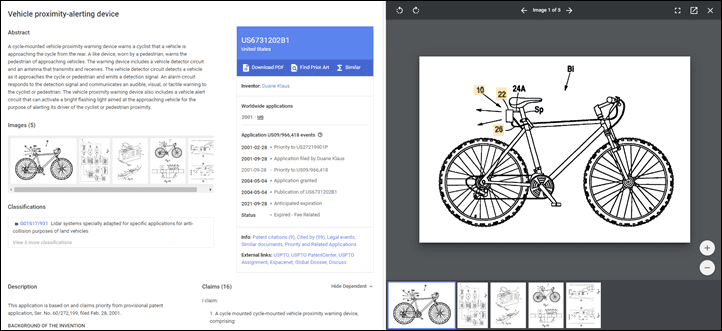 iKubu's patent lists the above patent as a reference point, but in reading through iKubu's patent, I'm not sure it'd really be defensible in court. This may be why Garmin filed a far more in-depth patent in 2015. In fact, where it gets even more fun, is that Garmin's 2016 patent filing that covers their recent Garmin Varia RCT715, actually references (in the citations) my 2014 DC RAINMAKER post in the filing. The kicker is, in that same post, in a 2014 comment lower down is someone listing the idea of a camera radar system that does exactly what Garmin ends up listing in the patent.
Ultimately, any time you go down the patent rabbit hole, things are liable to get messy. Garmin and Bryton have gotten messy previously over patent issues, though the waters have been calmer lately. Garmin doesn't tend to proactively file patent lawsuits in the fitness space in the last decade or so. Instead, they're usually listed in mostly patent troll lawsuits (and, it's rare Garmin loses there – even to the world's biggest companies).
I reached out to Garmin earlier today for comment on whether or not they were licensing any radar portions to 3rd party companies. Garmin's official response: "We won't be able to comment on this, but if that changes, we can certainly let you know."
In which case, let the radar games begin! Albeit, I'm not sure if that'll be legal games or tech games. Either way, thanks for reading.