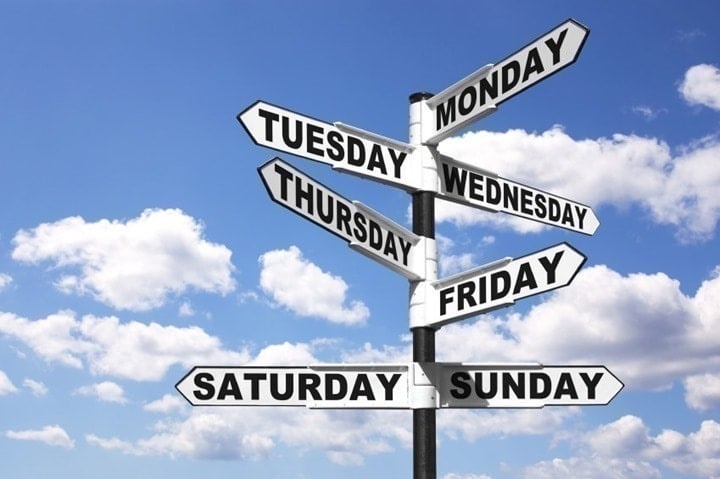 The Week in Review is a collection of both all the goodness I've written during the past week around the internet, as well as a small pile of links I found interesting – generally endurance sports related. I've often wondered what to do with all of the coolness that people write, and while I share a lot of it on Twitter and Facebook, this is a better forum for sending it on to y'all. Most times these different streams don't overlap, so be on the lookout at all these places for good stuff!
So with that, let's get into the action!
Sports Tech Deals:
We've got a handful of new deals this week, a pile from Garmin in the cycling realm, and then a pile from DJI in the everything realm. Garmin does often put cycling gear on sale this time of year, albeit it's far more rare for DJI to do the same this time of year.
Product

Sale Price

Amazon

Sale Notes

Garmin HRM-DUAL (ANT+/Bluetooth Smart Strap) - 35% off!
$69
$45
Amazon
This is Garmin's ideal strap if you just want an affordable dual ANT+/Bluetooth Smart option, especially when it's on sale like this - it really becomes the best deal out there right now for a multi-connection strap.
DCR Posts in the Past Week:
Here's all the goodness that ended up on the main page this past week:
Sunday: 5 Random Things I Did This Weekend
Wednesday: Polar Pacer Pro GPS Running Watch In-Depth Review
Monday: 5 Random Things I Did This Weekend
I also have a GoPro Bones written post I need to finish dragging some photos into, but for now there's the video below instead. I also had an accuracy deep-dive/rabbit hole post planned for Friday, but you'll get that tomorrow instead. During the creation of this rabbit hole I went deep down another visual effects rabbit hole, all very much distracting me for many hours. But, it'll look pretty!
YouTube Video This Past Week:
Here's what hit the tubes over on the You of Tube, definitely don't forget to subscribe there to get notified of videos the second they hit!
Stuff I Found Interesting Around The Interwebs:
Here's a not-so-small smattering of all the random things that I stumbled on while doing my civic duty to find the end of the Internet:
1) How the pavé is prepared for Paris-Roubaix: A good behind-the-scenes look at the steps the race organization and associated organizations take prior to race day to try and keep the pavé somewhat sensible.
2) Fitbit gets medical approval for passive Afib detection: This is a pretty big advance, since it takes what was previously a manual capture process that the user had to manually trigger and wait 15 seconds, to being something that's just happening 24×7 behind the scenes. The technicalities of this are a tiny bit fuzzy still, though it sounds like this will occur when the user is still or sleeping (which, is logical). Rollout will occur to US users first, "soon". The definition of soon is part of the fuzzy bits. Still, this is a huge deal.
3) Apple Watch Rumors Be Apple Watch Rumors: There's not much that doesn't eventually make it into an Apple Watch rumor. The most popular rumor mill the last few years are new medical features/advances. Of course, these are virtually never true. Here's a tip to quickly decide whether the rumor is true or not? Has this medical technology been systematically proven elsewhere in the wearables industry first? If not, then it's not likely to debut on an Apple Watch. That's simply not Apple's style – hard stop. So yes, Samsung did roll out blood pressure sensing tech last year, but it was heavily caveated and required calibration on you, against known devices. Omron has these sort of things in their wearables, but without the battery drain of other features. Apple isn't going to risk rolling out a feature that has a slew of accuracy caveats and would embarrass them (because while GPS tracks don't embarrass them, the mainstream media would happily pick up on bad blood pressure data that misdiagnoses someone).
4) eBike injuries increased in the Netherlands: Albeit, not because cars were at blame, but because riders were often at blame. The explosion of ebikes in the last few years here is insane. In fact, a non-trivial portion of teenage cyclists we see in Amsterdam are now riding ebikes (and a ton of the older population too). But one does have to keep things in perspective. No country on earth rides bikes (per capita) as much as the Netherlands, and ultimately, I'd much rather have our neighborhood teens on ebikes than mopeds or cars. While ebikes are largely unnecessary for teens doing short-haul trips to the hockey fields, it also inversely makes long trips way more accessible than getting an Uber or owning a car.
5) More Pixel Watch pieces starting to fall into place: The nice part about the Pixel Watch rumor train is that Fitbit and Google have been crystal clear from the day they announced the acquisition that they intend to eventually make a Wear OS watch of their own with Fitbit aspects. So it's really just a matter of time.
6) A look at Peloton hardware pricing over time: This past week Peloton announced a $5 increase of their monthly subscription from $40 to $45, while concurrently reducing their hardware costs (again). Various forums were alit with upset users about the $5 increase, though I think like any service of scale, it's largely overblown. Meaning, it's the YouTube problem. Which, in YouTube's case, when you have a billion users, even if 0.5% of them are upset, that's still 5 million upset people. With Peloton, and their 3 million hardware subscribers, even if 1% of them are upset, that's a lot of angry Facebook posts – despite 99% of people being 'shrug' about it. In any case, more interesting is the Peloton hardware costs. Because despite the seemingly never-ending Peloton price shifts, in reality, it's mostly been about rebucketing the shipping costs. Yes, prices have finally declined, but many of the sales were just moving shipping to be included or not.
—
With that, thanks for reading!