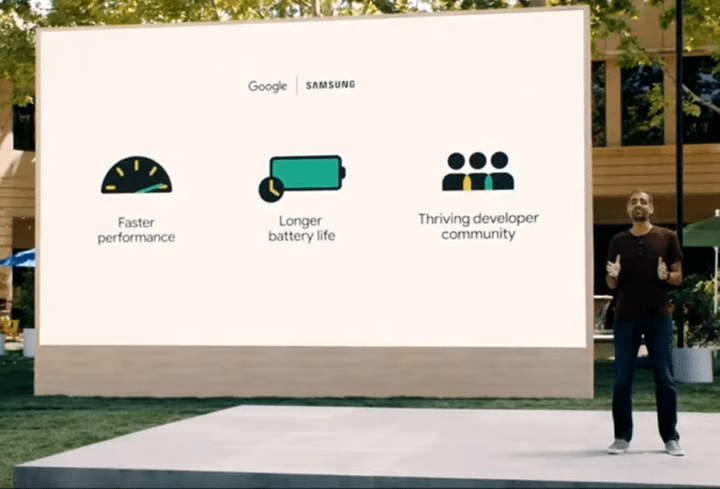 Google just turned up the heat on their own wearables platform, by announcing that both Samsung and Fitbit will shift to Google Wear OS going forward. In the case of Samsung, they confirmed they'll launch their next Galaxy Watch on Wear OS, while Fitbit confirmed they'll be bringing "premium smartwatches" to Wear OS. Of course, while the Fitbit confirmation is no surprise (and not the first time they've committed to it), the Samsung one is a huge shift in things going forward.
The announcement was made as part of Google I/O, their developer-focused event that kicked off today. This is similar to Apple's WWDC that'll be held in a few weeks, or Microsoft's Build conference. These events typically focus on developer announcements around the software platform and ways 3rd party developers can utilize it. They don't often directly feature major hardware announcements, but rather lay the foundation for them. In the case of Google, Samsung, and Fitbit – these undoubtedly lay the foundation for their typical August/September announcement timeframe.
The entire portion of the multi-hour keynote dedicated to Wear OS was only about 10 minutes, which covered brief appearances from both Fitbit and Samsung executives, as well as Google's own executive, Sameer Samat. To kick things off, he started the Samsung section saying:
"And now we're combining the best of our two operating systems, Wear OS and Tizen, into a unified platform focused on faster performance, longer battery life, and a thriving developer communality."
In general, they were pretty light on details, except to say that they've been working together to get apps working 30% faster than before, and that with new component subsystems, they boasted about being able to run the optical heart rate sensor 24×7 without huge battery hits.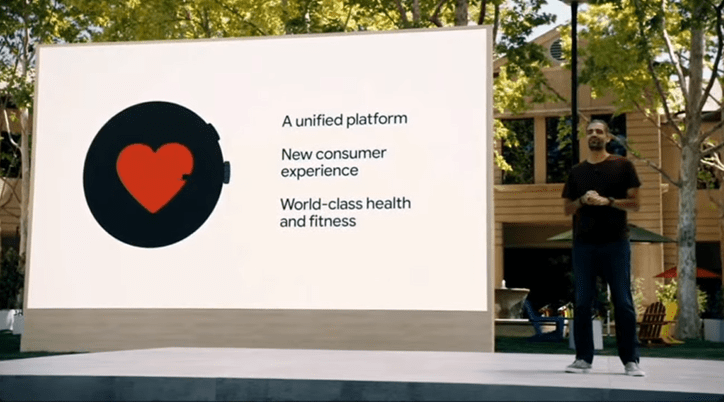 Undoubtedly, the employees at Fitbit internally snickered at this, as they (and every other platform) have been running optical HR sensors for days to weeks at a time without any massive battery depletion like Wear OS. Still, progress be progress!
They brought on a Samsung executive, Patrick Chomet, who noted that the "next Samsung Galaxy watch" will be built atop Wear OS, and will feature the "Google Play Store, Google Maps, and more".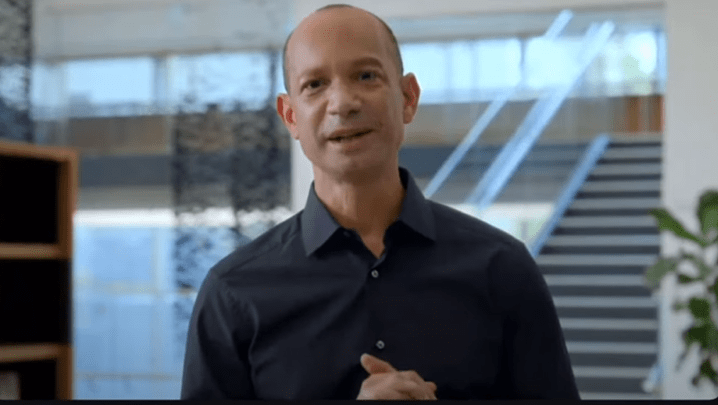 And that's about where the details ended for Samsung.
From there it was on to a very brief update on planned Wear OS platform updates (most of which we'll get more details on in a subsequent session). These very short updates included better fast switching between apps, expanded Tiles support API, and a revamp of Google Maps turn by turn navigation. But again, details were light here.
Then it was Fitbit's turn. They brought on founder and CEO James Park, who noted that Fitbit has now shipped 130 million devices since the company's inception.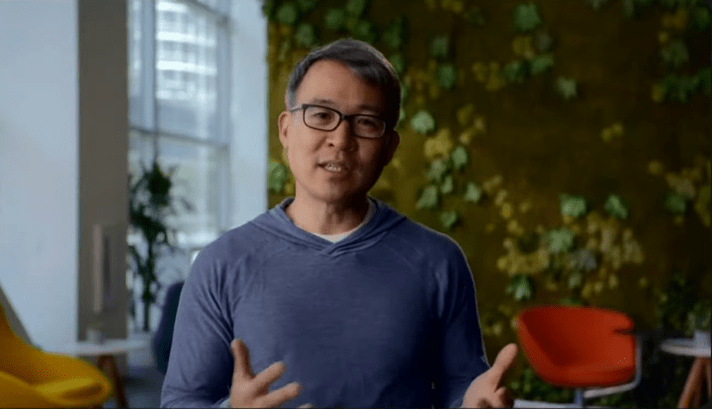 He went on to make two announcements. The first is that Fitbit will be bringing some sort of app or tile experience to Wear OS, saying:
"We're working to bring the best of Fitbit to Wear. We'll be making some of Fitbit's most popular features available on Wear watches, including tracking your health progress throughout the day, and on wrist celebrations to keep you motivated."
And then he went onto confirm what Google previously announced, upon the acquisition of Fitbit some year and a half ago – that Fitbit will be making Wear OS watches:
"In the future we'll be building premium smartwatches based on wear, that combine the best of Fitbit's health expertise, with Google's ambient computing capabilities."
As for the timing of when we'll see new watches, it's hard to say exactly. Fitbit didn't say there, though, immediately as James ended, Google's Sameer Samat replied/said "I couldn't be more excited for all the updates starting to roll out this fall" – but he's likely referring to the Google platform update timeframe there. Or not. You decide.
Ultimately, the bigger news here is the Samsung bits. Sure, Fitbit will be big news when it happens – but that was already expected. The real question is will Fitbit/Google/Samsung be able to find the right combination of chipsets that'll satisfy the ever-present battery concerns for Wear OS, in terms of what a typical Fitbit consumer would expect with respect to week-long battery life? As of now, that's the million dollar question.
With that – thanks for reading!