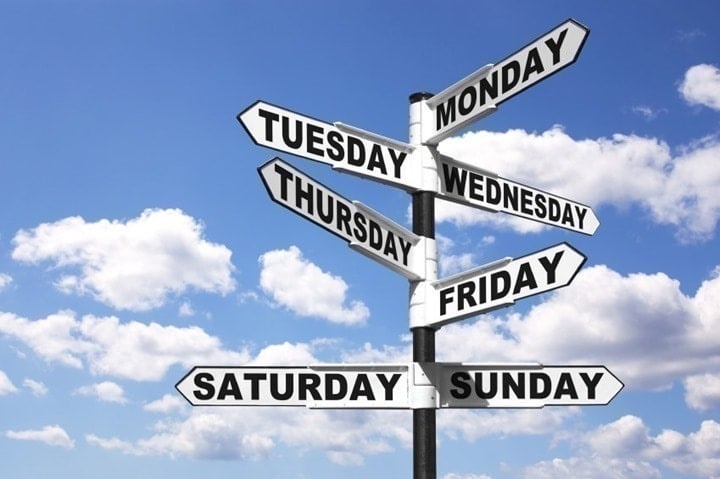 The Week in Review is a collection of both all the goodness I've written during the past week around the internet, as well as a small pile of links I found interesting – generally endurance sports related. I've often wondered what to do with all of the coolness that people write, and while I share a lot of it on Twitter and Facebook, this is a better forum for sending it on to y'all. Most times these different streams don't overlap, so be on the lookout at all these places for good stuff!
So with that, let's get into the action!
Sports Tech Deals:
There's a number of strong sports tech deals out there right now, primarily tied to Garmin's 'Birthday'. Which, is also phrased as 'Right, Fitbit, Apple, and everyone else have just released devices, let's steal some sales. I mean yes, Birthday. Either way, money savings for you.
There are no deals currently.
DCRAINMAKER.COM Posts in the Past Week:
Here's all the goodness that ended up on the main page this past week:
Sunday: Aero Optim 20J – The Wind Tunnel For Everyone: A Brief Explainer
Monday: Elite's New Training Desk: First Look
Wednesday: Whoop 4.0 Announced: Here's What's New and Changed
This past week was definitely the calm before the September storm. Hold on tight!
YouTube Video This Past Week:
Here's what hit the tubes over on the You of Tube, definitely don't forget to subscribe there to get notified of videos the second they hit! Note, this upcoming week would be a strong week to have that notification bell hit too…just sayin'.
Stuff I Found Interesting Around The Interwebs:
Here's a not-so-small smattering of all the random things that I stumbled on while doing my civic duty to find the end of the Internet. Also, there's a few things this week that were actually from a week or two ago – I'm just catching up on this list:
1) DesFit and I Go To the Alps to Review Watches: Actually, we went to the Alps for Eurobike. But we hiked/ran/rode nearly 30 hours worth in less than a week (plus squishing in two days at Eurobike). Des has his video up first, comparing the Fenix 6 to COROS Vertix 2, but it's more of a VLOG style video – complete with dueling baguettes and plenty of fun behind-the-scenes tidbits. I've got a companion video between the Enduro & Vertix 2, plus a pile of other videos on other devices (announced and otherwise). In the meantime, enjoy this one:
2) Apple Watch 7 Announcement Expected Tuesday: Apple's annual fall event is slated for 10AM US Pacific Time, or 7PM Amsterdam time. I should have everything you need to know posted shortly thereafter. Keep in mind that many of the software changes have already been announced back in June.
3) When Building Plans Give Away Product Plans: Granted, there's very little doubt Peloton is building a rower, it's just a matter of when. As an aside though, as with Zwift rowing, I remain skeptical on how big that market really is (in the US especially) for people to own home equipment. Every time I do napkin math on it, it just doesn't even come close to bikes and treadmills.
4) VanMoof becomes most funded e-bike company in the world: The company raised another $128M in its most recent round. No doubt it'll continue to easily expand, though if Amsterdam bike paths (home to VanMoof) is any indication, then the competition is quickly catching on. I've seen a notable increase in share of other hip e-bike companies in the last 12 months among the younger crowd.
5) More changes in Zwift Pack Dynamics: Things continue to evolve here, and seem to be looking better.
6) The FR310XT – 12 years ago: For fun, here's the review I wrote on the FR310XT some 12 years ago this week. It's interesting to see how things have shifted, and in some cases, where they haven't. Either way, it's crazy to think that little orange is 12 years old now. Doesn't feel that long ago – but at least we don't have to deal with the ANT Agent anymore!
Sports Tech Device Firmware Updates This Week:
Each week I quickly highlight some of the new firmware, app, software, and website service updates that I see go out. If you're a sports technology company and release an update – shoot me a quick note (just one-liners are perfect, or Tweet it at me is even better) and I'll make mention of it here. If I don't know about it, I won't be able to post about it. Sound good?  Oh – and if you want to get a head start on things, this page is a great resource for watching Garmin, Wahoo, Polar, and a few other firmware updates.
Garmin Fenix 6 Series/MARQ/Enduro BETA Firmware Update: The ever-growing pile of new features coming to these watches continues to march through beta iterations.
Garmin FR245/745/945 BETA Firmware Update: Mostly bug fixes.
Hammerhead Karoo Firmware Update: Some good updates to the CLIMBER feature included here, as well as various performance improvements.
Polar Ignite Firmware Update: Various bug fixes.
Wahoo ELEMNT/BOLT/ROAM Series Firmware Update: Various bug fixes.
—
With that, thanks for reading!