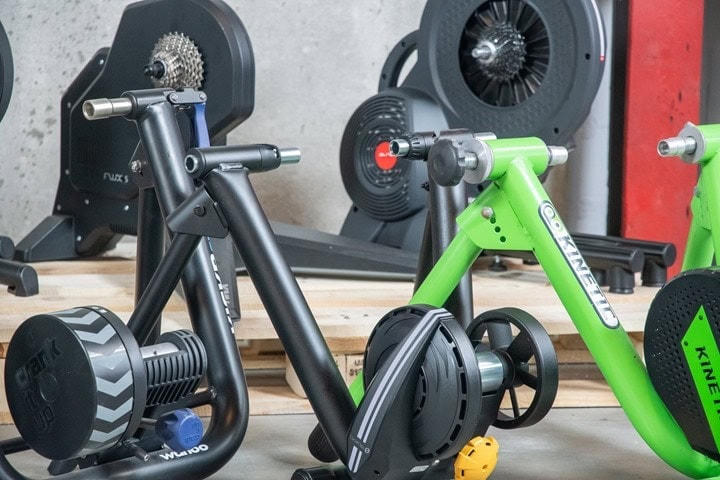 If there's ever a time for a giveaway, this is definitely it. With a boatload of folks stuck inside, any bit of gadgetry cheer I can help usher in your general direction is a good. Plus, this post helps buy me a few more hours time to finish adding a couple of words to my nearly 11,000+ word long 2020 Indoor Trainer App Guide (you can see a sneak peek of it on my Instagram Stories). So whatever the reason – it's time for a giveaway.
The winner will get a $500 credit to CleverTraining.com, my most excellent partner in this giveaway effort.  By supporting the site through Clever Training you also can save 10% on basically anything they sell (or get points instead that are kinda like cash).  If you win, you can use that credit for anything from a new trainer to a new watch. Or perhaps a new GoPro to properly document your backyard adventures, or simply new shoes to keep pacing around your living room.
In fact, with the current 20% off sale on smart trainers and related accessories, it'll also cover a number of trainers that are now down to even $399 – sweet! Whatever floats your boat and keeps you happy (Note: While they don't technically sell boats, they do sell stand-up paddleboards…which, are kinda like boats. And that also helps with social distancing. Just sail/paddle away!).
How to enter:
Simply leave a short description of the last workout you've managed while properly social distancing. It's as simple as that!
The reason you need a short description of 'why' is that if you just put a simple one-word answer (i.e. 'Walk'), you'll likely get caught up in my SPAM filters.  And nobody wants to be sandwiched between two pieces of SPAM, especially if you're pulling that can out of your hoarded stash.  Got all that? Good.
Good luck!
The giveaway entry period will run through Sunday, March 29th, 2020 until 11:59PM US Eastern Time.  Winner will be selected randomly.  One entry per person.  The selected product/products will then be ordered immediately and shipped immediately, assuming they're in stock. Anyone in the world may enter, there's no limitations there. However, some products can't be shipped internationally – though most can.