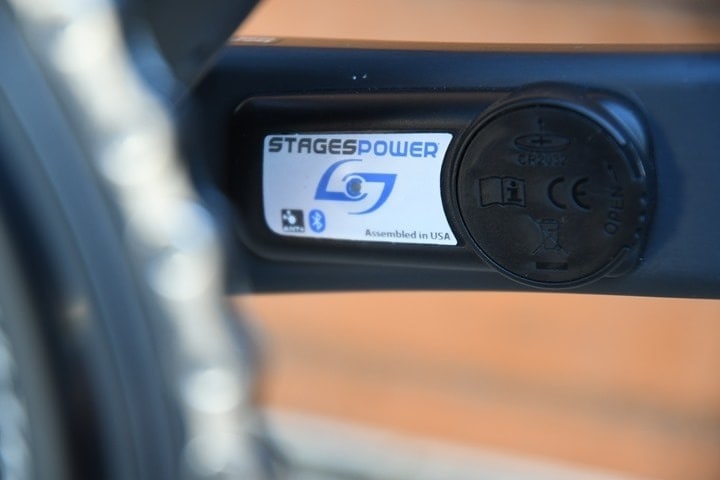 No matter how you feel about single-sided power meters, there's zero denying that Stages and their timing of the decade deal with then Team Sky, dramatically increased power meter consumption. In the rising tide lifts all boats department, they took with them not just (at the time) the budget end of the power meter spectrum, but also the mid and high end too. Not to mention aiding in the smart trainer realm by making it easier for people to train on the same power numbers inside and out.
These days of course, Stages is far more than just left-only power meters. They've got dual sided ones, as well as their Stages Dash lineup of GPS bike computers, and sometime in the next month or two – also their indoor smart bike. All of which ignores the bulk of their business in selling indoor non-smart bikes to gyms.
The point being, that despite the long term trend probably (most definitely) shifting away from companies like Stages making add-on power meters (and instead having them just built in the cranks), that day isn't anytime soon. And today's permanent pricing shift is basically Stages saying they aren't going into the sunset quietly. And there's no reason to – they're likely the most used power meter company out there.
Today's announcement brings the price of a Stages single-sided power meter to $299 from $529, and the dual-sided Stages LR units from $999 down to $729 for the Ultegra version.
● Shimano 105 R7000 Power L $299USD/ £299/ €299/ $549AUD
● Shimano Ultegra R8000 $349USD/ £349/ €399/ $649AUD
● Carbon BB30, GXP Road, and GXP MTB L $499USD/ £439/ €499/ $799AUD
● Shimano Ultegra R8000 Power LR $729USD/ £689/ €749/ $1199AUD
● Shimano DuraAce R9100 Power LR $999USD/ £939/ €999/ $1499AUD
Now one might think that Stages is trying to take money out of the hands of the Favero, Garmin, SRAM, and others of the world. And certainly, that's true. But I suspect the goal here is actually also protecting against the less expensive and less well known brands that have crept in over the past couple of years. Companies like Avio, Tempo, and Magene. All of these companies are shipping units today, though some of them have some sort of 'catch'. Be it limited availability to a specific region, no Bluetooth Smart support, or questionable technical support in a country half a globe away. Some of them *are* accurate though, and some of them might actually make a lot of sense for your needs.
Stages is basically pulling a 'Men in Black', waving their hands, and saying 'You didn't see those units'. Because at $299 – it's hard to argue with that pricing or a well established company.
The units that get the price reduction are all Gen3 models, which has overwhelmingly seemed to have resolved all the waterproof sealing and signal issues of years past. These have dual ANT+/Bluetooth Smart, and use standard CR2032 coin cell batteries.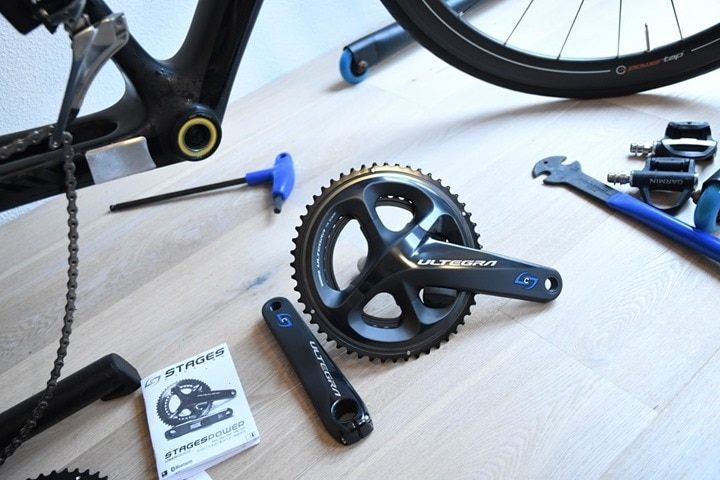 However, on the flip side, the Stages LR units are still Shimano R8000/R9100 crankset based, which means they're still subject to some of the variability that all power meter manufacturers are struggling with, specifically on the right side of that crankset (which is why it doesn't terribly impact the single-sided left variants). Even Shimano themselves has struggled – perhaps more than others – with instability of this crank arm design for attaching power meters to it. Shane Miller and Keith Wakeham have talked at length about this.
Still, I think the deal here is all about the single-sided crank arms. Now, I've discussed my concerns with single-sided crank arms for years (which simply double the left leg power to give total power). Most people aren't actually balanced (which is fine), but more importantly, many people actually have variation in their power balance. You shift your leg balance as you fatigue, or even at certain levels. My power balance shifts the more wattage I put out – it's different at 250w vs 500 vs even 125w.
But, I've also noted that training with a power meter that's a few percent variable is definitely better than no power meter at all. If you can afford a full power or dual-sided power meter – great! But, if you can't, or if this is perhaps for a bike that having perfection in your numbers isn't as important, then that makes total sense. As always, do your research. I've written boatloads on this in the past.
(I know, I owe you a 2019…err…2020 power meter buyers guide, but honestly, nothing of note happened in 2019 in the power meter world. In fact, today's announcement is the biggest shipping-focused power meter news of the last 12 months.)
With that – I'm back to CES related goodness. Stay tuned to the site, Twitter, and Instagram!