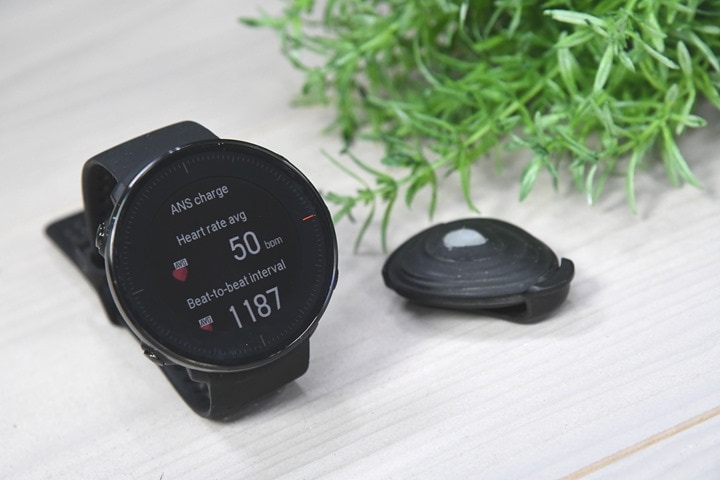 What's New
Remember back in June when Polar announced the Polar Ignite GPS watch? That unit had a huge amount of new features not previously seen on any Polar device. The $220 device was mainly targeted at non-endurance athletes though, competing for the same dollars as an Apple Watch, Fitbit Ionic, or Garmin Vivoactive series. At the time Polar didn't anticipate exactly how much endurance sports folks would want these features, specifically, folks that bought the Vantage V or Vantage M units.
It was actually an interesting discussion with them at the time, because some of these features (namely FitSpark and Nightly Recharge) are in some ways diametrically opposed to the higher end training load and recovery features found on the Vantage series. By and large, the endurance-focused Vantage series tries to get you from doing too much to aide recovery, whereas the Ignite series somewhat takes the approach of trying to get you to workout, even if you've already worked out.
Now today's update doesn't quite require us to sort that issue yet, as FitSpark isn't coming till December. Instead, most of the updates today are around the less contentious features, such as sleep insights and even added Galileo satellite support.
Here's everything the Vantage V & M got today:
– Sleep Quality Insights & Sleep Plus Stages: Gives you a sleep score as well as provides REM/Light/Deep sleep data
– Recovery Insight & Nightly Recharge Option: Looks at breathing rate/heart rate/heart rate variability (ANS data) to figure out if you're recovering at night
– Serene guided breathing exercises: Guided breathing exercises
– Added Galileo satellite support: Another satellite system that can in some cases provide better coverage or accuracy
– Added QZSS satellite support: Satellite system focused on Japan/Asia/Oceania
– Added footpod manual sensor calibration: Ideal for footpod users to manually configure their calibration factor
– Added Zone Lock for heart rate/pace/running power/cycling power: Brings back the older Polar feature for the Vantage series
– Added fitness test using the internal optical HR sensor: This wasn't previously available.
What's Next
Further, in December, the Vantage V & M will receive another update, which will bring:
– FitSpark: This offers one-off workouts on-demand, kinda like having a workout robot in your watch
– Race Pace: Running focused feature from the V800 that's for pacing races
– Strava Live Segments (Vantage V only): Tells you how far ahead/behind you are to leaders on a given Strava Segment
Atop all those changes, the company also added a new color variant to both the Vantage V & Vantage M: Blue. I appreciate that Polar just calls it blue, and not something like Frost Blue like some other companies…cough, Fitbit, Garmin, and Apple.  These bands can be purchased separately for $39 (Vantage V) and $24 (Vantage M). Finally, there's also a 'black copper' version of the Vantage M coming on Thursday.

Got all that? Good.
Let's do a quick look through some of these features and how they appear: First up is the Sleep Quality insights and Sleep Plus Stages. These are largely viewed within the app though you can view much of this on the watch itself, it's just not as pretty:
Now there's also Nightly Recharge, but that requires three days' worth of data to get lit up, and at present I've only got one night's worth of data on the new firmware.
But just to give you a picture of what it looks like, here it is on the Polar Ignite watch: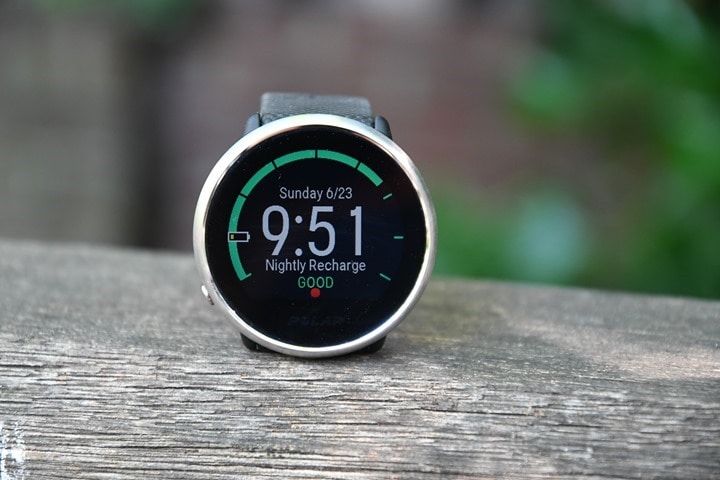 Note that even after one night though, you'll start getting the ANS sleep details showing up, on both watch and app:
Next, if you're on a Vantage V, you'll be able to make the choice between Nightly Recharge, and Recovery Pro.  Remember, this goes a bit back to features targeted at two different crowds. Polar's put up an entire page on how to decide which one makes the most sense for you at that point in time. It's likely for example that you might go with Nightly Recharge for the off-season, but Recovery Pro for mid-season. Another Polar Ignite watch feature was Serene, which is a breathing exercise focused feature. That's now accessible by pressing the lower left button, right next to settings.
After that, Zone Lock has been added. This falls into the camp of 'V800 things that are finally on the Vantage series'. This allows you to specify a heart rate target zone, but also a power or speed zone. And notably, Polar allows you to do so for running power as well as cycling power. Of course, if you're on the Vantage V there's also wrist-based running power too.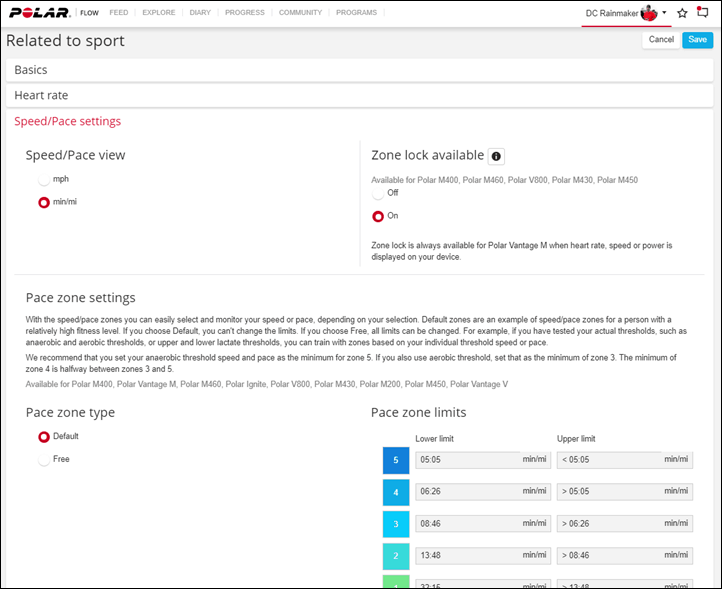 Next, if you've got a running footpod, you can go ahead and manually calibrate this. To which a lot of people are like 'WTF, finally!'. This impacts not just Polar's own footpod, but also companies like Stryd.
Finally, there's the new Galileo satellite option. By default, Polar will still specify GPS+GLONASS (as does Garmin), but now you can manually change your preference over to Galileo. In talking to Polar, they recommended for my home training area to stay on GLONASS. This mirrors what Garmin says as well, though I suspect this frankly has less to do with my training area or Galileo, but more to do with the Sony GPS chipset both companies are using being less awesome in Galileo (versus the MediaTek chipset from yesteryear where I get excellent Galileo results).
In addition, they also added GPS + QZSS, which is aimed primarily at Japan/Asia/Oceania.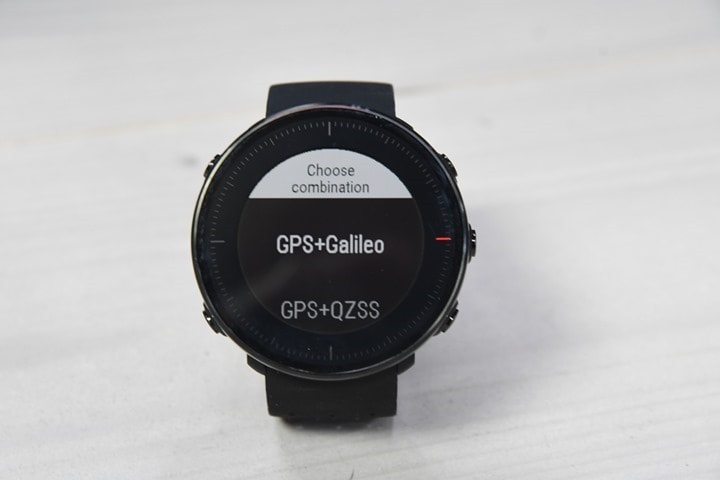 Now I've only done two workouts with the new firmware. First was yesterday, an openwater swim, and in that case, I was using GLONASS (since that's what Polar recommended). Though, perhaps I should have tried out Galileo because the Vantage M track was definitely the worst of the bunch.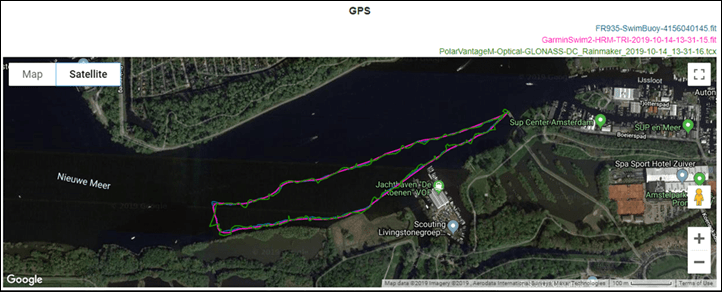 This morning I had a pool swim workout, so no GPS – nor really any of the new features. Though I did have issues where it didn't track my distance at all. It just was null the entire swim. On the bright side, heart rate worked. This may or may not be related to the firmware update, I don't know. I don't typically take the Vantage M for pool swims, it was just sorta a case of the watch was on my wrist from the night sleep tracking, and off to the pool I went.
Final Thoughts
Still, bugs aside – I'm really looking forward to the continued updates here. Whether it be bringing back previously discarded features (as with the Zone Lock), or bringing in the new Ignite features, it's good to see Polar hitting the release timeframes they've promised, especially when new features are involved.
With that – thanks for reading!