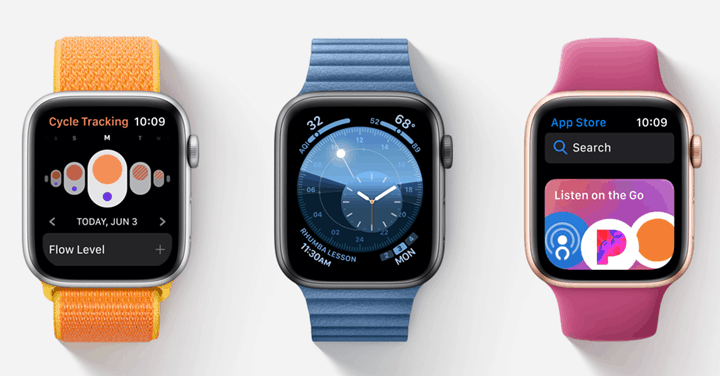 Yesterday at Apple's annual Worldwide Developer Conference (WWDC), the company detailed the incoming mass of features across all of Apple's platforms, from computer (MacOS) to phone/tablet (iOS/iPadOS), and yes, Apple Watch. In the case of Apple Watch, that operating system is WatchOS, and is the platform that not only Apple's stock apps but also 3rd party apps operate from. The next version coming in a few months is WatchOS 6.
Like most software development platforms it has continued to grow each year, adding not just more apps – but more importantly more functionality. For the most part, what you heard yesterday in the keynote was likely but a fraction of the things developers will get more details on over the coming days of more nerdy presentations. Only the biggest and most sexy features manage to make it onto the keynote. Whereas the minutia of tiny tweaks that can make or break smaller apps are left for developers to uncover like a scavenger hunt throughout WWDC.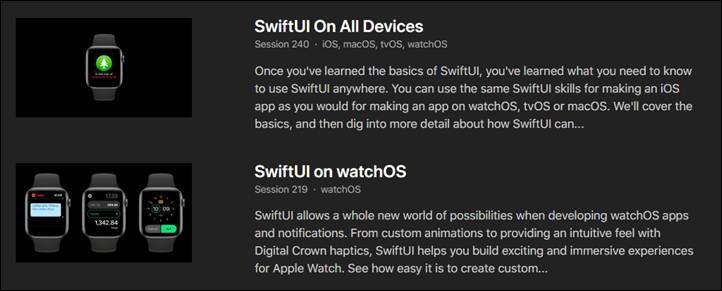 In many ways, the wearable development patterns of Apple and Garmin are actually fairly similar these days. Both companies have developer events (Connect IQ Summit about 2 months ago for Garmin) that give you a rough idea of what's to come with their upcoming hardware lines. Neither company tends to release meaningful new watch hardware at these events, nor give overt specifications of upcoming hardware. Instead, they outline the realm of the possible for developers, and if you piece together those clues well enough you can usually get an idea of the arc that's coming down the road.
And both Apple and Garmin's event features morning group workouts, for those that wish to add a bit of suffering to their schedules.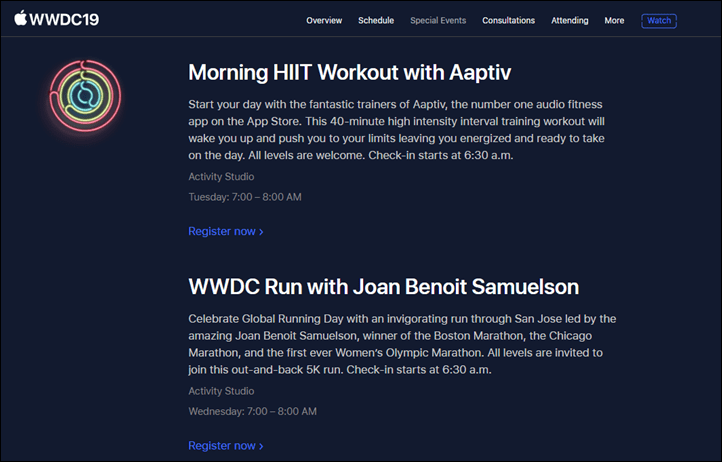 With that, let's dive into the details that you actually care about.
New WatchOS 6 Features: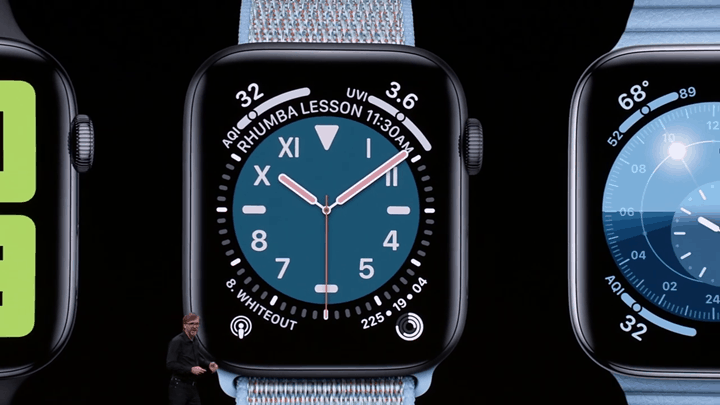 For this post I'll primarily be focusing on the consumer-specific features, rather than some of the nuanced developer bits. These are features that owners of all Apple Watches except the original Apple Watch will get, starting in September. This means it's compatible with Apple Watch Series 1, Series 2, Series 3, and Series 4. The original Apple Watch lacked a specific official 'Series' identifier (though is sometimes referred to as 'Series 0' now). In addition, you'll need an iPhone 6s or later paired to it, as WatchOS 6 is tied to iOS13 (and phones prior to the iPhone 6s aren't getting iOS13).
Folks that have developer accounts can download the beta today (with the usual beta caveats). As usual, expect some of this stuff to change slightly between now and final release. It always does.
Standalone WatchOS App Store'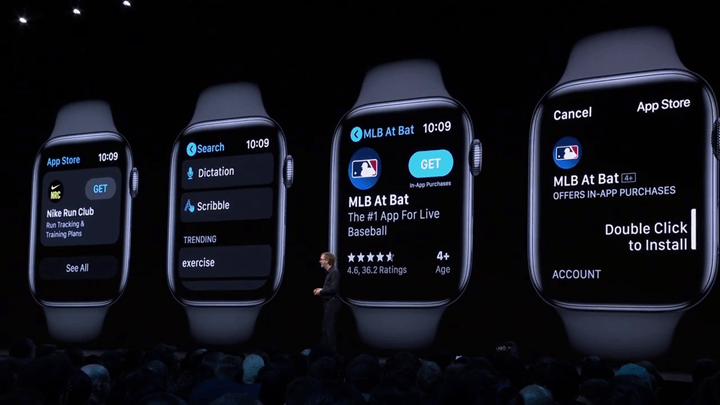 This will allow apps to run independent of a companion iOS app being installed. The way it works today is that if you wanted to install the United Airlines Apple Watch App, you had to first install the United Airlines iOS (iPhone likely) app. For companies like United, this wasn't a big deal. But for other companies that just wanted to develop a watch-only app, it meant that they also had to develop a full iOS app, which increased not just development but support also.
Now, companies can create WatchOS only apps. Further, Apple is going to have a curated (read: filtered) dedicated WatchOS app store on the watch itself, so you can search/browse for apps from your watch without (in theory) touching your phone.
Women's Cycle Tracking:

Like Fitbit and recently Garmin, Apple will be adding in support for tracking menstrual cycles  and related female health stats directly from the watch.  You can track symptoms such as headaches or cramps, record flow levels, as well as see cycle length and variation. In addition, it'll also provide an alert when your fertile window or next period is set to begin. Further, it can incorporate data points from ovulation prediction kits and readings from basal body thermometers.
While all this is going to the Apple Watch, Apple's also making this available on iOS as well, so you won't be required to have an Apple Watch to take advantage of these features.
Activity Trends:
The Activity App (which is where you monitor steps and daily activity), will now show longer term trending stats for nine stats, including move, exercise, stand, walking pace (new), flights and stairs climbed, and 'cardio fitness level'. These are shown over the last 90 days or last 365 days, and will give you a directional arrow of how you're trending during that timeframe.
Hearing Health: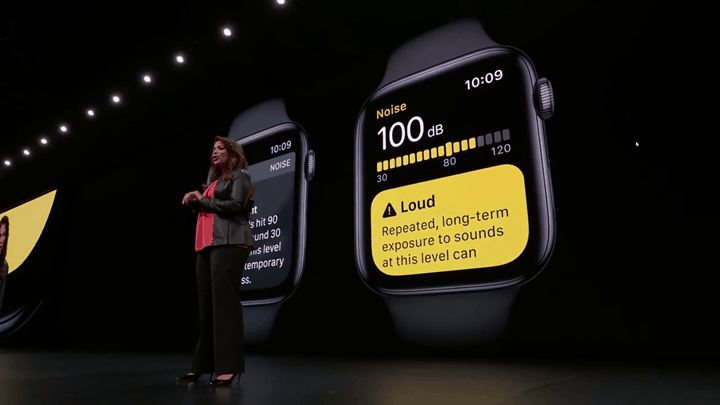 When in loud environments (such as a concert) the watch will alert you when sound levels are at certain decibel levels that can cause hearing loss, as well as showing you the duration that it becomes risky. The watch does not record or save any of this audio.
Live Music Streaming API's: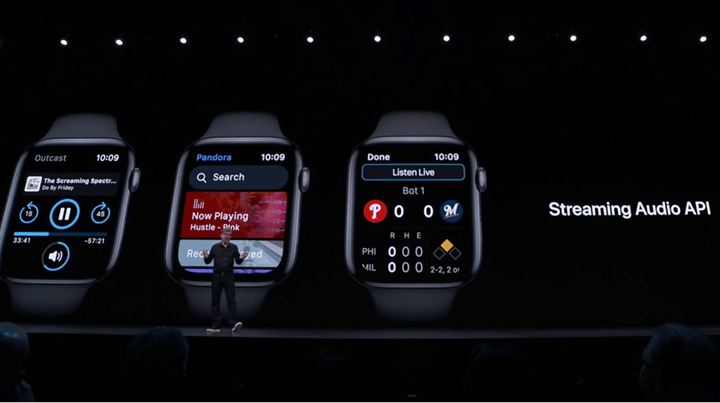 The watch will now allow apps to leverage a streaming audio API with the main use case here being cellular connectivity. This will allow 3rd parties to more easily stream music, podcasts, radio streams, etc… without having to re-invent the wheel.
Out of all the items here, I think this one is actually the most significant in relation to 'challenges' for the likes of Garmin. Not because Garmin can't do it, but because Garmin won't have it. It's a core reason I think the whole implementation in the Vivoactive 3 Music LTE is somewhat flawed: You can't stream the music, you have to pre-download it. To me, that takes away so much of the benefit. Which isn't to say Garmin won't ever do it, I'm sure they will. And I'm sure this very addition will spur them into figuring it out with their partners.
Random Bits: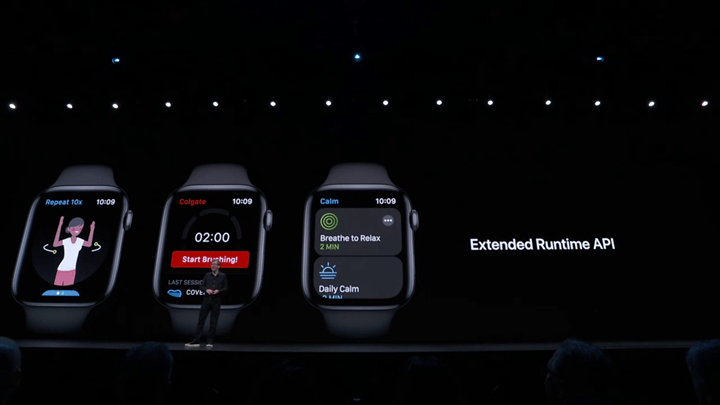 Then there's a pile of little things that we don't have a ton of information on. For example:
– Ability to get current elevation as a data field mid-workout
– Ability to use Stopwatch mid-workout
– Added hourly haptic (vibration) notifications, along with hourly chimes
– Added cellular connectivity icon to certain watch faces (aka 'complication')
– Added tip calculator app (for splitting bills)
– New watch faces
– New Calculator
– Redesigned Voice memos
– Apps get extended Runtime API for longer duration situations (like yoga), before a screen turns off
In addition, there's one new bit of hardware – which is that Apple has added a seasonal band with Pride colors. Officially this is the 'Pride Edition Sport Loop', and all proceeds benefit the following specific LGBTQ organizations: GLSEN, PFLAG, The Trevor Project, Gender Spectrum, The National Center for Transgender Equality, and Encircle in the U.S., and ILGA internationally.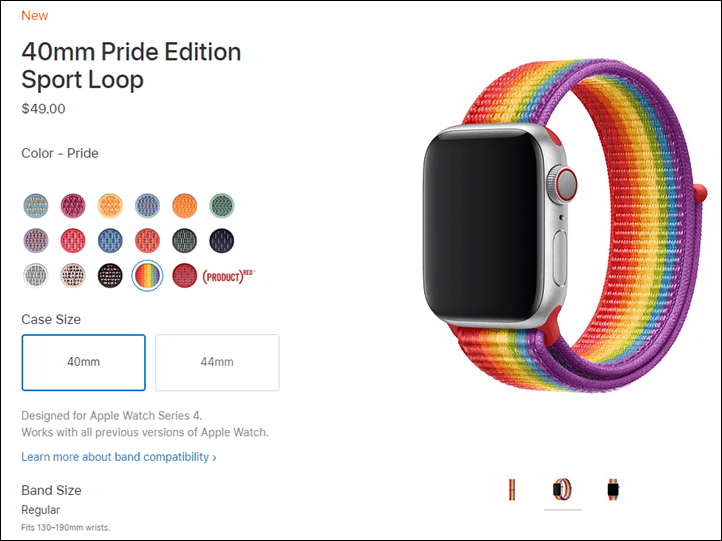 The band is available to order from today.
Going forward: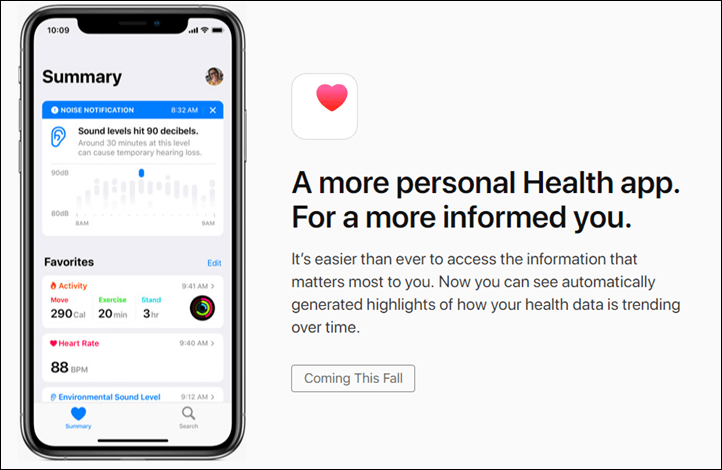 With Apple having passed through Apple Watch version 4 last September, they've set themselves up with a pretty consistent annual release cycle now, timed to the first or second week of September. The same timeframe and event they typically announce new iPhones. Last year we saw Apple update to the Series 4 with a larger display, ECG functionality and substantially better optical HR accuracy. So good I'd argue it's the best in the industry.
Inversely however, their GPS accuracy tends to be the worst in the industry – generally cutting corners and doing other weird track smoothing stuff for no apparent logical reason (except that it looks 'pretty', like a Nike swoosh logo).
Apple's continued focus this past year has been on the medical features of the Apple Watch, either through expanded ECG functionality and other medical-focused programs/trials/features, or via acquisitions in the medical field (like two weeks ago for an asthma monitoring company). We're seeing hints of some of the sports features above that will arrive in September, but Apple also tends to hold back numerous features for Apple Watch until September. Especially any hardware driven ones.
And of course – the biggest question facing the sports tech industry is whether Apple will formalize their $199 price point for Apple Watch. They continue to permit various US sellers (namely Walmart and Best Buy) to drop the non-LTE version down to $199, but Apple themselves has never updated their own formal price on their site to indicate such. Doing so would be a serious market shift for not just themselves, but also big box retailers. It would change how they position the watch within in-store lineups against Garmin, Fitbit, and others. And it would also add significant pressure to both Garmin and Fitbit to feature-compete on a GPS and music-equipped wearable at a sub-$200 price point. Something neither company offers today.
Time will tell, but I suspect this September won't disappoint within the wearable industry. Namely because, it rarely does.
With that – thanks for reading!
(Note: All imagery in this post from Apple's WWDC 2019 Keynote Presentation, or Apple's WWDC 2019 WatchOS 6 site)