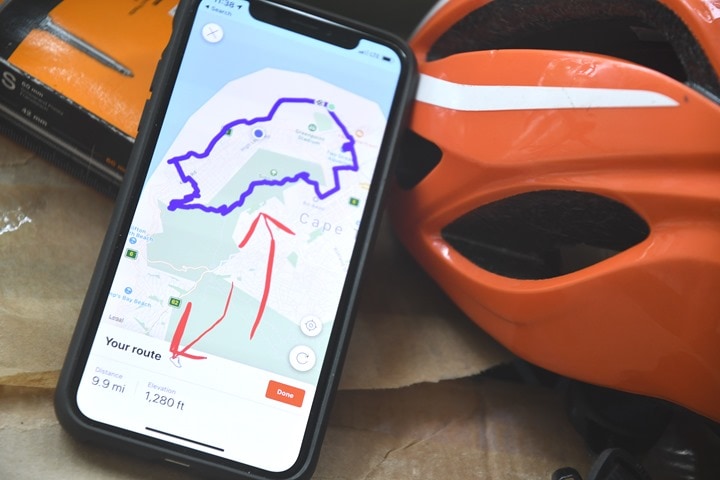 I'm sure there's many creative ways I could have titled this post, but I'm going with what I believe to be the most accurate representation of this new feature, despite my desire to channel my inner 5-year old boy self.
Still, titles aside – this is actually probably the most interesting and useful new feature Strava's rolled out in years. Is it perfect or complete? No – it's still beta, but it's definitely cool as it stands here today – and it's something you can use immediately. Plus, it's simple enough I can write about it in under 4,000 words.
See, previously to create a route on Strava you had to tap your way through street by street, trying to get exactly the route you wanted. And you had to do it on the desktop. Now though, you can merely swipe your finger in the direction you want to go, and it'll automatically generated the route based on heatmap style data from millions of activities.
[Update – Feb 28th: In the last few days it appears that Strava may have done more than just borrow inspiration for this new feature from Foothpath. Here's a solid piece Cycling Tips wrote up about it.]
How it works:
First up, you need to ensure two things:
A) That your Strava app on iOS or Android is fully up to date (the update quietly released on Feb 12th or 13th for iOS, but was enabled on the 14th).
B) That you're a Strava Summit member (that's the paid tier)
Once you've checked off those two boxes, you'll go through the most non-logical steps on planet earth to find it.
1) Open the app
2) Tap the 'Record' button as if to start a ride
3) Click the Routes icon (lower left one)
4) Click the + in the upper right corner of the routes page
5) Change the route type if desired between run or ride
6) Tap the pencil icon
7) Swig-zag-wag your finger around the map like Karate Kid
8) Wait a few seconds, magic route appears.
9) Give the route a title and save it.
Wait, you wanted a visual demonstration of those 9 steps? No problem. Here we are at the beginning of opening the Strava app and then tapping the Record button, after which you hit the routes button.
Next, whack that "+" icon in the upper corner to create a new route. Then, decide whether you want a running route or cycling route. You can tap the little shoe (or bike) in the lower right corner to change it.
Next, you'll see a blue dot on where you are, but that doesn't have much bearing on your routes. Instead, if you want to move the screen somewhere else you can. Either way, once done hit the pencil icon, and then simply draw (for example) a circle using your finger, like this (in orange):
A few seconds later it'll create a route automatically that roughly follows what you proposed via your finger expertise.  You can then give it a name and change the privacy settings on it. After which, you'll hit save.  The route then shows up in your routes list like other routes.
And if you've got 3rd party devices like those from Garmin, Wahoo, Sigma, Karoo, and many others – it'll automatically show up on those devices depending on how you have those devices/apps configured.
So, what about point to point routes? Yup, you can do those too.  But, you have to do it in one swipe. I don't see any way to edit a route after I've done one finger swipe:
And that gets to what I see as the most problematic issue with the beta: No satellite mode.  As you may have noted by my title above – this leads to tricky route creation. Here in Cape Town, for example, I'd want to specifically avoid off-road trails while running (or riding) alone. It's simply not safe: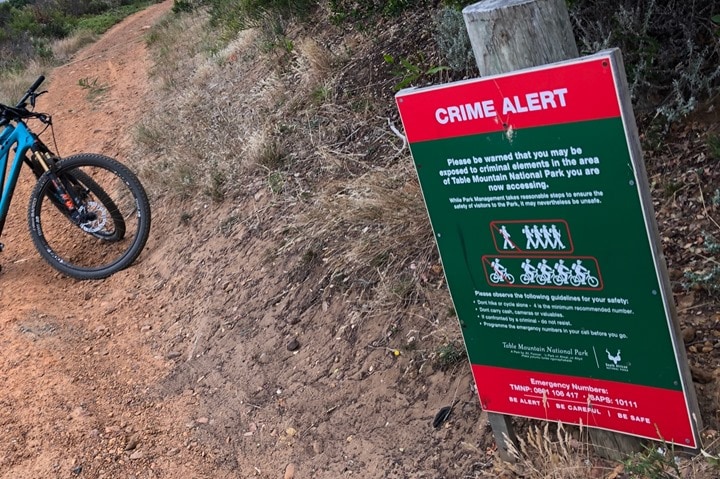 But I can't really easily see what are areas I want to run or ride with the Strava routes feature, since it doesn't allow me to toggle between map view and satellite view.  And since the maps data here isn't terribly accurate, even the non-coastal run (according to Strava) is actually a very nice coastal beach run in reality, while the part through the green is very much a giant mountain (and the green sorta implies a park).
I totally get that the security concerns of one area don't apply to all, but the reality is that in virtually all my route planning anywhere in the world, I toggle satellite view constantly to see what kind of areas am I going through. Farmland? Industrial wasteland? Nudist colony? All things potentially spotted on satellite view. Maybe.
(Note: For more complex routes, I continue to use this method/app here instead.)
It's cool stuff: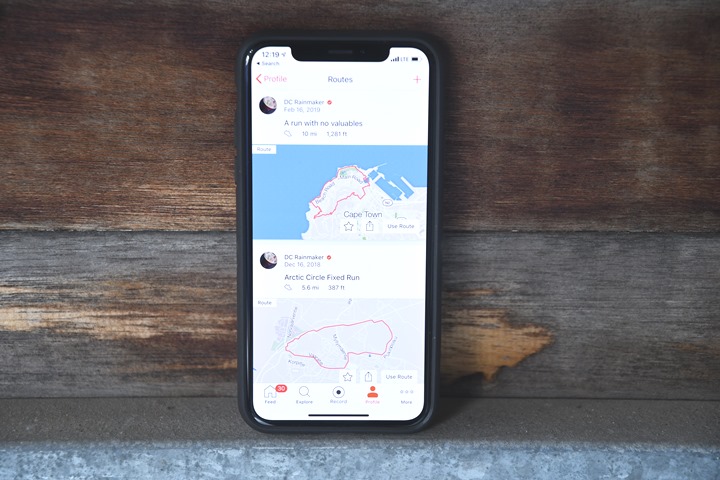 Of course, this is a beta, and one that Strava reportedly fast-tracked in under two months from initial solo developer concept to the widespread beta we see today.  So it's likely that we'll see more changes to it in the future. My top three would be:
A) Allow more than one swipe
B) Allow manual edits
C) Allow switching into satellite mode
I'm sure there's other recommendations people have as well – such as choosing routes that aren't hilly, or perhaps are specific to on-road/off-road type scenarios.
Still, I think this is the best new feature we've seen from Strava in years. Admittedly, it's about the only new non-security/rebranding feature we've seen from Strava in years – so the bar is kinda low. If comments on past posts are any indication – people are waiting for not just one new Strava feature, but a dozen of these. Hopefully this being merely February, we'll see many more of these types of creative and useful features added to the platform over the course of 2019.
With that – thanks for reading, and have a great weekend!