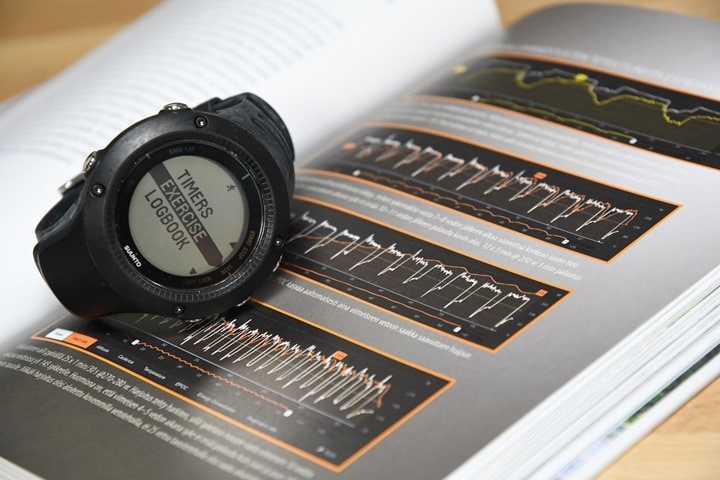 Two days ago Suunto announced plans to retire their online training platform, Movescount, sometime around Summer 2020 (~18 months from now). Instead, users will use the newer Suunto online platform (previously called Sports Tracker – no relation to SportTracks). That's the platform that Suunto has been pushing since the launch of the Suunto 3 watch a year ago, and then this past summer with the Suunto 9 series.
As one might expect, this has bubbled all sorts of questions to the surface on a variety of topics. Be it from the lack of features in the newer Suunto platform, to the lack of support for older watches (especially the Ambit 1/2 series) – there's plenty of cause for needed clarity.  Suunto attempted to cover that in a lengthy page of FAQ's, though given the number of questions I've seen over the last 48 hours, it's apparent that page might not be as clear as desired.  So, I'm going to take a stab at covering some of the key points (after double-checking a few things with Suunto).
I'd note that the shift towards the newer Suunto platform is hardly a surprise. Suunto has been very clear since at least last May that no further feature updates would come to Movescount. From a Suunto internal standpoint they long ago sat down at a Finnish table and had the mother of all conversations about which platform would remain (Sports Tracker or Movescount), and ultimately decided Sports Tracker was the chosen child. Beating that horse is mostly pointless at this juncture.
Instead, what's more important is closing that gap between the significant number of features on Movescount that are missing on Suunto online.  Especially power features, the same features that Suunto has specifically noted they're shifting the majority of their focus to since the Suunto 9 series.
What's changing: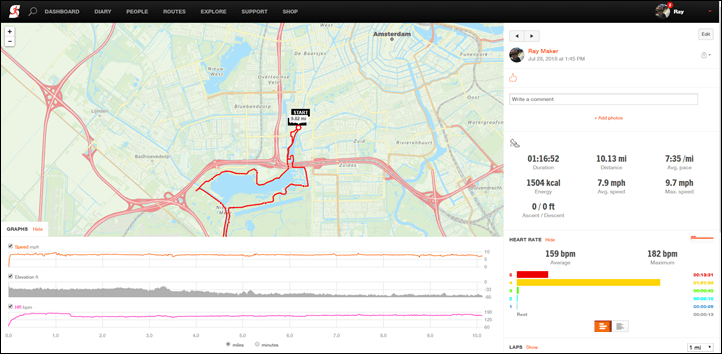 In short, in summer 2020, Suunto will shut down the Movescount platform. Between now and then, the two platforms will operate concurrently (as they have been for a long time already). You can basically continue life as normal on either platform if you want till the very end. Above is the new Suunto platform.
Starting later this spring Suunto will start allowing you to transfer data from Movescount to the new Suunto branded platform. That'll transfer your workouts and exercise data…but it won't transfer much of anything else.
In fact, Suunto was kind enough in their post to include a long list of things that will be left for dead:
Personal information including body metrics
Routes
POIs
Suunto Movies
Groups you belong to
Events that you are attending
Training programs
Suunto Apps for your watch created by the Movescount community
Device settings
Some of these frankly aren't super big deals. Most people have likely saved their Suunto movies for example, and events aren't likely a big draw either.  However, some items are bigger tickets. The lack of routes and POI's is especially bizarre.
Of course, it's bizarre for a less obvious reason. See, Suunto's new platform doesn't support POI's (points of interest), which are often used on/within routes (how you plan to go somewhere). For a company that has built their entire being upon the hiker and deep-mountain outdoors person – lack of transfer of routes and POI's are a weird omission.
To be clear: Yes, the new platform supports routes. And yes, you can manually export them out yourself and then manually import them back in again. But Suunto won't do that for you. And you still won't have POI's when all is said and done.
The other less obvious semi-big ticket item here is that this officially kills off Suunto's journey with their app platform. Once over on the new Suunto platform, the older series Ambit/Traverse units that could access the Suunto app store will no longer be able to do so. Suunto hints at this here and there, but it's as clear cut as they could. Apps are dead. Simple as that. Though, I suppose most of us saw that coming. When Suunto released their Spartan series a few summers back, it lacked apps – so this isn't an unexpected turn of events.
Beyond that, I still find the new platform far too dumbed down for my liking. I continue to use the Movescount side – and will likely continue to do so for quite some time. But I'll give Suunto the benefit of the doubt that between now and next summer they'll get things up to snuff.
The Big Gap: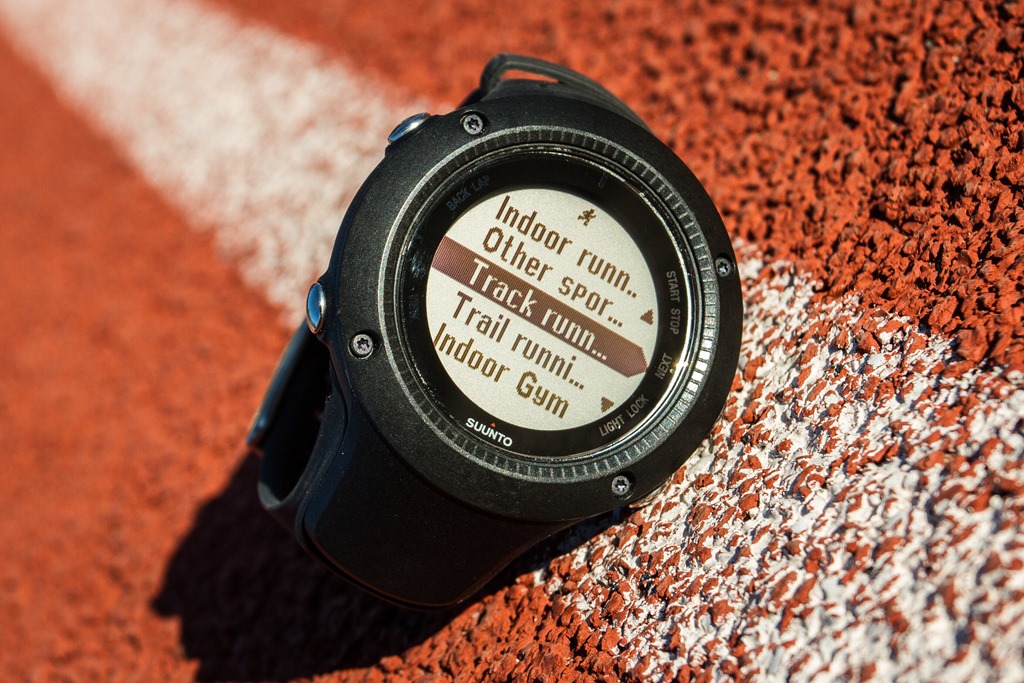 Of course, the big gap here is what happens to the Ambit 1 & Ambit 2 series*. These units predated Suunto's wireless sync days, so they don't have Bluetooth Smart sync (only ANT+ sensor support). Thus, they can't talk to phones and instead upload via cable to a Mac/PC. That's been working well enough for quite some time of course.
As it stands today, there's no plan for those watches.
Which apparently doesn't mean there won't be a plan, but there just isn't a plan today.
I went round and round with Suunto on this via e-mail, and the long and the short of it is that they're awaiting user feedback and then will determine a specific course of action from there.  Which is a simple way of saying they're waiting to see how many people scream (and how loud they scream).
The simple resolution here would be to just update the Suunto desktop sync app to support the Ambit 1/2. But undoubtedly that likely brings with it some legacy code (or work) they're trying to avoid.  Note that the Suunto Ambit 2 was introduced in March 2013, however, the Suunto Ambit 2R was introduced in January 2014 – about 5 years ago. Of course, Suunto continued to sell these for a number of years later.
Folks may remember about a year or so ago Polar tried to pull a similar thing when they announced that older watches were being cutoff for uploads. Of course, that went over like a lead balloon – especially since in Polar's case many older watches are used across academia/research/etc as well. Polar eventually backtracked on those plans and life went on.
Again, Suunto isn't saying they're not going to support these watch's ability to function, but they aren't saying they will either. They're just saying 'Sit tight, we'll see.'
*Technically this includes more than just the Ambit1/2 units. It also includes the M-series, T-series, and Quest watches. Though, I've never reviewed those other ones here, and I suspect there's not many of you that really care too much about those.
Going forward: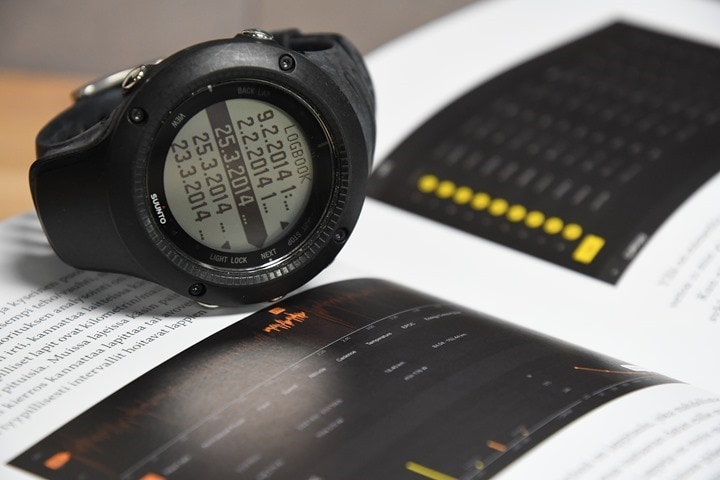 With the recent acquisition of Amer Sports by a large outside investment firm, it remains to be seen how that'll impact the Suunto subsidiary. Ideally, said investment firm would pour in endless piles of money.  In which case my suggestion is simple: Developers, developers, developers.
Suunto doesn't have a hardware problem – they have a lack of software problem. A problem that this platform change will ultimately increase.  Of course, the company would probably argue that by eliminating one platform they can redirect staff that has been spending time maintaining Movescount over to Suunto online. And that's true to a degree, but realistically not a meaningful degree. For the most part, developers focused on new features wouldn't have been working on Movescount in any large numbers – so the bump there is minimal.  Hopefully with new investment money though, they'll get an extra developer or sixty.
Of course, the biggest issue here is how to handle the Ambit 1/2 units.  One of the most overlooked aspects of the Garmin device world is the non-reliance for virtually all of their devices on a web-based service to access your recorded workouts. You can simply plug in your watch to your computer and offload it via USB like any other file or with local desktop software that exports to your computer (even a Garmin Forerunner 305 from 13 years ago!) . Same goes for Wahoo, Sigma, and others. But that's not true for Polar or Suunto (or Apple). This means that in cases like this where companies want to make a shift in technology, they're going to hard-break people.
(Side note: While there are sometimes 'creative' 3rd party utilities to get around some of these limitations, I don't see them as super realistic for 99% of the people out there.)
Hard-breaking folks is a really tough nut to crack, especially for a watch that's designed at being this long-lasting functional bit of gear. My simple opinion is that even if you break online/app functionality, one should *always* be able to record a workout and then download that data in some way/shape/form (until that watch dies of other causes). Though, I'm certainly interested in other thoughts on the matter.
Still, I'm optimistic Suunto will come up with a plan to solve things over the next few months. By going with a decommissioning date some 18 months into the future, they've given themselves plenty of time to come up with a plan and execute on it. Even if we don't necessarily like it. Hopefully, that end plan will at least maintain core functionality for all watch owners, even if it lacks the extended functionality.
With that – thanks for reading!