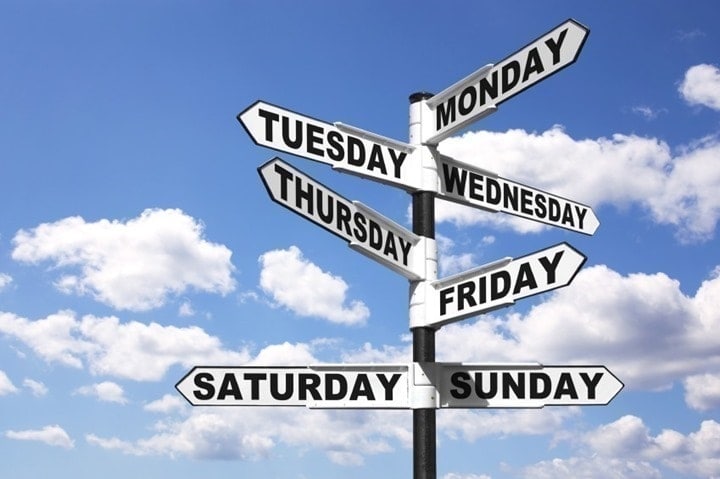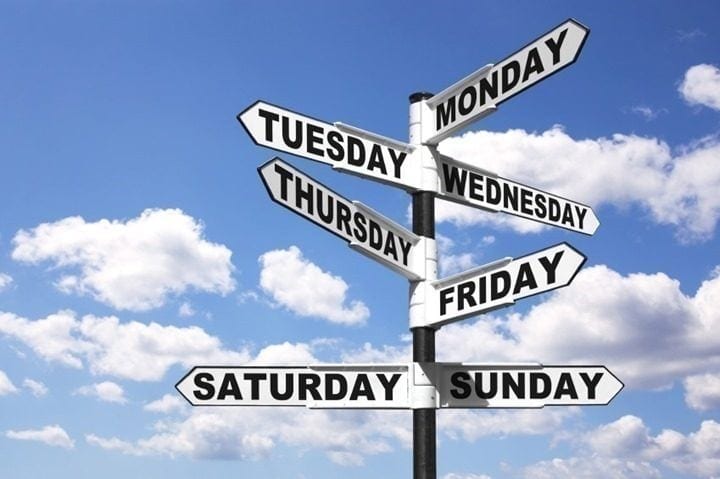 The Week in Review is a collection of both all the goodness I've written during the past week around the internet, as well as a small pile of links I found interesting – generally endurance sports related. I've often wondered what to do with all of the coolness that people write, and while I share a lot of it on Twitter and Facebook, this is a better forum for sending it on to y'all. Most times these different streams don't overlap, so be on the lookout at all these places for good stuff!
So with that, let's get into the action!
DCRAINMAKER.com Posts in the Past Week:
Here's all the goodness that ended up on the main page of DCRainmaker.com this past week:
Monday: 5 Random Things I Did This Weekend
Tuesday: First Ride: Everysight Raptor Cycling Heads-Up Display
Thursday: Garmin inReach Mini Satellite Communicator In-Depth Review
Sports Tech Deals:
There's a smattering of sports tech deals out there right now, here's what's cookin':
Product

Sale Price

Amazon

Other site

Sale Notes

Apple Airpods (2nd Gen) - $30-$50 off
$159
$109
Amazon
I use AirPods primarily when I'm traveling just to listen in airports, planes, etc... I don't tend to use these for workouts due to them falling out.
Apple Airpods Pro - $70 off!
$249
$179
Amazon
It's been a while since we've seen them this low (and the last time they were any lower was last Black Friday at $80 off - so not much difference).
Beats PowerBeats Studio Buds - 17% off
$149
$125
Amazon
I've been using these since earlier this summer, primarily on my indoor workouts, but also on some of my runs (for example, in testing out the COROX Vertix 2's music capabilities). I like them.
Polar Grit X - 20% off
$429
$350
Amazon
Given my post this past week, seems like something might be coming up here shortly. Still, a good watch for the reduced price.
Tacx NEO 2 SE (Special Edition) - 16% off (US)
~€1,100
$1,170
N/A
Chain Reaction
The Tacx NEO 2 SE is basically just a NEO 2 but with added native thru-axle compatibility. That's it. Note this is shipped by Chain Reaction, but comes with either a UK or EU power adapter. You can simply use a $1-$2 power adapter without any problems in the US. All Tacx trainers are dual-voltage (and in fact, I regularly use $1 adapters with trainers when companies send me out of country units to test).
Tacx NEO 2 SE (Special Edition) - 25% off (Europe)
~€1,100
£899.99/€1,061
N/A
Wiggle
The Tacx NEO 2 SE is basically just a NEO 2 but with added native thru-axle compatibility. That's it. The UK price is 25% off, whereas the EU price will vary from about 15% off based on exact country.
All of the above links help support the site as well, which makes you awesome.
YouTube Videos I Made This Week:
Here's what hit the tubes over on the You of Tube, definitely don't forget to subscribe there to get notified of videos the second they hit!
Stuff that I found interesting around the interwebs:
Here's a not-so-small smattering of all the random things that I stumbled on while doing my civic duty to find the end of the Internet.
(This is more like…last few weeks in review.)
1) Peter Sagan's $330,000 Facebook post and the value of cyclists' social media: It's interesting to see some comments that note disappointment that athletes have to push their sponsors via social media in this day and age. I find it funny because these comments totally misunderstand the entire basis for pro sports, which, by their virtue depend on others for funding. In this case, sponsors. Without sponsors, there would be no money in pro sports. And without money, there would be no career in pro sports.  And without all of that, you wouldn't be able to watch those same athletes.  Which isn't to say there aren't numerous ways sponsorships can be improved (they obviously can), but there are very few sports where professional athletes can sustain a career without business sponsorships. And in today's world, those businesses expect a return on their investment via social interaction.
2) Paris Velib hell: To any Parisian, this was merely an inevitable tidal wave. Anyone who used Velib's could see it coming as early as last October when they started shutting down the previous generation/system stations while not actually turning on replacement ones till January.  They then doubled-down on that by having the cutover date by a single point in time (January 1st, 2018), versus a phased roll-out such as in November or December. Never mind the countless stations that were shut down in November and not actually removed till January. It's really too bad – as I used the Velib's probably 2-3 times a day on most days.
3) Intel puts final nails in 'new devices group': This is the group that once owned Basis as well as Recon, as well as being responsible for 3rd party projects like the New Balance watch and Oakley glasses.  Many of these people actually were let go last August, but some stayed on for other projects like another type of heads-up display that Intel just announced…only to now kill.  Seriously, I can't imagine ever being a startup and selling out to Intel, unless you just wanted a boatload of cash (which to be clear: Is a perfectly valid reason.)
4) VanMoof goes into a subscription model for bikes: Pretty interesting concept. At first glance, I thought it was stupid, but after digging into it a bit more, it could make some sense, given they'll handle all service and getting you a bike swap.  As a funny aside, one office building I was looking at here in Amsterdam actually gifted you (permanently) a new VanMoof bike, which is also a Dutch brand. The space didn't work out for a number of reasons…but the bike was tempting!
5) How Alpe du Zwift was made: One of these days I'll get to ride it. But until then, this behind the scenes from a Zwift designer perspective is super interesting.  It's been on my to-do list to link to for a while, some great work by Simon putting it all together.
6) Pandora learned the cost of ads and subscriptions: This is a fascinating look at how Pandora did A/B testing on subscription models. It's fascinating because you so rarely get a look at real data from companies like this, and is something that almost any entity pondering subscription vs ad-based revenue models should consider – be it in sports tech or otherwise.
7) Boston Marathon awards cash to non-Elite Women: A good look at the controversy that's erupted over the last few weeks with respect to some non-pro women running faster than pro women.
8) Ranking US cities for bicycle friendliness: And a bit of detail on how the rankings are decided.
Sports Technology Software/Firmware Updates This Week:
Each week I quickly highlight some of the new firmware, app, software and website service updates that I see go out. If you're a sports technology company and release an update – shoot me a quick note (just one-liners are perfect, or Tweet it at me is even better) and I'll make mention of it here. If I don't know about it, I won't be able to post about it. Sound good?  Oh – and if you want to get a head start on things, this page is a great resource for watching Garmin firmware updates.
Garmin Edge 1030 Firmware Update: New Connect IQ support, new radar support, and an absolute crapton of bug fixes (seriously, that list is massively impressive).
Garmin Forerunner 645/645 Music Firmware Update: Mostly minor improvements/tweaks.
Garmin VIRB Ultra 30 Firmware Update: It merely says 'resolved miscellaneous issues'. I'd suggest the VIRB team talk to the Edge 1030 team about how to complete a change log.
Hammerhead Karoo Firmware Update: Ability for user to change/add route mid-ride, plus a boatload of bug fixes and performance tweaks.
Polar M600 Firmware Update: They've switched over to the Wear OS branding, and along with that you get an updated version of Android Wear/Wear OS along with a handful of new features.
—
Have a good remainder of the weekend all!