With our second full weekend in the Netherlands in the books, here's what we were up to. I think we're settling in quite nicely!
1) More DCR Cave V2 Office Visits
Out of all of the complexities of moving countries, the one thing I didn't expect to be a problem was finding office space for the new DCR Cave. But it's turning out to be quite a bit more complex than I envisioned.  Not too much complex I suppose – but slow.  Or I suppose even further – too fast.
As it turns out, office and retail space is in high demand here in Amsterdam, and as such properties often disappear within a day or so of listing (if they're even officially listed at all). That's true of both storefront/retail space as well as more traditional office space.  Coming from Paris where spaces languish on the market for months or longer, this adds a new dimension to things.
In any case, I visited a few spaces on Friday. I'm just happy to get to the point where I can even get to visit a space.  The one shown below was under construction still, but should be finished up in May.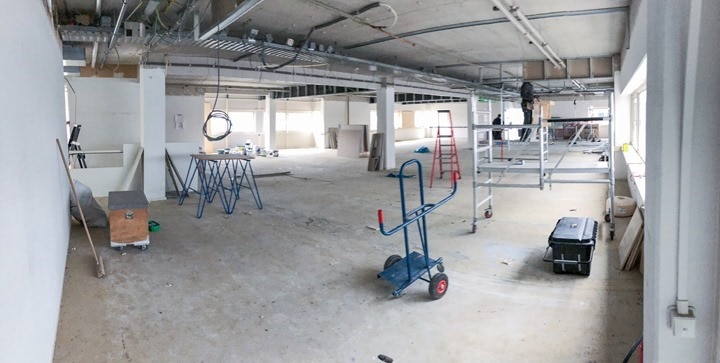 I haven't decided on any yet though. I'd say I still have yet to find the perfect space (actually, I did find the perfect space…but it had rented out the night before).  Ideally, for me, I'm almost looking more warehouse than office. I need uninterrupted space more than partitioned space.  And ideally, some place that can get a bit noisier with trainers and treadmills.  And having a shower onsite has been surprisingly tough here actually.  The search goes on…
[For those in Amsterdam, I'm primarily looking in southwest Amsterdam. An area roughly bounded by the Stadium on one side, not quite as far as the airport on the west, the rowing basin to the south, and Vondelpark at the north/east. Looking for no less than 80-90sqm, but ideally about 130-150sqm – ideally largely without partitions. Roughly.]
2) So much product shooting
Friday was nuts. Totally nuts. I was shooting 7 products for reviews/first looks next week, plus a few more for stuff the following week.  I'd even be dual shooting with two cameras and an automated motion control rig.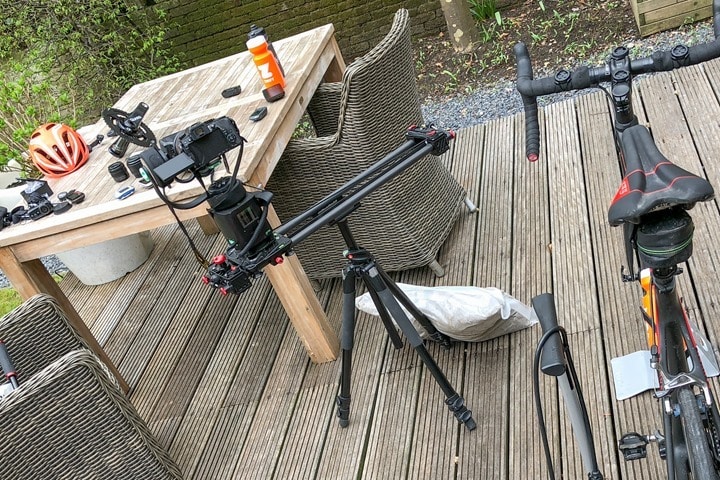 The motion control setup (2xGenie Mini's, 1xGenie – thus three axis control…I've been piecing it together over a few years) I have set for a 40-second one-way sweep that repeats indefinitely. So I just swap products into it and get essentially the same segment of b-roll for each product. Then I move it somewhere else for a different perspective/shot/etc and repeat the process.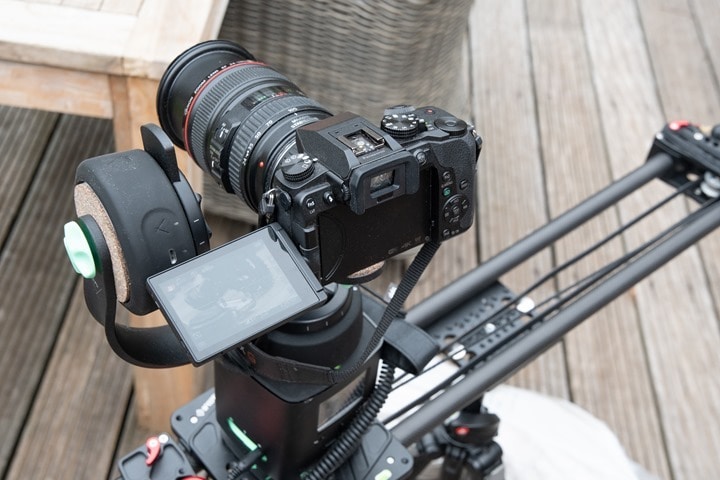 Actually, more exciting than the motion control rig was me remembering that just before I left for Australia I bought a cheap $23 adapter to let me use all my existing Canon lenses with my micro-4/3rds lens equipped Lumix camera.  I primarily use the Lumix camera for unboxing videos (second above angle), but it's 4K capable, which keeps things matched from a workflow standpoint.  But to date I'd been using the stock lens on it.  Going to my Canon lenses though allows me to use much nicer glass and get really pretty shots.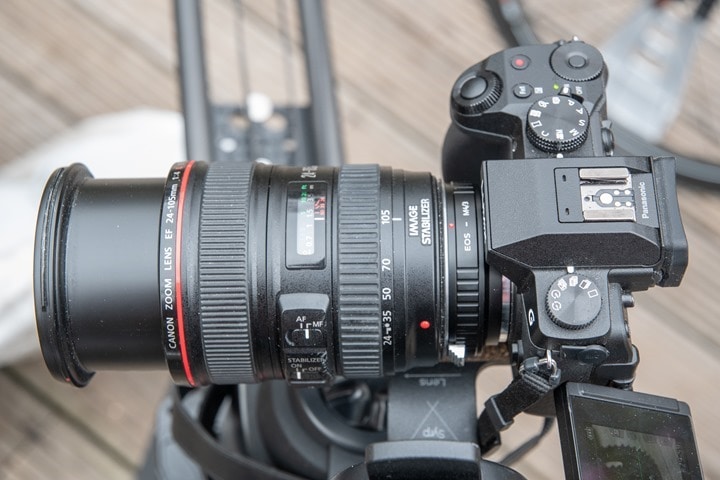 The only downside is this specific adapter doesn't support auto-focus.  But for the automated shots that's actually OK, since I keep the focal point static anyway.
Unfortunately, I can't show you anything I was shooting (and I had cleared the table/bike above before those pics).

.  Hang tight!
3) We rented a shoe bike
Yes, for real. An actual Dutch clog…in the form of a bike.  Or, inversely, a bike in the form of a Dutch clog.
We didn't entirely plan on renting such a creation. Rather, we needed a cargo bike to take the kids to the cherry blossom tree festival…and this was all the rental shop near us had left.  They almost seemed a bit embarrassed by this being the only selection remaining.  But I was thrilled!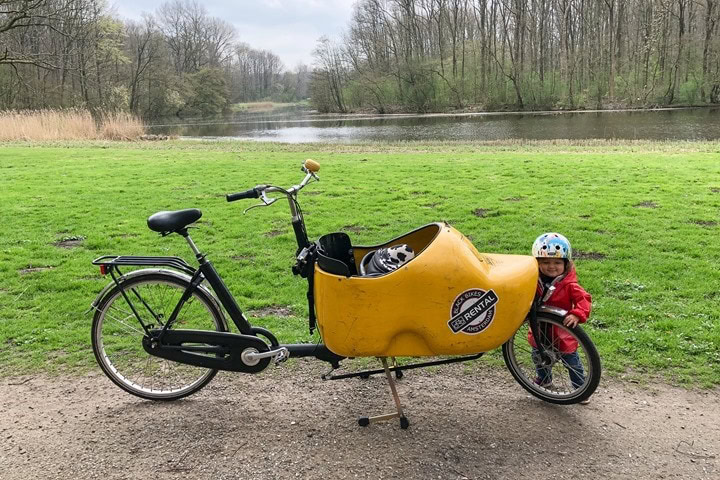 And even the kiddos were thrilled!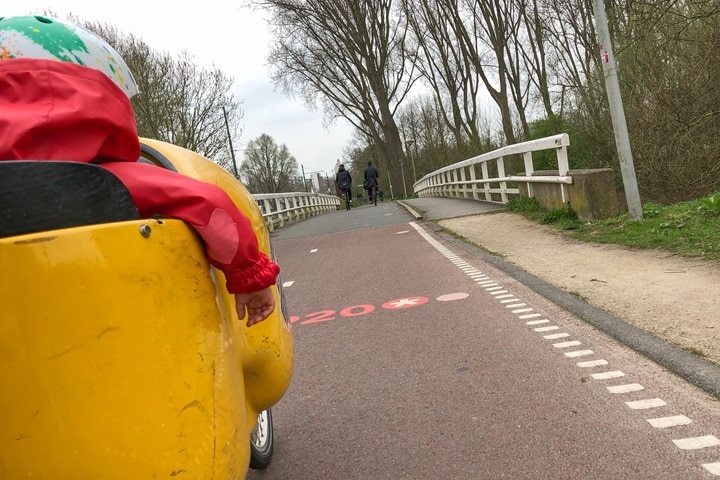 I will note however, it's a beast.  The Girl was struggling with it, mostly because her feet didn't touch the ground when she stopped.  So I rode instead –and she on her red bike.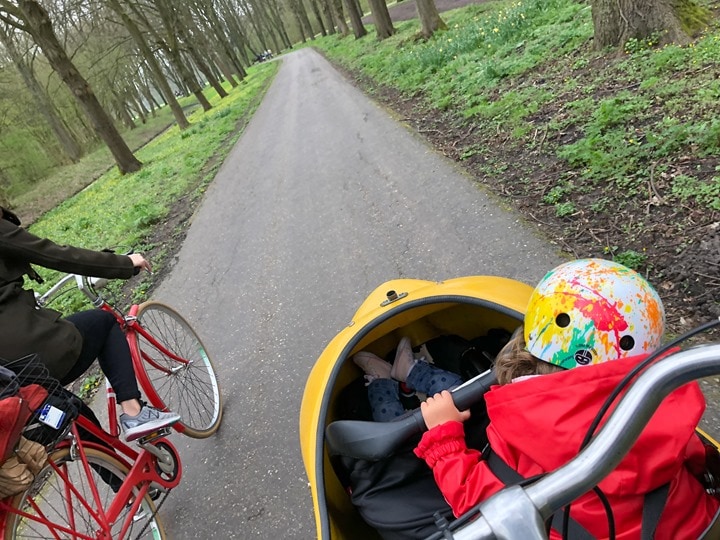 There's no electronic assist here, and the gearing isn't ideal.  Thus, you end up going pretty slow unless you want to throw down some serious watt-bombs the entire way. Still, we had a blast! And it's only 24EUR to rent for 24 hours.  Not too shabby! Oh, and the cherry blossoms were cool too.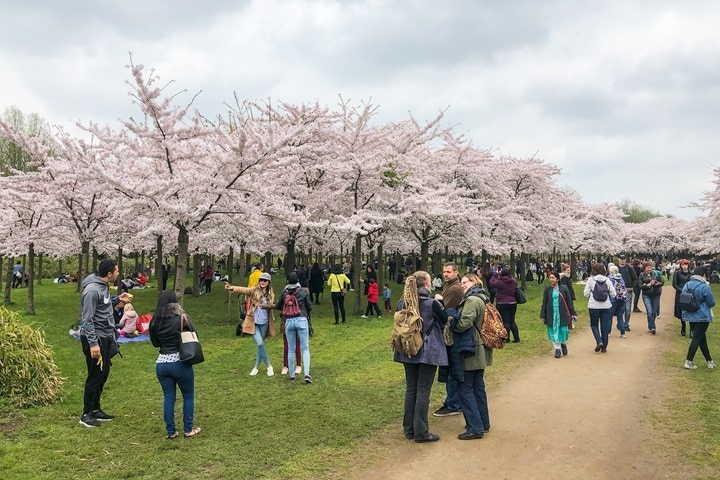 But really, I thought the bike was cooler.
4) Back at Ikea
Somehow I can't escape Ikea. I'm not sure at what point in life you do, though, I'm also not sure I ever want to. Swedish Meatballs are great.
In this edition, I was picking up bookshelves for our living room. In Paris, the apartment had built-in bookshelves, but now in Amsterdam we lack them.  Thus, we've got boxes upon boxes of books that need a home.  We had actually picked out these shelves way back in January, but unfortunately they were out of stock that day.  So Saturday evening I got the pleasure of a quick Uber trip to the Ikea.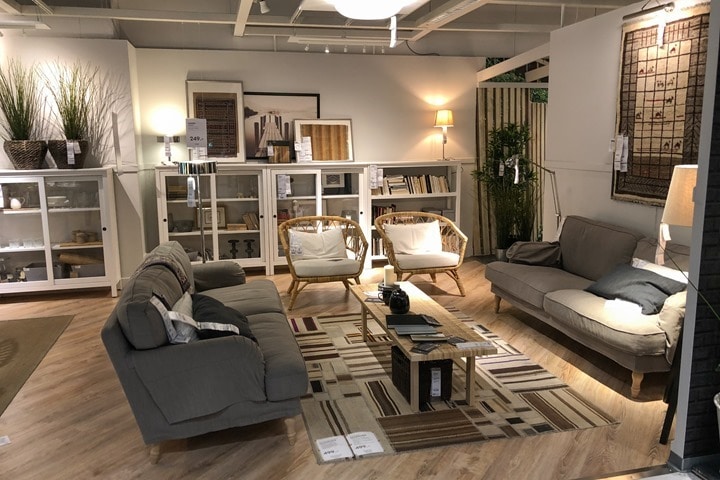 I had actually planned on simply taking my bike there and renting their cargo bikes to get the goods back home.  But then I realized I'd have to circle back to Ikea again, and then ride home again.  Basically an extra round-trip.  And if there's anything this weekend didn't have it was spare time.  And The Girl most definitely wanted bookshelves built before I skipped town.  So, Uber it was.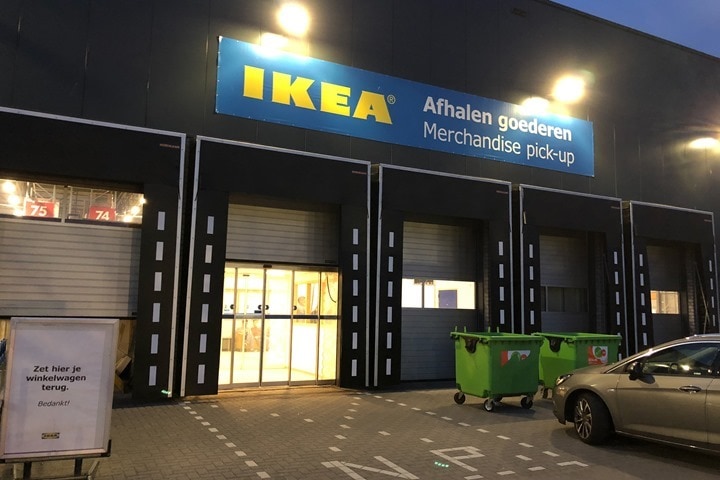 The shelves didn't take too long to build – about 45 minutes for the first one, and then 35 minutes to replicate it for the second.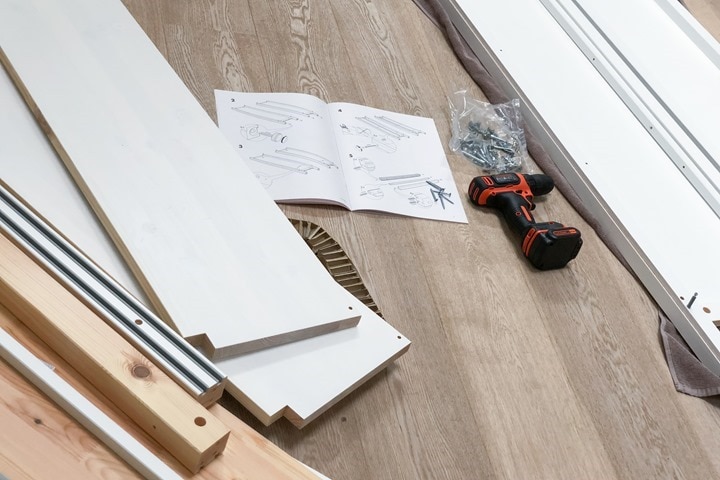 I've long since learned that when building numerous copies of the same Ikea product, to never try and build two concurrently unless you've already done one. That's because when you screw up on the first one, you have to fix it twice. I mean…if screwing up building Ikea stuff happens to you.
5) Windmills for miles: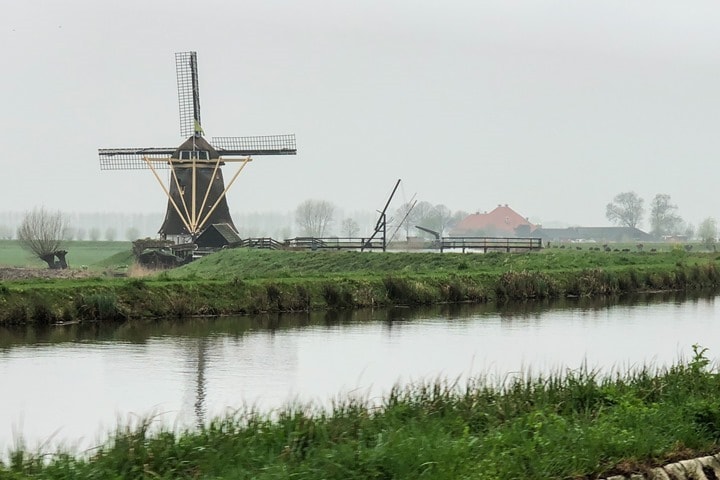 I headed out Sunday morning for a looped 50K ride.  I've been trying out various popular local cycling routes, and this day's ride was a variant on both a popular one as well as one I'd done a few days prior. It mostly follows the Amstel river, while then snaking along other canals through farmland for basically the entire ride.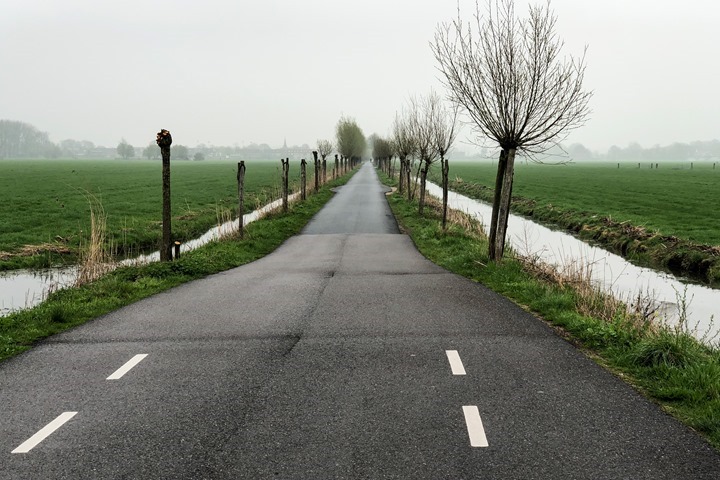 It's stunningly peaceful, especially earlier in the morning with the fog still present and the farms deep green from all the rain. And more than that, it's just vacant of many cars. Most of it is small roads barely used by cars – and plenty of it has bike lanes too.
Love it, and can't wait to keep exploring the area!
6) Off to the US!
(@#$@#…I duplicated a number above initially and didn't realize I wrote six things instead of five…so…bonus edition!)
With the bookshelves built, and then another 50GB of photos and video taken later in the weekend, I was set for a week in the US.  And that's where I sit now – seat 19A aboard a Boeing 777-200 to Houston, where I'll make the connection to Kansas City, followed by a drive to Olathe, KS.  The home of Garmin.  I'll be delivering a keynote on Wednesday morning there to the Connect IQ Summit and checking out all the various apps and products that 3rd party developers are building.  If you're headed to the event…see ya there!
And for everyone else, you can watch the livestream of my keynote on Wednesday at 1PM Kansas time (2PM US Eastern time, 8PM Central European Time) via my Facebook page. If you subscribe/follow it now, you'll automatically get notified on your smartphone when it goes live. You don't need to have a Facebook account to watch it.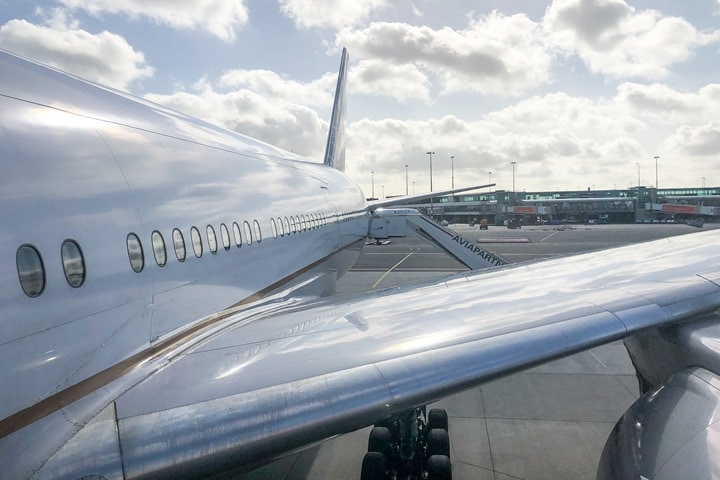 After that, I'll head Thursday to the sprawling Woodstock of the cycling world – Sea Otter. That's in Monterey, California. It's part cycling industry event, part bike racing, and part just enjoying everything bike.  This year it's packed with announcements (as noted above), more so than any year in the past.  And for sports tech stuff in particular, more than any recent Interbike or Eurobike that I can remember.  I suspect it's largely because announcing a cycling product in April is quite logical – for the season ahead. Versus doing it in July (Eurobike) or September (Interbike) is kinda stupid in this day and age.  Of course, both Eurobike and Interbike are leaning that…and also why Sea Otter has continued to expand.
In any case – I'll be there through the weekend – so if you're at Sea Otter say hi!
Have a good week, and definitely stay tuned to the site and Twitter, as well as YouTube. Almost every post I've got this week has corresponding YouTube videos being published. If you subscribe and hit the bell thingy to YouTube you'll get notified the split second those go-live, which will correspond with the relevant embargo times.
Enjoy!