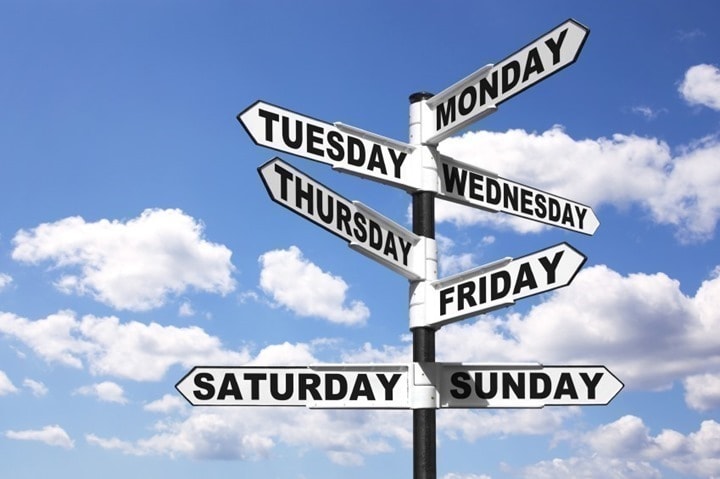 The Week in Review is a collection of both all the goodness I've written during the past week around the internet, as well as a small pile of links I found interesting – generally endurance sports related. I've often wondered what to do with all of the coolness that people write, and while I share a lot of it on Twitter and Facebook, this is a better forum for sending it on to y'all. Most times these different streams don't overlap, so be on the lookout at all these places for good stuff!
So with that, let's get into the action!
DCRAINMAKER.com Posts in the Past Week:
Here's all the goodness that ended up on the main page of DCRainmaker.com this past week:
Monday: 5 Random Things I Did This Weekend
Tuesday: Sports Tech Round-up: Stryd Live, BSX officially ends BSX Insight, PowerTap C1 Scaled Back
Friday: Stages LR (Dual-Sided) Power Meter In-Depth Review
YouTube Videos I Made This Week:
Here's what hit the tubes over on the You of Tube, definitely don't forget to subscribe there to get notified of videos the second they hit!
Stuff that I found interesting around the interwebs:
Here's a not-so-small smattering of all the random things that I stumbled on while doing my civic duty to find the end of the Internet.
1) The most impressive sports drone I've seen to date: There's so many videos to watch on their YouTube channel that are worthy of consideration.  I've chatted with the company and they're hoping to get me a unit in the next 1-2 weeks for review. Obviously, I want to see if it tracks in real-life as well as they say.  Plus, I want to dive into some of the non-tracking pieces first-hand (like the image quality, portability, and battery life claims). After which, you (and I) can decide if we're going to part with that much cash.  The key thing to remember on the below is that nobody is controlling it – it's avoiding those trees and following the rider using object recognition.  They have some running and mountain biking ones in trees too at the link.
2) Robot skiing competition at the Winter Olympics: Well…I guess there's always a path to fame and fortune, even if not an Olympic athlete.
3) How Finland gets people biking through the winter: Also of note: Home to Polar. I went there once. Nice place.
4) It really is impressive to see how many things Golden Cheetah adds: I know it's often the forgotten child, but if you look at the latest development release build, lots of cool cloud sync coming in there for this open source sports analytic platform.
5) Study on wearables released: Unfortunately I don't have access to the full text, but for those that do…FYI.  Unfortunately as always, the units being discussed are all previous/older generation units. (Thanks Roger for sending in!)
6) Umm…I guess I didn't randomly surf the internet enough this week. So, if you found something interesting in the sports tech realm – feel free to drop it below. It's like 'bring your own link to work' week or something. 🙂
Sports Technology Software/Firmware Updates This Week:
Each week I quickly highlight some of the new firmware, app, software and website service updates that I see go out. If you're a sports technology company and release an update – shoot me a quick note (just one-liners are perfect, or Tweet it at me is even better) and I'll make mention of it here. If I don't know about it, I won't be able to post about it. Sound good?  Oh – and if you want to get a head start on things, this page is a great resource for watching Garmin firmware updates.
Garmin Fenix 5/5S/5X/Chronos Firmware Update: A small pile of new features, including adding alternate time zones. Plus some random fixes.
Garmin FR935 Firmware Update: Identical to the Fenix 5 firmware update.  Just…uhh…you know, on the plastic version of the Fenix 5.
Garmin VIRB Edit Update: WOOT! Finally! You can now do full 5K and 5.7K editing and exporting on a Mac (Windows got this update last fall). I've been playing with this a bit recently…and I will give Garmin credit that the software experience is just so much cleaner than GoPro Fusion is.  On the flip-side, the Fusion overlapping lens trick is pretty sick…just wish the footage wasn't such a nightmare to deal with.
Garmin FR235/735XT/FR920XT BETA Firmware Update: Phone connectivity fix for Huawei phones.
Stages 1.1.8 Firmware Update: For both Stages LR and Stages L & R units (latest gen only…essentially just LR and units bought in the last couple of weeks)
—
With that – thanks for reading!