Despite my rainmaker moniker – it hasn't rained a single day on me during my stay in Australia to date. Instead, it's been endless sunshine. Well, actually, it was overcast one afternoon here in Perth.  But otherwise, it's the best kinda weather for enjoying the great outdoors.  Here's what I've been up to the last few days.
1) Installing Shimano power meter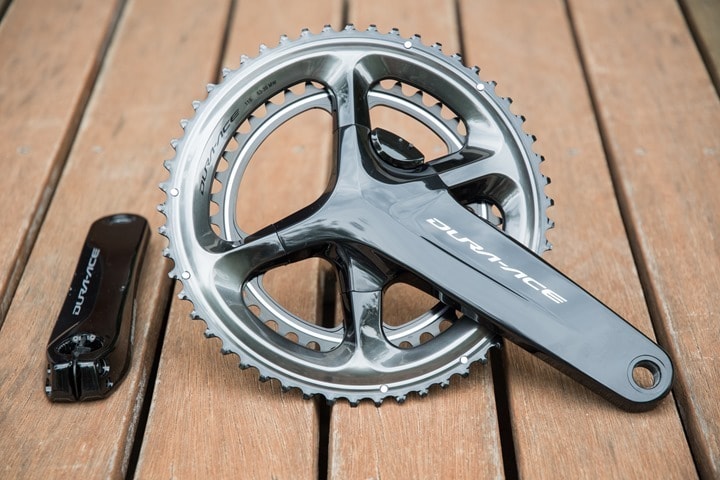 Within 45 minutes of my hitting publish on the Stages LR power meter in-depth review, I was removing it to get the Shimano R9100P power meter on the back and cookin' on testing.  The Stages stayed on a bit longer than I expected, since I was working through some firmware updates to resolve issues I saw (which were resolved, so all good there).
Thankfully, the swap between the two units was in theory straightforward because both use the same crankset.  So no bottom bracket messiness to deal with.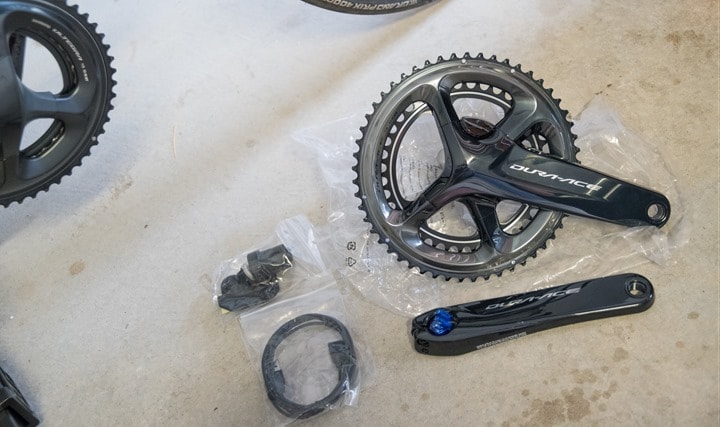 The only thing 'unique' about the prep was that you install a magnet – which is fairly rare for power meters these days.  There's also a tiny bit of internal cabling…but it's quick and easy.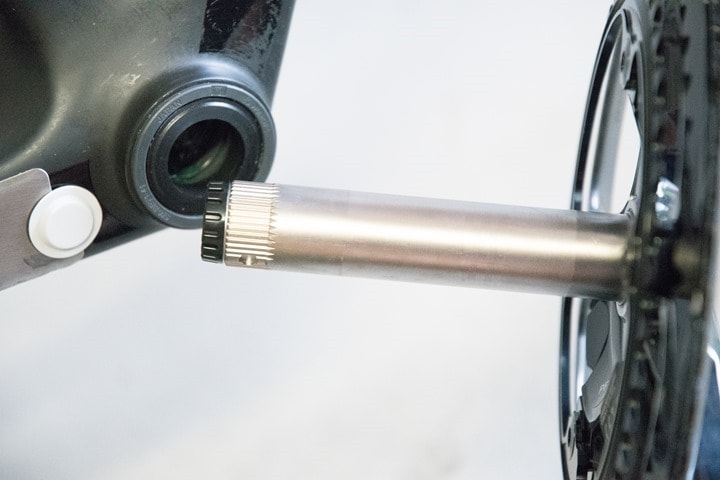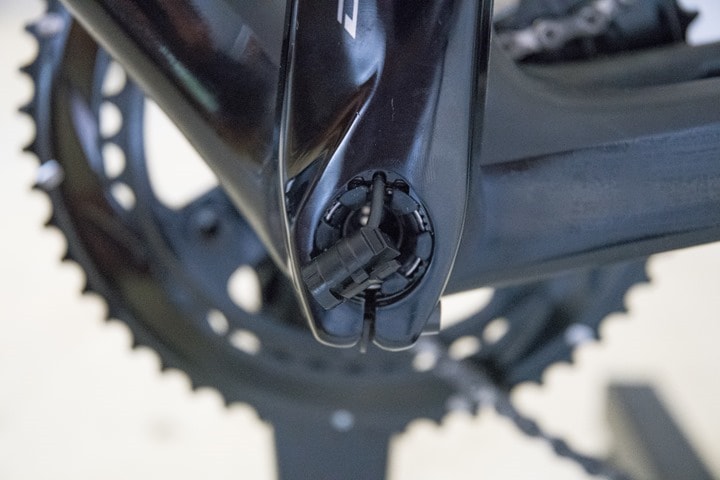 Regrettably, the messiness quickly began elsewhere – none of which was the fault of the Shimano unit.
I had noticed in the last ride or two that the rear derailleur was brushing against the trainer (and barely touching my spokes when on the road), in the biggest cog in the back.  Turns out, the hanger was bent.  I have no idea when or where it got bent, as it wasn't on the flight over. Perhaps one of the times the wind tipped over the bike taking pics…not sure.
Thankfully, I had planned for such an occurrence and brought an extra hanger with me.  So swapping it was no big deal.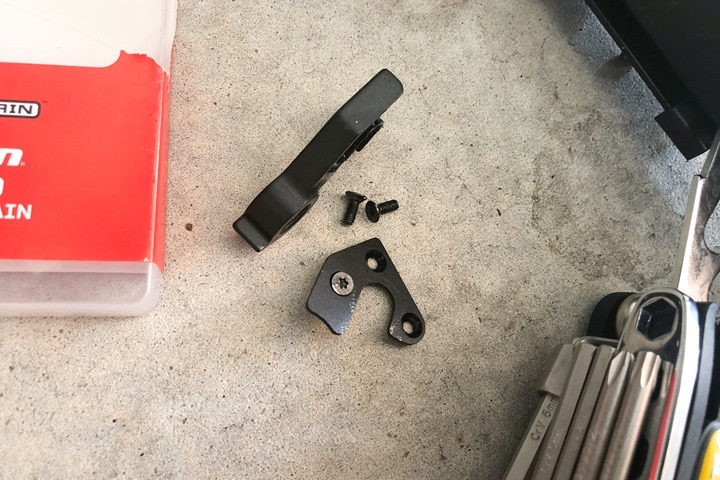 However, what was an issue was that the chainring sizes of the two cranksets (Stages and Shimano) happened to be different.  As it was, I was already a bit shorter than I'd have liked for my chain previously.  But this put it over the edge.  So I had to get a new chain (and a chain breaker tool).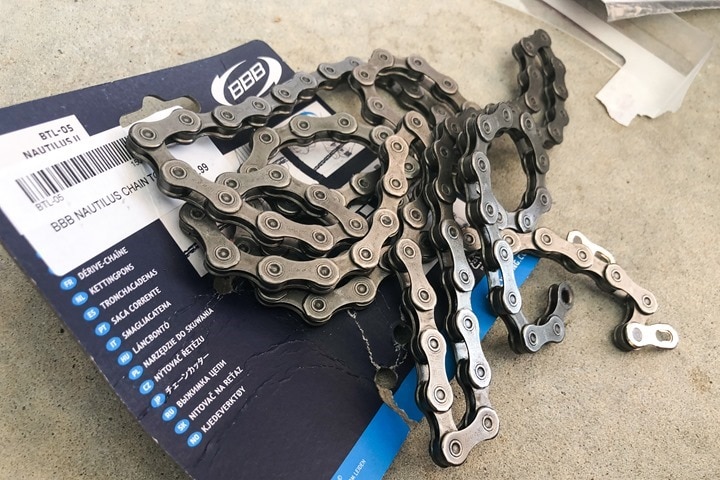 Not to mention that I had to also adjust the front derailleur upwards a bit too.
So what ended up in theory being a quick swap turned into quite a bit more including a trip to the bike shop.  Nonetheless, the final product: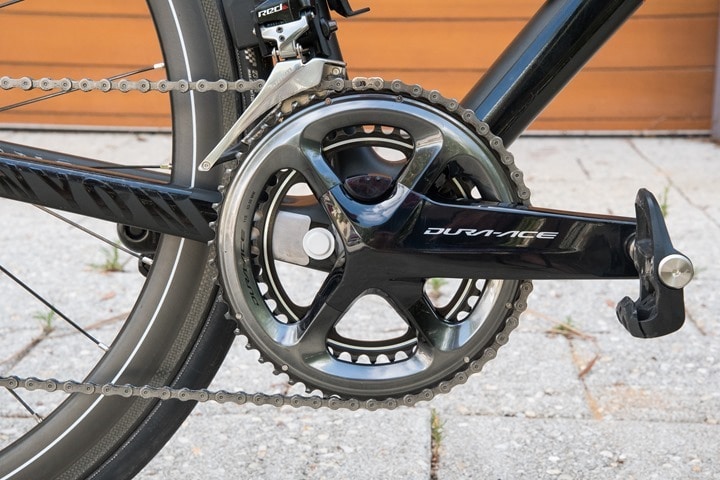 In total, over the last week installing various test products, I've added duplicates of the following tools to my bike toolbox collection: Chain whip, then cassette lockring tool, and finally a chain tool for link sizing/shortening/removal. I should have bought a chain quick link remover tool…as that would have also made my life far easier.  Of course, I have at least one of everything back home. Just didn't quite think to bring them here (actually: I already have 3-4 lockring tools, 2 chain whips, and at least one each link remover tool and quick link pliers).
On the bright side…I did bring with me a pedal wrench, and two hex wrench sets.
2) Hours with a little fish
Since we arrived in Western Australia, I've been doing weekly swim lessons with The Peanut.  No, the lessons aren't for me – rather, her (though, most of you true swimmers would probably disagree!)  Much of it is spending that 35 minutes singing and dancing and tossing her about.  She's swum plenty in the past in pools in Paris and elsewhere on trips, but with less consistency or structure.
And up till this past week, she's mostly just been halfway between displeased and confused about it.  Her English hasn't been that great (since she goes to school daily in French back home), and throwing the Aussie accent along with water being splashed in her face…well…she just wasn't thrilled about the pool.
Except this Friday it all seemed to click at swim lessons.  She's still not entirely sure what on earth these people are talking about Vegemite for (though, she's now actually eating it at daycare here).  But at least she's enjoying the water.
So we went back Saturday and I spent two straight hours with her in the pool.  She didn't want to leave. Water slides, jumping, bubbles, you name it.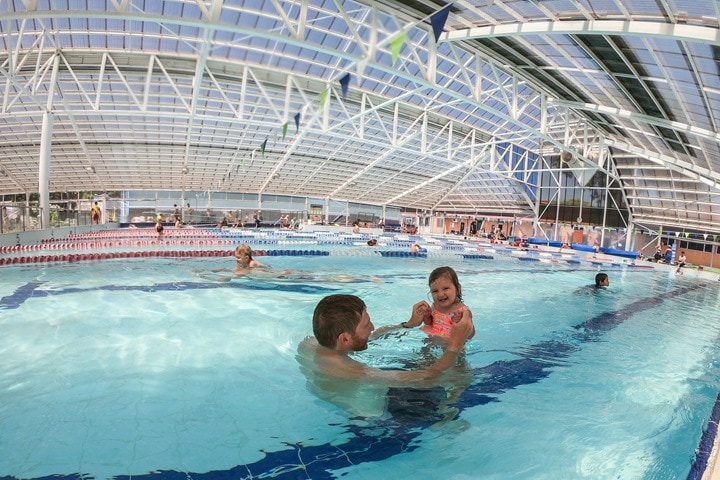 It's now her new favorite thing.
Oh, and her English has been improving dramatically in the last few weeks too. If only 'no' wasn't basically the same in both French and English. Sigh.
3) Signed up for Kite Surfing classes!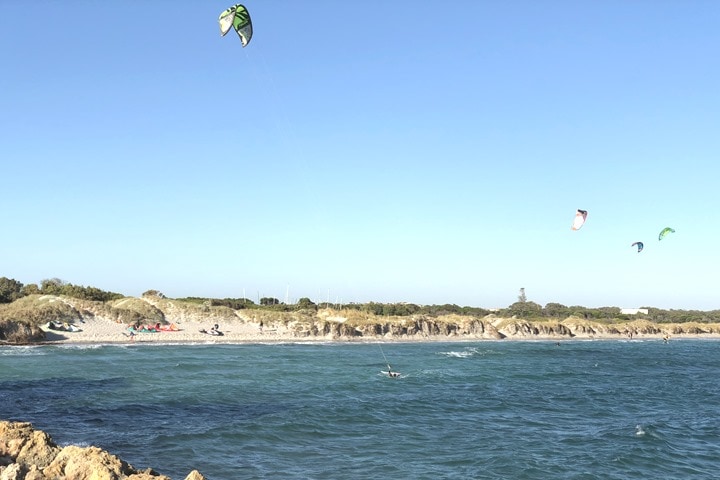 Ok, this is a minor one – merely because the weekend was mostly about the kiddos, so to save you from five bullets of photos of kiddos…I'll go with something totally out of left field. I signed up to be dragged around over great white sharks by a gigantic kite on a small board.
Should be totally awesome!  I start Tuesday afternoon and I'm super excited about it.
I've wanted to learn this for many years, but never quite had the time in the right place to do so.  But given we're here for a while I can start off with my classes and then be able to rent gear here for a while and do it frequently.
More on that in the next few weeks!
4) More bike maintenance
Well crap.
Turns out I wasn't caffeinated enough when I set up the new chain – because in doing so I ended up going too short when shifted into certain gear combos.  The whole big-big + 2 thing is great…until you stupidly do 'minus 2'.  Grr.
New chain needed. Again.
At least I bought the cheap chain two days prior.
Plus, I ended up fiddling a bit more with the shifting to get it dialed in.  At least on eTAP it's silly simple.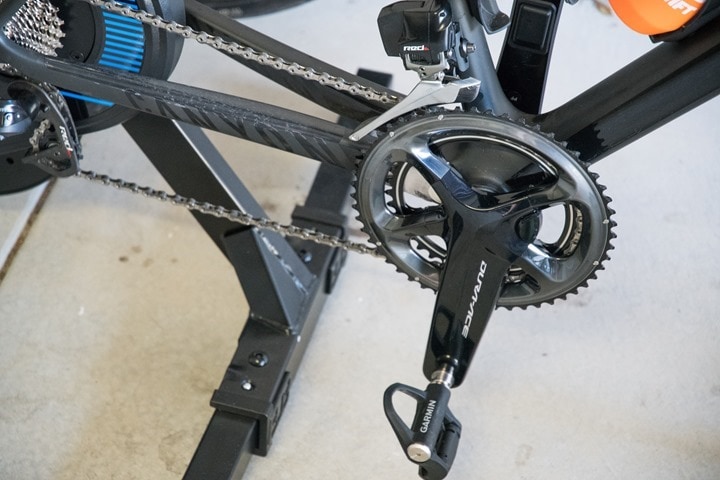 Now, I wanted to get my ride started, but the bike shop didn't open till noon.  So I took a hammer and put back together the bike chain in the least awesome-sauce manner possible, and off on the ride I went.
5) Riding around the River
Of course, you didn't think I was going to do a full ride on that chain, did you?
Nah, just the first 2-3 miles – to get me to the bike shop.  From there I bought another new chain, and the guy and I quickly swapped them out.  Given I've been in his shop like 5 times this week, we're now BFF's.
With that all settled, it was time to begin my ride in earnest, which was essentially just a loop around the Perth area via the Swan River.  I did a pretty similar ride a few weeks back, albeit this time with a bit more wind in parts.
Of course, I was mostly interested in how the power was looking on the Shimano, so plenty of head unit capturing action happening here.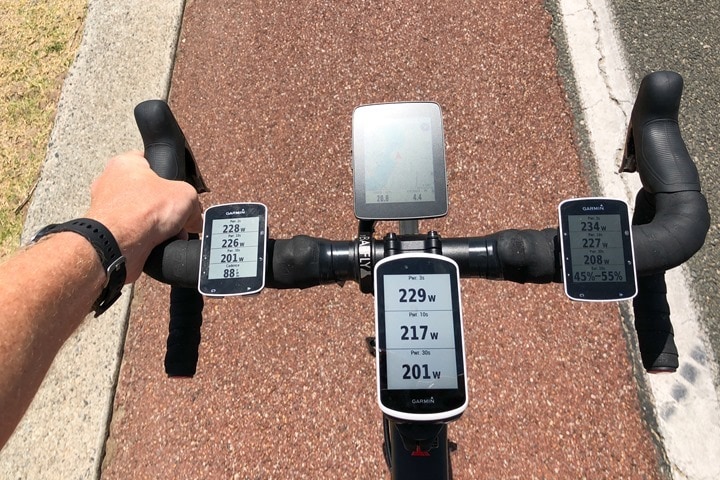 And here's the overall post-ride files.  Note, I trimmed off the bike shop part in this screenshot, since it'll look funny otherwise (I kept the units recording):

Overall things seem to track fairly well.  Some slight differences within range, but nothing of concern at this point.  Though, there wasn't much of difficulty on the ride. No cobbles, no huge sprints, no high/low cadence work, etc… All that will come over the next week or two.
Also, keep in mind that the Shimano unit doesn't transmit via Bluetooth Smart (sometime in 2018 apparently), so there's that element to consider as well.  In any case, wait for the full in-depth review in a few weeks.
With that – thanks for reading, and have a great week ahead!