With our second weekend in the Fremantle/Perth area, we're getting into the swing of things on how to properly take advantage of the area.  Though, I'll give you a hint: It involves staying near the beach.
1) Swim Lessons Time
Friday afternoon I took The Peanut to her first swim lesson.  She's been in the pool countless times, but this would be the first semi-structured lesson.
I didn't take the camera to the actual lesson, which I took part in holding her.  It was a group lesson at the rec center with a bunch of other kids.  First off though, the rec center is stunningly beautiful (for a city-run facility or otherwise).  It has a 50m outdoor pool, a 25m sorta-indoor pool (the side walls open up), a huge kids pool area, and then a separate 'program pool', which is where the kids' lessons were.  Not to mention huge lawns to hang out on and picnic areas, a café, and swing sets.  The Peanut loves swing sets.  We'd actually go back again this weekend for a few hours.
As for the swim lessons, The Peanut was highly skeptical.  I'm not sure she was skeptical so much of the water, but rather, the entire situation.  The entire lesson was done in song, so 35 minutes of the parents singing along with the instructor to various kids songs.  I should note, when I say 'various', I mean 'Australian'.  Because quite frankly I have no idea WTF they were singing about.  And neither did The Peanut.  I just hummed along trying not to look too out of place.  And The Peanut would follow whatever the other kids did as well, so she wouldn't look too out of place.
Nonetheless we got through it together, as a team.  Crazy-ass songs about kangaroos, crocodiles and Vegemite be damned.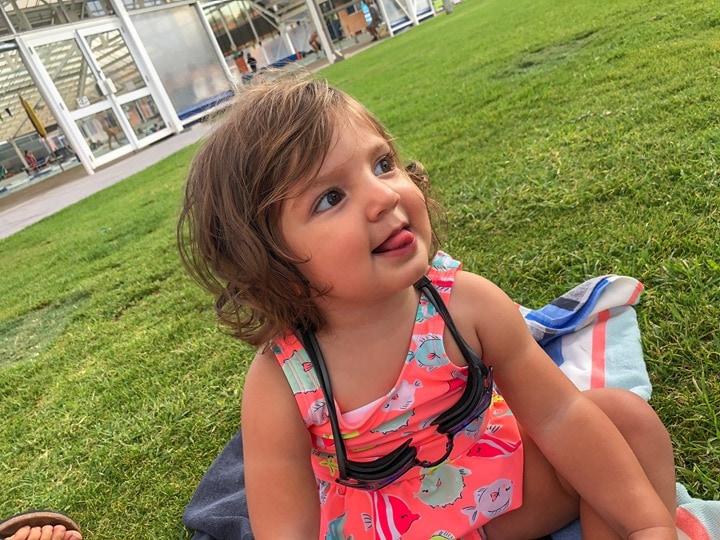 Oh, here's when we went again this weekend with P2 (Peanut #2).  She loved the water:
She didn't have to succumb to any songs about Vegemite, which is probably why she's so happy.
2) Going to Prison!
I headed off Saturday late morning for about a 10KM run.  In reality, I was already heading out the door far too late in the day for any type of run given the heat and humidity (and direct sun).  But alas, time to just double-down and get er' done.
I plotted out a quick route using the same app as I always do, except, I didn't bother to transfer it to my watch. I just memorized the name/locale of the street to turn on, and then did it from memory.  Given the majority of the route is just running along the water, it's kinda hard to screw up.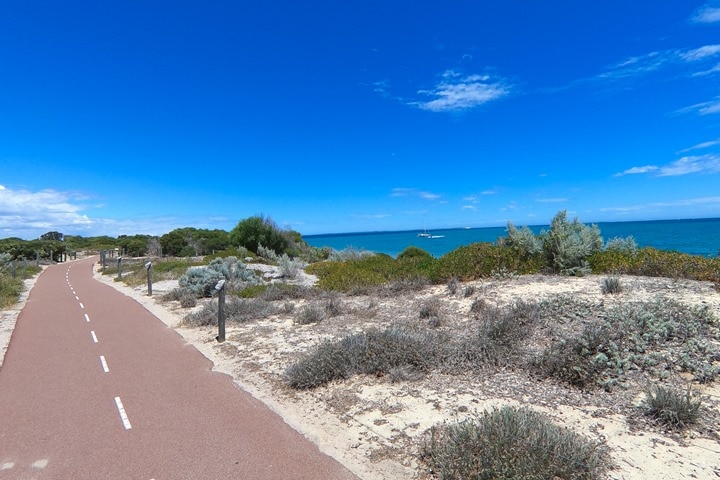 I decided my turn-around point would be the old Fremantle Prison, which I'd do a bit of a loop around.  Don't worry, it's a tourist/historical attraction now.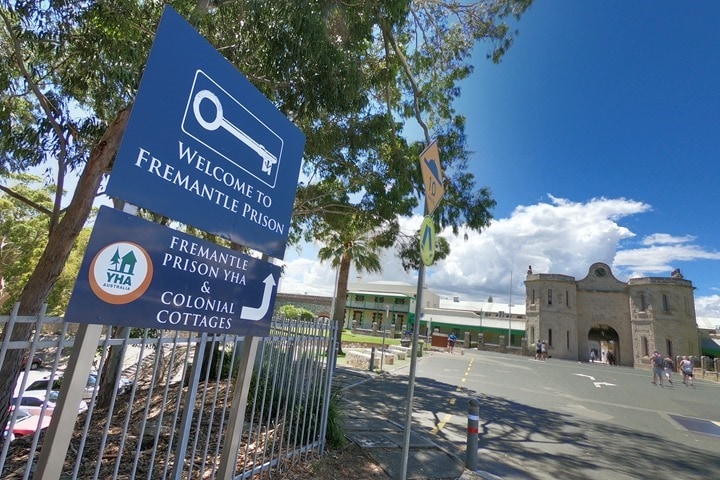 Regrettably, turns out running around the Prison involves a small hill.  Really more like a speedbump, but put into context of the pancake flat course, it's like Mt. Everest.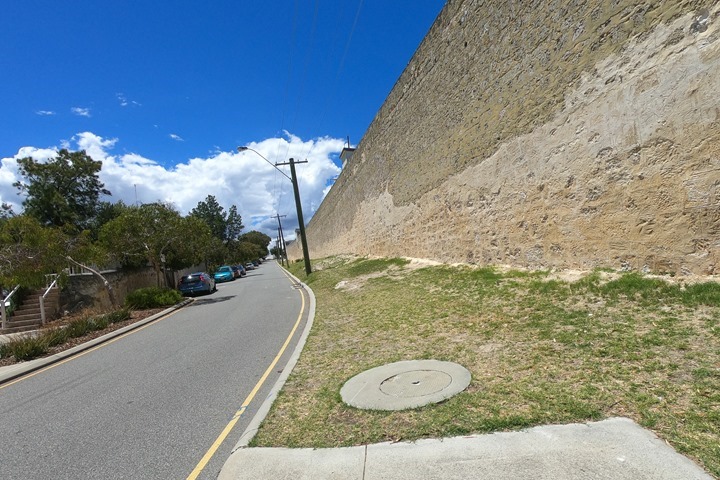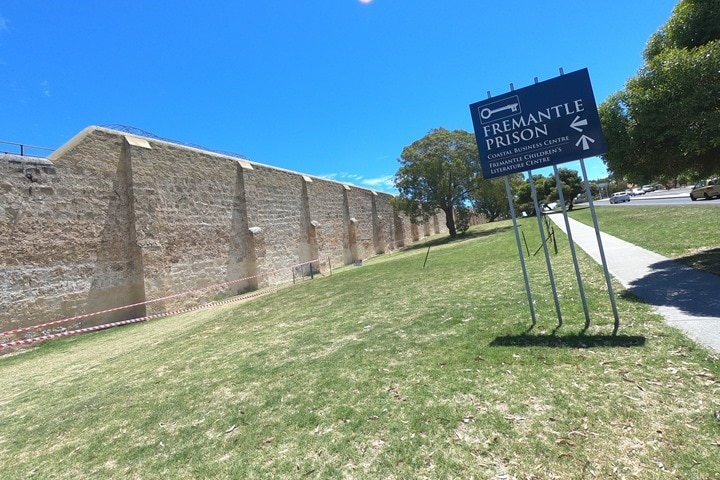 After the run, I cooled down for a few minutes at the beach, because…why not?  It should be considered required finishing material anytime that option is available.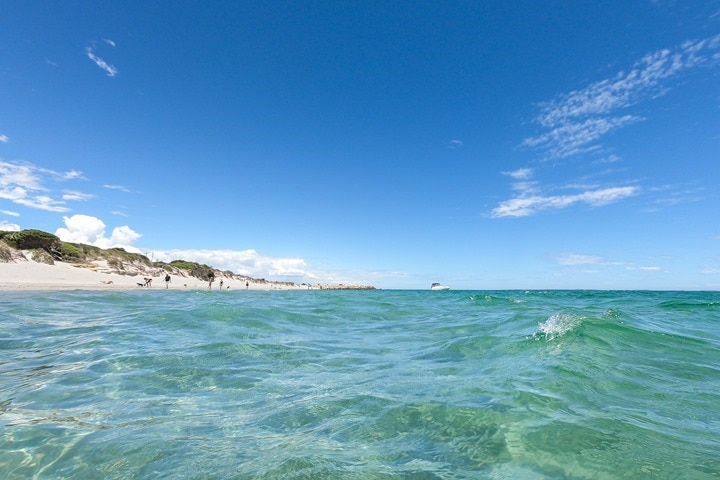 Yup, definitely likin' this type of run ending.
3) Getting the shot
(Warning: Camera/video geekery ahead)
Every once in a while the stars align and both little ones are sleeping at once.  So I took that opportunity to get some shots I needed done for tomorrow's post on the AirHub.  In this case, I set up a 3-axis automated slider rig, which allows me to automate certain camera shots – namely used for b-roll within the accompanying video.  In short, there's a slider that allows the main camera movement (sliding).  That's done via the Syrp Genie.  Thankfully, I bought that when it was a Kickstarter project many moons ago.  Woot!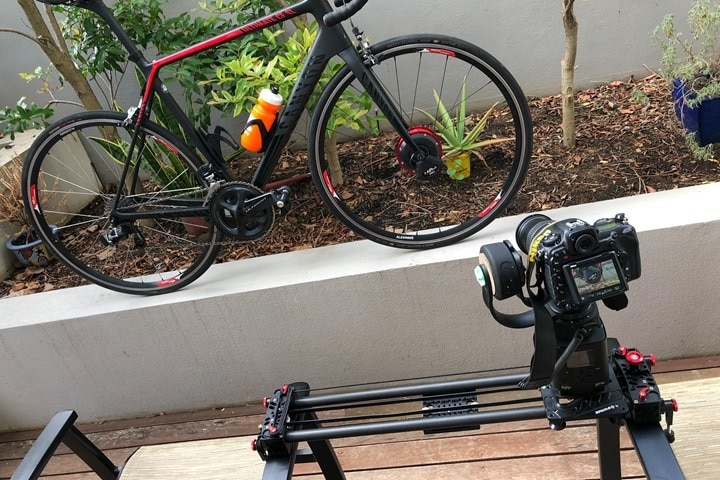 Then there's two Genie Mini's.  One rotates the camera up and down (it's mounted sideways).  I got that this past year when I realized I could use it for product rotation type stuff (stand-alone on a table).  Like a record player, you can put a plate atop it and it goes around and around.  And then finally, the second Genie Mini is used for the last axis – which rotates side to side.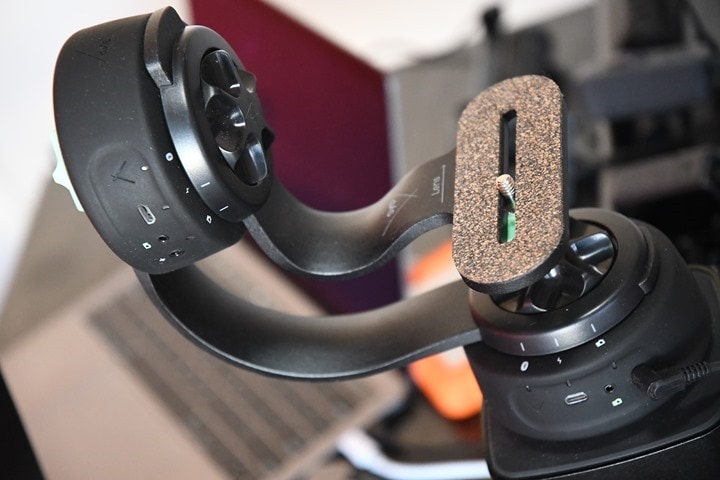 Now, in the realm of 3-axis slider/camera control systems, this is kinda the least streamlined option.  If I had to do it all over again I'd probably consider the Edelkrone setup.  Syrp themselves has a new system they just announced (Genie II) that makes it a bit cleaner and includes keyframing, but with the Edelkrone system there's object tracking – which would make my setup time super quick.  Whereas with the Syrp system it takes a bit more time to set up the shot since I've gotta figure out all the angles manually.  So you end up doing a bunch of throw-away test movements/shots.  Still, I think individually I love each component (slider, rotation, etc…).  It's just that as a whole (3-axis)…there's probably better options, albeit, they seem to cost a fair more. :-/
Of course, on the flip side, with the older three-component Syrp solution I can use the various parts individually as I do…thus, making them more versatile.
In any case, you generally see me use these sorts of shots in videos where I've got time to set them up and do them (and am motivated to make something look pretty).  Whereas when I get products in at the last second, this goes out the window.
4) Riding along the Coast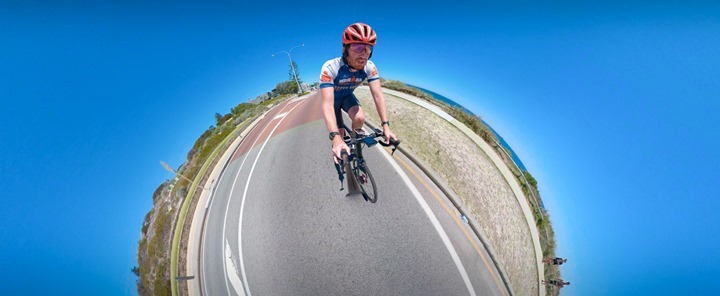 Sunday at lunch, as soon as The Peanut went down for her nap, I escaped the house for a ride (don't worry, The Girl was still home).  I had about a 50K route planned, along the beaches heading northbound.  I'd ridden some variants of this over the last week, but simply decided to extend it a bit further and make it a bit more direct.
The route is really stunning – with endless white sand beaches butting against perfectly turquoise waters.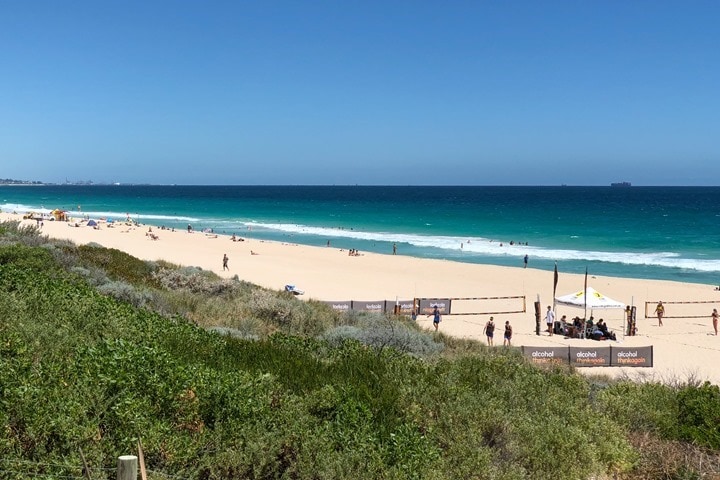 And the road conditions are pretty good too.  There are some bike paths along the way, which I popped in and out of occasionally when it made sense (read: wasn't full of people out for a casual Sunday stroll).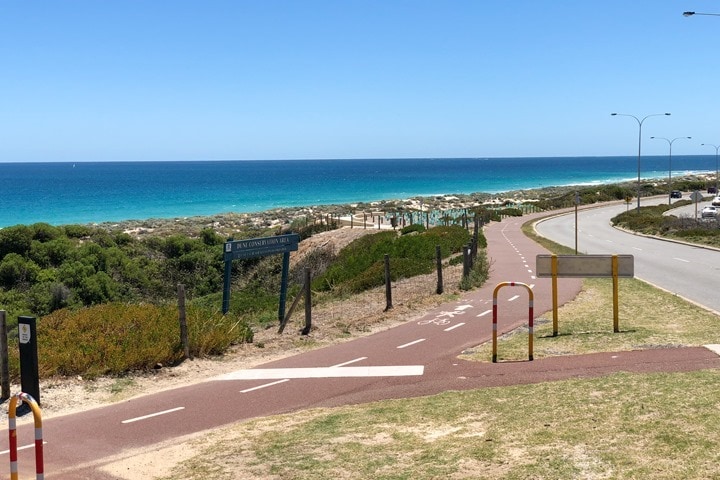 All in I wrapped up in just under 2 hours, including a few minutes spent getting some photos and such along the way.  You can hit up the Strava link here.  That specific file is from a Hammerhead Karoo unit, which is also how I did the routing for this particular ride.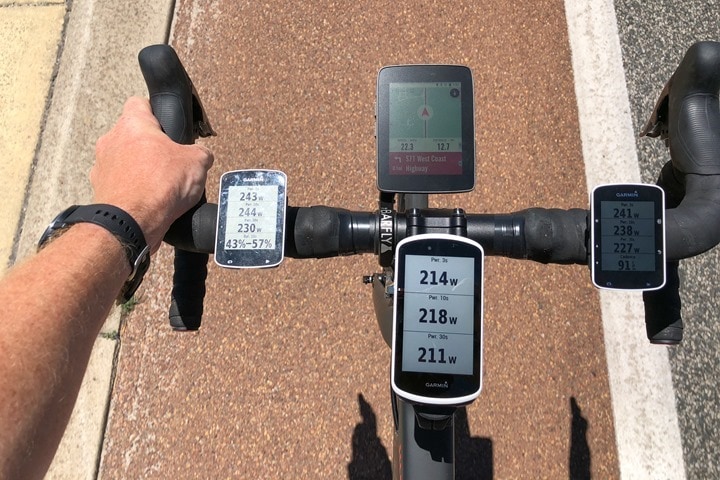 Oh, and to round out the gear I was shooting with the GoPro Fusion camera, and had 2xEdge 520's, 1xEdge 1030, 1xFR645, and 1xFR935 along.  Power-meter wise I was using the Stages LR, alongside Vector 3 via BLE to the Karoo, and a TICKR X.  There was probably something else I am forgetting.
5) Beach Picnic Time!
We finished up the weekend by heading up to Cottesloe Beach to have a picnic dinner at sunset.  Also, to give The Peanut some more beach time.  She loves the beach.  Or at least, she loves the sand at the beach.  She's largely pretty suspicious of the whole ocean water thing, which is fair I suppose given the creatures that live nearby.
Still, we had a good time.  And she seemed to enjoy getting tossed into the air.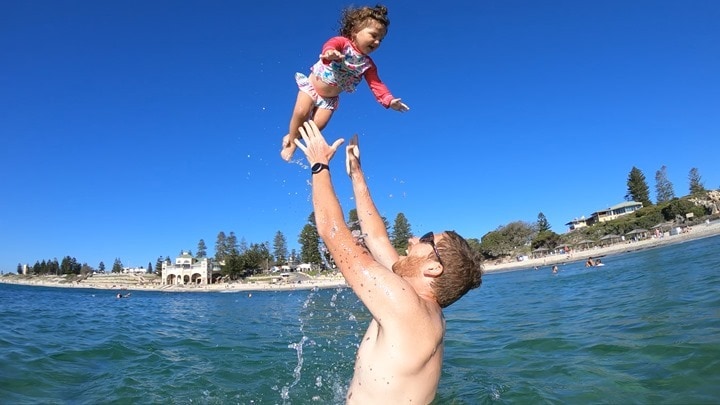 And then afterwards at sunset, she opted out of watching the sunset to instead explore walking up and down a path.  Just because.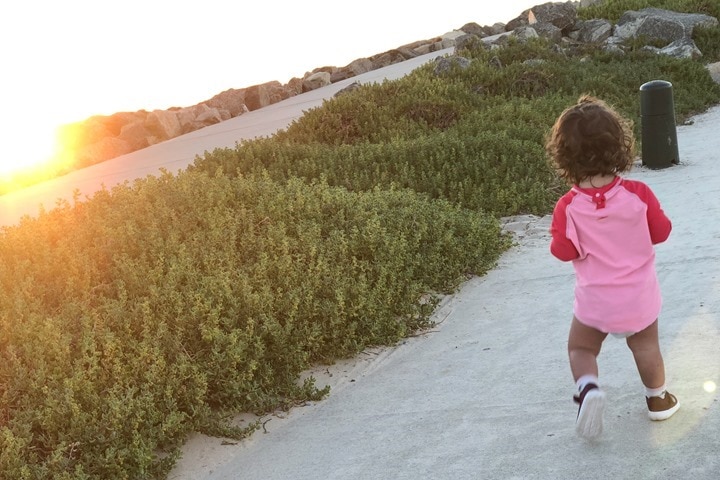 I don't have any pictures of our picnic, because we were busy trying to fight off the seagulls.
With that – thanks for reading – and hope everyone has a good week ahead!