Happy New Year!
As you've likely noticed, it's been a wee bit quiet around here the last few weeks.  I wish I could say it was because I was relaxing on a beach, but alas, I'm exhausted from it all.  Thankfully – I'm able to get back to a normal posting schedule this week with new products posts or reviews planned each day! Then we've got CES next week, and the Tour Down Under the following week. Boom!
However, first, a huge thanks to everyone who helped over the past couple weeks, I greatly appreciate it!  And don't worry, I'll get into the details of that down the road – it's exciting (albeit, exhausting).  For now though, let's talk some tech!
1) So…Hammerhead Karoo: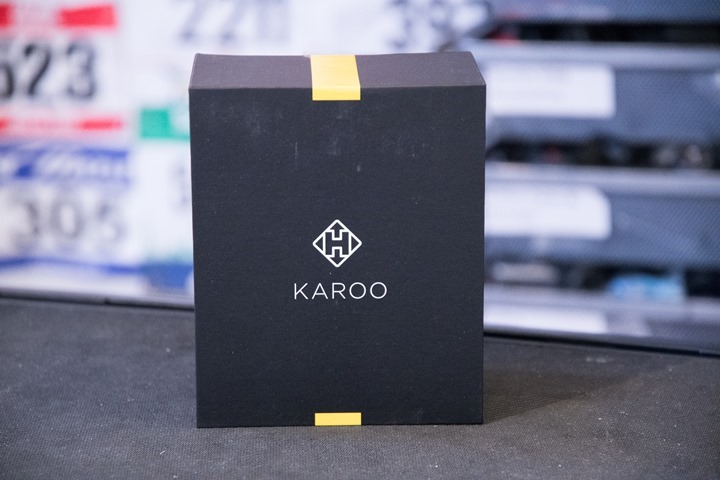 As I said on Twitter: "Well then, that escalated quickly."
What started off as a relatively off-hand comment thread on the existing Hammerhead Karoo announcement post (from last May) quickly spiraled into the company having to issue a formal apology to backers of the project for lying to them.  You can read that entire thing here (or the Facebook posts here).
While that was all going down, a DCR reader decided they didn't want to be part of the deception and shipped me their unit (fully boxed) since my unit is still on backorder.  So, I did the most natural thing I could think of: I unboxed it.  You'll be able to find that video goodness on my YouTubes as soon as I go to Starbucks and upload it.  The WiFi where I'm staying this week is less than awesome.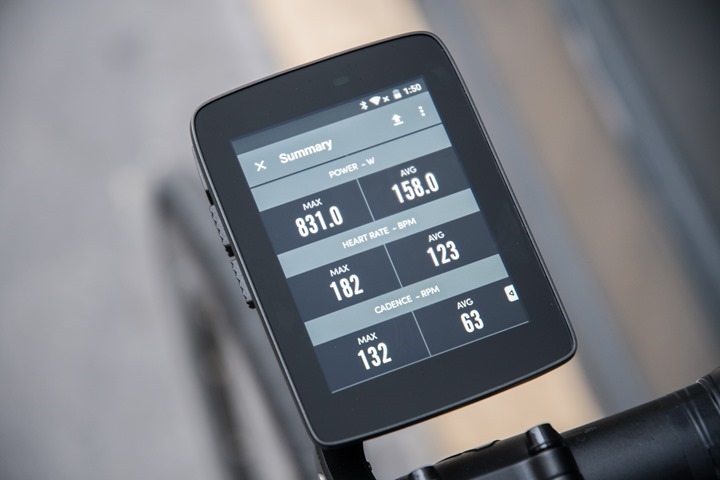 In any case, I have gotten in a few rides since then.  I think three in total, though one was lost when I accidentally pressed to delete it (they're working to add a confirmation dialog).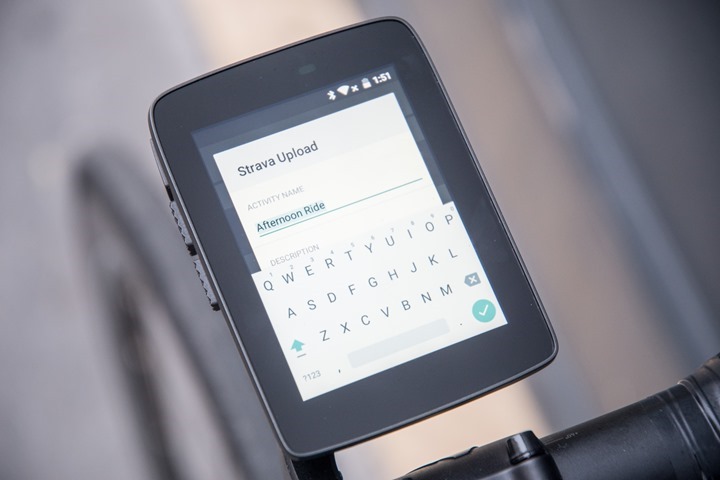 As I've said numerous times before – Hammerhead has a lot of really interesting ideas in queue for the unit specific to navigation, some of which are implemented.  Those are things that nobody else is doing, or at least not doing well.  A totally random example, but check out the above screen, it allows me to edit the Strava activity title before uploading, as well as things like privacy settings. Love it.
The challenge Hammerhead has though with Karoo is all the other things.  It's could be death by a thousand cuts of little features you assume/expect to be there, that aren't.  Wahoo dealt with the same challenges with their units before finally having things gel around the time of the Wahoo BOLT.  Hammerhead will get there, but it's likely to be a bit of a rougher ride along the way.  Still, I'm lookin forward to them starting to ship as well as to see how quickly they can not only play catch-up on 'baseline' features, but also to push the envelope on newer areas.
I'll plan to release an in-depth review whenever they start shipping units to normal consumers (non-beta peoples).  In the meantime, you can follow along in the comments here on my previous post.
2) First Rides on My New Bike:
Woot, finally! Back about a week or so ago I got in my first outdoor ride on the new bike build.  I'll wrap up a full post on just the bike and build process in the coming days (the parts are mostly outlined here), but here's a look at it.
Gotta say, the one thing I'm most in love with is the shifting.  I've got the eTAP so perfectly dialed in.  Obviously, one can do that just as well with mechanical shifting and a good mechanic.  But, it's just so much easier with electronic shifting.  Silly simple.
Anyway, more details shortly!
3) Vivofit 4 Announced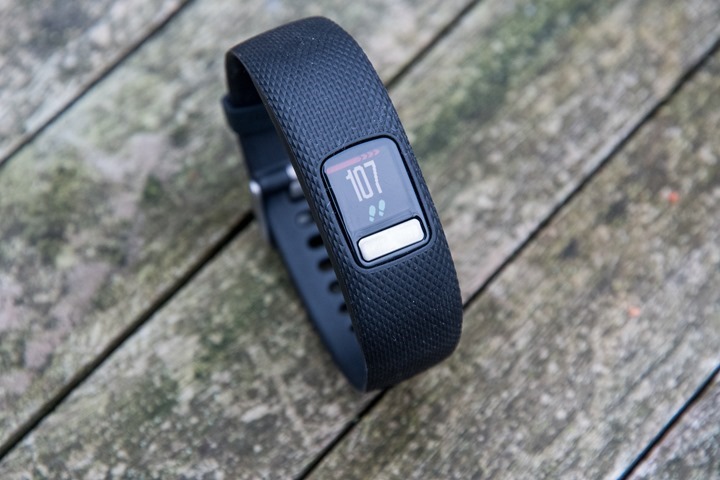 As you were still a bit groggy on Boxing Day (that's the official name for the holiday on December 26th whereby everyone basically just gets further drunk or tends to the existing hangover) you may not have noticed that Garmin announced a Vivofit 4 that day.  I'm not entirely sure why they selected that day, though historically when companies choose (seemingly) horrible days to announce a product, it's often because their hand is forced externally. Perhaps a magazine contains an ad for said product that's going out slightly early, or something else is going to break.  Either way, I have no idea what happened here.
In any case, it's announced ($79, versus $99 for the Vivofit 3).
I do have one, though, it just arrived and I haven't had a ton of time to play with it yet.  The basic new features compared to the existing unit are:
– Added countdown timer
– Added Weather display
– Added Find My Phone
– Added Stopwatch
– Slightly bigger screen (88x88px vs 64x64px)
– 1.6mm thicker (11m total), 2.3mm wider (23mm)
– Update: And apparently, no ANT+ HR sensor connectivity anymore. 🙁
So basically, it got some of the more simplistic Vivosport and Vivosmart features.
I'm not sure this is a needle mover per se, but it probably doesn't really need to be.  The general trend for activity trackers is shifting towards that $110-$150 sweet spot (where Vivosmart 3 lives), and so at the lower end price-wise Garmin simply needs 'keep up with the Joneses', which is basically just keeping up with Fitbit.  And in many ways, Garmin's low-priced activity tracker is actually better than the equal unit from Fitbit (the Alta, non-HR). Update: With the lack of ANT+ HR sensor support, it seems like Garmin is cutting the most unique value prop they had. Not really sure that's a wise move.
Perhaps at some point in the next few weeks I'll dive into the unit in more depth.
4) Shimano Power Meter Arrived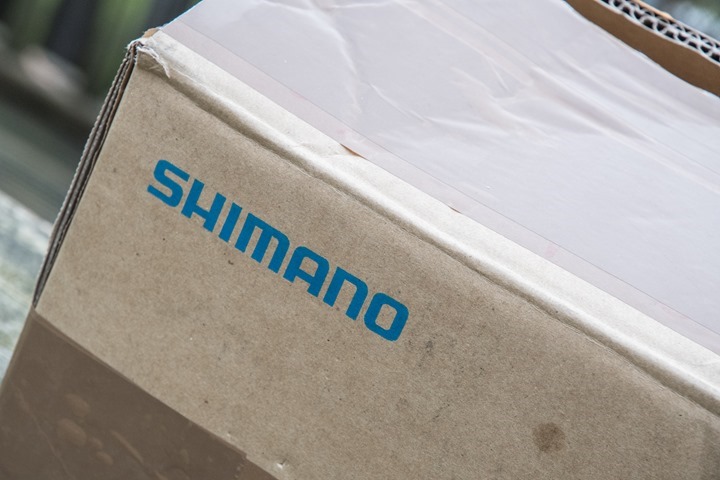 A week or so ago, a day after the new Stages LR unit arrived for testing, so did the Shimano R9100 power meter.  I've yet to install it, but it'll be going onto my new Canyon bike above, and both it and the Stages LR unit will be travelling with me to Australia for the winter (err…their summer).  So lots of nice warm testing time ahead!
Note, I didn't receive an official box for the Shimano unit – thus, no fancy unboxing this time.  I did receive one for the Stages, so, expect that video to hit in the next week or so (I think that's when I'm allowed to post it…the day keeps sliding around).
In any case, I'm likely to stick the Stages LR on first, merely because it arrived first and there seems to be a bit more interest there.  But we'll see how the day goes, hoping to install it a bit later on.
5) Preparing for CES!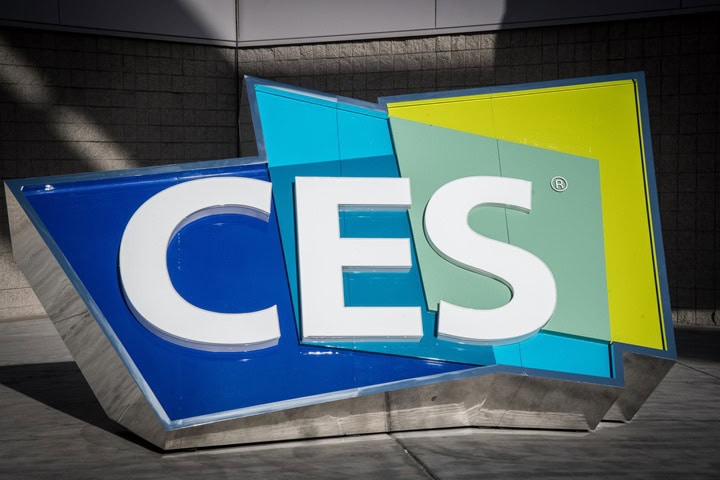 Finally, with CES 2018 just a week, I'm hard at work on a number of things for that timeframe.  I don't want to say 'exactly that week', since you'll see more of a shotgun approach this year to it.  We're seeing companies jump the gun a bit, as well as slightly delay to the week or so after.  This is mostly because companies are realizing that announcing at CES itself is a double-edged sword.
For big companies that are household names, they can announce whenever the heck they want and still get media attention.  So competing with tens of thousands of other companies the week of CES means less media attention/time.  A story about your tech the week of CES will last about 90 seconds on the front page of The Verge, Engadget, or similar.  They're posting 300-500 pieces per day.  It's crazy.
And while the same is certainly true of smaller companies, at least with CES they have the opportunity to get in front of media that they wouldn't otherwise realistically have.
Further, this year with CES I suspect (read: I know) you'll see a sharp decline in well-known fitness vendors being present, or, a sharp decline in what they'll announce.  Some of this is due to what I just outlined above, and some of it is just companies not being around anymore.  For example, the Recon's, Mio's, and so on of the world no longer exist or are not in the product business anymore.  Companies like Polar aren't exhibiting at all (but are present at the show more privately).  And many more like Wahoo continue to shift to private suites instead where they can show to selected retailers/distributors/media/etc at a fraction the cost of a booth.  Remember, most of the companies I post about have a base CES booth fee of $40,000-$100,000 (full price list here), and that ignores staffing, shipping, setup, etc…
Oh, and finally, all of this prep also included a number of company visits to the DCR Cave for meetings.  There were the Avio power meter folks, along with a few others I'll refrain from mentioning for now (to prevent giving away hints about upcoming products).  I'm excited about all of them.
As for CES, I arrive Saturday and will leave next Friday – definitely looking forward to it! With that, again, Happy New Year and looking forward to getting back in the groove again!
Thanks for reading!