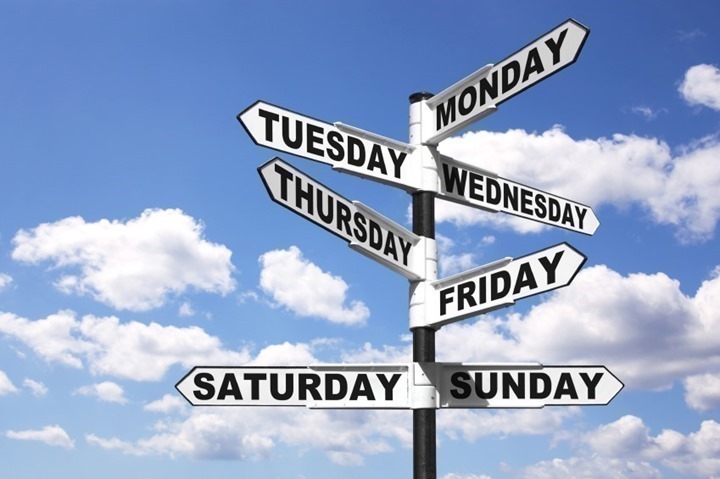 The Week in Review is a collection of both all the goodness I've written during the past week around the internet, as well as a small pile of links I found interesting – generally endurance sports related. I've often wondered what to do with all of the coolness that people write, and while I share a lot of it on Twitter and Facebook, this is a better forum for sending it on to y'all. Most times these different streams don't overlap, so be on the lookout at all these places for good stuff!
So with that, let's get into the action!
DCRainmaker.com posts in the past week:
Here's all the goodness that ended up on the main page of DCRainmaker.com this past week:
Monday: Hands-on: Garmin's New Descent MK1 Diving Watch
Wednesday: Epson's New ProSense Running & Triathlon GPS watches: Everything you ever wanted to know
Thursday: In The Queue: Samsung Gear Sport
Friday: The 4th Annual DCR Cave Open House–December 2nd, 2017
Sports Tech Deals of Note:
Two new deals from Garmin this week, in what is partly the beginning of the Holiday/Black Friday sales, and partly just a long expected price adjustment (FR735XT).  Neither should be considered an indication of new stuff.
Garmin FR735XT price drops to $349: You can pick up this multisport watch on Clever Training or Amazon.  This is a permanent price adjustment, and makes total sense.  With the FR935, the FR735XT is playing second fiddle (it's a year old).  The price was first adjusted back on July 14th from $449 to $399, and now to $349, which I think is an appropriate (and competitive) price for it.
Garmin FR235 on sale for $299: You can pick up this running-focused watch on Clever Training or Amazon.  I see this more as a proper adjustment related to the Vivoactive 3, which basically has more features for less cash.  There's only a tiny handful of things the FR235 does that the Vivoactive 3 doesn't, but there's a massive list of things the Vivoactive 3 does that the FR235 doesn't.  Realistically, the FR235 should probably be $249.
Oh – and speaking of deals, if you're a DCR Supporter member, then definitely fish through your e-mail from yesterday for a solid heads-up and deal I sent you!
YouTube Videos I Made This Week:
Here's what hit the tubes over on the You of Tube, definitely don't forget to subscribe there to get notified of videos the second they hit!
Stuff that I found interesting around the interwebs:
Here's a not-so-small smattering of all the random things that I stumbled on while doing my civic duty to find the end of the Internet.
1) Insurance company offers Apple Watch for $25: Not too shabby at all! All you gotta do is exercise.
2) Zwim – A Heads-Up Display for Swim: Not entirely sure on this.  I've tried other units in the past, some work well, some less so.  I think for this particular market I'm more of a buyer when the product is done.
3) Bike riding Toronto police parking officer gets Twitter account suspended: Unfortunately I never saw the previous Tweets to know if perhaps the line was crossed, but at the very least it's good to see Toronto's got dedicated cyclists on this.  Kinda neat. (via Race Radio)
4) How Strava, The App For Athletes, Became An App For Cities: An interesting look at Strava's 'Metro' platform/dataset, which is available to cities for planning.  It was of course announced a few years back, but the group and customers has grown.
5) The validity and inter-device variability of the Apple Watch for measuring maximal heart rate: I haven't looked at the full text to see their exact methodology (requires subscription), but they found good correlation.  Typically I don't see great correlation with max efforts, unless it's a very slow climb to that max effort (whereas sprints are tougher).  (via Tim P.)
6) All the Zwift Keyboard Shortcuts in One Easily Printable Page: Just in time for you to spend that upcoming re-found time in your garage this winter.
7) The finances of the ASO (organizer of The Tour de France): Here's everything you ever wanted to know about how much it all costs, and how much they make.
8) A very detailed breakdown of the Ironman Kona Pro Race using Quarq Qollector: This gives far more detailed data than the typical splits provided on Ironman.com's website, since it streams every seconds worth of data.  Plus, the guys behind Best Bike Splits put this together.  Worth a look!
Sports Technology Software/Firmware Updates This Week:
Each week I quickly highlight some of the new firmware, app, software and website service updates that I see go out. If you're a sports technology company and release an update – shoot me a quick note (just one-liners are perfect, or Tweet it at me is even better) and I'll make mention of it here. If I don't know about it, I won't be able to post about it. Sound good?  Oh – and if you want to get a head start on things, this page is a great resource for watching Garmin firmware updates.
Apple Watch 4.1 Firmware Update: Adds support for streaming, among other fixes/tweaks.
Garmin Vivoactive 3 firmware update: A bunch of fixes, some new features, plus notably manual lap support is now added.
Garmin Edge 1000 firmware update: Minor bug fixes.
Garmin Varia Vision firmware update: Minor bug fixes.
Garmin Vivomove HR firmware update: Fixed Hebrew language support.
Garmin Vivoactive HR BETA firmware update: This adds Connect IQ 2.4 support (which is what's needed for Garmin running power, once it's released)
Garmin Fenix 3/3HR BETA firmware update: Boatloads of bug fixes, some minor new features.
Garmin Chronos BETA firmware update: Minor bug fix.
Apparently, Garmin was busy this past week.
—
With that – thanks for reading!